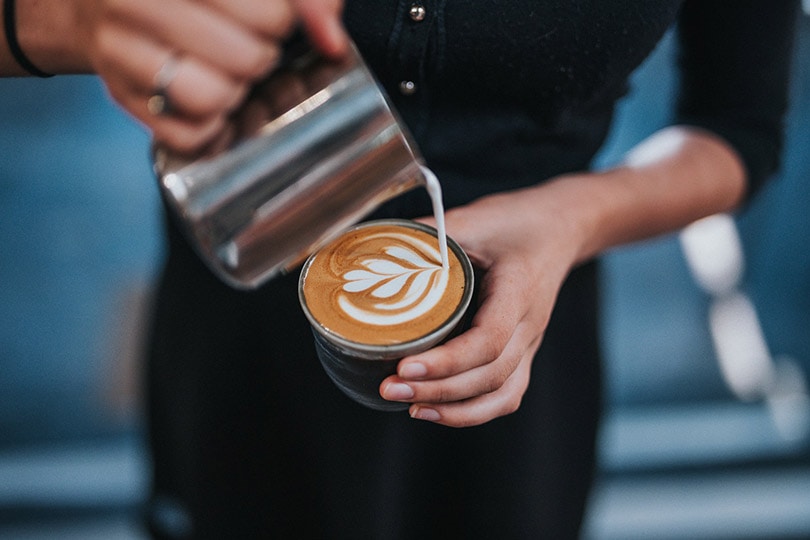 As New Mexico's largest city, Albuquerque has a lot to offer. This is especially true for coffee lovers that are living in the area, newly relocated there, or simply passing through. Whether you're in the mood for a simple cup of coffee in a local establishment or want to make a connection with a local coffee roaster, our list of the 10 best coffee shops in Albuquerque can help you find a starting point. Take a look at our favorites and see if one of these local shops is calling your name. You may find a specialty coffee beverage or new favorite roast to add to your list of faves.

The 10 Best Coffee Shops in Albuquerque
1. Humble Coffee Company
4200 Lomas Blvd, Suite C, Albuquerque
For coffee lovers looking to start their day off with some caffeine or those who prefer something sweet in the mornings, Humble Coffee Company is the place to be. This quaint shop offers locally baked goodies, amazing coffee, and other refreshments for those who prefer something besides coffee. Stop by and give them a try the next time you're visiting Albuquerque.
---
2. Java Joe's
906 Park Ave SW #3045, Albuquerque
When looking for a cup of coffee that is guaranteed fresh, Java Joe's could be your perfect stop. Their beans are roasted, flavored, and blended in-house to provide you with a great-tasting cup of coffee each time you visit. Luckily, for those who like what they taste, bags of these fresh, delicious beans can be purchased and taken home. While visiting you may also want to enjoy the wall art, live music, and food items they have on the menu.
---
3. Zendo
413 2nd Street SW, Albuquerque
Referring to itself as, "the finest neighborhood coffee shop," Zendo has something for everyone. Coffee lovers will enjoy their tasty blends and modern coffee drinks. The menu comes with vegan options and other popular tastes you can appreciate while you sit inside the shop and enjoy the art surrounding you. If you're looking for a hip place to unwind, Zendo is the place to be.
---
4. Espresso Fino
222 Gold Ave SW, Albuquerque
Espresso Fino isn't your average coffee shop. Ran by baristas, you'll find each cup of coffee or coffee beverage is brewed to perfection using some of the best locally roasted, fair trade beans around. Featuring an outdoor sitting area and stylish indoor seating, when you want to unwind this shop is the place to do it.
---
5. Trifecta Coffee Company
413 Montano Rd NE, Albuquerque
If you're looking for the total package when it comes to local coffee shops in Albuquerque, Trifecta Coffee Company is the place to be. With 20 years of coffee experience, the owners of this establishment ensure everything they offer is made in-house. Whether it's the coffee, the baked goods, or even the coffee syrups, it's their creation. Stop by and give it a try the next time you're in the area. You won't regret it.
---
6. Michael Thomas Coffee Roasters
298-200 Bryn Mawr Dr. SE, Albuquerque
At Michael Thomas Coffee Roasters you can enjoy the taste of coffee, take it home with you, and learn how to make the perfect cup yourself. The baristas at this coffee shop pride themselves on making a memorable cup each time they brew. You can also take home a bag of their fresh beans and visit their website to learn brewing tips and methods to create your own coffee creations.
---
7. Little Bear Coffee Co.
2632 Pennsylvania St. NE, Albuquerque
When visiting Little Bear Coffee Co., a sense of community hits you the moment you walk through the door. While you can expect an amazing coffee beverage each time you order, you'll also find yourself immersed in great conversation and making friends along the way.
---
8. Satellite Coffee
1131 University Blvd NE Suite A-B, Albuquerque
Satellite Coffee is easily a staple of life in Albuquerque. In operation since 1998, this coffee shop prides itself on serving only the best coffee and coffee drinks using locally sourced beans. They also have a full menu of food items you can enjoy when you visit at any time throughout the day.
---
9. Cutbow Coffee

1208 Rio Grande Blvd NW, Albuquerque
One of the best-known coffee roasters in the US is responsible for roasting the coffee that makes its way into your cup when you visit Cutbow Coffee. Using his 25 years of roasting experience with Peet's Coffee and the knowledge from over 70 millions pound of coffee roasted, Galagos ensures you'll love every coffee you taste at this shop.
---
10. Rise + Roast
401 Eubank SE Unit E, Albuquerque
For those early morning risers who need a cup of coffee to get their day started right, Rise + Roast is there to serve you. Opening at 4:30 a.m., this coffee shop is ready with a hot cup, a baked treat, and a smile to get your morning off on the right foot. You'll enjoy waking up to these friendly faces each chance you get.

Enjoying the Tastes of Albuquerque
As you can imagine, most of the coffee shops on this list are local businesses striving to serve the people of Albuquerque. Whether you're a local, an implant, or a visitor, taking the time to stop by any of the 10 coffee shops on this list will be worth your time. You may find a new favorite haunt or find that you prefer tasting everything the coffee scene in Albuquerque has to offer. Either way, your taste buds will enjoy putting this list to good use.
---
Featured Image Credit: Tyler Nix, Unsplash