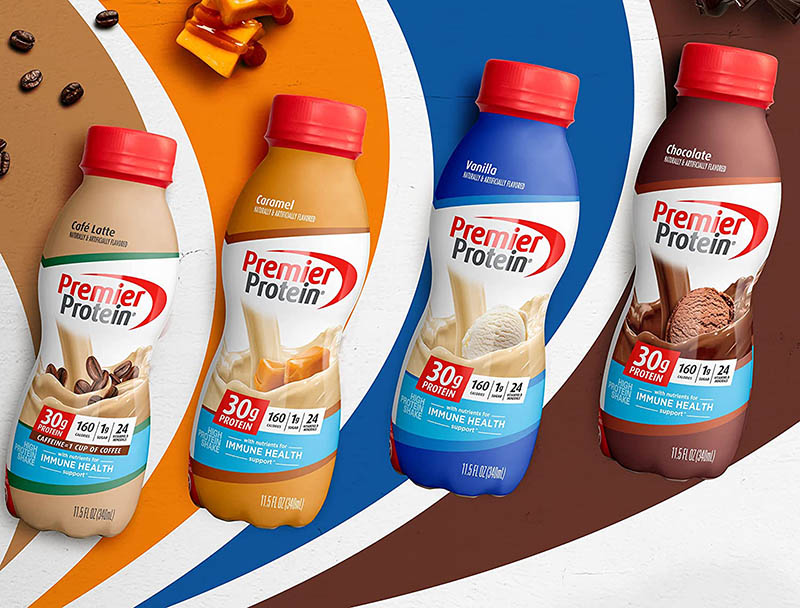 With everyone trying to eat and live healthier, options to help us meet our goals are everywhere. Each time you walk into your favorite grocery store, or even department store, you'll find muscle-building powders, weight-loss supplements, and even protein shakes and powders on the shelves. But what's actually in those protein shakes? Are they made for weight loss, to taste good, to give us extra protein in our diets, or to give us energy?
Oddly enough, you can find a protein shake for just about anything you want to accomplish. One such shake you may find on your local shelves is Premier Protein. Based in the UK, Premier Protein offers both pre-made protein shakes and powders to assist you after workouts or with weight loss. But what about the energy? Does Premier Protein have caffeine in it?
The answer is yes, but only 2 of their flavors: chocolate and café latte. Their chocolate offering has a mere 8 mg of caffeine per bottle while the café latte offers a real pick me up with 120 mg of caffeine in each premade shake. Let's take a look at Premier Protein and the caffeine inside their shakes so you can better understand what you're drinking to feel healthier.

What Are Protein Shakes?
Before we talk about caffeine, let's learn more about what a protein shake really is. When buying a premade protein shake, you're choosing the company's recipe. In most instances, the protein powder is mixed with a milk base to offer a creamy texture. Each company will do things a different way with some choosing non-dairy milk options while others stick with tradition. Of course, like with any drink that's used to improve our health, these shakes and powders also include lots of vitamins and minerals along with the main ingredient, protein.
You may be wondering what the big deal about protein is. Protein shakes are often used by people after working out to help replenish their bodies and build muscle. You'll also find that for people who are hoping to use these types of shakes to lose weight, protein is a great way to make you feel full. When adding protein shakes to your daily diet, the goal is to eat less, resulting in fewer calories taken in and more weight dropped.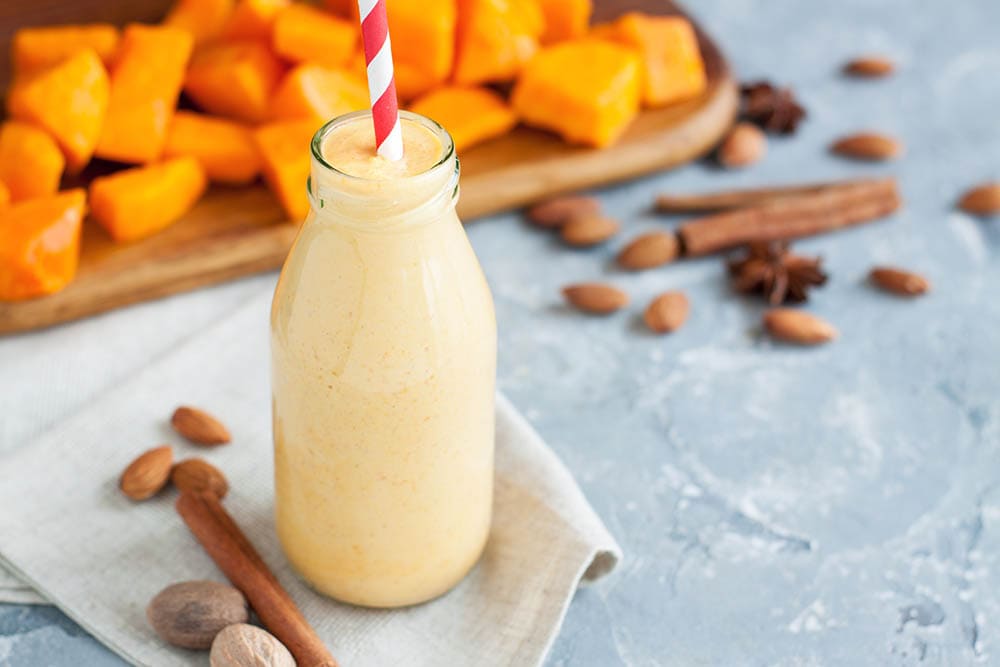 Premier Protein
Premiere Protein offers a long list of shakes for people to choose from. On their website, you'll find more than 20 flavor options available if you choose premade shakes. When opting to make your own protein shakes using their powders, you have far fewer options. Out of all the shakes on their site, only 2 feature caffeine as an ingredient.
The first is their chocolate shake. Often a popular choice by workout enthusiasts and those seeking weight loss, Premier Protein's chocolate shake claims to support immune health and taste great. Inside you'll find it is made using real cocoa powder, hence the 8 mg of caffeine per shake. Caffeine is naturally found in cocoa beans.
Premier Protein's Café Latte is where the real caffeine boost comes into play. This shake is designed for coffee lovers out there who also want a healthy protein shake. Instead of relying on a cup of coffee to help you through your day, Premier Protein would prefer you to choose their coffee-flavored protein shake to provide you with the nutritional benefits of their shakes along with a boost of caffeine. With 120 mg of caffeine inside, thanks to the use of coffee, enjoying one of these shakes would be the same as grabbing a cup of joe at Starbucks after working out at the gym.
Premier Protein vs Other Caffeinated Protein Shakes
Premier Protein isn't the only protein shake company with caffeinated options available to people who want a little something extra from their healthy shake. Let's take a look at how Premier Protein's caffeine levels stack up against other protein shake brands with a caffeine kick.
| | |
| --- | --- |
| Premier Protein Chocolate Shake | 8 mg of caffeine per shake |
| Premier Protein Café Latte Shake | 120 mg of caffeine per shake |
| Ensure Max Protein Milk Chocolate with Caffeine | 100 mg of caffeine per shake |
| Iconic Beverages Caffe Latte Protein Beverage | 180 mg of caffeine per shake |
| Ripple Coffee Flavored Protein Shake | 94 mg of caffeine per shake |
The Caffeine In Premier Protein
As you can see, the caffeine content in Premier Protein is average when compared with the caffeine in other popular protein shakes. The amount in one shake is similar to what you'd find in a cup of coffee. The key, when using protein shakes with caffeine, is to be aware of how much caffeine you're taking in each day. If you enjoy several cups of coffee each morning, then enjoy two or three Premier Protein Café Latte shakes each day, you could be overdoing it just a bit. The FDA suggests we stick to 400 mg of caffeine per day to avoid issues with side effects. Keep this in mind as you go through your day and enjoy your caffeinated beverages.
Possible side effects of too much caffeine include:
Increased heart rate
Insomnia
Nervousness
Irritability
Diarrhea
Headache
Nausea

Final Thoughts on Premier Protein with Caffeine
If you're a fan of protein shakes, Premier Protein could be the brand for you. Whether you try to avoid caffeine and prefer a shake that helps your body rebuild naturally, or one that gives you an extra kick of energy when you enjoy it, they have what you're looking for. You'll find over 20 flavor options waiting for you to choose from. If you want the caffeinated versions, however, stick with their chocolate or café latte shakes. Not only will you get the protein your body needs, but you'll also get a kick of caffeine to help revitalize you after a long day or a tough workout.