If you know anything about Orlando, you already know it's a culinary town, even though the name Orlando usually sparks thoughts of Mickey Mouse, Happy Potter, and amusement parks!
If you're in Orlando to visit those same amusement parks and attractions there's always the allure for a great cup of coffee too. Luckily, Orlando has some of the best coffee shops around, so you'll be able to grab that essential coffee fix to keep you going.
In this article, we'll give you our choice of the 10 best coffee shops to check out in Orlando. Let's get started!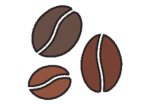 Top 10 Coffee Shops in Orlando
1. Downtown Credo
Downtown Credo boasts three locations in Orlando, with their headquarters being based in College Park. The coffee shop offers a unique spin by running on a "name-your-price philosophy." In other words, you decide how much you're going to pay for your cup of coffee!. Many customers have likened this shop to having a direct-trade espresso bar dropped into the middle of their living rooms.
---
2. Achilles Art Café
2295 Hiawassee Road, Unit 100
If you enjoy an artsy atmosphere and a little culture with your morning mug, then you'll love the Achilles Art Café. In business since 2008, this café has a cozy European vibe that greets you as you walk in the door. The gorgeous artwork on the walls is also for sale and helps to support local artists.
---
3. Lineage Coffee Roasting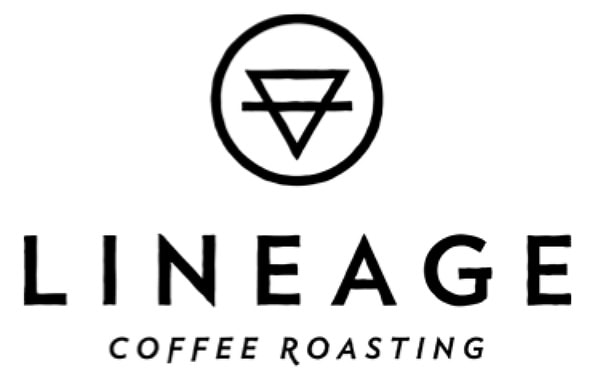 With three locations in Orlando, Lineage Coffee Roasting ensures they are "set on sharing our love of coffee with our community," which tells you how dedicated they are to coffee as well as the local Orlando community. This shop prepares its coffee with love and enjoys sharing the stories behind its unique blends. If you're looking to try something new talk to the friendly baristas, as they love sharing fresh blends and flavors with customers.
---
4. Craft & Common
47 E. Robinson St. Ste, 100
Craft & Common not only serves customers specialty coffee, but it also serves craft beer, session cocktails, wine, and food. If you have a mix of coffee and specialty alcohol lovers amongst your friends, then this is the right choice for you. Who wouldn't love a spot that's a coffee shop by day and a wine bar at night?
---
5. Vespr Coffeebar
626 N. Alafaya Trail, Suite 105
If you're looking for a coffee bar with a strong sense of community, then you'll want to visit Vespr Coffeebar while you're in Orlando. The friendly staff encourages visitors to the coffee bar to try new coffees and special blends. For meaningful conversation and excellent tasting coffee, make sure to check out this establishment.
---
6. Deeply Coffee
111 North Magnolia Ave. Suite 50
If you're searching for minimalist décor and coffee that's amazing, then stop in at Deeply Coffee for your next cup. There are so many different blends, flavors, and combinations that you can easily try a different type of coffee every time you walk through the door. You might even walk into an art show, wine tasting, or one of the many local events going on that season.
---
7. Foxtail Coffee Bar
Foxtail Coffee is a big deal in the Orlando area, and that includes the Foxtail Coffee Bar in Downtown Orlando as well. In business for only two years, the company has 10 different locations already! It has a loyal group of avid coffee drinkers, features outside seating, and the staff would love to have you come in for a fragrant coffee, cold brew, or a variety of other hot drinks you might enjoy.
---
8. Holy Grain Coffee Shop
6735 Conroy Rd. Suite 109
The owner of Holy Grain Coffee Shop is originally from Brazil, and she sure knows coffee! The shop is located not far from Universal Studios, so it'll be easy to take a break from all the fun and head-on into this warm, cozy shop for a mug of fresh brew. Don't forget to order one of the appetizing offerings on the food menu to go with your coffee.
---
9. Le Café de Paris
The Le Café de Paris coffee shop is a bit off the beaten path and run by an experienced couple with a deep love for all things coffee. If you're looking for something smaller and out of the mainstream, then you'll want to visit this spot and relax with your favorite coffee drink. The cafe features exclusive specialty coffees you won't get anywhere else and a delicious food menu too.
---
10. Allegro Coffee Company
This company is located inside of the Whole Foods Market and is a perfect spot for fresh coffee. If you're visiting Orlando, you're probably not going to want to eat out all of the time, so stocking the fridge at Whole Foods Market and getting some planet-conscious coffee at the same time is the way to go!

Final Thoughts
This concludes the list of our top 10 picks for the best coffee shops in Orlando. Whether you're a visitor to the area or a long-time resident, these are some perfect spots to relax, take in the scenery, and have a morning or even an afternoon cup of your favorite coffee blend!
---
Featured Image Credit: Rawpixel.com, Shutterstock