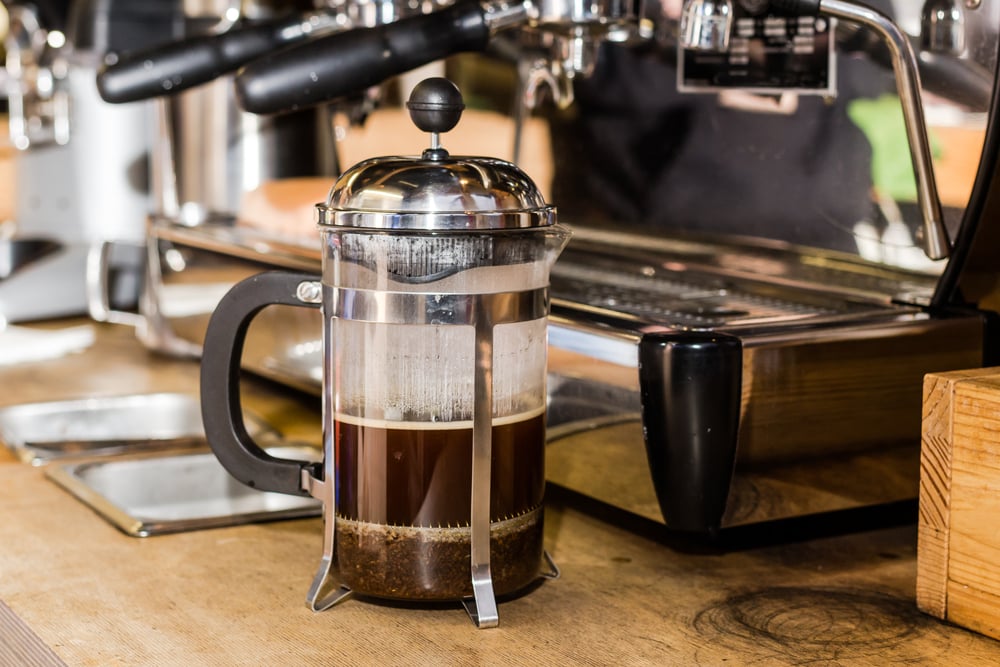 Durham has always been one of the south's hidden gems, and now the rest of the country is starting to catch on. Bull City ranked number twenty-five in Livability's Top 100 places to live in America for 2021.
With Duke University and its top-notch healthcare system, a thriving arts and culture scene, and plenty of business opportunities, Durham has much to offer its residents and visitors.
Dozens of cafes, coffee shops, and bistros speckle Durham's tree-lined neighborhoods. No matter what your order is, Bull City has something for you.
Whether you're looking for a pick-me-up on your commute, a place to power through the manuscript you're writing, or a flavorful coffee adventure, this list will help you find your next favorite coffee shop in Durham.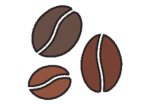 The 10 Best Coffee Shops in Durham, North Carolina
1. Cocoa Cinnamon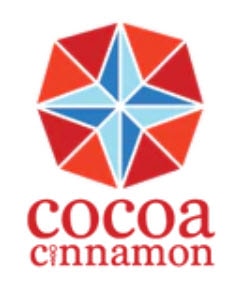 With multiple locations around town, you'll never be far from a Cocoa Cinnamon, but we're partial to the Old North Durham (OND) location. Its rustic brick building, artsy interior, and lively outdoor space make it the perfect weekend hangout spot.
Cocoa Cinnamon serves Little Waves coffee, and its menu is a unique array of creative concoctions that will make it hard for you to choose just one. The "Love Frequency" is a surprisingly delightful coffee mocktail with espresso, orange juice, and seltzer with cardamom syrup and a dash of rose petals on top.
There are plenty of options for kids, with a whole section on the menu dedicated to drinking chocolate.
Cocoa Cinnamon hosts cuppings, tastings, and workshops.
---
2. Joe Van Gogh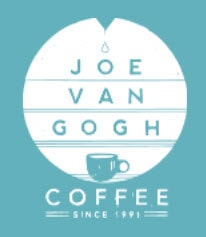 505 Meadowlands Dr, Unit 101
As indicated by their name, Joe Van Gogh is focused on the artistry of coffee. It takes the craft seriously and has been honing it since 1991. It always roasts its beans, which means that you're getting the true Joe Van Gogh experience with any drink you order.
With a seasonally rotating menu, Joe Van Gogh ensures you never have to order the same thing twice. Specialty drinks include the Rosemary Brown Sugar and the Toasted Coconut lattes, which are made with fresh ingredients.
You'll find a perfect pastry to go with your coffee, such as the London Fog scone or a savory tart.
If you're impressed with the roast, you can take a bag of beans home with you or even sign up for a monthly subscription to save 10% off.
---
3. Foster Street Coffee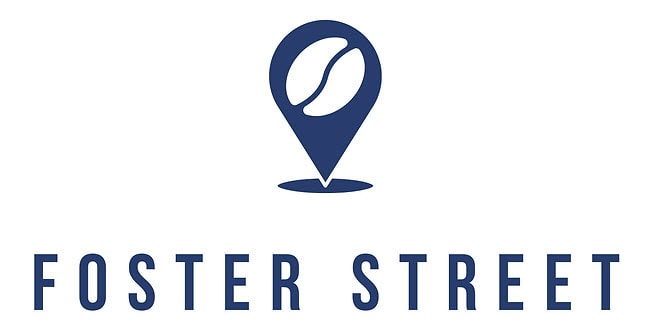 Foster Street sets its sights on students and professionals in Durham. It's advertised as the ideal place to study or work, and it provides a chic setting to do just that. Modern interior design and paper lanterns give this coffee shop a sleek and classic aesthetic.
There's even a meeting room that's open to the public and available for free or with reservations for $10 an hour. It's perfect for when you need some privacy for that Zoom meeting interrupting your workday or when you need to get your team together with a change of scenery.
The menu is simple and unfussy, but you won't be disappointed with the quality of their offerings.
---
4. Cloche Coffee
Established in 2019, Cloche is a newer addition to Durham's coffee scene, but it's definitely one to watch. It takes its name from the French word for "bell," referring to a glass bell jar used to protect plants from the frost.
It's focused not only on coffee but on plants as well. The bright, white-washed space is lined wall-to-wall with potted plants, and the abundance of glass is designed to make customers feel as though they're also being protected by a cloche.
Like the décor, the menu is minimalist but satisfying. As a newer establishment, Cloche is still working to expand the menu and start making its own food. In the meantime, it's serving Larry's Coffee and a selection of baked goods from Ninth St. Bakery.
---
5. People's Coffee
7830 NC Highway 751, Suite 100
If you prefer your coffee served with a shot of personality, People's Coffee might be for you. The menu is anything but ordinary, with a myriad of creative, house-made specialty drinks that will keep you coming back to try something new.
Each season it offers a limited menu of specials that you won't want to miss! In spring, for example, you can try the mocha flavored coffee with violet syrup, or a Sakura Matcha flavored with cherry jasmine syrup to give you the taste of the cherry blossoms blooming in Japan.
People's menu also suggests the best food item to pair with each beverage, so if you want a bite to eat, you won't even have to ask for a recommendation!
---
6. Guglhupf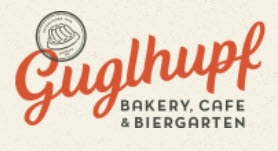 2706 Durham-Chapel Hill Blvd
Guglhupf is so much more than a coffee shop. It's a café, bakery, and biergarten. It opened its doors in 1998and draws inspiration from the traditional cuisine of southern Germany with a contemporary North Carolina flair.
On the coffee side of things, it has everything you expect from a typical café, but it also features additional items such as a Vietnamese latte and a color-changing butterfly lemonade.
Guglhupt has a full food menu that you can enjoy in a beautiful outdoor space. If you're feeling peckish in the afternoon, stop by between 3–4 pm for the traditional German snack called brotzeit. It's a selection of cheese, meats, and pâtés.
Their bakery is sure to be a crowd-pleaser. It has bread made from scratch, along with muffins, scones, and other traditional baked goods. You can even have your wedding cake made at Guglhupf if you so desire!
---
7. Triangle Coffee House
Thanks to its proximity to Duke University, Triangle Coffee House is a favorite haunt of local students and serves as a place to study, socialize with classmates, and relax.
Triangle prides itself on its decadent, crafted drinks, which will make any study session a little bit peppier. Do you need a pump of comfort mixed with nostalgia? Try the Nutella Mocha. Are you looking for something more refreshing? Order one of the strawberry frappes.
Whatever you order, you can't go wrong with this convenient, reliable spot.
---
8. Durham Hotel
You might not expect a hotel to be one of the city's top coffee shops, but Durham Hotel defies expectations and fully earns its place on this list. It has become something of a local hub and a favorite in the community for coffee, dining, and more.
It has a close-knit partnership with Counter Culture Coffee,  which is Durham's biggest local roaster., You'll love the house-made Wintery Mix syrup so much that you'll want to add it to everything. It's a blend of candied ginger, cardamom, clove, and cinnamon.
The drink it's most famous for, though, is the coffee soda. It features Markola Coffee Syrup, club soda, and a twist of lemon. Sounds crazy, right? Just trust us—it's worth sampling at least once.
---
9. Beyu Caffé
Beyu aims to provide the community with a place where everyone can be their authentic selves. It accomplishes this with multiple locations around Durham that act as safe spaces and welcoming spots to recharge.
The breakfast and lunch menus are bursting with flavorful choices. The Bananas Foster French Toast is a delectable way to satisfy your sweet tooth, but if you prefer something more on the savory side, the Smoked Lox Omelet is a selection you won't regret.
What really stands out about Beyu is its commitment to the community and to giving back. The Beyu Food Project is a meal delivery program that supplies meals to "seniors, food-insecure families, and those in need of medically tailored nutrition."
So, when you patronize Beyu, you're supporting its charitable endeavors as well as getting a great cup of coffee.
---
10. Namu
5420 Durham-Chapel Hill Blvd
Namu describes itself as sitting at the intersection of Korean heritage, food truck ingenuity, and the local community. It's a flawless joining of those three elements that results in an unmissable culinary and caffeination experience in Bull City.
The coffee hits all the right notes, from an exquisite traditional macchiato to slow-steeped cold brew.Namu also has a wide variety of teas, a selection of wines, and over 120 beers from local breweries.
Beyond the coffee, we recommend stopping in for lunch and trying traditional bibimbap or one of the fusion Korean quesadillas.

Conclusion
This is only a taste of what Durham's coffee culture is serving up these days. If you can't find exactly what you want on this list, rest assured that several other coffee shops are out there waiting to be discovered.
Durham is one of the nation's best places to live, and we firmly believe it's one of the best cities for coffee lovers, too!
---
Featured Image Credit: Alexander Ishchenko, Shutterstock