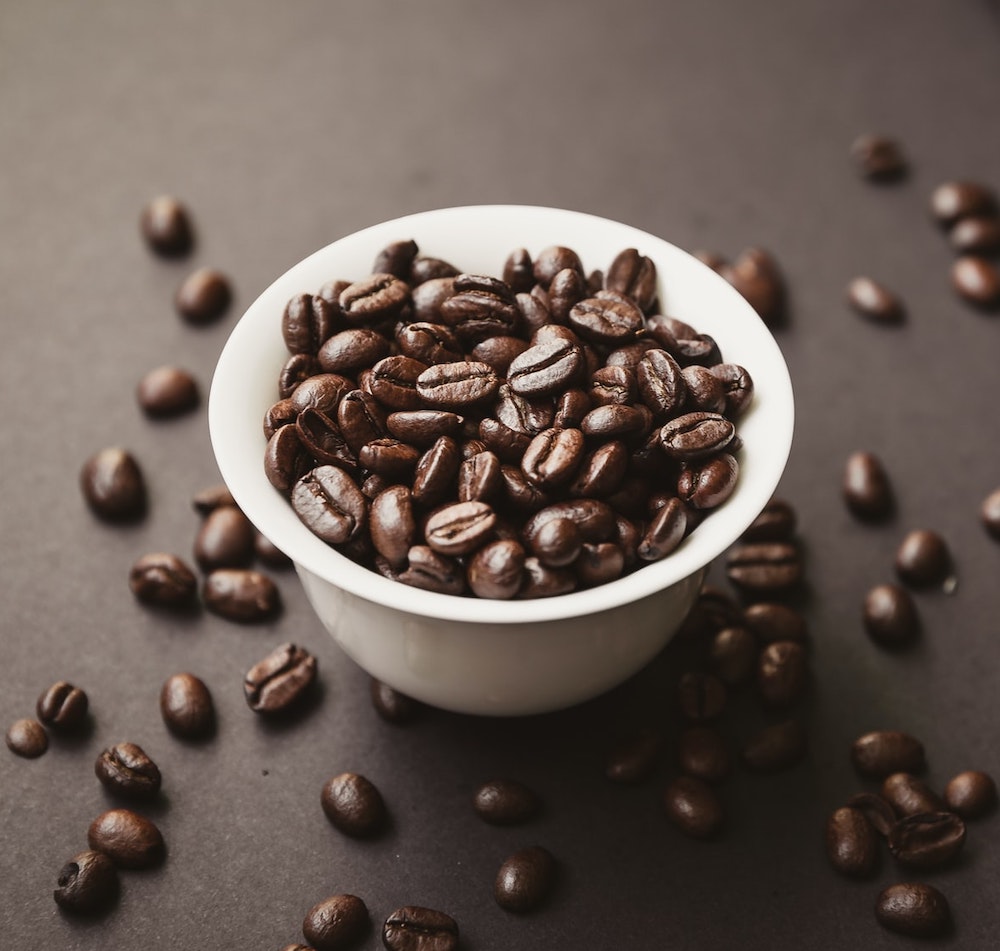 Finding great coffee on a budget isn't necessarily easy. There are so many types of coffee and hundreds if not thousands of brands that produce all those different types like Tim Hortons, Starbucks, and Dunkin' Donuts. This can seem like a daunting task, but with our help, it should be a lot more manageable. We've played in the grinds, gotten our hands dirty, and burned our mouths more times than we care to mention, but we did it all for you.
Here are the reviews of the best of the best when it comes to affordability and flavor. No matter how small your budget is, we think you'll find a delicious coffee brand on this list — that won't strain your wallet. Keep reading and start brewing!
---
A Mini Summary of Our Favorites in 2023
Image
Product
Details

Best Overall

Lavazza Super Crema

Affordable bulk bag
Dark-roast Italian beans with plenty of flavor
Work well as espresso or coffee

Best Budget Ground Coffee

Lion Coffee French Roast

Affordable bulk bag
Available pre-ground
Complex, flavorful Hawaiian beans

Top Decaf Pick

Folgers Black Silk

Medium body
Doesn't suffer from "lifeless decaf syndrome"
Won't keep you up at night

Tim Horton's 100% Arabica

Predictable
Affordable
Nice flavor, not too dark, not too light

Caribou Coffee 'Caribou Blend'

Can drink lots and lots of it
Easy on the stomach
Not Acidic
The 10 Best Budget Coffee Brands
1. Lavazza Super Crema – Best Overall
Whether or not you're an espresso lover, there's a lot to love about the Super Crema from Lavazza. These dark-roast Italian beans offer notes of honey, almonds, and brown sugar. They work equally well in an espresso machine or a drip coffee maker. And, of course, they're offered at a great price!
This 2.2-pound bag comes in whole bean, which will help it stay fresh, and the bulk price is very appealing. While this isn't a specialty coffee that's going to blow your mind, it is easily some of the best whole bean coffee you can buy if you're on a budget.
Overall, we think this is the best budget coffee brand available this year.
Pros
Affordable bulk bag
Dark-roast Italian beans with plenty of flavor
Work well as espresso or coffee
Cons
Not single-origin or specialty
---
2. Lion Coffee French Roast – Best Budget Ground Coffee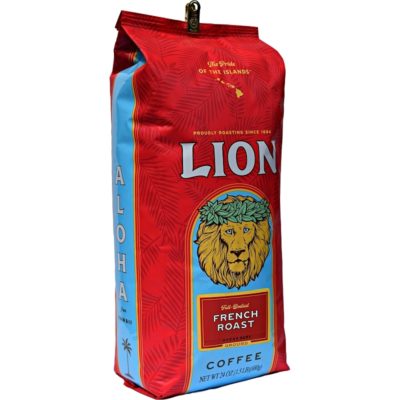 Lion Coffee's French Roast is dark and complex without being bitter. Better still, it comes in a very affordable bulk bag, pre-ground for your convenience.
Lion's coffee is grown in the volcanic soil of Hawaii, giving it a distinctive, rich flavor. You'll get a hint of the exotic without the price tag! This French Roast is on the lighter side of medium, but the coffee has plenty of complex flavors and aromas.
Because it's pre-ground, this coffee won't stay fresh for as long. Buying in bulk is great for your wallet but not as great for your tastebuds.
SEE ALSO: Hawaiian Kona Coffee Beans: A Comprehensive Guide
Pros
Affordable bulk bag
Available pre-ground
Complex, flavorful Hawaiian beans
Cons
Pre-ground goes stale faster
---
3. Folgers Black Silk Coffee – Top Decaf Pick
Delicious decaf coffee is hard to find no matter the cost. The process of removing caffeine from coffee bean comes with a sacrifice in flavor. A lot of the things we love about coffee can be lost in this process.
Folgers might not have the answer, but they have a pretty good guess. While they have a few blends of decaf, we prefer the Black Silk. It's flavorful and has plenty of body, something a lot of decaf coffees struggle to achieve. The process of decaffeinating a bean typically leaves it lifeless. Folgers has found a way to perfect a decaf blend, and that's why it's our top decaf pick.
Pros
Medium body
Doesn't suffer from "lifeless decaf syndrome"
Won't keep you up at night
Cons
Won't wake you up
The person sitting next to you might be quietly judging you for drinking decaf
---
4. Tim Horton's 100% Arabica Original Coffee
The best thing about Canada's most popular coffee brand, Tim Horton's, is its predictability. With a cup of this, you won't be disappointed. Nice flavor, not too dark, not too light.
This coffee has an added surprising upside: normally we think of specialty coffee as best with alternative brewing methods, but we have found that this coffee works very well in a French press. Just make sure your water is at least 212 degrees.
---
5. Caribou Coffee 'Caribou Blend' Ground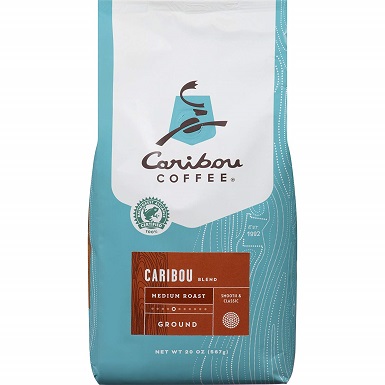 The Caribou Blend is a bit of a contradiction. Even though it's billed as a medium roast, it's lighter than a lot of the medium roasts out there, while at the same time not being very acidic (light roasts tend to be more acidic).
This is not an especially bold or evenly-bodied cup, but more of a light cup. If you want a little bit of coffee flavor, but not too much, this could be your pick. We did find that the bags rip easily, so you'll probably want a separate storage container for your beans.
Pros
Can drink lots and lots of it
Easy on the stomach
Cons
Not much coffee flavor
Bag rips very easily!
---
6. Coffee Bean Direct Poor Man's Blend Coffee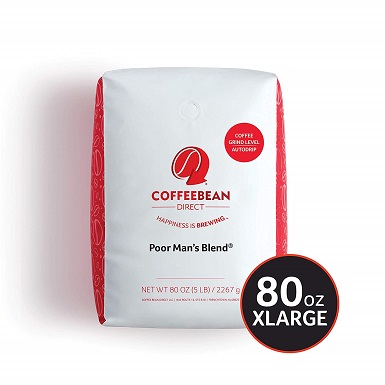 Now we're getting into some stuff that maybe only the true lovers of coffee can enjoy. We're not talking about persnickety folk who like the high brow stuff, we're talking about people who will drink just about anything. Well, Coffee Bean Direct's Poor Man's Blend is indeed "anything."
This basic, diner-type coffee goes well with cream and sugar. It's very affordable and comes in bulk five-pound bags. If you don't make a lot of coffee every week, you may not get through these beans before they become stale.
Pros
Affordable and consistent
Goes well with cream and sugar
Cons
Lower quality
Bulk bag may go stale
---
7. McCafe Decaf Premium Roast K-Cups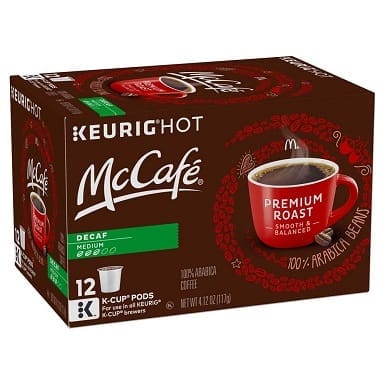 We don't find ourselves at McDonald's every day, but rumor has it the decaf is the absolute best. There's also a rumor that if you are used to the decaf you get at the restaurant, you're bound to be disappointed with the Keurig pods. McCafe is not a bad cup. It won't ruin your day. However, you might be disappointed in the flavor.
Pros
Easy to make
Don't have to wait in line
Cons
Bad for the environment
Weaker flavor
---
8. Maxwell House Master Blend Ground Coffee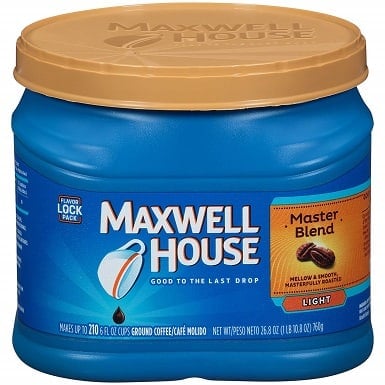 When we sample Maxwell House Master Blend, we think of it as a nice-tasting light roast coffee. Others have described it as "hot water". This stuff is crazy affordable, and it tastes the same every darn time. It's definitely not the best. But it's also not the worst, and that's the whole point of this list!
Cons
Watery with limited flavor
---
Buying Guide: How to Choose the Best Budget Coffee Brands
What are some of the things you need to consider when shopping for coffee on budget? With the right mindset and a little bit of knowledge, you should be able to find yourself with a setup that is pretty pleasing. Buying for affordability is really what you want to make of it.
Maybe you care more about quality?
If that's the case, then you probably want something on the lighter end of the spectrum. You'll find more flavor and a bit more caffeine. This is hard to find in the world of budget coffee, but it is out there.
SEE ALSO: A rundown of our favorite coffee beans on Amazon
One of the dirty secrets of the coffee industry…
…is that dark roasts are sometimes mistakes made by roasters (they burn the beans) but they still need to sell the coffee. French Roast sounded better than Oops We Burned It and now there is this idea that darker coffee is stronger coffee. This is also untrue, because just like the flavor, the longer you roast a bean, the more caffeine you lose.
But darker can mean more predictable.
With lighter roasts comes more variance in flavor, which means that sometimes it's going to be an amazing cup, but other times it could be a whole pot wasted. There are even defects in coffee, such as the infamous "potato defect", where one bean can ruin a whole pot.
Maybe you just want a whole bunch of coffee?
If this is the case, definitely go with a dark roast. Find one you like and trust that you'll know what you're getting. Don't forget, a dark roast doesn't mean that it's burnt. There are great roasters who can pull off a dark roast while maintaining the integrity and taste of the bean. The best way to think of this is to think of it like steak. Many cooks would tell you that the hardest steak to cook properly is a well-done steak. This holds with coffee and dark roasts.
Should I buy whole bean or ground coffee?
This is totally up to you. If you want your coffee to stay fresh for a longer amount of time then you should buy whole beans. They should be stored somewhere dark and room temperature.
Coffee beans are very sensitive to light and other outside factors. Coffee begins to go bad the moment you grind it, and acts like a sponge if you store it in the refrigerator. This means that if there are aromas in a small space where it is being stored, the coffee will pick those up and you will be able to smell and taste them in your cup.
If you go through a lot of coffee, buying whole bean is the way to go, you'll just have to invest in a grinder. However, some of the less cost-prohibitive brands keep their flavor pretty well, and if you find yourself at the grocery store, buying the grounds does eliminate one step between you and your cup.

Conclusion
Number one in our reviews is number one for a reason. Lavazza has built a reputation as a roaster of incredible Italian beans, and the Super Crema doesn't disappoint. It offers all of the flavors you want at a price that isn't prohibitive. We also recommend the Lion Coffee French Roast as the best budget ground coffee and Folgers Black Silk Coffee if you're looking for a decaf option.
With a little bit of ingenuity and understanding your tastes, you can get as much as you'd like out of the coffee you choose, as long as you understand the limits of each. We hope that this guide helps you find the best cheap coffee brand that fits into your world, whether it's a light or dark roast, whole bean or ground.
SEE ALSO: Cheapest Way to Make Coffee: Brewing on a Budget