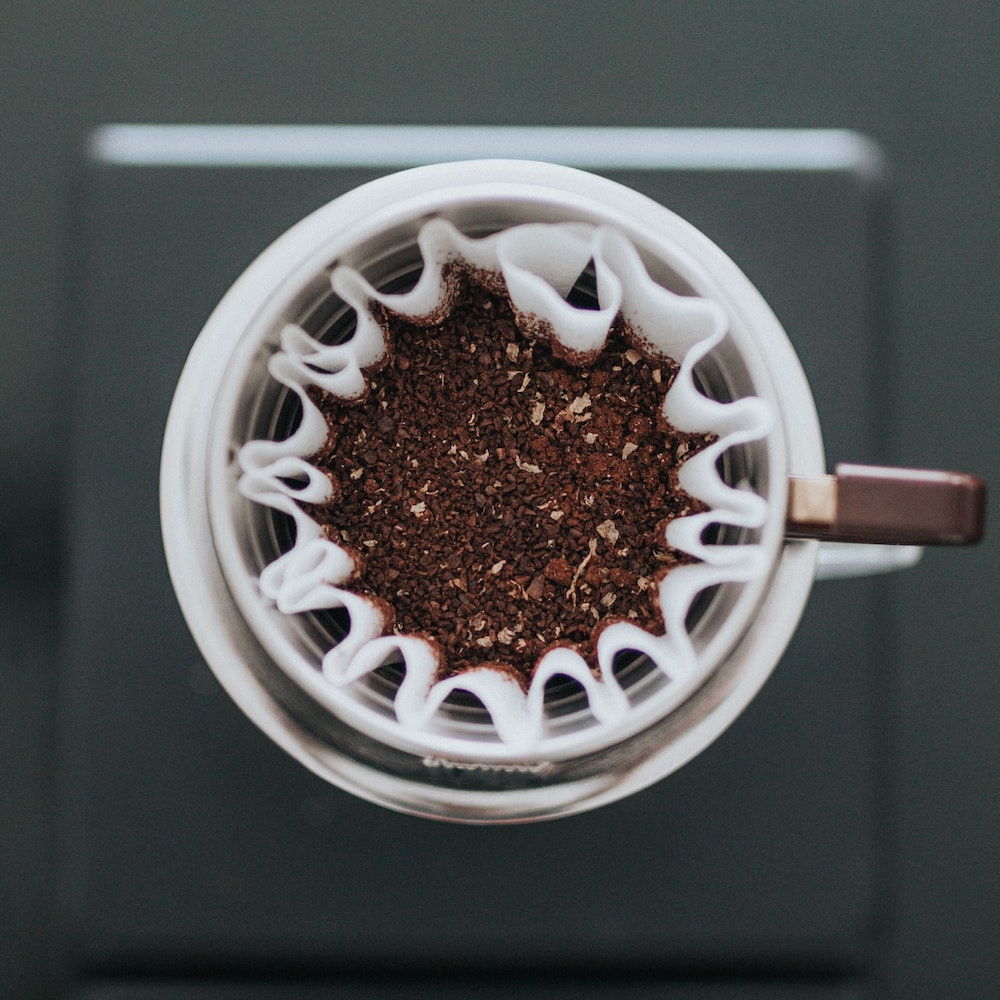 Ground coffee is a versatile item found in most homes, whether you drink it, use it in recipes, or exfoliate your skin. With quick-grab accessibility, it is found in almost any store. There are so many options for ground coffee that choosing one may be challenging if you don't have a "go-to."
As a coffee lover who enjoys the convenience of ground coffee, you still want a fresh-tasting cup with great flavor. From grocery store convenience to gourmet specialties, we've assembled our top ten reviews for ground coffee. Taking into consideration value, quality, and flavor, we'll help you decipher the options.
---
A Rundown of our Favorite Choices in 2023
Image
Product
Details

Top Pick

Lifeboost Dark Roast

Robust, dark flavor
Smooth, well-balanced, and low-acid
Money-back guarantee

Volcanica Sumatra

Rich, complex profile
Rare Indonesian coffee beans
Available in three grind sizes

Best Decaf Pick

No Fun Jo: Organic Decaf

Robust flavor
Complex profile
Organic & fair trade certified

Kicking Horse "Grizzly Claw"

Smooth flavor
Bold & rich profile
Organic & fair trade certified

AmazonFresh Colombia

Economical
Pleasant aroma
Not bitter
The 10 Best Ground Coffees
1. Lifeboost Dark Roast Ground Coffee – Best Overall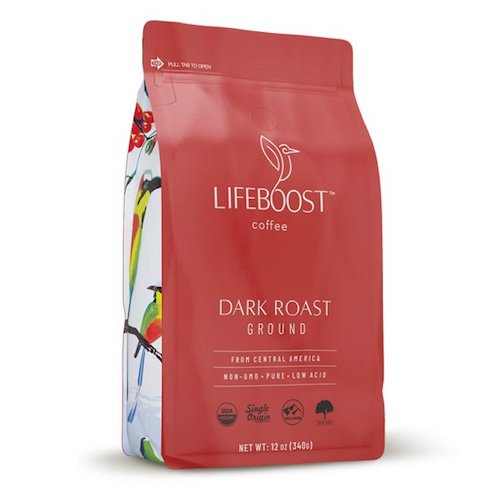 A smooth, bold offering, Lifeboost's Dark Roast is our leading choice. It's a dark roast with a flavor and body to match, and it's conveniently available in a drip grind size.
Although the flavor pushed it to the top of the list, it is also the most expensive, so it may be a splurge. This is a truly dark roast, so it may not be your pick if you prefer lighter beans. It's also Fair Trade, Organic, pesticide-free — and easy on the stomach, with a low level of acidity.
As with every coffee, it's a matter of taste. We chose this as number one because we believe it's some of the best-tasting pre-ground coffee available. Plus, Lifeboost offers a money-back guarantee if you don't love it!
Pros
Robust, dark flavor
Smooth, well-balanced, and low-acid
Certified Organic, Fair Trade, and pesticide-free
Money-back guarantee
Cons
Expensive
May be too dark
---
2. Volcanica Sumatra Mandheling Ground Coffee – The Runner-Up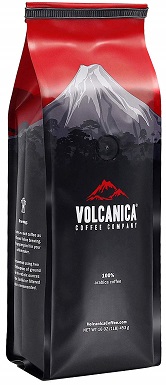 Coming in as runner-up is Volcanica's Sumatra Mandheling. This rare Indonesian coffee has a heavy body and a robust, velvety flavor, with earthy, spicy notes. Plus, it's available in three grind sizes (drip, espresso, and French press).
There is nothing mild about this unique medium-roast coffee. It's a true coffee lover's coffee, with a deep, intense flavor and low acidity. With its pleasant complexity, smooth profile and a slightly sweet note, this is a great choice for a ground medium roast.
Pros
Distinguished aroma and full-bodied flavor
Rich, complex profile
Rare Indonesian coffee beans
Available in three grind sizes
Cons
Less traditional flavors
Somewhat pricey
---
3. No Fun Jo: Organic Decaf Ground Coffee – Best Decaf Pick
As the top decaf selection, No Fun Jo Decaf is an organic blend decaffeinated by the Swiss Water process, leaving out the chemicals while producing a pure taste of coffee. It is a medium-dark roast with a complex profile and a robust flavor. With undertones of blueberry and milk chocolate, this blend debunks the myth that decaf coffee is bland.
With a slightly acidic taste, those who like that "something extra" in your coffee will appreciate it. Our best decaf pick is also on the pricier side.
No Fun Jo brings you decaf coffee without compromising its ethics. Don't let the name fool you – this brew lacks both chemicals and caffeine.
Pros
Robust flavor
Complex profile
Organic & fair trade certified
Swiss Water processed
---
4. Kicking Horse Coffee "Grizzly Claw"
Kicking Horse Grizzly Claw is a decadent, dark roast blend with dark chocolate and hazelnut notes. It has a bold flavor without a bitter bite. If you're environmentally conscious, you'll love that this brand is certified USDA Organic and Fair Trade.
It has a strong aroma to match the depth of this dark roast and possibly overpowering to those who aren't accustomed to the boldness. Beginners in the dark roast game may think it tastes "burnt", but a seasoned dark roast lover looking for a robustness to match the growl of a bear will not be disappointed in Grizzly Claw.
As a pricier option, this brand is certified USDA Organic and Fair Trade.
Pros
Smooth flavor
Bold & rich profile
Organic & fair trade certified
Cons
Slightly pricey
Bitter aftertaste
---
5. AmazonFresh Colombia Ground Coffee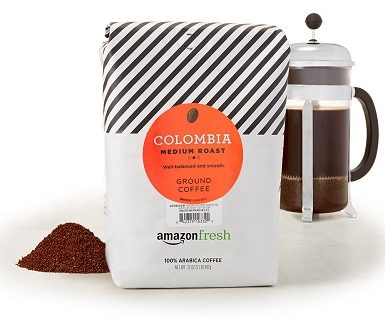 Next up, AmazonFresh Colombia Ground Coffee, is a good, economical choice for those on a budget. With a delightful aroma and smooth finish, it's a gentle option for your morning cup. While not overpowering, it's reported as being an excellent option for cold-brewed coffee.
This choice is on the lighter side of a medium–roast coffee. If you're looking for a bolder cup of Joe, its mild flavor may be lacking. On the positive side, if you're unsure about giving it a try, a money-back guarantee is offered.
It's not a premium coffee, but it's a good value for the money.
Pros
Economical
Pleasant aroma
Not bitter
---
6. Starbucks Breakfast Blend Ground Coffee
As a lighter roasted blend, Starbucks Breakfast Blend offers a gentle flavor and a well-known name. It has bright notes with a mild body that many have come to depend on. This choice brings the coffeeshop to you while you stay in your slippers.
If you want a more audacious way to start your day, this gentle blend will seem too weak to meet the expectation. It's also noted as having a sour taste and may not suit the plain black coffee drinker. While being a favorite to many as a staple, everyday coffee, it is coarsely ground and many not work well in your brewer.
If you love a good breakfast blend, it's an affordable option that will work well with cream and sugar.
Pros
Affordable
Creamy profile
Bright notes
Cons
Muted flavor
Sour aftertaste
---
7. Caribou Coffee Caribou Blend Ground Coffee
The Caribou Coffee, Caribou Blend is a light breakfast blend with hints of sweet and spicy. With its low acidity, this is a good choice if you have a sensitive stomach.
If you are attracted to a more flavorful medium roast, this may come across as weak and lacking flavor, especially if you prefer coffee black. Also note that its fine grind may cause issues with some brewing methods.
This brand is sustainably sourced and Rainforest Alliance certified. If company ethics is important to you, this is an affordable option and a good value for the money.
Pros
Affordable
Rainforest Alliance certified
Low Acidity
---
8. Eight O'Clock Ground Coffee
If you're looking for that bitter bite, Eight O'Clock ground coffee is here to please. This brand has been in the game quite a long time and offers one of the least expensive options on our list. If you prefer a softer touch, this roast comes in with a mild taste.
While a popular everyday choice for the masses, it holds up for the cream and sugar lovers, too. However, if you're a straight black coffee drinker, this choice may not fulfill your expectations. The noted bitter finish may turn you off if you desire a smoother profile.
This is a Kosher certified option at a very affordable price.
Pros
Economical
Kosher certified
---
9. Tim Hortons 100% Arabica Original Blend Ground Coffee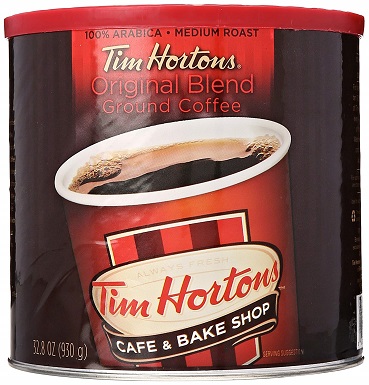 Imported from Canada, Tim Hortons Original Blend has a secret they won't share. Its signature blend has a recipe only known to three people. That's job security!
As a gentler medium roast coffee, the restaurant version is known for its sweet and mild flavor. Perhaps what you get at home just isn't the same. This isn't a premium coffee and for the medium roast coffee aficionado, this choice will seem weak, flat and lacking a bite.
Serving as Canada's largest restaurant chain, "Timmie's" is widely known for its coffee and doughnuts, so it's no surprise the brand has quite a following. While considered an everyday coffee, if you drink enough, you may start feeling Canadian, eh?
Cons
Flat profile
Bitter aftertaste
Light side of medium
Acidic
---
10. Maxwell House Original Roast Ground Coffee
As a brand that's been around for more than 125 years, Maxwell House Original is our most affordable pick. If you think your parents are older than dirt, there's a good chance you grew up seeing the blue brick in your house. These days it's offered in ways to fit every brewing method.
Considered an economically great choice for general consumption, it's noted as having a sour flavor with a bitter aftertaste. It may not work well if you have a sensitive stomach or prefer a smoother profile. However, if you're on a tight budget and also like cream and/or sugar in your cup, this is a good value for the money.
Cons
Sour flavor
Bitter aftertaste
Acidic
Lacks body
Lacks aroma
---
Buyer's Guide – Choosing the Best Ground Coffee
Every coffeeholic knows that whole beans are best for the freshest flavor; but not everyone wants to deal with grinding their beans. And many busy coffee lovers prefer the convenience of pre-ground coffee. Ground coffee can be used for many things – having some on hand is never a bad idea. When choosing a pre-ground coffee for your daily brew or even to use in a recipe, there are a few characteristics to consider: value, quality, and flavor.
Value
If you're on a budget, there are options available across the spectrum. Ultimately, you want to feel you've gotten a good value for the money.
Roast
The roast of a bean is determined by how long and how hot the beans are roasted. From light to dark, everyone has a preference. The darker the roast, the more robust and bold the flavor. A blonde bean is a light roast giving a milder flavor. The most difference falls in the middle of the medium roast where variations will determine a flavor profile. Finding the happy medium to marry with your taste can be a little tricky.
Quality
Ground coffee can be found in just about any store, but all coffee is not created equal. We've tried to take a little of the guesswork out of the equation, but it's really up to you and your taste buds. Ideally, the package should have a "roasted on" date, but always check the expiration or "sell by" date to ensure you're getting the freshest coffee available.
Additionally, you may want to pay attention to the kind of beans used in a blend. Notably, arabica beans are sweet with a pleasant acidity, while robusta beans have more caffeine, and likewise, more bitterness. The robusta bean is the less expensive variety and used as a filler in coffee blends. If you've been in the coffee game long enough, you've probably identified the type of bean you like and dislike. Paying attention to the type of beans in the ground coffee will help you narrow down your choices.
Other reviews like this that we recently released:

The Best Ground Coffee: Bottom Line
With horses, bears, and caribou, it really is a jungle out there when it comes to choosing a ground coffee. Hopefully, we've shed some light on a few choices with our reviews, and we'll recap a few highlights. As our pick for the best ground coffee, Lifeboost's Dark Roast has a smooth flavor and an impressive list of sustainable certifications. The runner-up for best ground coffee, Volcanica's Sumatra Mandheling, is as bold and exotic as it sounds. Our best decaf, No Fun Jo, serves up a cup of cheeky complexity with a high standard of ethics.
There are many choices and, regardless of what Jo says, keep it fun! Stay safe out there in the jungle and keep on brewing!