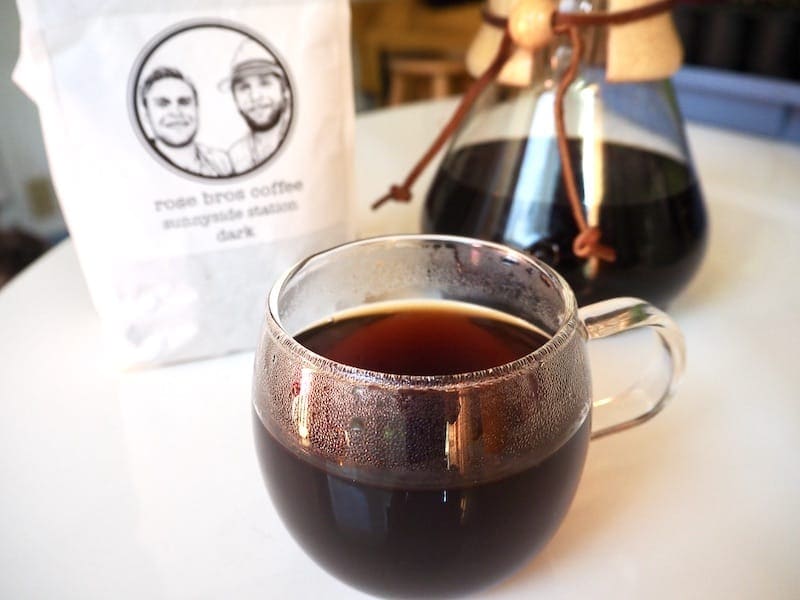 Our Final Verdict
We give Rose Bros. Coffee a rating of 4.2 out of 5 stars:
Flavor
Quality
Resources
Selection
Price
At a Glance
Are you looking for a coffee brand that's environmentally friendly and delicious? You'll want to take a close look at Rose Bros., a Canadian coffee company founded by a pair of brothers.
What did we think? This is a high-quality coffee roaster that does a great job balancing coffee flavor and freshness with sustainability. The beans are smooth and aromatic, and the bags are compostable. Plus, you'll get a tree planted for every bag of coffee!
There are a couple of negatives to consider. You'll need a grinder, as Rose Bros. only sells whole bean coffee. And this coffee may be out of reach if you have a particularly tight budget. But if you love these beans, you can set up a subscription through Amazon — saving you time and money. Why not give it a try?
Rose Bros. Coffee: A Quick Look
Pros
Delicious organic coffee beans
Environmentally-friendly compostable bags
One tree planted for every bag you buy
Swiss Water Process decaf and four roast levels
Monthly subscriptions available through Amazon
Satisfaction guarantee
Cons
No pre-ground options
Somewhat pricey (though Amazon deals are available)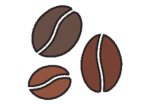 The Company
The Rose Bros. coffee company is brought to us by brothers James and Trevor Rose, who started just a few years ago using a popcorn roaster. The company is based in Calgary, Canada and aims to provide eco-friendly coffee without sacrificing flavor or convenience. Sounds good to us!
The Ordering Process
Getting your hands on this coffee is simple. You can order straight from the Rose Bros. website, but if you're a serious coffee drinker, you may want to consider setting up a subscription on Amazon. You'll save 5% on each bag — or go wild and save 15% on a subscription to all five Rose Bros. coffee varieties!
---
The Coffee
Now for the most important test: how does the coffee taste? We sampled the Sunnyside Station, an organic dark roast made with a Sumatra milling process. To test it, we pulled out our trusty Chemex pour over and ground the beans just before brewing. Keep in mind that Rose Bros. only sells whole bean coffee — which allows for excellent flavor and freshness — so you'll need a grinder.
The resulting coffee was smooth, aromatic, and not at all acidic. It's on the lighter side of dark roast and has distinct flavor notes of chocolate and red fruits. If you like to start your mornings with tasty, incredibly drinkable cups of coffee, you'll be impressed with these beans.
---
The Packaging
Style-wise, Rose Bros. packaging isn't especially exciting, though the portrait of the founding brothers is charming. It's not travel-themed like Driftaway or beautifully patterned like Coffee Bros. But where the packaging really shines is in something more practical: how eco-friendly it is.
The Rose Bros. coffee bags are almost fully compostable — you just have to pull off the tin tye and label. According to the label, these high-tech Biotre bags will compost 60% within 90 days, and the rest will break down in 5-10 years.
If you're concerned about the environmental impact of your favorite beverage, this is a major plus!
Extras
But wait! The environmental benefits don't stop with the compostable bags. Rose Bros. also plants a tree for every bag of coffee you buy. The company partners with One Tree Planted, a nonprofit dedicated to global reforestation.
Have a sweet tooth? Rose Bros. also sells organic dark chocolate bars. Even better, these 75% cocoa treats are infused with espresso. Every java lover's dream!
And if you have some spare time, check out the Rose Bros. podcast!

Rose Bros. Coffee Company: The Verdict
So what's the bottom line? If you love coffee and the environment, we highly recommend Rose Bros. Choose among five coffee varieties — including a Swiss Water Process decaf — or treat yourself to an espresso-infused chocolate bar. Your purchase supports global reforestation, and the bag itself can be composted.
Don't forget to buy a high-quality grinder, since Rose Bros. doesn't sell any ground coffee. And check out the Amazon subscription options if you're watching your bottom line.
Still looking? Read one of our other coffee reviews: