No name says coffee in Disney like Joffrey's Coffee. While, of course, there is a Starbucks in Disney parks as well, it's just not the same to many Disney goers as getting a coffee, iced coffee, and more at Joffrey's.
Joffrey's is what you'll find inside your hotel room, and believe it or not, you can even pick up a bag of the fragrant brew to take home with you. If you've wondered if you can find Joffrey's Coffee outside of Disney, the answer is now a resounding yes!
In this article, we'll tell you everything you need to know about Joffrey's coffee inside and outside Disney.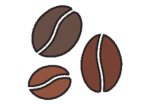 Where Can I Find Joffrey's Coffee Outside of Disney?
Coffee drinkers have reported finding bags of Joffrey's Coffee outside of Disney in a few different places. Some have found it at their local Home Goods store, while others have found it online at Amazon.
One coffee drinker discovered their new spring blend, which included the following flavors.
Banana Bonanza Coffee: A medium roast that tastes like bananas and brown sugar
Minnie Mouse Bloomin Brew: A medium roast that tastes rich and well-balanced
Where Can I Find Joffrey's Coffee Inside of Disney?
Let's face it, Disney World is an enormous place that you could wander around for days and never even catch a hint of delicious-smelling coffee. Below, we'll give you a few places to find Joffrey's Coffee inside of Disney when you need that mid-afternoon caffeine jolt.
Animal Kingdom: Entrance to the park and near the Kali River Rapids
Epcot: Near the test track, Epcot Monorail station, at American Adventure, and the World Showcase
Magic Kingdom: Tomorrowland and the Transportation and Ticket Center
Hollywood Studios: Outside the exit to the Twilight Zone Tower of Terror
Disney Springs: Joffrey's Coffee and Tea Company, Handcrafted Smoothies Kiosk
Typhoon Lagoon: The donut cart, Near Let's Go Slurpin'
These are just a few of the places where you can find Joffrey's Coffee inside of Disney World. If you can't find a cup of the fragrant brew, ask an employee, and they'll be able to point you in the right direction.
Where Else Can You Purchase Joffrey's Coffee?
Believe it or not, you can purchase the coffee online at the company's website. Coffee such as the French Bistro Blend is sometimes sold on Amazon. It's also thought that you can occasionally find Joffrey's at TJMaxx, but that's a hit-or-miss situation from what we've been told.

Final Thoughts
In answer to the question, "Is Joffrey's Coffee only in Disney," the answer is no, but it might be hit or miss to find the coffee in a retail store. On the other hand, you might be lucky enough to find it on Amazon, and you can order it directly from the website. However, It's best to stock up with a few bags to take home with you while you're on vacation at the park.