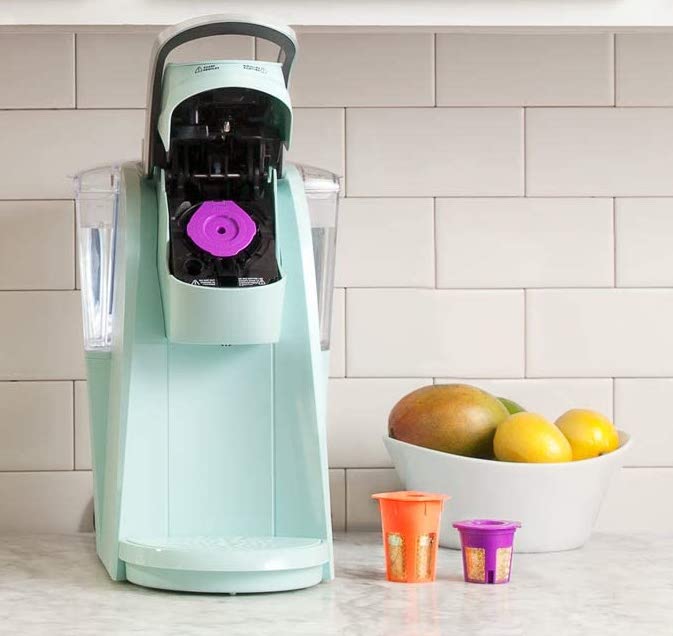 K-Cups are easy to brew and available in an incredible range of coffee varieties. But if you want to be able to use any kind of coffee beans, you'll need a reusable K-Cup. These small plastic devices are also eco-friendly and easy on the wallet.
If you have a reusable K-Cup, you'll need to learn how to brew with it! Here are all the tips you'll need to learn how to use reusable K-cups.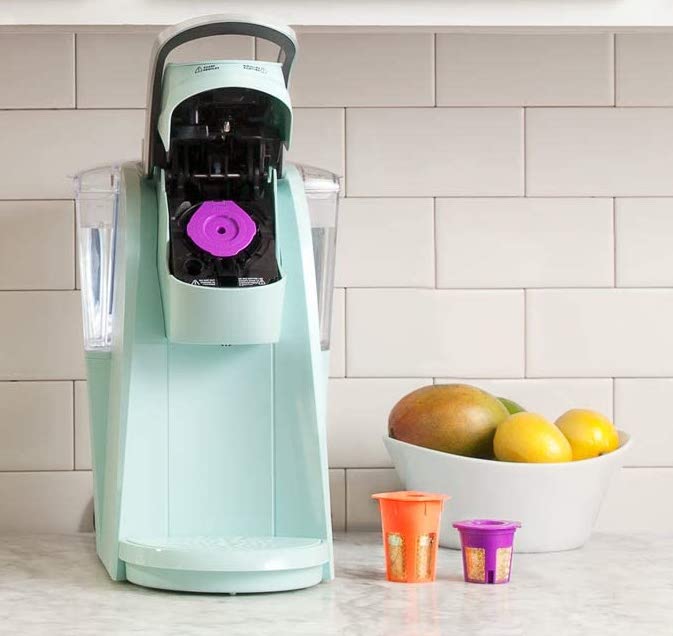 How to Use a Reusable K-Cup
You're probably wondering: how do you use the reusable K-Cup to brew a tasty cup of coffee? Here are the simple steps:
Equipment
Keurig coffee maker

Reusable K-cup
Instructions
Attach or remove the Plus Series Brewer Adapter. If you have a 1.0 Keurig, remove the adapter at the bottom of your K-Cup. It should be easy to pull off.

Turn the lid counterclockwise until it reaches the unlock symbol. Then take the lid off.

Carefully pour your coffee grounds into the filter basket. Fill to either the cup or travel mug line. Make sure you don't pack the grounds down -- this isn't espresso! Then put the filter basket into the filter holder.

Place the lid on top of the K-Cup and turn it to the lock symbol. Don't turn it too far -- this can break the device!

Now you'll need to remove the K-Cup holder from the top of your Keurig machine. Open the brew head and push the holder from the bottom. It should come out easily.

Place the reusable K-Cup into the brew head, in the place where your K-Cup holder usually sits. Then add water to the reservoir, lower the handle, and brew your coffee as usual. Enjoy your tasty, reusable cup!
Nutrition

Reusable K-Cup Brewing Tips:
What's the best K-Cup grind size?
When you buy regular K-Cups, you don't have to think about grind size at all. You never even see the coffee grounds! But if you're using a reusable K-Cup, you'll need to grind your coffee beans well. Too fine and your K-Cup's filter may clog, potentially overflowing and making a big mess. Too coarse and your coffee may turn out weaker than you'd like. So what should you do?
Keurig recommends using the kind of coarse grind you'd use in a French press. This will certainly avoid clogging the filter, but you may also end up with weak, under-extracted coffee. That's why we recommend a medium to medium-coarse grind size — ideally made using a high-quality burr grinder.
Which Keurig brewers does it work with?
Keurig's reusable K-Cup works with all of its machines, though you'll need to attach the Plus Series Brewer Adapter (an extra piece of plastic at the K-Cup's base) if you have a Plus Series (2.0) Keurig.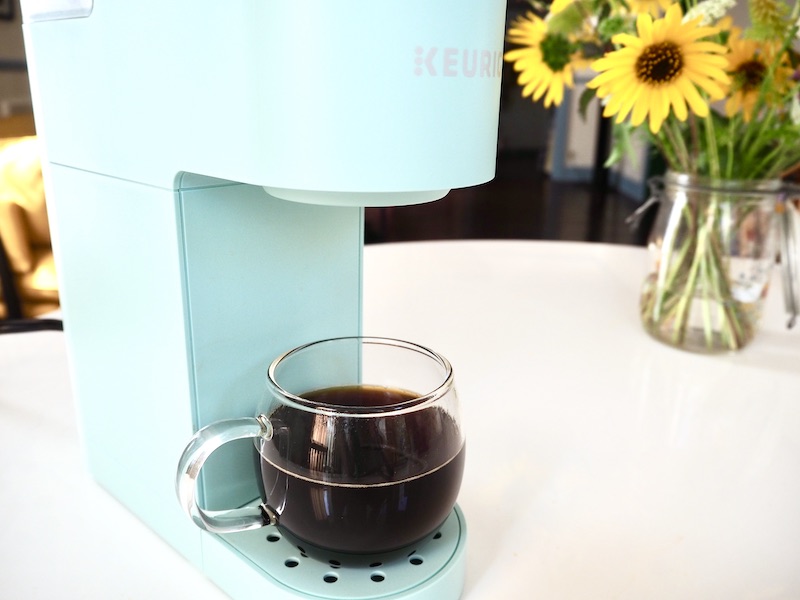 Cleaning Tips
Being reusable makes the K-Cup less wasteful and more versatile, but it also means you'll have to put in a little more work. Daily cleaning is easy: just rinse out your K-Cup every time you use it, making sure there are no grounds left in the filter. Then let the device dry completely before putting it away.
For more serious cleaning, you'll need to take the K-Cup apart and clean it with soap. The easiest way is to take your device apart and wash it in the top rack of your dishwasher. If you want to wash it by hand, make sure you use a soft sponge to avoid scratches.

Permanent K-Cups: Final Thoughts
Reusable K-Cups aren't quite as easy to use as the disposable kind, but they do offer rewards. You can try those specialty Geisha beans or experiment with just the right grind size. Best of all, you can save money on pricey K-Cups and save the world at the same time! Keep K-Cups out of the landfill and enjoy your coffee that much more.
We hope this guide helps you learn how to use your reusable K-Cup. The steps are straightforward and we guarantee that after a brew or two, you'll get the hang of it!
RELATED READS: