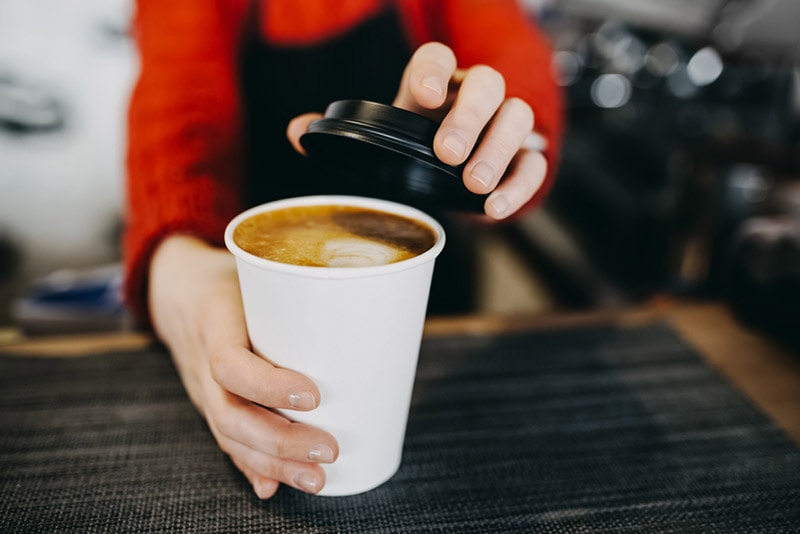 If you're like us, you want to know what you're going to order before you pull into the drive-thru line. Once you're staring at the menu, it's easy to become distracted by all of the options and lose sight of what you were craving to begin with. All the while, angry drivers stack up behind you impatiently honking their horns, and the employee over the mic gives you a confused, "Hello?"
The endless possible combinations of flavor shots and swirls muddle your thinking because, honestly, Dunkin's menu is so extensive that you can't simply tell the barista you want a "regular coffee" and reliably get what you want. To avoid the anxiety of drive-thru panic, we created a guide on how to order coffee at Dunkin' Donuts so you can study your options before you arrive.

How to Order Coffee at Dunkin Donuts:
1. You can order your favorite drink in the store, on the Dunkin' app, in the drive-thru, or through delivery apps.
Dunkin' has always prided itself on being an in-and-out place to grab coffee on the go. Now you can place an order on delivery apps such as Uber Eats, Grubhub, and DoorDash if you need someone to run a coffee to you. The only downside is that there currently isn't a way to earn points through those transactions since they're made through a third-party app.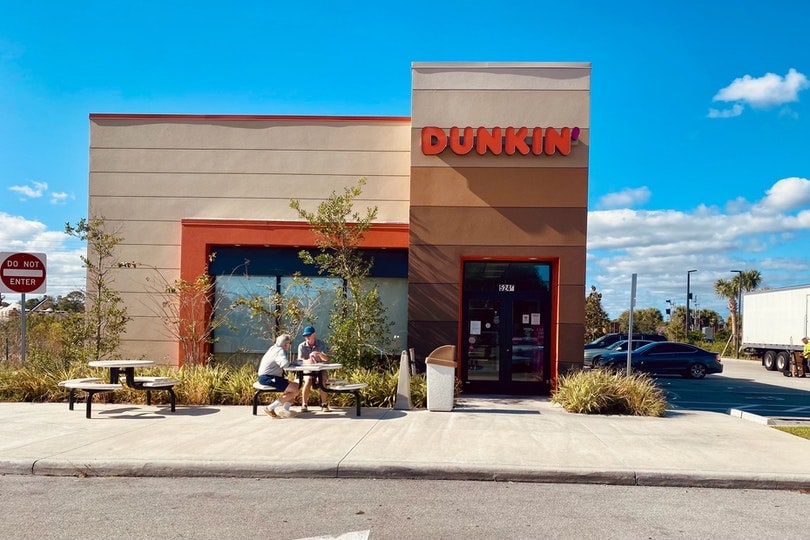 ---
2. Decide if you want your drink to be prepared hot, iced, or frozen.
Hot or iced vanilla latte? Frozen coffee with vanilla flavor or swirl? You can basically make almost every drink in any form, except for frozen drinks made with a powder such as the coffee-free Coolatta. Dunkin even takes an extra step to feature traditionally warm drinks such as hot chocolate as frozen or blended beverages on their menu. Next time you know the flavor but still want something new, try switching your regular drink to hot or iced.
---
3. Choose your size.
You can order an iced drink in a small (16 oz.), medium (24 oz.), or a large (32 oz.). Their hot drink sizes don't quite compare, with the small holding 10 ounces and the largest size only carrying 24 ounces.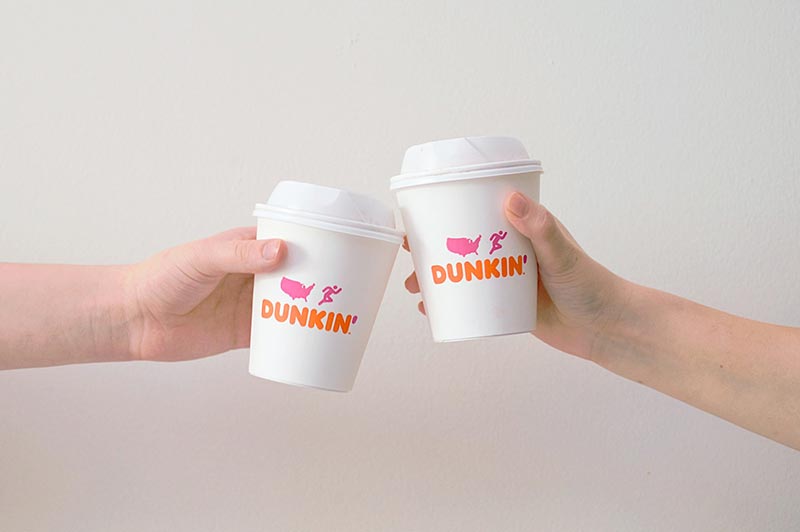 ---
4. You can add cream and sugar.
The Internet-famous light and sweet coffee has a milder flavor due to the extra cream and sugar. It's sort of a secret menu item, but you can order it by simply asking the barista for your preferred coffee roast and letting them know that you would like it light and sweet.
Note: If your drink already comes with a flavor swirl, you might want to hold off on extra cream and sugar until you've tried it. Some Dunkin' drinks already taste intensely sweet due to the sugar and dairy in the flavor swirls.
---
5. Choose your dairy or plant-based milk type.
In addition to dairy choices such as skim milk, whole milk, and cream, you also have three plant-based milk alternatives: almond milk, oat milk, and soymilk. If you want a dairy-free drink, make sure to ask to hold the whipped cream if it's typically included on your drink.
---
6. Decide if you want flavoring.
Dunkin' offers two ways to add flavor to your drink: shots and swirls. However, there's a critical difference between the two choices. Flavor shots are just the essence of the taste, similar to the idea of flavored sparkling water. Unsweetened flavor shots are literally natural or artificial flavors with few calories, which make them very diet friendly. Flavor swirls, however, are loaded with sugar and dairy in addition to the specific flavor.
---
7. You can't make all the Dunkin' classics at home.
Unfortunately, Dunkin' doesn't sell their flavor shots and swirls to the public, so you can't exactly replicate a Caramel Swirl in your kitchen. But the good news is that you can buy a bag of flavored ground coffee like their French Vanilla, which sort of tastes like a black coffee with a vanilla flavor shot.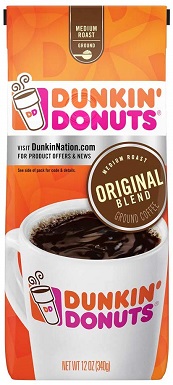 ---
8. Dunkin' runs on iced coffee.
Like most coffee chains, Dunkin has made most of their sales in recent years through iced coffee drinks like the Mocha Swirl. Their hot black coffee is dark, strong, and almost syrupy like cold brew, which some people like, but most prefer it toned down with some cream, sugar, or flavors.
---
Like Starbucks, Dunkin' fires up their pumpkin spice flavors in the fall, and regularly offers peppermint mocha for holidays by early November. They frequently introduce new flavor shots and swirls, too. Of course, the downside is that they also take away some standard menu items on occasion. If it's been a minute since you've visited your local store, you might want to check their menu online or give them a quick call before you place your order.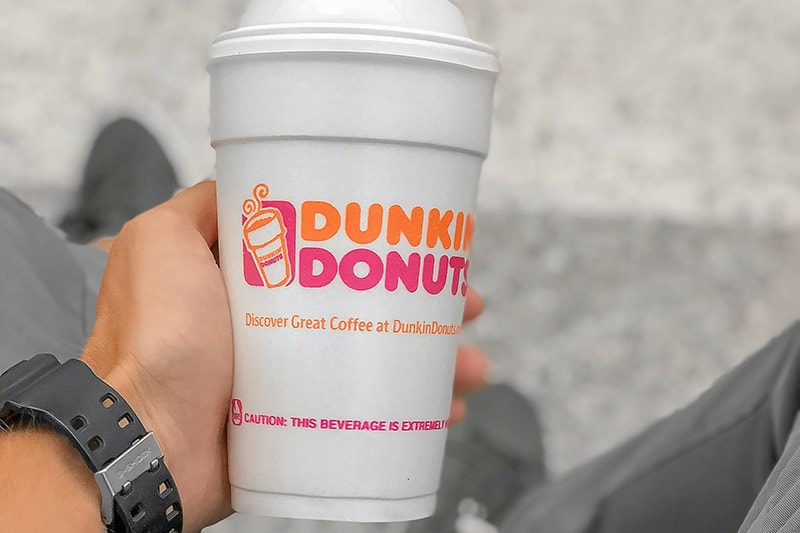 Conclusion
Dunkin' is the runner-up coffee chain in America, only second to Starbucks. If you like the freedom to choose your flavors, you'll appreciate Dunkin's way of adding different tastes to your drinks through swirls and shots. The different dairy milks and plant-based alternatives assures you that there won't be too many limitations on what you can order. We especially like how there isn't any sugar in the flavor shots, which means anyone on a Keto diet or with certain medical considerations such as diabetes isn't as restricted by what they can drink as they would be at some other coffee shops. It's good to know your options before you go. Becoming a more informed coffee consumer gives your barista some tips on how to craft a drink that you'll love, and lets you know how to ask for it next time.
Read More: How to Order a Charli at Dunkin: Simple Steps!
---
Featured Image Credit: Ivan Kurmyshov, Shutterstock