Dunkin' Donuts' iced coffee is so much more than a drink to wash down one of their apple fritter donuts. In recent years, the fast-food chain has actually changed their reputation from a sweet shop to an on-the-go coffee hub with specialty coffee drinks. There are many ways to customize your drink to make it your own, including adding flavor shots, swirls, dairy, sugar, and more. Even so, there are a few recognizable combinations that most Dunkin' fans can't resist. Here are the seven best Dunkin' orders in case you need a tried-and-true drink next time you're on the run.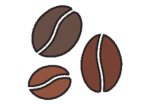 The 7 Best Dunkin' Donuts Iced Coffee Drinks
1. French Vanilla Swirl Iced Coffee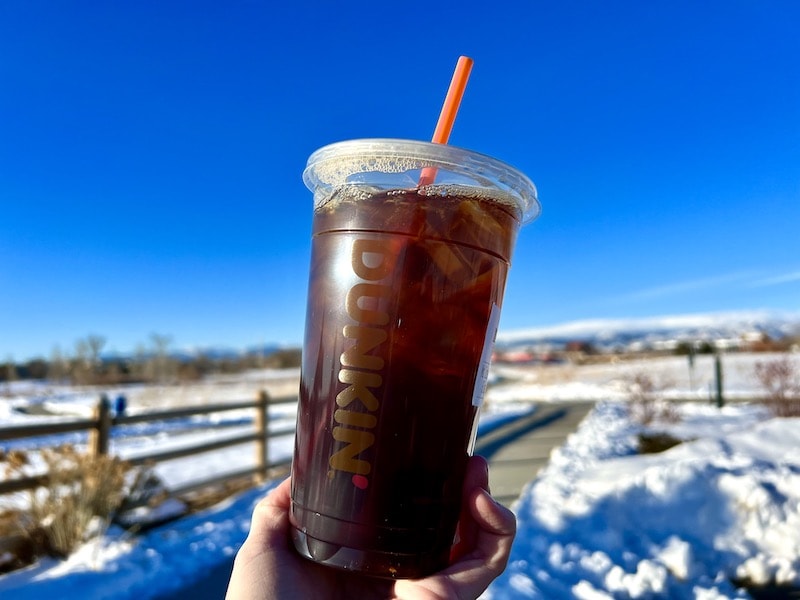 This classic choice tastes like an iced vanilla latte without the milk. The French Vanilla Swirl delivers a sweet, syrupy flavor without being overwhelming. While it comes without milk, you can always add a splash if you want.
---
2. Cocoa Mocha
Maybe it's because chocolate and coffee pair well, or maybe it's because "cocoa mocha" is fun to say. Either way, this specialty iced latte steals the number two spot on our list of iced Dunkin' delights. The Cocoa Mocha is made by combining hot chocolate mix with milk, ice, and espresso, then topping it with whipped cream and more chocolate drizzle.
---
3. Mocha Swirl Iced Coffee
If you're wanting something only moderately sweet, the Mocha Swirl finds the middle ground between an unsweetened mocha flavor shot and the incredibly sugary Cocoa Mocha. The Mocha Swirl is served with iced coffee and the mocha swirl syrup. Like all iced coffee beverages at Dunkin', milk is an optional ingredient you can add if you want this drink a little creamier.
---
4. Iced Macchiato
The iced macchiato at Dunkin' is typically ordered with an added caramel swirl, which makes the drink comparable to Starbucks signature Iced Caramel Macchiato. In Italy, a macchiato is traditionally served with two shots of espresso with a tiny dollop of foam on top. There's no sugar or flavor added. However, in America, we expect everything sweet. Dunkin' makes peace with tradition and preferences by presenting the iced macchiato the traditional way while still giving us the freedom to add a caramel swirl.
---
5. Caramel Craze Latte
The Caramel Craze Latte is another signature Dunkin' drink. It's one of the sweetest combinations advertised, containing a whopping 57 grams of sugar in a medium. Regular dairy or plant-based milk is swapped for condensed milk, giving this drink a more sugary and indulgent twist than a regular latte. Additionally, there are many different sources of sugar on the ingredients list, including the caramel swirl syrup, sugar, brown sugar, and more sugar on top of the whipped cream and surprising sprinkles of cinnamon.
---
6. Peppermint Mocha Swirl Latte
The November arrival of the Peppermint Mocha Swirl signals the beginning of the holiday season for many coffee lovers. Although you can add the swirl to most beverages, the latte seems to be the classic choice. With Starbucks also releasing their Peppermint Mocha Latte for the twentieth year in a row, the flavor combination seems to be a recurring seasonal favorite that'll continue to visit both coffee chains through December.
---
7. Cold Brew with Cold Foam
Dunkin's menu currently only lists cream as a customization option for cold brew, but they've been known to frequently release different cold brew flavors that pair well with cold foam. For example, in spring 2022, they briefly released a Salted Caramel Cold Foam Cold Brew, but it was mysteriously pulled after only a few weeks on the menu. While you can order the cold brew with some cream anytime, we'd recommend waiting until you can add a new flavor or swirl.

How to Customize Your Iced Coffee at Dunkin' Donuts
Dunkin' beverages are typically listed plain with the option of adding flavor, which most people tend to do. Dunkin' is "America's favorite coffee chain", but most prefer their drinks with some sort of flavor and sweetener. One customer actually compared an unsweetened Dunkin' Americano to sticks and burnt trash! While that might be a slight exaggeration, we usually can spot some milk and syrup in most Dunkin' aficionados' macchiatos.
Swirls are basically sugary coffee syrups while flavor shots don't contain sugar and are closer in taste to the flavored coffee bags you might find in the grocery store. Dunkin' offers a variety of dairy and non-dairy milks, including whole, skim, oat, almond, cream, and coconut. Surprisingly, they don't carry soy milk.
Certain flavor shots and swirls are only available seasonally, such as peppermint mocha and pumpkin spice. However, you can order caramel, mocha, and vanilla year-round, along with other limited time offerings. Dunkin's downside actually might be the ever-changing menu, especially as they transition to being a coffee hub instead of a donut cafe. They've been known to introduce many ill-fated coffee flavors over the last few years (hazelnut, blueberry, and butter pecan). Only a few classic flavors seem to survive on the menu, and the others come and go seasonally or are only available for a little while.
Iced Coffee, Latte, Cappuccino, Macchiato? What's The Difference?
Every coffee chain makes their specialty drinks slightly differently. At Dunkin', an iced coffee is served black unless you specify otherwise. It's made by double brewing coffee beans, and then letting the drink chill until it's ready to serve over ice.
An iced latte is made by stirring ice, milk, and espresso shots together. The iced cappuccino is very similar but contains less milk and more foam. Finally, an iced macchiato starts with milk and ice, and then has espresso shots poured on top for a pretty, layered effect. Most people typically order their iced macchiatos with caramel syrup to mimic the Starbucks version, but like the other types, it's served plain unless you specify what to add.

Conclusion
Dunkin's menu is highly customizable and affordable, which makes it a favorite choice for coffee consumers on the run. You can order almost any drink with your choice of milk, swirls, or flavor shots. However, some flavors are only offered for a limited time, so check the menu before you join the drive-thru line.