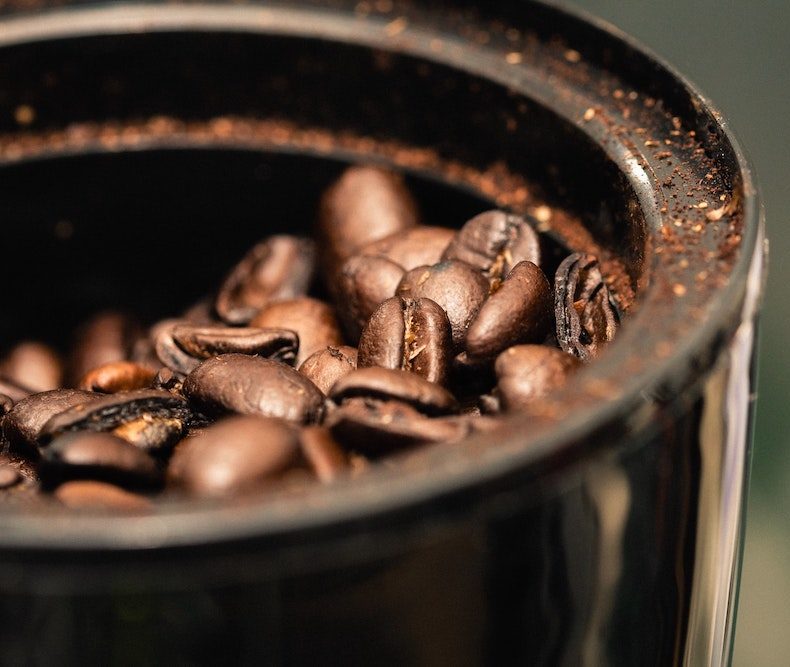 Espresso is a flavorful way to start your day or revive your afternoon. But if you'd rather skip the coffee shop line, you might want to invest in an espresso maker. The most convenient models come with built-in grinders, which will let you freshly grind your beans without needing yet another appliance.
To help you shop, we've reviewed many of the models available and compiled a list of our top five espresso machines with grinders for you. You will find that this list includes detailed reviews and the pros and cons of each unit. We feel that it is essential for you to know the benefits and disadvantages of a product before making your final decision.
---
Summary of the Winners (updated in 2023):
Image
Product
Details

Best Overall

Breville

Integrated grinder
Adjustable digital temperature control
Single or double dose control

DeLonghi Magnifica

Integrated burr grinder
Cappuccino frothing system
Programmable control panel

Best Value

EspressoWorks

Fast heating system
Single or double shot
Removable water tank

Gaggia Accademia

Ceramic burr grinder
Programmable
Accommodates wide variety of cup sizes

Saeco Vapore Automatic

Ceramic burr grinder
Automatic rinse cycle
Inexpensive
The 5 Best Espresso Machines with Grinders:
1. Breville BES870XL Espresso Machine with Grinder – Best Overall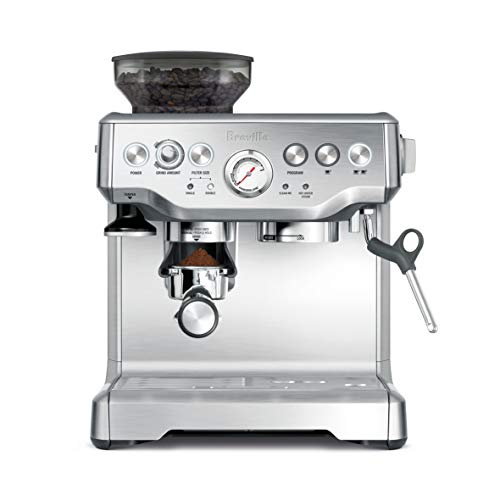 Of all the espresso machines we reviewed, the Breville BES870XL is our favorite because it can make any coffee lover into a barista. Breville's Barista Express Espresso Machine features an easy-to-use grind size dial, plus adjustable dosage control. The ground beans conveniently go directly into the espresso portafilter.
This Breville model features a digital temperature control that you can adjust up or down by four degrees. The steam wand allows you to hand-texture micro-foam milk that will help enhance the flavor. There's also a dedicated hot water dispenser.
This espresso machine comes with quite a few accessories. You will receive a razor dose trimming tool, a 54mm stainless steel portafilter, and one-cup, two-cup, and dual wall filter baskets. Also included are a coffee scoop, an integrated tamper, a stainless steel milk jug, and some cleaning supplies.
The water tank is pretty small and needs to be refilled quite often, and some of the coffee grounds find their way into the drip tray, so it has to be cleaned out frequently. Despite these minor inconveniences, we still think that this is the best espresso machine with a grinder.
All in all, we think this is one of the best espresso machine with grinders available this year.
Pros
Integrated grinder
Adjustable grind size
Adjustable digital temperature control
Single or double dose control
Micro-foam milk texturing
Dedicated hot water dispenser
Includes accessories
Cons
Coffee sludge collects in the drip tray
Small water tank
---
2. DeLonghi ESAM3300 Espresso Machine with Grinder
The DeLonghi ESAM3300 Magnifica is a super-automatic espresso machine with a programmable control panel. The built-in burr grinder allows you to grind your favorite coffee beans effortlessly. This grinder is adjustable and works well; just be aware that it is on the noisy side. Like many espresso makers, this model doesn't handle oily beans very well. If you're a fan of dark roasts, you'll need to clean your machine more often.
This machine has two stainless steel boilers that provide good heat distribution. The boilers keep the water at your ideal temperature so you can instantly reheat your cup at any time. The only problem we found with this system is that the water tank is on the smaller side and requires frequent refilling.
This appliance has a patented cappuccino system, and the frother rotates 180° to fit any size of milk container. The coffee spigot also adjusts to accommodate any size of coffee cup.
The water tank and bean container are removable for cleaning. The stainless steel thermoblock makes this unit incredibly easy to keep clean. We do recommend that you descale your espresso maker once every two to three months, though, so you don't get any build-up.
Pros
Integrated burr grinder
Cappuccino frothing system
Programmable control panel
Easy to maintain and keep clean
Instant reheat
Removable water tank and bean container
Cons
Noisy grinder
Doesn't like oily beans
Small water tank
---
3. EspressoWorks Espresso Machine Grinder Bundle – Best Value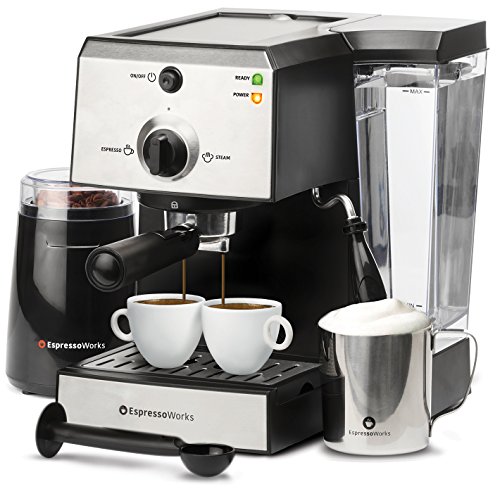 If you like different types of coffee but don't want to pay for multiple coffee makers, the EspressoWorks 7 Pc All-In-One Espresso Machine & Barista Bundle Set is for you.
This model has a built-in steamer and a large 1.25-liter water reservoir. EspressoWorks has made the water tank easily removable so you can take it to your sink to fill. The frother and drip tray are also removable, and the package includes a stainless steel frothing cup.
You can make a single or a double shot of espresso, but we didn't find it to be especially high-quality. This machine can do many things; it just doesn't do any of them exceptionally well. We found it somewhat challenging to make strong espresso shots with this machine. They tend to come out weak and watery.
This model is built to make many different kinds of coffee, but it isn't made to withstand constant use for an extended period of time. It is made of poor quality plastic that can break easily, and there isn't an auto-off feature. It also doesn't produce very consistent grounds and the grinder clogs frequently.
Pros
Fast heating system
Single or double shot
Removable water tank
Easy to clean
Cons
Weak/watery espresso
Grinder clogs easily
Poor quality
No auto shut-off
---
4. Gaggia Accademia Espresso Machine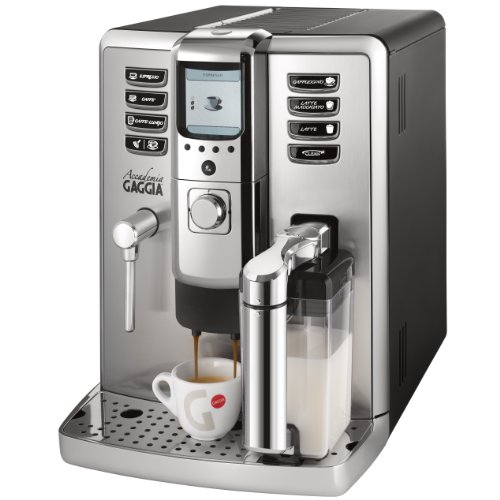 The Gaggia 1003380 Accademia is a programmable espresso machine with a ceramic burr grinder and an adjustable telescopic coffee dispenser. This dispenser can adjust to just over 6 ½ inches tall to accommodate a wide variety of different-sized cups. You do have to be somewhat careful when you are placing your cups, because the coffee spout is made of cheap, flimsy plastic that doesn't always like to stay properly aligned.
Though this model comes with a 1 ½-gallon milk carafe, the bean hopper and water reservoirs are really small. This machine rinses itself every time it turns on and off. This means that it goes through a lot of water, so you'll be emptying the water tanks regularly.
You can get a decent cup of coffee out of this machine if you need to, but you may find that it isn't worth the hassle for what you get. You are always cleaning it and emptying the water reservoirs, and when your coffee comes out, nine times out of ten, it will only be lukewarm. You may find yourself popping your cup in the microwave for a few seconds to get it hot enough for your liking. It doesn't show when the bean level is low, either.
Pros
Ceramic burr grinder
Programmable
Accommodates wide variety of cup sizes
Large milk carafe
Cons
Cheap, flimsy coffee spout
High-maintenance
Doesn't show when beans are low
Small water reservoir and bean hopper
Lukewarm drinks
---
5. Saeco Vapore Automatic Espresso Machine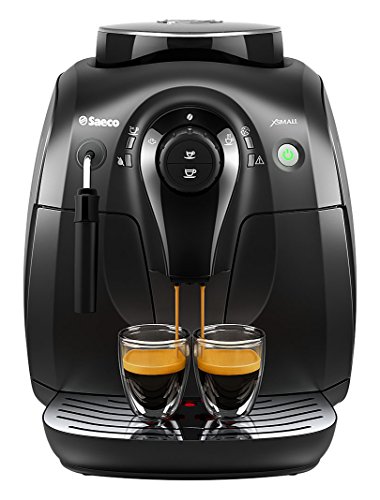 The Saeco HD8645/47 Vapore Automatic Espresso Machine is for the person who loves coffee but has a small bank account. It comes equipped with a ceramic burr grinder and has an automatic rinse cycle that runs every time you turn the machine on or periodically throughout the day if you leave it on all the time.
Unfortunately, you get what you pay for. This unit doesn't have exquisite quality workmanship and tends to break relatively easily. It's also surprisingly bulky, though the bean hopper and water tank are inconveniently small.
You also only have two choices for the size of the coffee cup that you can use: large or small. It doesn't matter which you choose; the coffee comes out weak and watery. It can be a good machine for the person who wants an inexpensive espresso maker, but there are better options if you're willing to spend a little more.
Pros
Ceramic burr grinder
Automatic rinse cycle
Inexpensive
Cons
Poor-quality construction
Not extremely small footprint
Extremely small water tank
Only two sizes
Weak/watery espresso
---
Buyer's Guide: Choosing Between the Best Espresso Machines With Grinders
You've read through our five favorite espresso machines with built-in grinders, but are you ready to get out your wallet? Keep reading for our buyer's guide and quick tips to choosing the best espresso machine for your needs:
What are the four types of espresso machines?
1. Manual:
A manual espresso maker allows you to control every aspect of making your espresso.
2. Semi-Automatic:
The semi-automatic espresso maker still gives you quite a bit of control over what goes into your espresso, but it is much easier to operate since it has an electric pump. This is the most popular type of espresso machine.
3. Fully Automatic:
Fully automatic machines have an electric pump and a mechanism that automates the water delivery. It tells the device how much water to use and when the right time to dispense it is.
4. Super Automatic:
The super-automatic espresso machine does everything for you from start to finish. It's an excellent choice if you're always in a hurry in the morning. They are the easiest to use. Many have special built-in features, such as grinders and programmable settings.
We've written more in-depth about the differences in this article.
8 Things To Consider When Choosing
People want different things from their espresso makers. Make sure that you check out reviews for the models that you are looking at. Here is a shortlist of things you'll want to consider when reading reviews.
1. Ease of Use
Don't get a machine that will be too time-consuming or difficult for you to use.
2. Ease of Cleaning
If a machine is a pain to clean, it won't be convenient, and it will become a countertop decoration. Read what the cleaning process involves before you purchase it. Keep in mind that more features mean longer cleaning times.
3. Cost
The cost of espresso makers is high since there are so many to choose from. There's a lot of competition, so you can find a machine in any category that you can afford. The most important thing is to get a machine that you will enjoy using and that gives you a great cup of joe.
4. Your Drink Preferences
The best espresso maker for you is subjective to your taste. How your water is heated can change the flavor. The best machines have multiple boilers to keep the device at a steady temperature. You can also get ones that use steam, but they don't make the best drinks.
Check what the finished temperature of your espresso will be. Some machines will only heat to 170 – 185°. Others will heat to 200°. Some people don't mind the cooler machines; they just pop their cup in the microwave to reach the desired heat level. Some people don't like the taste of microwaved espresso, or just don't want the hassle.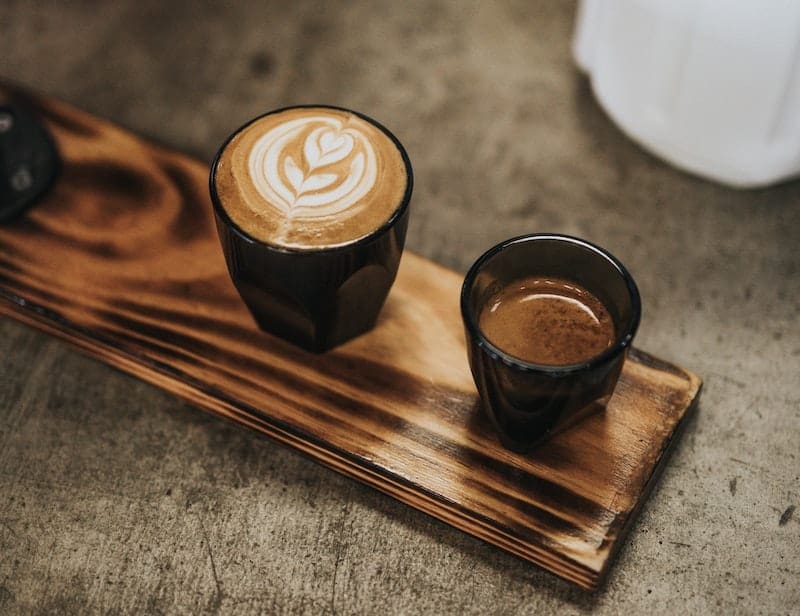 5. Durability
Stainless steel espresso machines are the most durable and last the longest. They will also maintain heat levels better. We recommend that you stay away from one with a lot of plastic parts. The more plastic there is, the more easily it will break, and the sooner you'll have to replace it.
6. Size
Know how much counter space you have available before you make your purchase. The more options on a machine, the bigger the footprint it will have. Some are big enough to make two shots at a time, side by side. It can be the best espresso maker in the world, but if it doesn't fit in your space, it is useless.
7. Customer Service
Check that the company you purchase from has excellent customer service reviews. Nothing lasts forever, but you'll want to make sure that reliable customer service is available and that replacement parts are easily accessible if something goes wrong with your machine.
8. Extra flavors
When you have an espresso maker in your home, you can experiment with different concoctions that cater to your personal preferences. You can try flavorings like hazelnut or caramel, add whipped cream, or even use milk alternatives if you are lactose intolerant. Note that if you use a milk alternative, it may not froth as well as cow's milk.
RELATED READ: What are the 21 different types of espresso drinks?
What are the most important features of an espresso machine?
You may also want to consider which features matter the most to you. Think about how you drink coffee and which varieties you prefer.
A machine with a built-in coffee grinder saves space on your counter while still allowing you to have freshly ground beans all the time. Built-in water filters can help keep unwanted tastes from ending up in your drink.
Do you like to drink coffee throughout the day? Cup warmers help keep your drink warm without needing a microwave. Are you looking for an easy way to make a range of drinks? Look for an espresso maker with programmable settings. Some devices even have multiple settings, allowing multiple users to program in their favorite shots.
Do you love steamed milk? Most espresso makers include frothing wands. Alternatively, you can buy a separate milk frother. Then you can enjoy delicious homemade lattes and cappuccinos!

Final Verdict
Let's quickly review our favorite five espresso machines with built-in grinders. Our top pick is the Breville BES870XL the Barista Express Espresso Machine, though our runner-up, the DeLonghi ESAM3300 Magnifica Super-Automatic, could also be a great choice. If you're looking to save money, the EspressoWorks 7 Pc All-In-One Espresso Machine & Barista Bundle Set is our value pick.
Hopefully, you now feel confident in choosing the best espresso machine with a grinder. We wish you good luck in making your choice. Happy brewing!
Related posts: