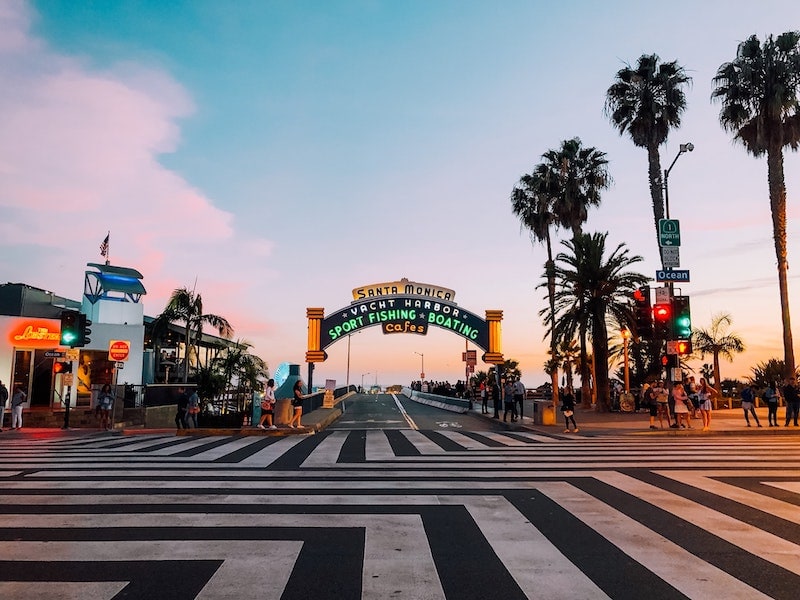 Santa Monica, California is a place that needs no introduction. One glimpse of the iconic Santa Monica Pier and most people will correctly identify the location. From surfing and biking to hanging out on the world-famous beaches, there's no shortage of things to do in Santa Monica. That includes amazing coffee shops!
If you have any chance of taking in all the sites and visiting all the restaurants, you're going to need your energy, and there's no better way to fuel up than with some great coffee. We put together this list of our favorite coffee shops in Santa Monica to help you get the most out of your time in So Cal.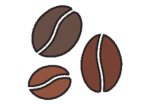 The 10 Best Coffee Shops in Santa Monica:
1. 10 Speed Coffee
We'll kick things off with 10 Speed Coffee, located at 1919 Santa Monica Blvd. 10 Speed serves top-notch coffee and stellar sweets and pastries. The staff is friendly and fast; we didn't have to wait long at all even though the place was packed.
The vibe at 10 Speed is welcoming, and there is plenty of seating, but it's not the best place to chill with coffee since the outdoor seating is right on the street and isn't very conducive to concentration or relaxation. Still, if you're looking to grab a coffee on your way somewhere else, 10 Speed is a great choice.
---
2. goodboybob coffee
goodboybob coffee – yes, it's officially all lowercase – is tucked away from the hustle and bustle in a cheery, cozy spot perfect for taking a break from the daily grind. The atmosphere is bright and pleasant, and the presentation and service are excellent.
Their coffee is bold and delicious and right at home next to a plate of their best-selling avocado toast. There is plenty of seating but not plenty of outlets, so bring a book or charge your devices before you come. You can find them at 2058 Broadway.
---
3. Lo/Cal Coffee and Market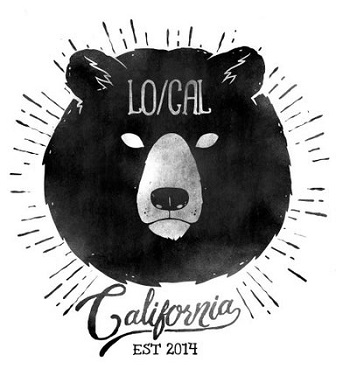 Lo/Cal Coffee and Market is a coffee shop with a Latin flair that serves delicious empanadas, breakfast sandwiches, and an assortment of light snacks. We loved our breakfast empanada, which was the epitome of flaky goodness, and it went perfectly with our cappuccino.
The food is great, but the coffee is excellent. Despite the small menu, everything we tried from Lo/Cal was expertly crafted with care and attention to detail. The prices are very competitive and worth every penny. Check them out at 2214 Pico Blvd.
---
4. Funnel Mill Rare Coffee and Tea
Funnel Mill Rare Coffee and Tea serves a selection of ultra-specialty coffees and teas that are the pinnacle of quality. As you might expect, rare craft coffee isn't cheap, and the prices at Funnel Mill reflect that. If you don't mind spending a bit more, the coffee at Funnel Mill is in another class compared to the coffee you find at your average coffee shop.
If you're intrigued by the coffee and give Funnel Mill a try, you won't be disappointed by the atmosphere, which is peaceful and welcoming. Funnel Mill rare Coffee and Tea is a great place to settle in to get some work done or just relax with a good book. You can find them at 930 Broadway Suite A.
---
5. Groundwork Coffee Co.
Groundwork Coffee Co. is a cute, traditionally decorated coffee shop, complete with natural wood accents, exposed brick, and brushed metal. The staff creates a welcoming atmosphere by chatting with customers and answering any questions about the non-standard menu.
Speaking of the menu, it has all your go-to favorites like lattes and cappuccinos and more interesting items like birthday lattes and an iced sparkling Americano. It is a bit on the expensive side, but the atmosphere, friendly people, and unique drinks make up for the price. Go check them out at 2908 Main St.
---
6. Caffe Luxxe
Caffe Luxxe is an upscale coffee shop selling single-origin coffee and espresso drinks, with some tasty food options. Caffe Luxxe's coffee menu isn't extensive, but what they sell is top-notch. The cappuccino we tried was worth every penny…we may have even ordered another.
If you need a place to grab breakfast in Santa Monica, Caffee Luxxe should be near the top of your list. They serve complete breakfast dishes if you have time to sit, or you can grab a quick bite and take your coffee to go. Either way, we guarantee you won't be disappointed. Head over to 925 Montana Ave and give them a try.
---
7. Dogtown Coffee
Dogtown Coffee is one of the best coffee shops in Santa Monica and has one of the most unique menus we've seen anywhere. You can order a regular house brew or latte, sure, but you can also order a salty dog iced coffee or a "chagaccino." The turmeric latte we had was delicious and complimented our delicious and sizable acai bowl.
We appreciate all the marked vegan options on the menu and the non-dairy milk choices. Not all coffee shops have such a wide selection, but Dogtown has everyone covered. The atmosphere at Dogtown is laid back, and we felt comfortable hanging out for a while and watching the world go by. Dogtown Coffee is located at 2003 Main St.
---
8. Demitasse
We're skipping the niceties for this one because the only thing you need to know about Demitasse is you have to order the Kyoto drip coffee. The Kyoto drip setup is one of the first things you'll notice inside the door, and we're happy to report that the coffee it makes is as intriguing as it looks.
With that out of the way, Demitasse is a clean, streamlined, modern coffee shop with a hip aesthetic and friendly staff. While the Kyoto drip coffee is the star of the show, the sweet treats and pastries hold their own and are delicious in their own right. The staff is pleasant to talk with and happy to share their extensive coffee expertise with interested customers. Check them out at 1149 3rd St. Psst, don't forget to try the Kyoto drip.
---
9. Love Coffee Bar
The penultimate shop on our list is Love Coffee Bar. There is a positively delightful outdoor seating area and some comfortable indoor seating, although it sometimes gets crowded. Love Coffee Bar is the perfect place to cultivate a calm, focused mentality thanks to its soothing music and soft, friendly atmosphere.
The coffee at Love Coffee Bar is excellent, and we highly recommend the Mexican Mocha, our favorite of their many expertly crafted espresso drinks. Another great thing about Love Coffee Bar is the price. All the coffee and snacks are reasonably priced and affordable. You can find them at 1732 Ocean Park Blvd.
---
10. Primo Passo Coffee Co
And finally, we have Primo Passo Coffee Co, a family-owned shop located at 702 Montana Ave. Primo Passo is a bright, open coffee shop with large windows and tons of seating. You never have to worry about grabbing a seat, even during the busiest times. The comfortable, welcoming space is made all the more friendly by the courteous and professional staff.
They roast their own coffee at Primo Passo, and there are care and attention to detail evident in every cup. The coffee is delicious, and the food is quite good as well. We plopped down with a latte, croissant, and some work and felt like we could stay all day.
Looking for more coffee shops?
---
Featured Image Credit: StockSnap, Pixabay