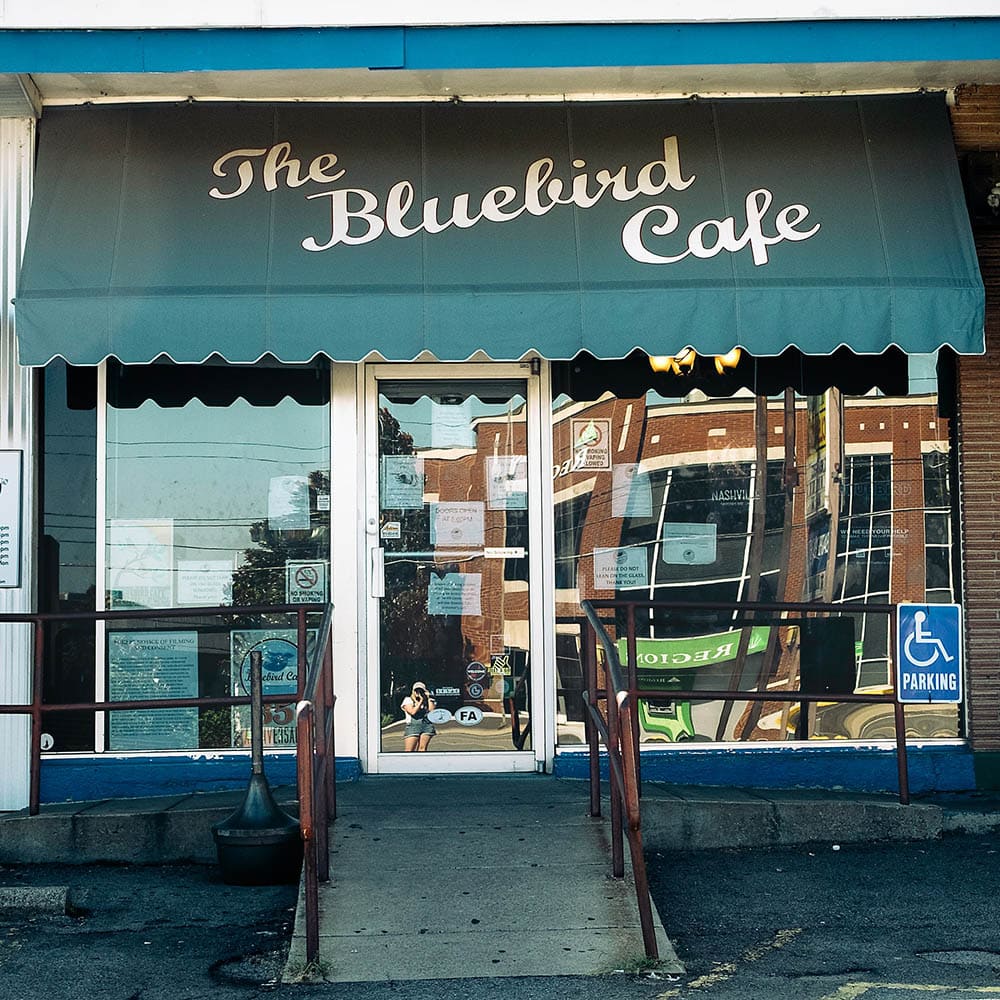 There's nothing like sitting back and enjoying a great cup of coffee. This is especially true if you can do it with friends. Heading out to visit your favorite local coffee shop is a great way to get the caffeine you're craving while enjoying great scenery and even greater people. This is especially true in the Nashville, TN area.
Coffee shops in the heart of Nashville aren't uncommon. The trick is finding the best ones. In this little guide, we're going to visit the 10 best Nashville coffee shops. Read on below to see if your favorite made the list or if you can find a hidden gem you haven't visited yet.

Top 10 Nashville Coffee Shops
1. 8th & Roast
Locations
8th Avenue South, Nashville, TN
4104 Charlotte Ave, Nashville, TN
8th & Roast offers the people of Nashville the best of both worlds when it comes to coffee shops. Their original location located on 8th Avenue South features a more intimate atmosphere for coffee lovers. For those who want a more modern look and feel, the second location on 4104 Charlotte Avenue is right up their alley. Whatever your preference may be, simply stopping by one of these locations will have you enjoying a fresh, high-quality coffee you can brag about to your friends.
---
2. Barista Parlor
Locations
519 Gallatin Ave B, Nashville, TN
610 Magazine St, Nashville, TN
1230 4th Ave N, Nashville, TN
1200 Clinton St #25, Nashville, TN
1817 21st Ave S, Nashville, TN
1 Terminal Dr, Nashville, TN
Barista Parlor is known for its animated conversations and relaxing vibe. If this is the type of atmosphere you're looking for in a coffee shop, then you should stop by. While offering great-tasting coffee, this shop also focuses on including vibrant colors and an enjoyable setting for workers and patrons to hang out and spend their downtime. The upbeat tone and delicious flavors will have you wanting to visit every chance you get.
---
3. Frothy Monkey
Locations
2509 12th Ave S,  Nashville, TN
235 5th Ave N, Nashville, TN
1400 51st Ave N, Nashville, TN
1701 Fatherland St, Nashville, TN
The Frothy Monkey offers great Robusta coffee, seasonal drinks, and tasty foods to make your visit memorable. These quaint shops are great for spending time out on the town with friends or family. Their locally roasted coffees are available hot or in their featured cold brew to offer coffee lovers the options they love.
---
4. Falcon
Location
509 Houston St., Nashville, TN
Falcon is a small, local shop that offers healthy options and plant-based products. With fresh tasting coffee and yummy treats, visitors can take a seat in the small dining room or order their drinks and snacks to go. They also offer a small patio where patrons can sit and enjoy the weather outside.
---
5. Bongo Java
Locations
2007 Belmont Blvd., Nashville, TN
107 S. 11th St., Nashville, TN
Bongo Java has the honor of being Nashville's oldest coffee shop and the first local roaster to offer organic, Fair Trade coffee brews. Now, you'd be hard-pressed to find a local retail store in Nashville that doesn't carry this brew. With two main shops, Bongo Java features large spaces great for get-togethers or students. Their coffees are both tasty and iconic which makes it a favorite of Nashville locals.
---
6. Sump Coffee
Location
8 City Blvd, Ground Fl., Nashville, TN
Sump Coffee specializes in light roast coffees from single origins. The perfect destination for coffee lovers who take their brews seriously, this out-of-the-way coffee shop specializes in pour overs and ensures each one is perfect. If you want great tastes, this is the place for you.
---
7. Crema
Locations
15 Hermitage Ave., Nashville, TN
33 Peabody St., Nashville, TN
Crema is located near the hustle and bustle of downtown Nashville, making it a favored destination for coffee drinkers. The group at Crema is proud of their coffee program and have started teaching classes for others who are serious about coffee. Stop by and browse the internet while enjoying a great cup of coffee.
---
8. Americano Lounge
Location
434 Houston St., Suite 120, Nashville, TN
This New York-style lounge offers in-house crafted items including their great coffee, pastries, and sodas. Their coffees are high-quality and tasty. The scenery is comfortable and inviting, making this coffee shop a place patrons love to frequent.
---
9. Fido
Location
1812 21st Ave. S., Nashville, TN
Fido is Bongo Java's sister location and quite possibly the most popular coffee shop in the metro area. This shop is a favorite of the younger crowd. While the shop itself is quite roomy, it does fill up quickly thanks to its popularity. If you like great coffee, food, and noisy crowds, this is the perfect shop for you to spend your time in.
---
10. Humphrey's Street
Location
424 Humphreys Street, Nashville, TN
Humphrey's Street is dedicated to doing what it can for its community. This shop brews its coffee and gives 100% of its proceeds to Harvest Hands CDC. The shop itself is spacious and comfortable. Stopping by for a cup of coffee, to take a meeting, or to meet up with friends is a great way to enjoy your time inside their spacious building.

The Best Coffee Nashville Has to Offer
These 10 coffee shops are the best Nashville has to offer. If you live in Nashville or plan on visiting the area, stopping by one of these shops will give you a taste of local roasts and a chance to meet people along the way. Keep in mind though, the entire point of checking out a new coffee shop is to try something new. Give the menu a look and be creative. You'll have a great time and get to sample some amazing drinks.
Looking for more coffee shops?
---
Featured Image Credit: Lauren MacNeish, Unsplash