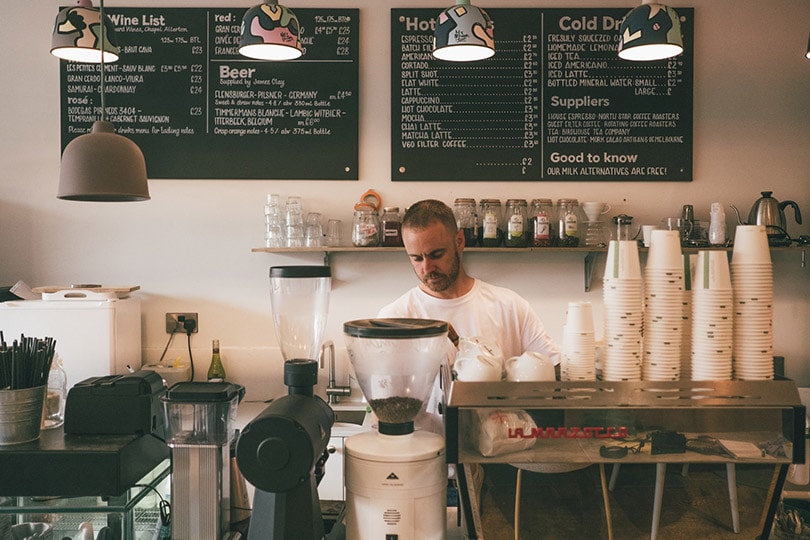 San Antonio is one of the most popular cities in Texas. It is home to renowned historical sites, an array of parks, and the third-largest zoo. Plus, the biggest Mexican Market outside of Mexico. Not to mention, their 10-day Fiesta San Antonio Festival in April.
The city's attractions are fairly well-known, however. What is not as prominent is San Antonio's booming coffee culture. If you are a coffee lover heading for the Lone Star State, the coffee shops in this South Texas city will not disappoint.
To illustrate San Antonio's coffee scene, we shared our guide on the 12 finest coffee shops loved by locals and visitors alike. Each cafe offers a unique coffee experience, so you are guaranteed to find the beans best suited for you!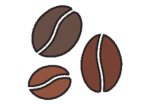 Top 12 San Antonio Coffee Shops
1. Estate Coffee Company
| | |
| --- | --- |
| Location: | 1320 E Houston St a101, San Antonio, TX 78205 |
| Nearby Attractions: | River Walk & Historic Gardens |
| They're Known For: | Customers can watch the roasting process |
Estate Coffee Company is a sleek and trendy spot where you can enjoy an espresso, latte, or cappuccino with friends. This modern cafe is known for its in-house roasted beans that are unique, rich, and flavorful. The shop's owner Brian LaBarbera roasts his beans in view of customers, so you can watch the process while you nibble on tasty bakery items. Bags of Estate Coffee Company beans are on sale, as well as, Alamo Outdoor Company T-shirts.
---
2. Halcyon Southtown
| | |
| --- | --- |
| Location: | 1414 S Alamo St, San Antonio, TX 78210 |
| Nearby Attractions: | San Antonio River & Southtown |
| They're Known For: | Welcoming and peaceful atmosphere for customers to hang out |
Halcyon Southtown is right in the heart of the artsy area in the city. With a relaxed, hip, and welcoming refinement, this coffee shop serves some of the richest brews during the day, but switches to a wine bar at night. Translating to "peaceful", "carefree", "untroubled", and "prosperous", Halcyon encourages customers to stay awhile. Sit and have a conversation with friends, meet someone new, study, or just sit and think. While there, you can also enjoy their breakfast and lunch menu, along with their house blend beans.
---
3. Mildfire Coffee Roasters
| | |
| --- | --- |
| Location: | 15502 Huebner Rd #101, San Antonio, TX 78248 |
| Nearby Attractions: | Phil Hardberger Park & Good for the Soul Music |
| They're Known For: | Ethically sourced beans and signature drinks |
This coffee shop is owned by husband-and-wife team Mark and Tricia Sobhani. They have developed a reputation for ethically sourcing single-origin beans from some of the best coffee growers in the world. Mildfire offers light and medium roasts that are aromatic, flavorful, and roasted on-site. Pick an espresso, latte, cappuccino, or a specialty coffee like the Aztec Mocha or Hot Butter Latte. Sit and sip inside their quaint, retro cafe that is homey yet trendy. With above par service, Mildfire Coffee Roaster's staff is fantastic.
---
4. Philo Coffee
| | |
| --- | --- |
| Location: | 606 W French Pl, San Antonio, TX 78212 |
| Nearby Attractions: | San Pedro Springs Park & San Antonio College |
| They're Known For: | Excellent coffee and meal options are reasonable prices |
Philo Coffee has created a great place to not only get a coffee but a tasty meal, as well. They feature local beans from What's Brewing roaster. You can find all your traditional favorites like espressos, lattes, mocha, and Americanos. The French-syle beans are a favorite in the community, and Philo's baristas are pulling at their best. Aside from coffee, this airy, bright, and cheerful cafe serves breakfast and lunch. Each menu item is freshly made daily and sourced from other local eaters. Want something sweet, Philo Coffee also offers a delicious selection of bakery items.
---
5. Merit Coffee
| | |
| --- | --- |
| Location: | 7338 Louis Pasteur Dr #204, San Antonio, TX 78229 |
| Nearby Attractions: | Oak Hills Golf Course & University Hospital |
| They're Known For: | Self-roasted beans served in a warm and friendly environment |
Merit Coffee is a local roaster that has six coffee shops under its belt. Each cafe features hand-sourced beans from around the globe. You can grab an espresso-based beverage, drip cup, or bag of ground roasted beans to go home with you. Along with their coffee selections, you can pick something tasty from the bakery. They also offer tea, juices, and other drinks. Merit Coffee gives you quality in each cup they serve. They are also invested in the community to provide a friendly and warm environment.
---
6. Barrio Barista
| | |
| --- | --- |
| Location: | 3735 Culebra Rd, San Antonio, TX 78228 |
| Nearby Attractions: | David C. Dickson Stadium & Gilbert Garza Park |
| They're Known For: | One of a kind owner and specialty coffees |
Jose De Hoyos is the proud owner of Barrio Barista. He specializes in serving interesting and unique specialty coffees. Along with brews, there is a fantastic breakfast, lunch, and bakery menu. Opened in 2014, De Hoyos wanted to create a cozy "home away from home" for every customer that walks in his door. With his kind nature, remarkable coffee knowledge, and ready smile, this is a cafe worth the trip to the West Side. The atmosphere at Barrio Barista is rustic charm. De Hoyos stays open from 7 am to 3 pm during the week and 7 am to 6 pm on weekends. In perfect accordance with his community altruism, De Hoyos remains closed on Thursday, so he can continue to volunteer at a local food bank. Stop in to try the Mex Mocha, Horchata Latte, or an equally great house coffee.
---
7. Cafe Martinez
| | |
| --- | --- |
| Location: | 7302 Louis Pasteur Dr #101, San Antonio, TX 78229 |
| Nearby Attractions: | Oak Hills Country Club & Methodist Hospital |
| They're Known For: | Signature drinks in a trendy atmosphere |
Cafe Martinez was established in the 1930s, and they now have locations across the globe. A trendy and popular spot, it's a great place for youngsters, college kids, and young adults to mingle, chat, and discover new beans. They also offer a delicate yet robust assortment of breakfast and lunch fares. Cafe Martinez's real specialty is in their season-changing signature coffees, however. which change with the seasons. Family-owned and operated, What's Brewing beans are the base of their espresso drinks. They also offer a wide range of hot and cold coffee concoctions. You can also buy pastry items, juices, teas, and other little bits.
---
8. Indy Coffee Club
| | |
| --- | --- |
| Location: | 7114 UTSA Boulevard Suite #103, San Antonio, TX 78249 |
| Nearby Attractions: | Fox Park Trail Head & Hill Country Trail Head |
| They're Known For: | Handcrafted lifestyle items and special weekend brews |
Indy Coffee Club has created not only a coffee shop but a full lifestyle brand. They have a natural, earthy, rustic appeal that is trendy and chic as much as it is natural and organic. Exclusively serving Parlor Coffee beans, Indy Coffee Club has become coffee-pulling masters. Texas and their hometown also inspire handmade soaps, oils, and clothing. There are also many other ethically made and produced items to browse. Lunch and breakfast choices are available. Not to mention, their weekend specialty "cereal" coffees. Closeted in a natural, open, friendly shop, you will find coffee plus much more at this cafe.
---
9. Berry to Bean Coffee House
| | |
| --- | --- |
| Location: | 3900 Broadway, San Antonio, TX 78209 |
| Nearby Attractions: | Witte Museum & Brackenridge Park |
| They're Known For: | Healthy ingredient specialty coffees, smoothies, and juices |
Berry to Bean Coffee House is a new face on the block, but they have already found favor with the local population. They're dedicated to providing customers with healthy choices. They use ethical standards to source coffee beans from Kenya and Colombia. With that, they create "infused" specialty brews. Some of their popular coffees include a beet latte, turmeric latte, and Matcha green tea. You can also order traditional espresso drinks, drip coffees, cold brews, and specialty teas. Berry to Bean is popular for its variety of specialty smoothies and juices, too. Top picks include PB&J, Green Oasis, Cool Kale, and 24 Karrot. All their ingredients are locally sourced, as well. With their trendy, open space, you will also find low or no sugar pastries and dishes.
---
10. What's Brewing
| | |
| --- | --- |
| Location: | 138 W Rhapsody Dr, San Antonio, TX 78216 |
| Nearby Attractions: | Harmony Hills Community Park & Walker Ranch Park |
| They're Known For: | Coffee roaster featuring pinball machines |
What's Brewing is a local coffee roasting company? They have been in business for over 40 years and provide local coffee shops with expertly roasted high-quality beans. Family-owned and operated, they have perfected the art of roasting light, single-origin beans. You will also find darkly roasted blends and everything between. Roasted to order, they supply local chains and cafes, restaurants, and businesses across the country. What's Brewing also maintains a coffee shop storefront. Expert-level baristas are ready to assist you with your brew choice. Their shop is also known for their huge number of pinball machines you can play as you wait for and drink your coffee.
---
11. Local Coffee
| | |
| --- | --- |
| Location: | 302 Pearl Pkwy, San Antonio, TX 78215 |
| Nearby Attractions: | Brackenridge Park & San Antonio Museum of Art |
| They're Known For: | Warm atmosphere with specialty "purpose" selections |
Local Coffee is an open space with dark wood counters, dark trims, and mellow lighting. The chic, rustic, and trendy spot tips its hat to traditional Italian cafes. Even while maintaining its San Antonio flare. Established and retained as the "original" Local Coffee, the growing business sold more than a decade ago. The owners kept their first shop. Local promotes friendly conversation, in the community. They partner with coffee roasters Proud Mary and Tag Coffee Co. They deliver a full-bodied and tasty brew to each customer. You will find espresso-based drinks, plus their "purpose" menu with choices. These include Dirty Dreamcicle, Elderberry Healer Tea, and Vanilla Collagen Cold Brew. Their food items are also unique with popular options such as Grass-Fed Yogurt and Sun Butter and Strawberry Jam sandwiches. They even make salted caramel, malted chocolate, and vanilla in-house.
---
12. CommonWealth Coffeehouse & Bakery
| | |
| --- | --- |
| Location: | 118 Davis Ct, San Antonio, TX 78209 |
| Nearby Attractions: | San Antonio Botanical Gardens & Headwaters Sanctuary |
| They're Known For: | At home atmosphere with expert coffee and homegrown ingredients |
CommonWealth Coffeehouse & Bakery is a one-of-a-kind coffee shop with an at-home feeling. Converted from a residential home, breakfast, lunch, and brunch are offered with your coffee selection. They use beans from local roasters Cuvee Coffee. You can experience them as a pour-over, drip cup, espresso, or latte. CommonWealth also grows its ingredients from an onsite garden. All dishes are made fresh, and they source other items from local dairies. With a resident pastry chef, you will also find a variety of muffins, scones, croissants, and other feel-good breakfast picks.
---
The Growing San Antonio Coffee Culture
San Antonio is a mecca of diverse cultures, people, and activities. Within the city limits, you'll find historical sites like the Alamo. There are outdoor activities like the River Walk, Botanical Gardens, Sea World, and Brackenridge Park.
There are activities for all ages and interests within the city. There are museums, music events, and restaurants. You'll also find sporting events, boating, and shopping. Not to mention, more than a dozen yearly festivals that are part of what the city has to offer.
Even so, what keeps residents rooted and visitors coming back is the unique atmosphere of the city. It manages to have all the excitement and allure of the big city while still maintaining the feeling of a small town.
The spirit of friendship in the city has been the perfect backdrop for the growth of coffee shops, too. They make social interaction part of the charm. San Antonio is also culturally diverse, and it's the population that has created a unique and remarkable coffee culture.
Coffee houses and cafes dotted the streets of San Antonio since the early 20th century. It's only been the last decade that's shown marked growth in the coffee culture, though.
The number of cafes and coffee roasters has risen at a rapid pace. The popularity of locally roasted beans and ethically sourced blends also gained momentum.
New coffee creators are eager to make their mark on San Antonio's coffee culture. Be that as it may, shop owners often view coffee as an invitation to social interactions, conversations, and community development.

Conclusion
San Antonio is one of the best cities to visit in Texas especially if you are a coffee lover. Whether you want to wander the parks and museums or hit the music scene and festivals, there is a coffee shop nearby for you. It will give you the fuel you need to squeeze every last ounce of enjoyment out of the city. That being said, navigating to these gems is not always easy in a new city, so we hope our guide has helped you pinpoint the places.
Looking for more coffee shops?
---
Featured Image Credit: Dan Burton, Unsplash