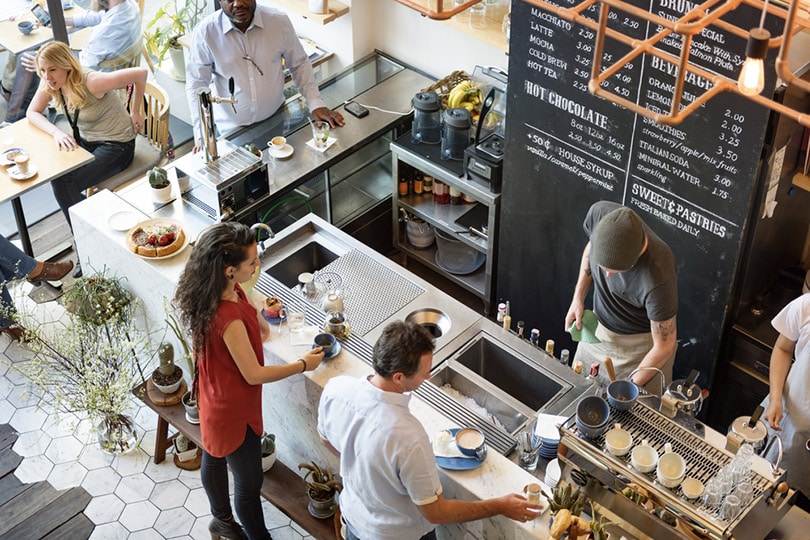 El Paso, Texas may feel like a fast-paced city, but there are always pockets of tranquility where you can step out of the hustle and bustle to unwind. One of the best places to do this is a local coffee shop. Whether you're a coffee enthusiast or someone who simply wants the welcoming atmosphere these types of places offer, we have something for you. Take a look at our picks for the nine best coffee shops in El Paso. You can stop by, have a cup of joe, enjoy great conversation, and let us know which ones are your favorites.

The 8 Best Coffee Shops in El Paso:
1.

Global Coffee
1513 N Zaragoza Rd, El Paso
Are you looking for a great pour-over or perhaps you prefer locally roasted beans and locally sourced ingredients? If so, then Global Coffee is the perfect stop to make on your adventures through El Paso. The coffee drinks served here are top-notch. If you want a place to sit, sip, and enjoy this is your stop.
---
2.

Coffee Box
The Coffee Box is quite unique. This shop is located inside a shipping container which adds a cool vibe to a wonderful coffee experience. The coffee, however, is what will keep you coming back. Their award-winning brew tastes great. Add in the amazing people and you'll want to stop in every chance you get.
---
3.

District Coffee
222 Texas Ave Ste. Suite F, El Paso
When you want an upbeat vibe and a modern look, District Coffee is the place to go. You'll enjoy their amazing coffee beverages while taking in the beautiful surroundings. The freshly brewed java hits the spot and you'll get the full coffee shop experience during your visit.
---
4.

Joe Vinny & Bronson's Bohemian Café
824 N Piedras St, El Paso
Joe Vinny & Bronson's Bohemian Café brings the neighborhood coffee shop feel to all who visit. Using locally roasted beans, each cup of coffee or coffee drink ordered is crafted to perfection. You'll love sitting and talking to locals who keep coming back. Enjoy the tales while you sip your coffee in this relaxing atmosphere.
---
5.

Savage Goods
1201 North Oregon St, El Paso
You may stop in at Savage Goods for a great cup of coffee, but the food will keep you there. Featuring a large menu of coffee and food items, the sky's the limit when it comes to tasty combinations to try. Whether you want an iced coffee to beat the heat or find yourself in the mood for a more traditional sit-down cup of joe, you're covered in this quaint coffee shop.
---
6.

2Ten Coffee Roasters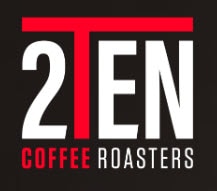 Stopping by 2Ten Coffee Roasters to enjoy a cup of coffee is a great experience for any coffee enthusiast. What's even better is the idea of taking some of their amazing roasts home. If you're looking for a great shop, with amazing beverages, stop by. With your own beans, you can go home and try to recreate some of the faves the shop offers.
---
7.

Bldg6 Coffee Roasters
11385 James Watt B-6, El Paso
Bldg6 Coffee Roasters has a lot to offer the people of El Paso. Using freshly roasted beans, each drink they serve is top-notch. You'll find yourself visiting as often as possible to try everything on the menu. While there try an almond cold brew. You won't be disappointed.
---
8.

Hillside Coffee & Donuts
2260 N Zaragoza Rd. #27, El Paso
Hillside Coffee & Donuts is the perfect place to have a snack, enjoy coffee, and people watch while getting your day started. The amazing coffee is only part of the charm when it comes to this little shop. You'll want to indulge in everything they have to offer and make numerous trips back to grab your favorites again.

In Conclusion
While you may be visiting downtown El Paso for shopping, food, or simply to run a few errands, coffee can always be on the menu thanks to these nine amazing coffee shops. Stop in, order one of your favorite beverages or try a new one. You can find a new shop to visit each time you find yourself downtown.
---
Featured Image Credit: Rawpixel.com, Shutterstock