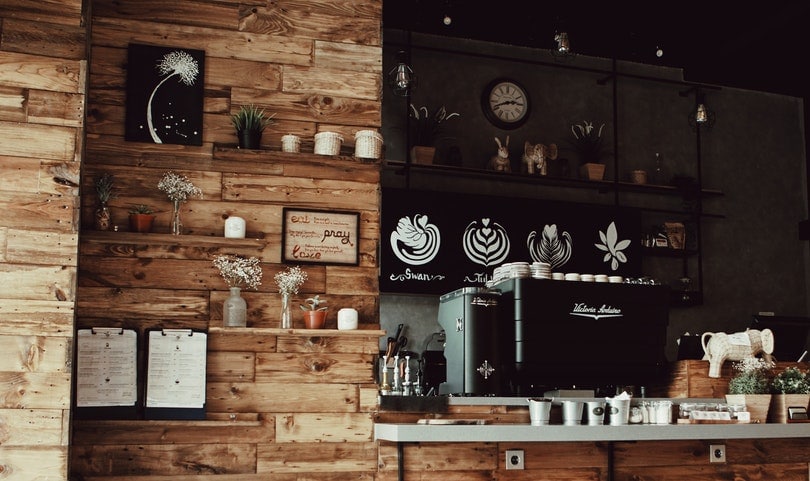 If you love coffee as much as we do, you always want to travel and know where you can get a cup when you need one. Large cities like Pittsburgh have plenty of coffee shops, but it can challenging deciding on which one to try. If you are planning a trip to this magnificent city and want to know the best coffee shops, you've come to the right place. We've done the work to find you the highest-rated places, so you can make an educated decision about where you want to stop.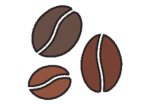 Pittsburgh's 10 Best Coffee Shops
1. Espresso A Mano
3623 Butler St., Pittsburgh, PA 15201
Yelp score: 4.5 with 353 reviews
Espresso A Mano is a highly rated coffee shop that's open 7 days a week, so you can always get a great cup of coffee. Since 2009, its attention has been on customer service and fine beverages provided in a relaxing environment.
---
2. Geppetto Café
4121 Butler St., Pittsburgh, PA 15201
Yelp score: 4.5 with 321 reviews
Geppetto Café is a highly rated coffee shop that provides patrons with great-tasting coffee and espresso, along with crepes, French toast, paninis, and more. Visitors describe the area as relaxing and charming, and it has been a great place to stop since it was first established in 2016.
---
3. Butterwood Bake Consortium
5222 Butler St., Pittsburgh, PA 15201
Yelp score: 4.5 with 229 reviews
The Butterworth Bake Consortium has plenty of fantastic pastries and other treats, and it also has some of the best coffee that you will ever try. You can also purchase your wedding cake here. It has home delivery now, so you can avoid the crowds. All ingredients are organic and locally sourced.
---
4. Commonplace Coffee
5827 Forbes Ave., Pittsburgh, PA 15217
Yelp score: 4.5 with 207 reviews
Commonplace Coffee is a highly rated coffee shop from Pittsburgh that has great-tasting coffee. It also provides customers with several other products, including bags of coffee to brew at home, kettles, carry bags, and even unique Latte candles. It's been going strong since 2003, and it's expanding to several locations.
---
5. Redhawk Coffee
120 Meyran Ave., Pittsburgh, PA 15213
Yelp score: 4.5 with 170 reviews
Redhawk Coffee is a newer company that started in 2017 and is currently expanding into several locations. Two young parents got into the roasting business to provide a better future for their children. You can try out their delicious fresh roasted coffee in their bustling café any day of the week.
---
6. De Fer Coffee and Tea
2002 Smallman St., Pittsburgh, PA 15222
Yelp score: 4.5 with 159 reviews
The mission of De Fer Coffee and Tea is to bring more high-quality coffee and tea to more people and to make the world a better place while doing it. You can purchase its fresh-brewed coffee in light, medium, and medium-dark roasts, and each package tells you where the beans came from for that variety. It also has many different teas, turmeric, and chai spices.
---
7. Adda Coffee and Tea House
200 South Highland Ave., Pittsburgh, PA 15206
Yelp score: 4.5 with 141 reviews
Adda Coffee and Tea House started in 2015 and got its name from the Bengali word, "adda," which means indulging in friendly conversation with a group of people and also refers to a place to have that conversation. It has plenty of outdoor seating and offers to-go ordering.
---
8. Friendship Perk and View
300 S Pacific Ave., Pittsburgh, PA 15224
Yelp score: 4.5 with 114 reviews
The Friendship Perk and View is rapidly becoming one of Pittsburgh's more popular coffee shops. It has a large menu of great-tasting coffee, cappuccino, latte, teas, and more. If you are hungry, it has sandwiches, subs, and wraps to provide you with a fantastic lunch.
---
9. Uptown Coffee
723 Washington Rd., Pittsburgh, PA 15228
Yelp score: 4.5 with 105 reviews
Uptown Coffee is a popular coffee shop in Pittsburgh that offers a full selection along with its great-tasting coffee. Visit this café for cakes, brownies, pies, cheesecakes, and more, along with cappuccino, espresso, and many other coffee drinks. It's open late every day of the week, so you will never need to be without your coffee.
---
10. Fortuitea Café and bakery

1445 Washington Rd., The Shoppes At Quail Acres, Washington, PA 15301
Yelp score: 4.5 with 102 reviews
The Fortuitea Café has a large menu and plenty of great coffee. Its selection includes more than 100 kinds of loose tea and coffee, gluten-free foods, gift baskets, and more. It even has several Impossible burgers, all made without animal products.

Summary
There are plenty of fantastic coffee shops in Pittsburgh, and new ones are popping up daily. All the shops on this list have plenty of good reviews, so you can feel confident about going to them. Each has fantastic coffee, and many also offer a full menu of lunch and dinner items and desserts. The Espresso A Mano and the Geppetto Café are great places to get started if you are new to the city and want to get the best that the area has to offer.
---
Featured Image Credit: Afta Putta Gunawan, Pexels