No matter how much you love making a great cup of coffee at home, visiting local coffee shops is a must for any coffee lover. You can taste test different coffee beverages and even find new drinks that may quickly become favorites. If you're looking for the best coffee shop in Irving, Texas look no further. This list is a great place to start when a cup of joe is all you need.

The 7 Best Coffee Shops in Irving, Texas:
1. Cuppa Espresso Bar
2435 Kinwest Parkway, Irving, Texas 75063
Cuppa Espresso Bar may be attached to a local Irving church, but everyone is welcome to come in and enjoy their amazing coffee beverages. You can sit and enjoy a beautiful view of the water while enjoying drinks whipped up by friendly and well-trained baristas. Cuppa Espresso Bar is definitely a great place to visit while enjoying a relaxing day in the city.
---
2. Pax & Beneficia Coffee – Las Colinas
5244 N O'Connor Blvd. #150, Irving, Texas 75039
At Pax & Beneficia Coffee you can expect a packed house, great service, and nice people to talk with. This coffee shop has everything you're looking for from great drinks to amazing food. Whether you're in the mood for a quick coffee to keep you going or need an entire meal on your lunch break, this beautiful shop has you covered.
---
3. United Indian Café
3311 Regent Blvd. Suite #121, Irving, Texas 75603
If you're a fan of Indian food and amazing lattes, you should swing in and enjoy the United Indian Café. The amazing food is what brings most people by for a visit, but once you taste one of their amazing lattes, you'll be hooked. If you're looking for a shop with everything, this could be your new favorite destination.
---
4. La Crème Coffee & Tea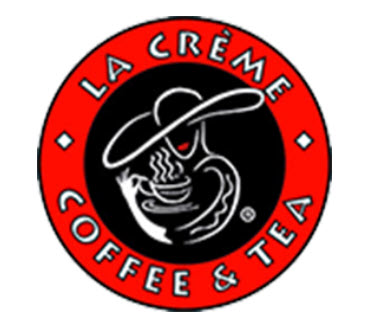 3225 Premier Drive #100, Irving, Texas 75063
La Crème Coffee & Tea offers the people of Irving, or those visiting the area, a great taste of coffee and a little tea if that's what you prefer. With a large menu of great drinks and food, this coffee shop is everything you want in a favorite spot. Great people, great flavors, and even bags of coffee to take home.
---
5. Joe's Coffee Shop
435 West Irving Blvd. Irving, Texas 75060
Known by most locals in Irving, Joe's Coffee Shop offers a little of everything. They have a food menu, alongside their amazing coffee beverages. If you're looking for a real taste of Irving, and the people there, Joe's is the place you want to go spend some time.
---
6. Corner Bakery Café
118 East John Carpenter Fwy Ste 100, Irving, Texas 75062
The Corner Bakery Café helps cut the craving for sandwiches, salads, and especially coffee. You can stop in for a bite to eat and enjoy a nice coffee or coffee beverage afterward. If coffee is your only goal, that's no issue. You can take a seat and enjoy a cup of your favorite while engaging in fun conversation.
---
7. Café Madina
1820 Valley View Lane Ste 130, Irving, Texas 75061
If you're in the mood for a great cup of coffee with a little something extra on the side, Café Madina may be the perfect place for you. This café offers affordably priced coffees and other drinks while also offering a select menu of sandwiches and other snacks for when you're hungry.

Final Thoughts
Are you heading to the Lone Star State? With this list of amazing coffee shops in Irving, Texas, you'll find a great place to call your own. If you want to enjoy great tastes and great people, stop by each shop to say hello and check out the menu. Before you know it, you'll find the right coffee shop in Irving for your coffee drinking needs.
Looking for more coffee shops?
---
Featured Image Credit: Monkey Business Images, Shutterstock