Boston is a diverse city thriving with innovation, energy, and vitality. Its reputation for education, music, sports, and culture is well-deserved. Fast paced and buzzing with life, the city gives you a sense of well-being hard to find anywhere else.
As Mark Twain once said, "In New York, they ask, 'How much money does he have?' In Philadelphia, they ask, 'Who were his parents?' In Boston, they ask, 'How much does he know?'
With all its vibrancy, Boston still has the spirit of a small town thanks to the neighborhoods that make up the city. It's within those neighborhoods that baked beans have been traded for roasted beans.
This is where we found ten of the best coffee shops the city has to offer. From Boston proper to the North End, we've shared all the info you'll need to visit the best coffee destinations in the city.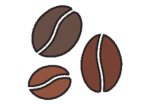 The 10 Best Coffee Shops in Boston:
1. The Square Root – Roslindale
Corinth St, Boston, MA 02131
The Vibe
Located in the trendy, quaint, and up-and-coming neighborhood of Roslindale Village, The Square Root has become a local favorite for its atmosphere, live music, and coffee. It has an industrial, modern charm that is both inviting and comfortable.
Patrons are welcome to open their laptops, sit and chat, or grab a latte to go before catching the Rozzi train into downtown Boston. At night, the cafe offers live entertainment where you can enjoy their signature coffee or grab a glass of wine or signature beer.
As one of the only co-work locations around, The Square root has become a popular destination for residents.
The Menu
The Square Root offers both breakfast and lunch options that are easy to eat while working or on the go. They also carry an array of pastries and desserts that are too good to refuse. What stands out is their signature coffee and tea beverages.
Whether you like drip coffee or espresso-based brinks, there is something for you. Popular choices include Espresso Con Panna, Mocha, Long Fog Tea, and Cafe Au Lait. Another popular favorite is a Darkside. Made of City Soda root beer with shots of espresso, it's a great beverage for a Spring day.
---
2. J.P. Licks – Jamaica Plain
659 Centre St, Boston, MA 02130
The Vibe
J.P. Licks has been a long-time resident of Jamaica Plain. Opening its doors in 1981, they have long been known for their homemade and unique ice cream flavors. Then, in 1999, owner Vincent Petyrk decided to up his coffee game by roasting their beans in-house.
Located in the heart of J. P. and surrounded by trendy thrift stores, cute antique shops, and great restaurants, this location is now one of 17 in the city. Still, the original location is well known as part of the neighborhood community. The bright, friendly atmosphere is welcoming and fun for all ages.
The Menu
Besides their ice cream, J. P. Licks also makes frozen yogurt in some delicious flavors. You can also find cakes, pies, and some treats. At their coffee bar, you will find all your favorite espresso-based beverages.
Their in-shop roasted beans are a medium roast that pairs well with mocha, latte, or cappuccino. They also over signature iced coffee and nitro cold brew. Their mint-mocha is a particular favorite of local customers and visitors alike.
---
3. P. S. Gourmet Coffee – Southie
106 Dorchester St, Boston, MA 02127
The Vibe
P.S. Gourmet Coffee is another long-time resident of Boston. Originally called Perkin's Square Deli, the owners decided to concentrate on coffee in 2004. Located in the heart of Southie, P. S. Gourmet Coffee has now situated itself as an old-school coffee shop that makes the area's best coffee blends.
As a smaller cafe, P. S. is centered right in the center of the business district in Southie. The friendly and knowledgeable staff are on point with customer service. Come in, sit down, or take something to go. The simple atmosphere is comfortable, welcoming, and like any neighborhood hang-out-friendly.
The Menu
The traditional fare at this cafe includes a selection of breakfast options, as well as baked goods. Where they shine is the coffee, though. They have devised a blend that gives you the taste of a mocha without using any syrups or other added ingredients.
There are more than two dozen mocha flavors to choose from many of which are designed after your favorite candy bars. You will also find espresso-based drinks, drip coffee, tea, Rickeys, and iced coffee.
---
4. Charlestown Tea & Treats – Charlestown
1 Monument Ave, Boston, MA 02129
The Vibe
Right across from the Charlestown Monument you'll find Charlestown Tea & Treats. This super cute location is chic, trendy, and a favorite of the locals in the area. They offer a full breakfast and lunch menu, not to mention, their coffee and tea selections.
Also known for their exceptional customer service, each cup of coffee and bagel is served with a friendly smile. There is plenty of comfortable seating inside along with an open-air patio outside for the warmer weather months. Customers are welcome to stay and eat or carry out.
The Menu
The menu at this cafe covers everything you'll ever want for breakfast, lunch, and an afternoon snack. Their breakfast burritos are a particular favorite of local residents on their way to work. The smoked salmon sandwich is another mouth-watering option.
The coffee and tea offerings are also fantastic. You can find all of your traditional favorites like espresso, latte, and Americano that are all made with Snowy Owl dark roast beans. Other options include drip coffee, cold brew coffee, various teas, and a selection of juices and sodas. A few popular items on the beverage menu include their maple mocha latte, red-eye drip coffee, and dirty chai.
---
5. Cafe Vittoria – North End
290-296 Hanover St, Boston, MA 02113
The Vibe
Cafe Vittoria is an experience. Situated in the middle of the North End in Boston only a minute's walk from historical sites like Paul Revere's house, this antique coffee shop is a popular spot for both locals and visitors to the city.
The first traditional Italian cafe in the city, Cafe Vittoria brings you an authentic Italian coffee experience for the refined atmosphere to the Italian menu. You can stop by for one of their specialty coffees in the afternoon and stop back by in the evening for a traditional cocktail. They also offer delectable pastries, cookies, and desserts.
The Menu
Keeping as close to a traditional Italian cafe as possible, you'll each espresso-based drink is made to perfection. Where they stand out is in their signature coffees and cocktails, and you often can't tell the two. They have broken their coffee into a specialty menu, and a signature cocktail coffee menu.
A couple of favorites among their specialty coffees are the Espresso Affogato which is an espresso topped with a scoop of vanilla ice cream, and their caffe mocha made with espresso and hot chocolate. Favorites on the cocktail end include their namesake that is made with coffee, Kahlua, brandy, and tiramisu liqueur. During the holiday season, you can try a Sleigh Ride made with hot cocoa, Godiva Chocolate & Baileys. You can add a shot of espresso to it, too.
---
6. Recreo Coffee & Roasterie – West Roxbury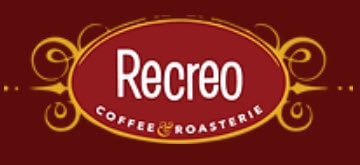 1876 Centre St, West Roxbury, MA 02132
The Vibe
Recreo Coffee & Roasterie is a family-owned farm-to-cup company that has made its home in Boston's West Roxbury. Souring coffee exclusively from their farm in Nicaragua, they are not only a coffee shop but a coffee subscription service where you can have their freshly roasted beans delivered to your door.
Concentrating on social and environmental responsibility, Recreo has become a popular part of the Boston community, and West Roxbury in particular. The light and friendly atmosphere of the cafe has a rustic vibe that is very inviting. Each customer, whether regular or brand new, is welcomed by a warm hello each time they step through the door.
The Menu
While at the shop you will find all the popular coffee drinks with a few treats to go along with it. What is most noticeable, however, is their bagged coffee. They grow, roast, and sell single-origin beans from their farm. The beans are made sustainably and responsibly.
You have the option to choose from a mild, medium, and bold roast. The owners have also had great success with several series of blends that have become the go-to coffee for their loyal patrons. Some of the best are the La Finca Microlot, Don Carlos Microlot, the Honey Hybrid, and the SWP decaf. In addition to that, their Estate Premium is always in great demand.
---
7. Gypsy Place Coffee & Juice Bar – Cambridge
90 Hampshire St, Cambridge, MA 02139
The Vibe
If you are visiting the Boston area, one of the more unique coffee experiences can be had in Cambridge. This is where Gypsy Place Coffee & Juice Bar is serving coffee and food with the soul of the gypsy. This hip and trendy spot give you a colorful yet natural feeling from the stained-glass light fixtures to the wide windows and greenery.
There is plenty of space to sit and relax while you sip on one of their specialty coffees of fresh to-made juices or smoothies. Not far from the Museum of Fine Arts and Fenway Park, you are just outside the hub of downtown Boston activity. You will find their vegetarian menu is all organic.
The Menu
Gypsy Place carries a selection of coffee, juice, and small lunch options. All their ingredients are natural and meant to coincide with vegetarian and pescatarian options. Their juices and smoothies are made onsight to order. Each smoothie is named after a gemstone that empowers the mind and body. The flavors all contain Detoxification, rejuvenation, energizers, replenisher, and antioxidants.
Their coffee menu is made up of single-origin beans and special blends from local farms in Colombia and Ethiopia. They are roasted to perfection and prepared in any traditional style you prefer. You can also grab some Gypsy merchandise. They carry t-shirts, water bottles, and tote bags that sport their one-of-a-kind logo.
---
8. Flat Black Coffee – Dorchester

1170 Washington St, Dorchester Center, MA 02124
The Vibe
Flat Black Coffee is the largest independent coffee roaster in Boston with its original shop located in downtown Dorchester. They source single-origin beans and are committed to both sustainability and ethical business practices. The small shop is recognized for its yellow and red colors, plus its old-school appeal.
While the cafe itself might have the appearance of traditional cafes, this is a hip and trendy spot that offers coffee, pastries, and baked goods. They also pride themselves on being a proud member of the Boston/Dorchester community. They host "conversation" nights where like-minded coffee enthusiasts can get together and talk about coffee in the modern world.
The Menu
The cafe's menu is limited to espresso-based drinks, plus local pastries, and other treats. What is the pull is their bagged coffee, which they sell onsite and wholesale to neighboring restaurants and businesses. They source single-origin beans from Africa, Central/Latin America, and the Pacific Rim.
They offer a wide range of coffees to choose from including several decaffeinated options. Some favorites include Columbian Excelso, Espresso Boomerang, and Guatemalan Punda Natural. You'll also find a variety of teas including green tea, Oolong tea, herbal tea, and Darjeeling tea.
---
9. Espresso Love – Faneuil Hall
33 Broad St, Boston, MA 02109
The Vibe
Located in Faneuil Hall and only a few minutes' walk from the New England Aquarium, Espresso Love is a stylish, fun, and different coffee shop. They are the sister cafe of the original (and much loved) Martha's Vineyard location on Cape Cod. All about eating and drinking what you love, they coffee breakfast, and lunch along with their cafe specials and beverages.
Right in the heart of the tourist area of Boston, there is a lot to do and see right outside Espresso Love's doors. They offer comfortable seating, a bright and friendly atmosphere, and knowledgeable staff so your stop-in for something tasty is well worth it.
The Menu
Espresso love offers a fantastic breakfast selection plus smaller fares such as bagels. You can also order a sandwich for lunch or one of their famous bowls like the Green Goodies, State Street Bowl, and Sweet Potato Buddha Bowl.
For coffee, they offer both drip coffee and espresso drinks. Their specialty coffee is the popular favorite, however. You can order a Spanish latte, Matcha latte, or Americano. There are also several iced varieties available such as Thai Iced Coffee, cold brew, nitro brew, and Iced Chai Latte. If you feel like something sweeter, try their smoothies that are made to order.
---
10. Trident Booksellers & Café – Newbury Street
338 Newbury St, Boston, MA 02115
The Vibe
If you are heading to do some shopping while in downtown Boston. Newbury Street is the place to go. This is where you'll find Trident Booksellers & Cafe. This unique coffee shop is the go-to spot for anyone who enjoys a book with their espresso. A bookstore and cafe in one, you can get lunch, a latte, and the new bestseller ll in one spot.
Like any other self-respected coffee and book spot, customers are encouraged to sit and sip while starting their new novel. They offer a wide menu of tasty treats, hot beverages, and lunch options. They also have many family-friendly events during the evening. Come and answer questions on Trivia night, or here an author speaks on various topics.
The Menu
The menu at Trident Booksellers & Cafe is as varied as the books they sell. Their recipes are made fresh daily in-house with the freshest ingredients. Daily options include muffins, crepes, and homemade soups. You can also order an entree including the pasta de jour. Don't forget the burgers, tacos, and huge breakfast menu.
When it comes to coffee, there is also a sizable menu to choose from. Pick from drip coffee, espresso-based beverages, tea, smoothies, iced tea, and fresh juice. Like many coffee shops on our list, it's the specialty coffee that is the wow factor. Their unique recipes include Vermont Maple Latte, Nana's Oatmeal Latte, and Anna's Snickerdoodle latte. The most popular option is the Chocolatino which is an espresso with steamed chocolate milk topped with whipped cream, cocoa, and chocolate syrup.

Coffee Culture in Boston
The coffee culture in Boston can be traced back to the Boston Tea Party in 1773. Rebelling against Great Briton, Bostonians threw more than 300 chests of tea into Boston Harbor in their anger over being taxed without representation in Parliament.
Many coffee historians believe the lack of tea during this time is what lead to the popularity of coffee in the US colonies, and subsequently, in the whole country.
Meanwhile, the first Dunkin' Donuts shop opened in 1948 in Quincy, Massachusetts, a small town right outside the city. That location is still in operation today.
Today, there are more than 60 Dunkin' locations within the city. Starbucks rivals that number with more than 50; Plus, the various other chains like HoneyDew and Mary Lou's.
When you look beyond the chains, though, you'll see a growing coffee culture made up of independent shops, roasters, and cafes. Each one has an individual personality ranging from hip, trendy, historical, comfortable, retro, and most importantly, delicious.

Boston Coffee: Final Thoughts
There are so many unique and innovative coffee shops within the city of Boston, it can be hard to choose which one you want to try. We hope this article has provided you with an idea of which one you want to hit first, at least. With so much to see and do, it's possible to hit them all before you leave, too.
---
Featured Image Credit: Dmitry Zvolskiy, Pixabay