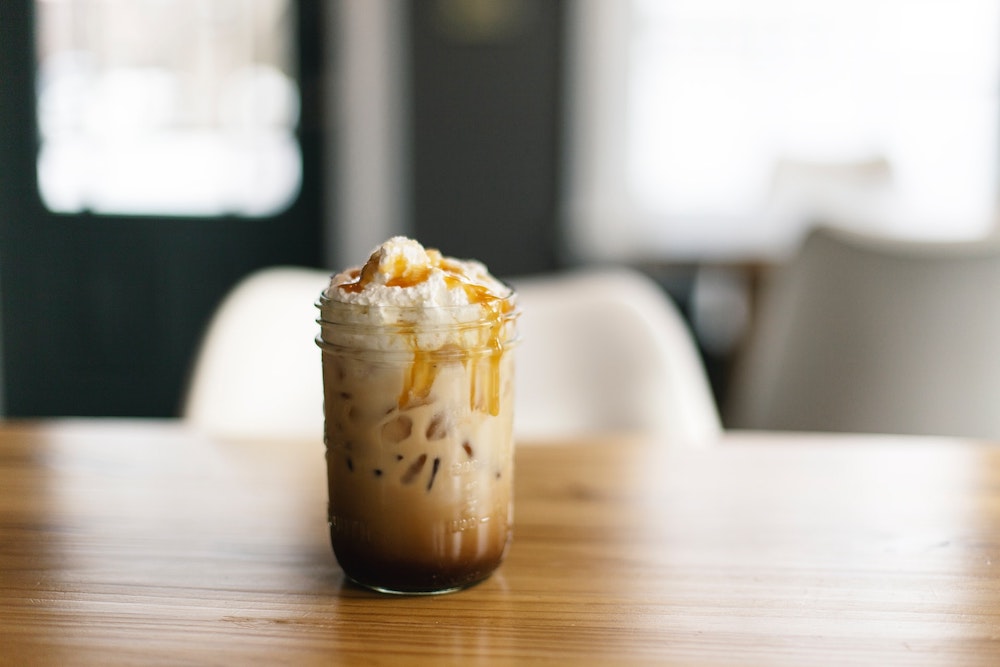 Caramel and coffee are one of those classic flavor combinations that's almost impossible to beat. But you don't have to go to your neighborhood Starbucks to enjoy a refreshing iced caramel latte!
Keep reading to find our simple iced caramel latte recipe, complete with easy steps, pictures, and tips on customizing your drink. We know you'll enjoy this tasty treat — and the brewing process, too!

How to Make an Iced Caramel Latte:
1. Pull two shots of espresso.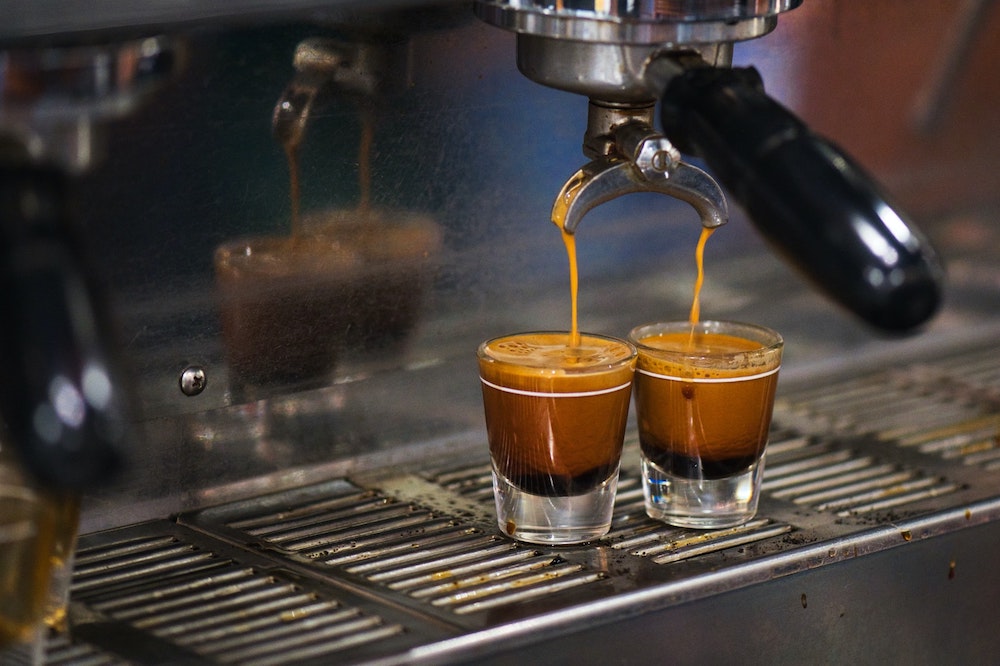 Grind your coffee beans and pull two shots of espresso. Let the espresso cool.
NOTE: Don't have an espresso machine? No problem! Scroll down to find easy substitutes.
---
2. Fill a glass with ice.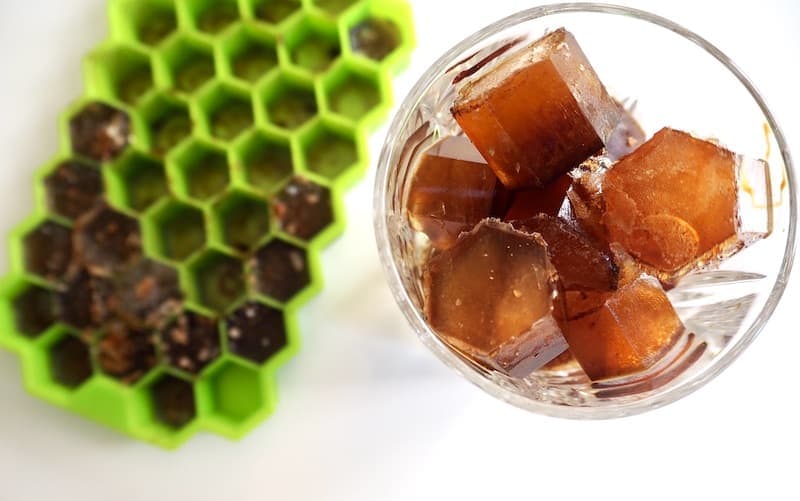 Pour ice into a tall glass. To make sure your drink stays cold, you'll want to fill it to the top. You can also use homemade coffee ice cubes (see our recipe here) to make a stronger drink!
---
3. Add the espresso, milk, and caramel.
Pour in the cold espresso and milk. Then add the caramel syrup (2 tablespoons, or to taste) and stir well.
---
4. Top with whipped cream (optional).
This step is optional, but if you want a truly decadent iced caramel latte, you may want to add a layer of whipped cream. Drizzle on some more caramel syrup and enjoy your sweet, refreshing coffee drink!

Iced Caramel Latte Variations
Want to alter this recipe? Easy! Here are some suggestions:
Swap the Espresso for Coffee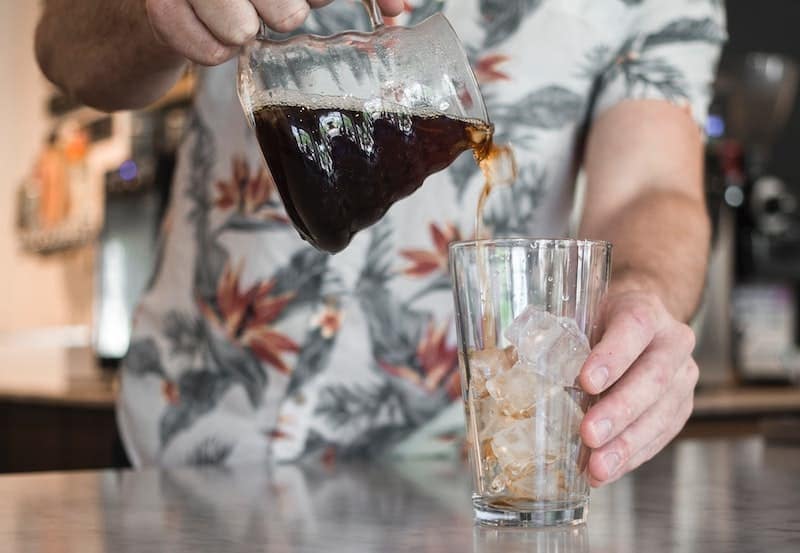 If you don't have an espresso maker or aren't a fan of that bold espresso flavor, you have options! You can substitute ½ cup of strong coffee, made using any preferred brewing method. You can also use a stovetop espresso maker (Moka pot) or try making espresso using a Keurig, French press, or drip machine.
Make Caramel Syrup at Home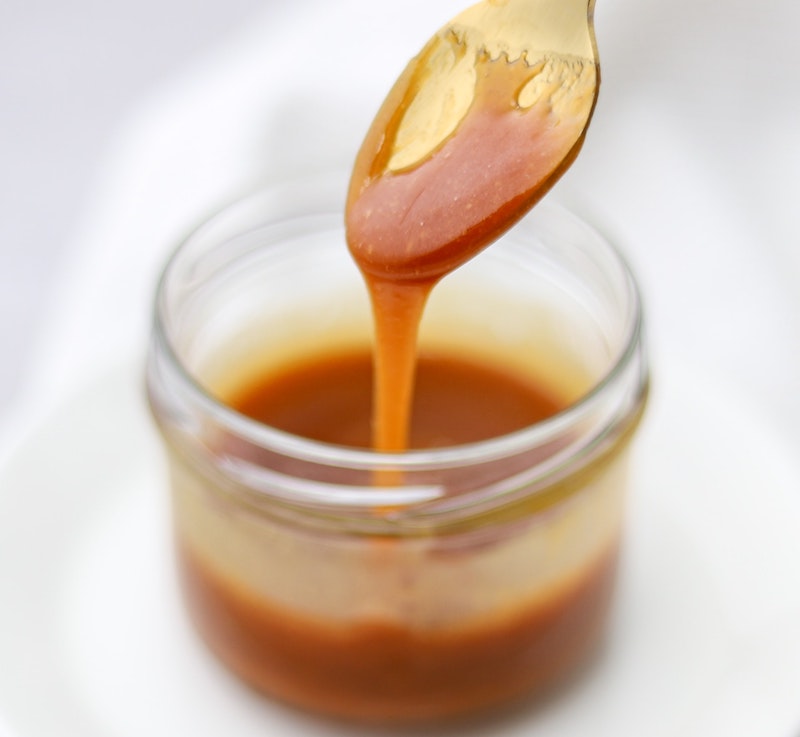 Want to go a little more gourmet? Try whipping up a homemade caramel syrup! It only takes a few basic ingredients and less than half an hour. Read our full guide to making homemade coffee syrups.
Add Salt or Chocolate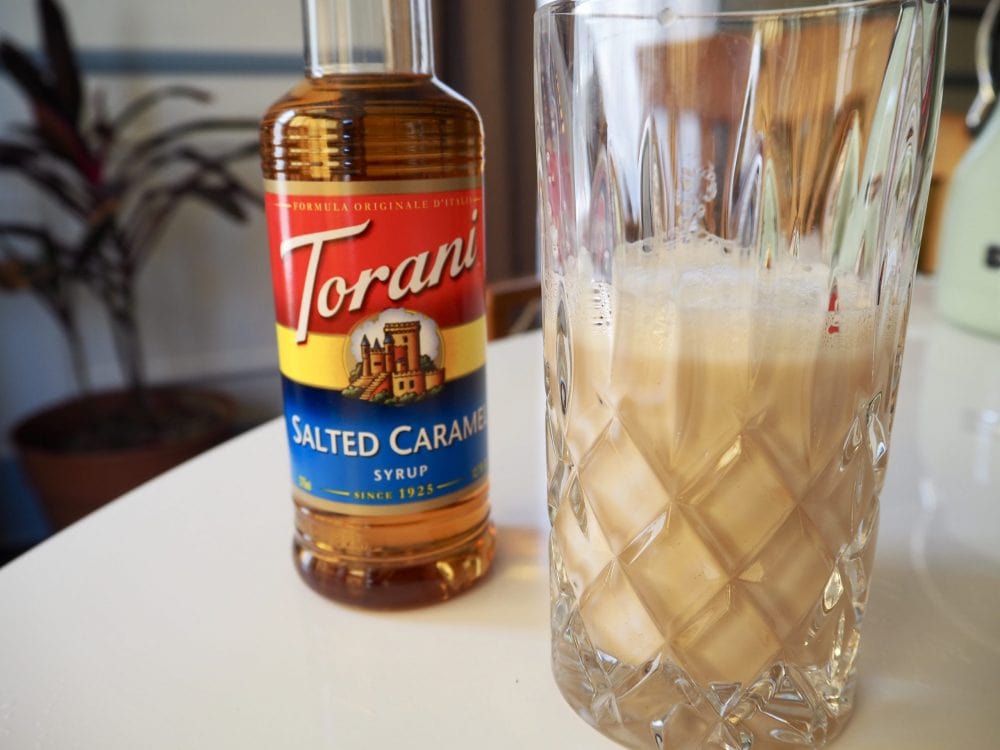 Why not push the flavors a little further? Salted caramel is a delicious option — just sprinkle large crystals of salt into the drink or buy salted caramel syrup. Or you can turn your drink into an iced caramel mocha by adding chocolate syrup! It may sound extravagant, but this is a treat, after all.
Use a Different Kind of Milk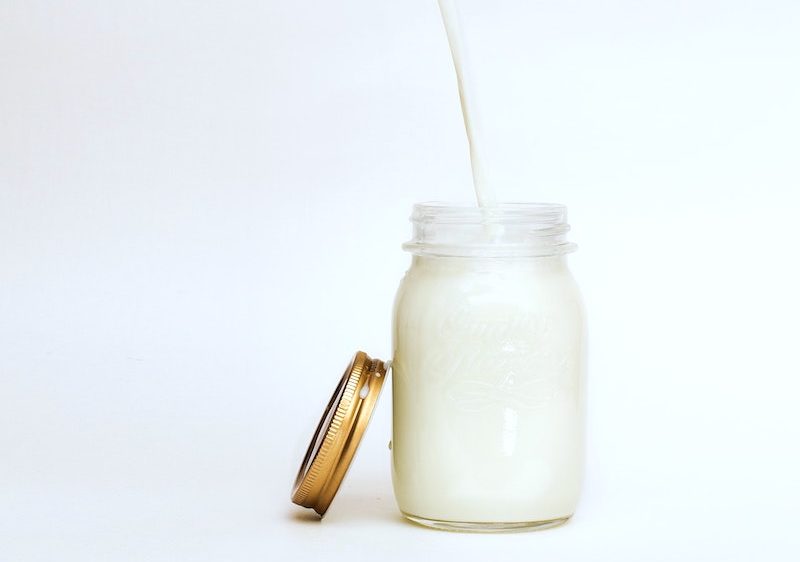 Not a fan of whole milk? Feel free to use skim, one, or two percent milk. Or drop the dairy altogether and try alternatives like coconut milk or almond milk.

Conclusion
We hope you enjoyed this easy iced caramel latte recipe! The secret behind many of these gourmet coffee drinks is that they're easy to make at home — and much more affordable. All you need for this impressive treat is espresso, milk, and caramel syrup. What could be simpler?
Looking for more coffee recipes?