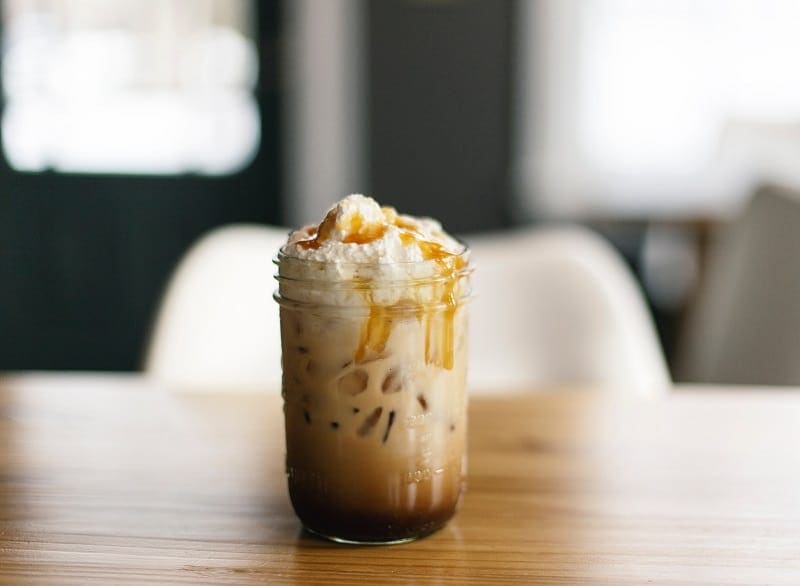 The Caramel Macchiato is a classic coffee house drink, famed for the caramel and vanilla flavors combined with espresso. While coffee shops and chains are tasty and convenient, they're so expensive compared to making coffee at home. With a few ingredients from your local grocery store and your Keurig, you can make a flavorful macchiato drink without the trip to Starbucks: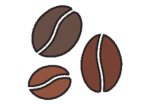 Keurig Caramel Macchiato Recipe: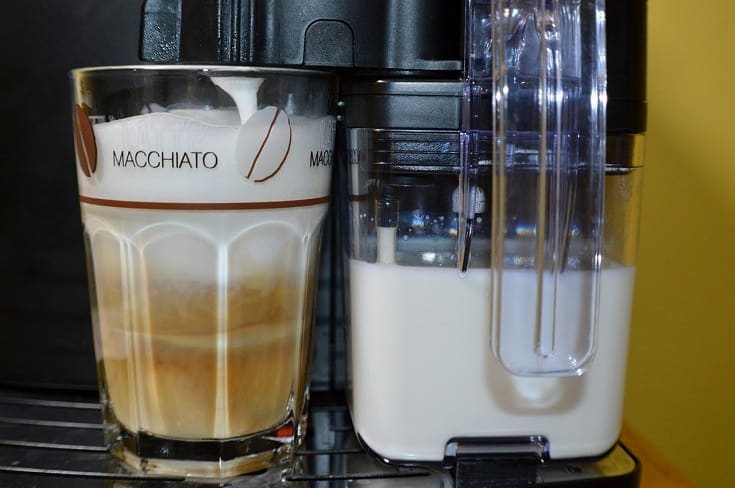 1. Pour vanilla syrup into a glass.
Line mason jar or glass with 1-2 teaspoons of vanilla syrup.
2. Brew a cup of dark roast Keurig coffee.
Place the dark roast K-Cup into the Keurig and choose the smallest size brew or medium if you don't want a strong coffee body. If your Keurig has the setting, choose the strong brew option for an even stronger taste.
3. Add a little bit of coffee to the vanilla glass.
Add ⅓ of the hot coffee into the mason jar and swirl to help blend the vanilla syrup. Save the rest of the coffee in the mug and set it aside to cool down a bit.
4. Add ice, milk, and coffee.
Once the coffee has cooled down a bit, fill ⅓ of the mason jar with ice. Then add cold milk and the rest of the coffee in that order.
5. Garnish and enjoy!
Top with 1-3 teaspoons of caramel sauce and whipped cream. Add a straw and enjoy!

Variations
Use a Reusable Pod
For a more authentic, espresso-like taste, grab a bag of dark roast coffee and your reusable k-cup coffee pod. Pack the reusable pod with the dark roast coffee, preferably ground fresh at home. A dark roast coffee gives the macchiato more body than with medium roast, which will give it a coffee shop-like flavor.
Try Different Types of Milk
If you have allergies or want a different flavor element to your drink, try using different types of milk. Skim milk, almond milk, coconut milk, and oat milk are available at most grocery stores. Each different milk has its own unique taste, which will change the flavor of your macchiato. For example, soy milk is a great option if you're looking for a sweet taste, while almond milk will help balance out the coffee taste.
Use a Flavored K-Cup
If you enjoy the caramel part of the macchiato the most, try a caramel K-cup when you make the macchiato. You can also use a vanilla flavored K-Cup if you prefer a more forward vanilla note.
Make your Own Caramel Sauce and Vanilla Syrup
For a brighter and more authentic taste, try making the caramel sauce and vanilla syrup at home. You can make big batches of caramel and vanilla, so you'll have it ready whenever you're craving a coffee house drink, saving you time and money.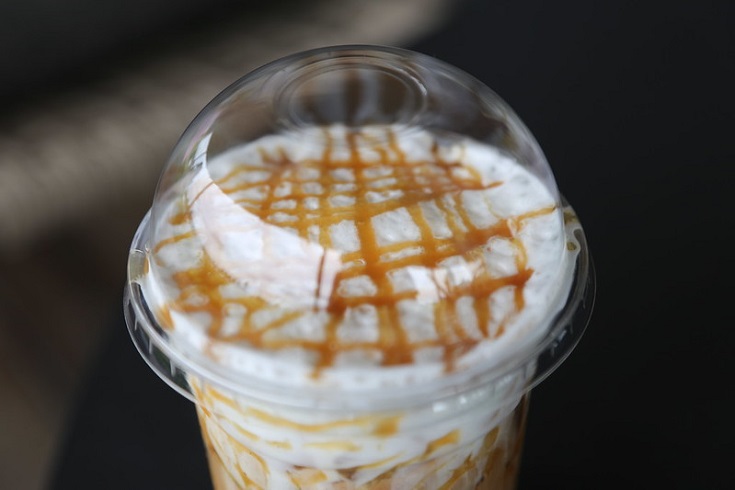 Make your Own Whipped Cream
Whipped cream is surprisingly easy to make and tastes better than the canned ones at the store. With a few ingredients and a metal hand whisk, you'll have fresh whipped cream for your macchiato.
Ingredients
⅓ cup heavy whipping cream
1 teaspoon sugar
¼ teaspoon vanilla extract
Equipment
Metal mixing bowl chilled
Metal whisk or electric hand-mixer
Steps
Add cream, sugar, and vanilla to the chilled metal bowl.
Use a metal whisk or electric hand-mixer (set on the lowest setting) and whip for a minute, or until stiff peaks form, but don't overmix.

Conclusion
Making coffee shop drinks at home sounds impossible without the fancy brew stations and dozens of syrups, but it's surprisingly easier than it seems. There are a variety of flavored syrups you can buy or make, giving you the same variety as the big coffee chains. Using your Keurig and some dark roast K-Cups, you can have a tasty drink within a few minutes. Instead of driving to a coffee shop and overpaying for a fancy drink, you can make an Iced Caramel Macchiato right at home.
RELATED COFFEE RECIPES:
---
Featured Image: Pixabay