Java chip frappuccinos are some of the most delicious drinks you can get at Starbucks. But sometimes you don't have the time or the budget to head to the coffee shop. Do you have to forgo your favorite coffee drink?
Great news: you can easily whip up a java chip frappuccino at home! Saving money doesn't have to mean missing out on flavor, and this recipe will prove it to you. Keep reading to learn how to make perfect java chip frappuccinos: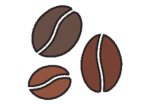 What's a Java Chip Frappuccino?
A java chip frappuccino combines coffee, milk, and chocolate chips to form a creamy, caffeinated treat. The chocolate chips lend it an interesting texture, and the coffee blends perfectly with milk and chocolate syrup. Be warned: this drink is more of a milkshake than a smoothie! But scroll down to find our tips on cutting some of those calories, making an even more decadent drink, or even turning this frappuccino into a kid-friendly treat.
---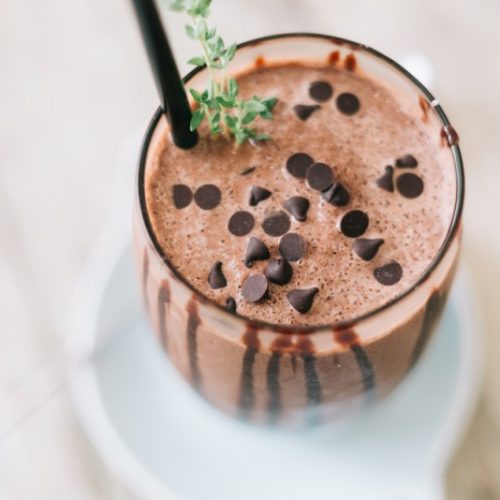 Easy Java Chip Frappuccino Recipe (Starbucks Copy-Cat)
Once you try this java chip frappuccino recipe, you probably won't want to go back to the original! Blend coffee, milk, and chocolate to make a creamy, not-too-sweet dessert.
Ingredients
½

cup

brewed coffee

or 2 espresso shots

½

cup

milk

any kind

1

cup

ice cubes

¼

cup

chocolate chips

2

tablespoons

chocolate syrup

Whipped cream and chocolate sprinkles

optional
Instructions
Brew your coffee and let it cool. Put it in the freezer for 10 minutes to cool it faster.

Pour the coffee, milk, ice cubes, chocolate chips, and chocolate syrup into a high-speed blender. Press the pulse button a few times to get the blending started, then blend on high speed for 20 to 30 seconds.

Try your frappuccino and see what you think! Depending on your blender, you may need to stir and continue blending. Blend until the ice there aren't any ice chunks left.

Pour a little chocolate syrup down the sides of your tall glass. Then pour the frappuccino into the glass.

Top with whipped cream and sprinkles for an extra decadent treat!
Nutrition

Homemade Java Chip Frappuccino Variations
The above recipe will produce a delicious chocolate and coffee frappuccino. But you can always alter it to better suit your diet or your taste buds! Here are a few simple suggestions to get you started:
Want to make it a little healthier?
Frappuccinos aren't exactly health foods, but you can make them a little healthier if you'd like. Try substituting a lower-calorie variety of milk like almond milk or skim milk. Cut back on the chocolate syrup or replace it with cocoa powder for a less sweet but still chocolatey drink. Or use lightly sweetened dark chocolate squares for a gourmet version! And you can never go wrong with fresh strawberries or raspberries on top of a chocolate drink.
…Or a little less healthy?
If you're really looking to treat yourself, you can take this frappuccino to the next level. Add a splash of Baileys Irish Cream, Kahlua, or homemade coffee liqueur for a delicious adult drink. Try increasing the chocolate-to-coffee ratio, or pour hot fudge over your whipped cream. There are a lot of tasty coffee toppings to try!
What about a kid-friendly version?
Java chip frappuccinos aren't on the Starbucks kids menu because they contain coffee. But you can replace the coffee with chocolate milk for a fun, decaf treat! We also recommend the classic vanilla bean frappuccino — beloved by kids everywhere:
Vanilla Bean Frappuccino Recipe (Starbucks Copy-Cat)
If you want to get as close as possible to the original Starbucks Vanilla Bean Frappuccino, we have found a recipe that will get you extremely close to the real thing. This recipe is made for one, but you can always double, triple or quadruple the ingredients when need be.
Try this delicious recipe!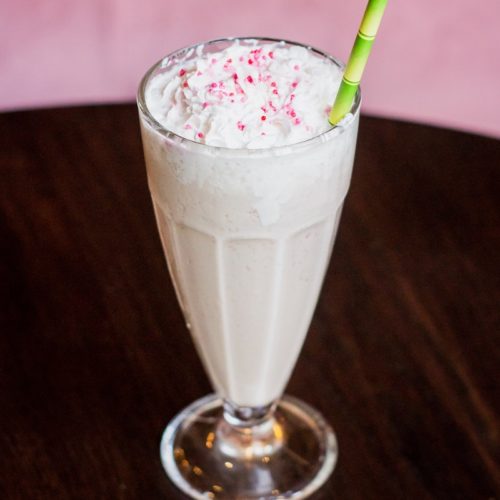 Final Thoughts
Ready to make your delicious dessert? We hope you enjoy this java chip frappuccino recipe as much as we do. It's easy, affordable, and oh-so-tasty. What's not to love?
RELATED RECIPES:
---
Featured image credit: wut studio, Shutterstock