When you're shopping for the perfect coffee subscription service, there are lots of factors to consider. These include coffee flavors, bean origins, shipping frequency, personalized packaging, gift options, and more! Every subscription offers a different set of options, and there are dozens of subscription services on the market.
If you've narrowed your options down to Driftaway and Trade, congratulations! You've already done a lot of the work, and you're guaranteed to get a great bag of gourmet beans. So how do you make that final decision? We'll show you everything you need to know and more!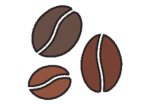 All About the Driftaway Coffee Subscription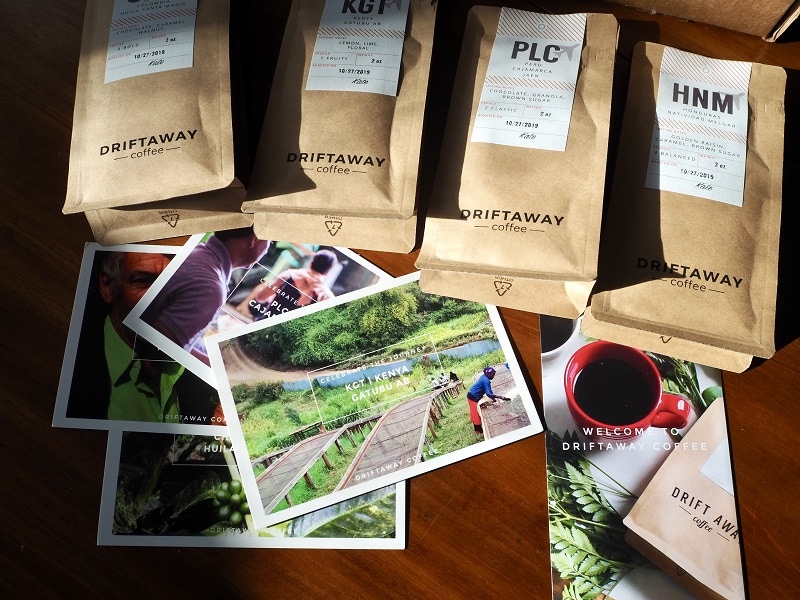 Driftaway is a travel-themed coffee subscription service that offers fresh, gourmet beans from all over the world. With each bag of coffee, you get an informative postcard featuring details on the origin, flavors, and best brewing methods.
Driftaway subscriptions start with sample kits featuring four different kinds of coffee. You can figure out your favorite coffee flavors and customize future shipments to match. This makes it a particularly fun gift since you don't need to know your favorite coffee lover's exact preferences.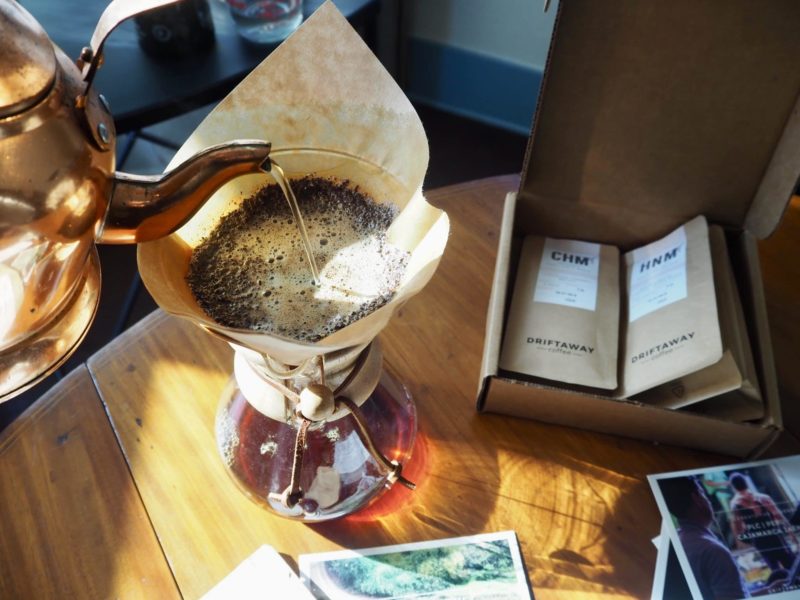 There isn't much not to like about Driftaway, but if you like to shop for your beans, you might find the curation frustrating. You can't order specific beans, and there's no matching quiz to help you explore the coffee world.
Pros
Fun tasting kit
Stylish design
Personalized
Great gift options
Cons
Can't choose individual coffee
No fun quizzes
---
All About the Trade Coffee Subscription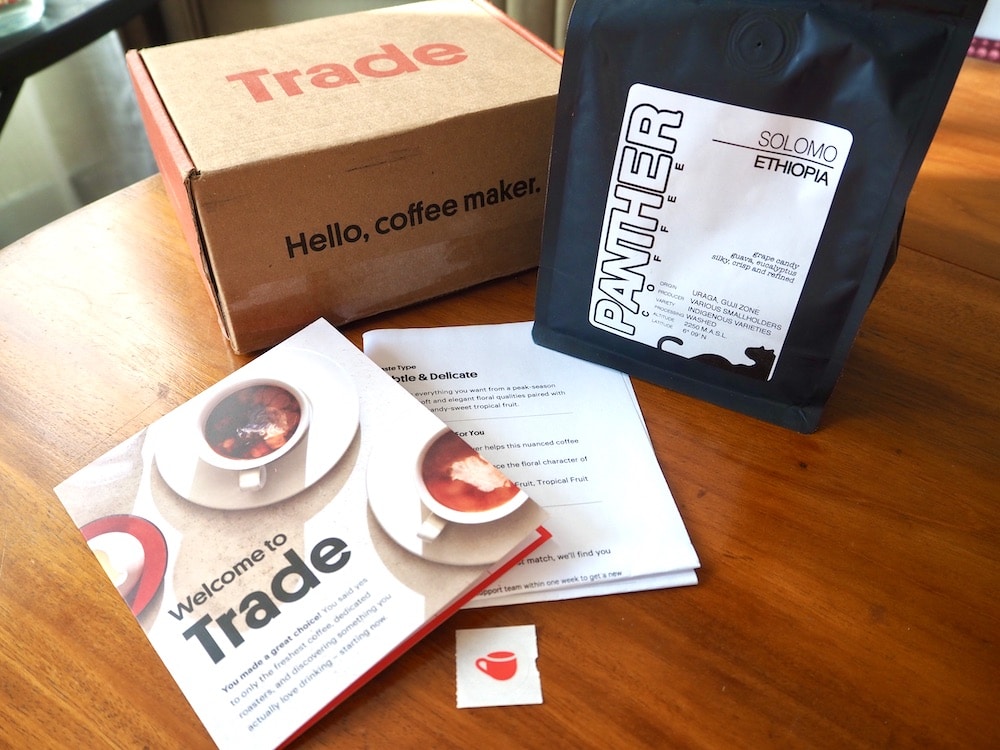 And what about the Trade coffee subscription? Trade offers a choice of over 400 gourmet coffees from all over the world. You can shop for each bag individually, sorting by things like single-origin vs blend, and reorder your favorite beans.
If you're not sure where to start, you can take Trade's matching quiz, which will expertly curate a selection of three coffees based on your favorite brewing method, roast level, and more. This is one of our favorite parts of this subscription since it's an easy, quick, and fun way to discover new coffee.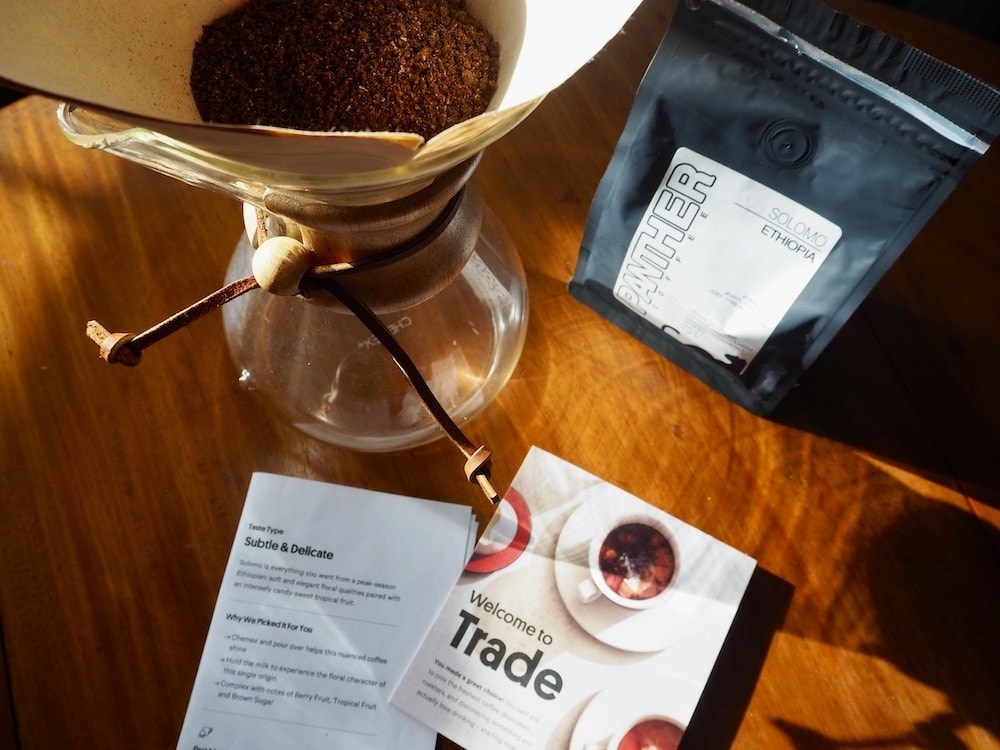 On the downside, this subscription isn't quite as stylish as Driftaway, and the curation is a little impersonal. Plus, that huge library of coffee beans can be a little overwhelming.
Pros
Huge range of coffee types to choose from
Well-designed, easy to browse website
Flavor matching quiz
Curation based on your brewing and flavor preferences
Cons
A little less stylish
Less personalization
Can be an overwhelming selection

Driftaway vs Trade Coffee Subscriptions: How to Choose
The most important difference between the Driftaway and Trade coffee subscriptions is the curation style. Driftaway is fully curated — by humans — based on your ratings of the tasting kit coffee. You have to put in a little extra time brewing and rating all four coffee types, but after that, the subscription is very hands-off. If you want delicious beans delivered to your door without having to put in a lot of time or attention, Driftaway will probably be your pick.
On the other hand, Trade starts with a flavor-matching quiz that directs you to three delicious options. After that, you can continue to order the coffee suggested to you by Trade's algorithms — or you can go your own way and browse the massive library of coffee. If you like shopping and want to choose each bag of beans, Trade will probably work best for you.
Whichever subscription you choose, we hope you love your tasty, convenient cups of coffee! If you're still looking for the perfect subscription, take a peek at our ten favorites.
RELATED READS: