If you're a fan of coffee clubs and an armchair traveler, you've probably heard of the Driftaway and Atlas coffee subscriptions. Both of these coffee clubs have a lot to offer.
Travel-themed, well-designed, and offering delicious, gourmet coffee beans delivered right to your door: what's not to love? But there are a few crucial differences between the Driftaway and Atlas coffee subscriptions. Here's how to choose between these coffee clubs!
Want to compare more coffee subscription services? Check out our reviews of the
10 best coffee subscriptions
. No matter what you're looking for, there's a perfect coffee subscription on this list!

All About the Driftaway Coffee Subscription
When you start a Driftaway subscription, the first thing you receive is a tasting kit featuring four different types of coffee. Choose between fruity, classic, balanced, and bold varieties, rate them online, and your future shipments will all be customized to your preferences.
Driftaway sources single-origin beans from small farmers all over the world, from Peru to Ethiopia to Costa Rica. The coffee ships with postcards featuring detailed information about the bean origins, farmers, and roasters. You can expect tasting notes and brewing tips!
The company offers an intuitive website, making it easy to skip shipments, order a specific kind of coffee, or track your latest box. They also offer a cold brew subscription perfect for the summer months. And you can choose between six grind sizes depending on your favorite brewing method.
Our least favorite thing about Driftaway? It's a pricey coffee subscription. You can save 5 or 10% by signing up for 6 or 12 months at once, but this isn't the subscription for anyone on a limited budget.
Pros
Single-origin coffee from all over the world
Starts with a tasting kit
Whole bean and pre-ground options
Interesting farmer and roaster-focused postcards
Cold brew subscription available
Easy-to-use website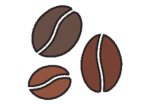 All About the Atlas Coffee Club
If you think Driftaway is travel-themed, wait until you see Atlas! This coffee subscription is easy to get started — just choose bag size, frequency, roast level, and whole bean or ground — and features curated single-origin beans from all over the world.
Each bag comes with an informative postcard — much like Driftaway — that is less focused on the individual farmers and roasters and more focused on the country of origin and tasting notes. Sip a cup of freshly brewed coffee while learning about the coffee history of El Salvador or Kenya and feel like you've taken a coffee-themed vacation!
Atlas is a little more affordable than many comparable gourmet coffee subscriptions, though you will have to pay for shipping. Our least favorite thing about this coffee subscription service is also one of its strengths — depending on what you're looking for. This club is entirely curated, meaning that you don't get to customize the beans beyond the roast level. You'll save time and leave the bean selection up to the experts, but you won't get to take a tasting notes quiz or try any samplers.
Pros
Single-origin coffee from all over
Fully curated
Interesting country-focused postcards
Choice of roast level and grind size
Stylish packaging
Intuitive website
Cons
No tasting kit or customization
Shipping fees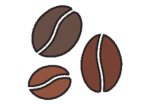 What Are the Key Differences?
One big thing that distinguishes Driftaway from Atlas is the tasting kit. Whether you order them for yourself or as a gift, Driftaway subscriptions start with tasting kits, with four coffee varieties to sample. This is a big plus if you're not sure what your favorite coffee direction is or you don't want to have to choose for your giftee.
If you're short on time and don't care about customizing your beans to your tastes, Atlas Coffee Club's full curation will probably appeal to you. Once you choose a roast level, you're all set — the company will send you its latest freshly roasted single-origin beans without you having to do anything.

Atlas vs Driftaway Coffee Subscriptions: The Bottom Line
So which coffee subscription should you try? You probably can't go wrong with either of these excellent companies. They both offer ethically sourced single-origin beans that are roasted and shipped on demand. Both have simple, intuitive websites, stylish packaging, and a choice of grind sizes. And both subscriptions come with detailed information about where your beans come from and what tasting notes you can expect.
But you'll likely prefer Driftaway if you want a subscription designed for your specific tastes. And if you simply want to try a selection of high-end beans carefully curated from all over the world? Give Atlas a try!
See also: