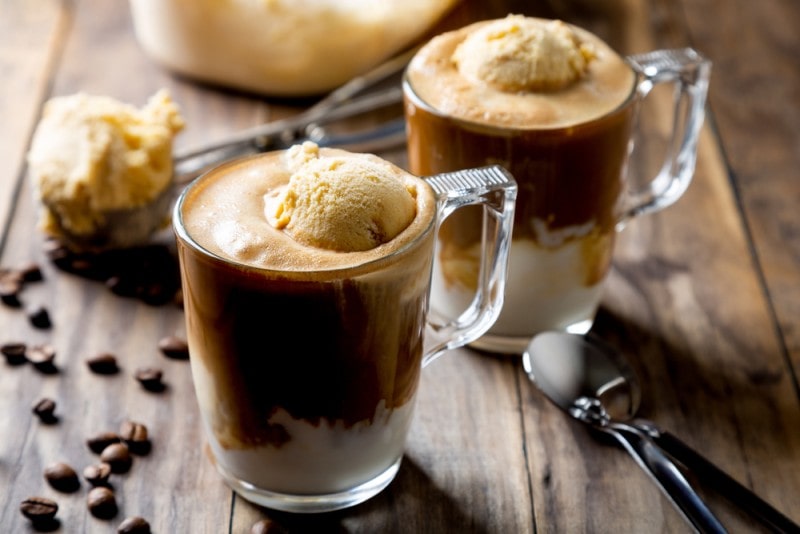 Ready for a recipe perfect for any coffee lover with a sweet tooth? Cold brew ice cream is a summer version of an affogato, the classic Italian dessert made by pouring hot espresso over scoops of ice cream.
Cold brew ice cream combines two delicious things: mellow, rich cold brew coffee and creamy ice cream. Add a few chocolate chips and you'll be in sweet, caffeinated heaven! Let's get started.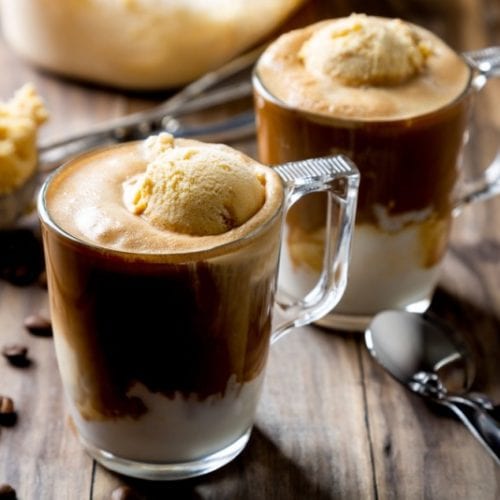 Cold Brew Ice Cream Float
Float rich scoops of French vanilla ice cream in mellow cold brew for the perfect summer treat! This dessert is incredibly satisfying and comes together very quickly.
Ingredients
¾

cup

cold brew

1-2

scoops

French vanilla ice cream

Chocolate or caramel syrup

optional

Chocolate chips

optional
Instructions
Scoop your ice cream into a tall glass. We like to start with one scoop, but you can add as many as you'd like.

Pour your cold brew on top of the ice cream. If you haven't made cold brew ahead, you can brew a cup of coffee using any brewing method and let it chill in the refrigerator.

Add a drizzle of chocolate or caramel syrup, or sprinkle on a few chocolate chips. Another delicious option is to garnish your cold brew ice cream with chocolate-covered espresso beans! Enjoy your chilled coffee treat.
Nutrition

Fun Recipe Tips & Variations
Regular Coffee vs Cold Brew
Cold brew is the best kind of coffee to use for this recipe, and not just because it's in the name. Cold brew is sweeter and more mellow than regular coffee because it's never heated. You enjoy the beans' best flavors without the acidity or bitterness often found in hot coffee. Plus, you don't have to wait for your hot coffee to get cold. Of course, you do need to steep cold brew for at least 16 hours — so why not make a big batch every week or two in the summer?
Perfect Cold Brew Coffee
Rich, sweet, and mellow, cold brew is popular for good reason! But you don't have to pay a fortune at your local coffee shop to enjoy this cold treat. Cold brew is easy to make -- as long as you can wait 16 hours -- provided you follow a few key steps.
Try this delicious recipe!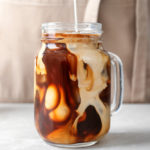 Ice Cream
Our recipe uses French vanilla ice cream, but you can use any kind of ice cream that sounds good. Go with coffee ice cream for a little extra caffeine, or try cherry, mint, or chocolate. And if you don't eat dairy, you can substitute coconut ice cream or any other alternative.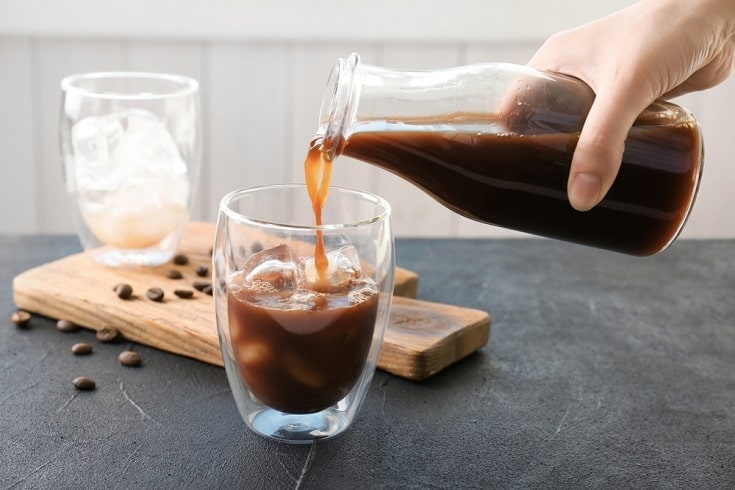 Toppings
If you're in the mood for an over-the-top dessert, why not add your favorite sweet toppings? From berries to hot fudge, lots of tasty garnishes will be delicious on your cold brew ice cream float. Don't forget a sprinkle of homemade espresso powder or chocolate-covered espresso beans!

Homemade Cold Brew Ice Cream: Conclusion
Now you know how to make the most delicious dessert of the summer! We hope you love this cold brew ice cream recipe as much as we do. It's so easy to make, and the flavors will wow you. Get ready for a truly refreshing treat!
SEE ALSO:
---
Featured Image: asife, Shutterstock