If you're looking for the best coffee shops in Laredo, TX, then look no further! With an abundance of different options, it can be difficult to choose where to go. Depending on if you need a quick coffee or espresso, or you're looking for a big breakfast as well, the following options will give you a variety of different options. Some of these coffee shops are also restaurants, so you can enjoy your coffee with a nice meal.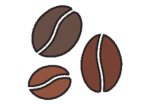 The 8 Best Coffee Shops in Laredo
1. La Finca Bruncheria & Café
1713 E Del Mar Blvd, Laredo, TX
La Finca is a café with brunch and breakfast options, and even a kid's menu. They have heavier meal options like tacos but focus on things like pancakes, omelets, waffles, French toast, and of course an entire espresso bar.
---
2. Flip Flop Coffee Shop
3910 E Del Mar Blvd Suite 201, Laredo, TX 78041-6660
Flip Flop Coffee Shop is a great option for caffeinated beverages in Laredo, TX. They combine light lunch options with latte art to give you a boost to your day. Their regular Americanos are even known to have great flavors.
---
3. Organic Man Coffee Trike & Roaster
4501 McPherson Suite 9, Laredo, Texas 78041
Organic Man Coffee Trike provides organic, fair-trade Arabica coffee beans from around the world. There are many brewing options available for different types of coffee lovers. They also offer cold brew and iced teas for warmer days.
---
4. Bolillos Café
North: 6950 McPherson Ave Ste B, Laredo, Texas 78040
Central: 620 E. Saunders St, Laredo, Texas 78041
Bolillos Café is a Mexican-based coffee shop that focuses on serving homemade Mexican flavors to its customers. There are a variety of menu items from baked goods, breakfast, tortas, and the bonus of lunch and dinner options.
---
5. Caffe Dolce
Downtown Laredo: 1708 Victoria Street, (956) 568-4707
North Laredo: 219 E. Del Mar
Caffe Dolce has a great selection of juices, and smoothies, and comes with unique flavors. They have a food menu as well including salads, soups, and sandwiches.
---
6. Los Pasteles Coffee Shop 3
3605 Springfield Ave, Laredo, TX 78040
Los Pasteles Coffee Shop is a great option for coffee and espresso options. It also serves baked goods and some restaurant dishes. They have gained popularity as a coffee shop and cafeteria with their excellent blends of coffee and espressos.
---
7. Pat's Kitchen
5517 Mcpherson Rd, Laredo, TX 78041
Pat's Kitchen has a great atmosphere and great food. As an American restaurant and coffee shop, it serves its customers diverse menu options. They have an old-school vibe with burgers, fries, and milkshakes with a retro vibe.
---
8. El Querreque Grill
9701 Mcpherson Rd, Laredo, TX 78045
El Querreque Grill serves their food with passion and homemade cooking. A family-owned and operated company provides dishes with a mix of American and Mexican. They have steak, seafood, breakfast, and traditional Mexican menu options. The coffee on the menu is served with love too!

Conclusion
If you ever find yourself in Laredo, Texas and are looking for the best coffee shops in the area, be sure to give one (or all) of these a try. You'll find coffee as well as a selection of brunch foods and authentic Mexican cuisine in many of these coffee shops. What's not to love?
---
Featured Image Credit: Lexie Barnhorn, Unsplash