So, you're planning your trip to Scottsdale, Arizona. Maybe you're visiting family or just need a little rest and relaxation. You're looking forward to the warm weather (or blistering heat if that's your thing). Maybe you'll grab a cold one after a long day hitting the links with some business associates. Life is rough, huh? But come morning, before you get on with your day, you'll want some rocket fuel. Here's the best coffee you can find in Scottsdale, whether you need a place to unwind or get a jumpstart on your day.

Top 5 Best Coffee Shops in Scottsdale
1. Berdena's
7051 E 5th Ave Suite I, Scottsdale, AZ 85251
This coffee shop is situated in Old Town Scottsdale. They have indoor and outdoor seating, so you can enjoy the benefits of being in the warmth of the Southwest. Alternately, you can take shelter from the heat of the day and enjoy the interior pastel decorations and the patterned tile in a well-lit room. They serve more than just brewed coffee and lattes, but this is not the place to grab a Starbucks-style Frappuccino. Instead, enjoy their simple drinks with a twist as well as their expansive food menu. Acclaimed by the Phoenix New Times, the Smashed Avocado Toast is perfect for some light sustenance which will simultaneously satisfy your craving for something savory, along with a little red pepper zing.
---
2. Cartel Coffee Lab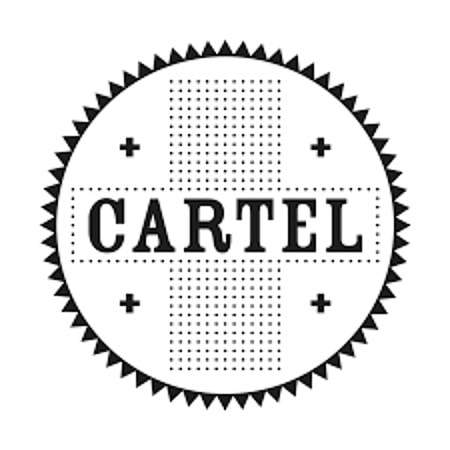 7124 E 5th Ave, Scottsdale, AZ 85251
This award-winning coffee shop features a multitude of single-origin coffees that will be an exciting adventure for your palate every time you take a sip. Also situated in Old Town Scottsdale, the space itself is rather quaint, but the drinks will not disappoint. Their espresso beverages are highly rated and for an establishment that specializes mostly in coffee, it is equally impressive that their chai is so good. Enjoy any beverage of your choice along with a sweet or savory snack. Be sure to take advantage of their whole bean coffee to go so that you can enjoy some single-origin goodness at home.
---
3. Press Coffee
15257 N Scottsdale Rd Building F Suite 160, Scottsdale, AZ 85254
This quality brew is brought to you by some of the best professionals in the service industry. They are here to bring you into a world of good coffee without some of the typical coffee snob condescension. Enjoy the sights of roasting while you sip on the product of the process. This family-owned business has received national acknowledgment for its delicious roasts and prides itself on using only the best-sourced beans and the best equipment. Enjoy a sleek, modern, and spacious atmosphere whose purpose is to highlight your experience of coffee. Do not be disheartened at the limited latte flavors- their greatness is in simplicity. They don't need to hide behind extra sugar to blow you away!
---
4. Echo Coffee
2902 N 68th St #135, Scottsdale, AZ, 85251
Echo takes pride in putting their heart and soul into each batch of coffee they roast. On any bag of whole bean coffee, you can find a picture of a well-beloved fur baby. The warmth of this atmosphere is not only in terms of feelings, but you are also going to get a mean cup of coffee while you are there and sweet organic pastries to boot. This is a great place to meet up one on one with someone or for hunkering down to get some business or schoolwork done.
---
5. Fourtillfour Coffee
7105 E 1st Ave, Scottsdale, AZ 85251
This will please all lovers of cars and mechanical wizards. A converted garage is the shop itself, while seating can be found on a patio and lawn. Don't miss it- it's a hole in the wall that might take a couple of minutes to find. But when you find it, you won't be disappointed. This is also a meeting spot for Porsche enthusiasts and motorcyclists. They have a few signature blends that they roast themselves and not much in the way of single-origin coffee. However, they put a lot of energy into their small batch roasting- something they're happy to specialize in.
---
Honorable mention:
Passport Coffee and Tea
7585 E Gray Rd # B, Scottsdale, AZ 85260
This isn't a coffee house but a roastery. This roastery was founded by the Brecheisen family in 1983. They source a wide array of beans from all over the world and maintain relationships with individual farmers at the same time. You know you are going to get a quality cup, not a mass-produced corporate product. Since they have such a wide selection of coffee beans, this allows them to make just about any custom roast that a customer can order. They are one of the major suppliers of coffee houses in the Phoenix and Scottsdale areas. Just know that this is primarily a roastery where you can order whole bean, so they don't have much in the way of a sit-down experience. They were also featured on the Food Network series Chefs vs City.

Conclusion
Often when people think of coffee towns they think of Portland or Seattle. Often drinking coffee evokes images of sitting inside a café at a table next to a rainy window. But it's not so with Scottsdale. They've got plenty of coffee and coffee talent to go around while being popular in a warm climate. You're sure to find something that will satisfy your caffeine craving and scratch your aesthetic itch at the same time.
Looking for more coffee shops?
---
Featured Image Credit: Free-Photos, Pixabay