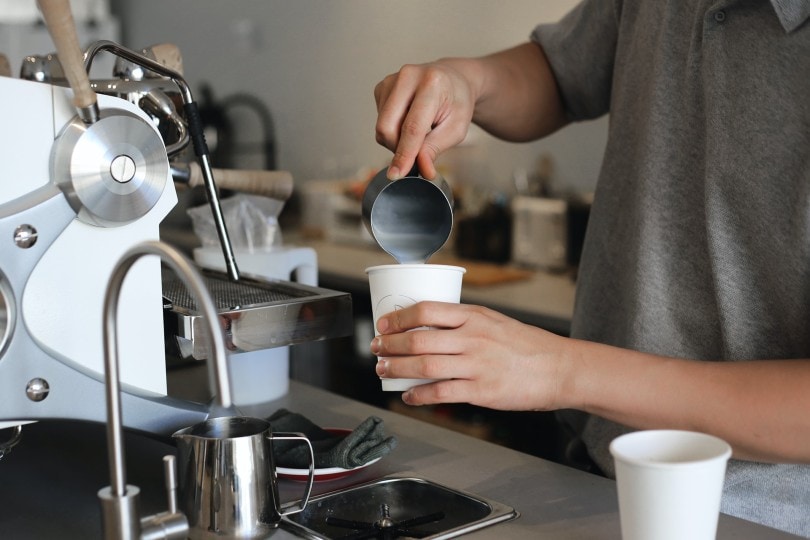 Finding a great coffee shop can be difficult. This is especially true when you live in an area that has coffee shops galore. One such area is Phoenix, Arizona. When living in or visiting Phoenix, you'll find several varieties of coffee shops simply waiting for you at almost every corner. Arizonans seem to like their coffee as much as their access to the sun! Here are a few of our picks for the best coffee shops in Phoenix.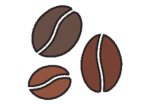 The 14 Best Coffee Shops in Phoenix
1.

Giant Coffee
1437 North First Street, Phoenix, Arizona
Giant Coffee uses its own branded coffee, makes its pastries, and attempts to make each drink perfect. You can stop by this shop for a great coffee, an array of coffee drinks, and a sweet treat throughout the day when you need a pick me up.
---
2.

Peixoto Coffee Roasters
11 West Boston Street, #6 Chandler, Arizona
The owners of Peixoto Coffee Roasters are known for brewing drinks made from the owner's family coffee farm in Brazil. However, they do use beans from other parts of the world and are well-versed in specialty drinks, bringing added variety to their menu.
---
3.

Maverick Coffee
10269 North Scottsdale Rd, Scottsdale, Arizona
While Maverick Coffee is owned by high-achieving athletes, that doesn't mean there isn't a bit of fun involved. The shop itself runs like a well-oiled machine but the baristas take great pride in each drink they serve. If you want a welcoming atmosphere, this is a great place to visit.
---
4.

King Coffee
1020 South Mill Avenue, Tempe, Arizona
Using beans from a local roaster, King Coffee attempts to bring together amazing quality and an atmosphere people will love. Reminiscent of college cafés, you'll find artwork along the walls and hand-drawn portraits. If you want a casual experience and great coffee this is the place to find it.
---
5.

Cartel Coffee Lab
1 North First Street, Phoenix, Arizona
If you're looking for a coffee shop with a fun atmosphere, great décor, and an ideal location in the hub of Phoenix, look no farther than Cartel Coffee Lab. While they have several locations throughout the greater Phoenix area, none hold a candle to this location and how it is in the center of it all.
---
6.

Fillmore Coffee
600 North First Street, Phoenix, Arizona
This coffee shop is located in the perfect place to help you avoid the hustle and bustle of the city. When you're in the mood for a great cup of coffee, tasty pastries, or breakfast sandwiches made with organic ingredients simply stop by. They serve these items all day.
---
7.

Songbird Coffee & Tea House
812 North Third Street, Phoenix, Arizona
Built inside a historic home, the Songbird Coffee & Tea House has brought new life to the downtown coffee scene. You may find pop-up vendors or new food here on any given day. They don't lose focus on their coffee, however. Each drink is crafted with care and features locally roasted beans.
---
8.

Lola Coffee Bar
1001 North Third Avenue, Phoenix, Arizona
The Lola Coffee Bar is best known for its wide array of offerings when you step through the door. Whether you want treats, traditional coffee, or a variety of coffee drinks they have what you're looking for. You'll also enjoy the spacious seating and cozy atmosphere of this shop.
---
9.

Lux Central
4400 North Central Avenue, Phoenix, Arizona
If you're looking for a bit more than coffee, Lux Central is the place to drop in. Not only do they offer coffee and food, but you can also enjoy this lively atmosphere when you're in the mood for a beer or drink. Whether it's morning, afternoon, or evening, this may be just the right place for you.
---
10.

Press Coffee Roasters

1616 North Central Avenue, #102, Phoenix, Arizona
For a coffee shop with amazing drinks and designs brought together, Press Coffee Roasters is the answer. This open space design has tons of seating and a fun atmosphere. The modern feel is only accented more by the open windows and gorgeous lighting.
---
11.

Jobot Coffee
333 East Roosevelt Street, Phoenix, Arizona
Jobot Coffee may be best known for its beautiful patio that makes 'people watching' a favorite pastime, but that doesn't mean they lack in the coffee department. You can stop by here and enjoy a leisurely day while drinking some of the best coffee in town.
---
12.

Belhaus
1301 Grand Avenue, #6, Phoenix, Arizona
For lovers of art, Belhaus is known for operating as both a coffee shop and an art gallery. You can enjoy the beauty of the world while enjoying a great-tasting coffee or specialty drink. If you want to immerse yourself in culture, this is the right shop to do it in.
---
13.

Serafina Coffee Roasters
45 West Jefferson Street, Phoenix, Arizona
For a laid-back experience, Serafina Coffee Roasters is the place for you. You'll find amazing artwork, modern designs, and great coffee. The owner of this shop is well-versed in the coffee world and even incorporates their own beans into their amazing drinks.
---
14.

Lost Dutchman Coffee Roasters
12 North Center Street, Mesa, Arizona
Whether you're spending a day out shopping or looking for the perfect place to sit and chat with friends, Lost Dutchman Coffee Roasters is a great option. You'll enjoy the quaint atmosphere while sipping on one of their coffees or their signature Flying Dutchman steamers.

In Conclusion
As you can see, Phoenix has a lot to offer when it comes to coffee shops. If you're looking for a new favorite place to hang out and enjoy a great cup of coffee, you should definitely check one of these out. Who knows, you may find a new favorite drink or group of friends to hang out with when you're out and about in the sunshine.
Looking for more coffee shops?
---
Featured Image Credit: Lidia Vi, Unsplash