You're walking along the beach in Norfolk, looking at the beautiful Chesapeake Bay and watching the sunrise. Okay, so maybe you're not up that early to enjoy the sunrise. But you need something to wake you up regardless. Why is your hand empty? You should have a cup of coffee in it! Here's a taste of some of the best coffee shops in Norfolk County, Virginia.

The 10 Best Coffee Shops in Norfolk County:
1. Cure Coffeehouse
503 Botetourt Street Norfolk, VA 23510
Situated in the Freemason District of Downtown Norfolk, this cafe has something to please everyone. This is the original shop among their three locations. They offer craft espresso beverages and pastries, including vegan and gluten free options. But it doesn't stop there! They also serve charcuterie if you are feeling peckish and need something with a little more sustenance than a muffin. They have fantastic indoor or outdoor seating. But if you sit inside be sure to get a seat near the window so you can enjoy the view of Smith Creek!
---
2. Coalescence Coffee Company
226 West 24th Street Norfolk, VA 23517
If you love a great pour over, this is the place for you. But if you enjoy espresso, get ready to enjoy one of the creamiest lattes of your life. Enjoy your carefully extracted coffee in a large open space. This is ideal for a quiet conversation with a friend because you won't be sitting on top of other customers. In addition to perfecting the science of coffee making (if we can make so bold a claim), Coalescence is dedicated to giving every dollar they make in profit to the people of Norfolk and the Hampton Roads community.
---
3. Coaster Coffee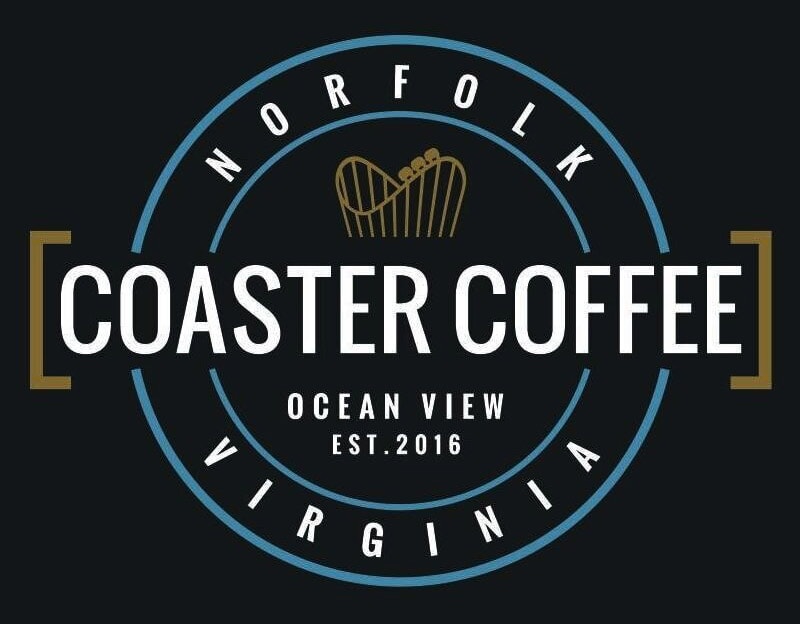 8418 Tidewater Drive Norfolk, VA 23518
Touted as the best neutral meeting place in the community, Coaster Coffee is best in their simplicity when it comes to coffee and espresso, listing a mere four espresso drinks on their menu. They serve a variety of bites, including mini quiche scramblers! They're small but deceivingly filling! Feel like a kid again and enjoy an Italian soda. This place is great if you have a big group as you can reserve a larger meeting room.
---
4. Cafe Stella

1907 Colonial Avenue Norfolk, VA 23517
Fresh off a remodel, this Norfolk coffee shop is even more inviting than it was previously. This place could easily become a second home for you if you spend long enough inside. The staff is always friendly, and they make perfect espresso. They also serve a variety of cakes and pastries. They have a nice selection of beer and wine as well if you happen to be there in the evening, or early afternoon (it's five o'clock somewhere!).
---
5. Equinox Coffee Company
2800 Colley Ave Norfolk, VA 23508
Boasting organically grown and ethically sourced coffee, Equinox is sure to please your palate with craft beverages. Aside from espresso, some of their specialties are horchata cold brew and homemade pop tarts (You thought you couldn't get those except in a box? Wrong!). They offer vegan, vegetarian, and gluten-free options for many of their pastries. Enjoy your drink and something sweet or savory in their bright, vibrant space!
---
6. Fair Grounds
806 Baldwin Ave #2 Norfolk VA 23517
Cozy doesn't even begin to describe this oldest independently owned coffee shop in Norfolk. Fair Grounds finds its home in, well, a home! Sit in the living room and have a chat with a friend or, weather permitting, take your conversation out to the deck. They serve quality, single-origin, organic, and fair-trade coffee made to your liking. The drip coffee is always fresh and the staff is always cheerful and ready to serve you. The pastries do vary day to day, so don't bank on any particular treat being there for you. But the plus side to this is that you will be pleasantly surprised!
---
7. aLatte Cafe
321 Granby Street Norfolk, VA 23510
Do you like giraffes? We thought so! This place has tons of giraffe décor among all of the artsy vibes. Enjoy the comfortable and happy atmosphere while you sip on a beverage of your choice. Try a Moroccan Chai tea latte or a mocha cold brew. aLatte is by no means lacking in good eats either. Chicken salad on a bagel, salmon lox with cream cheese and capers on a bagel, or a Greek salad- they've got you covered. You'll be sure to find something to your liking.
---
8. Mea Culpa Cafe
2410 Colonial Avenue Norfolk, VA 23517
If you are an adventurous coffee drinker and breakfast eater, this is the place for you. Mea Culpa showcases a number of fruit-flavored coffee drinks including their Berry Thyme Cold Brew and Iced Red Berry and Ginger espresso drink. But not to fear! They also serve all the classic espresso drinks, including a mean cortado. Their food options are as impressive, if not more impressive than their drinks. Can you say waffles? Waffles are their specialty, ranging from lemon curd to breakfast waffle sandwiches. Try their savory oatmeal too, complete with a fried egg on top!
---
9. Starving Artist Cafe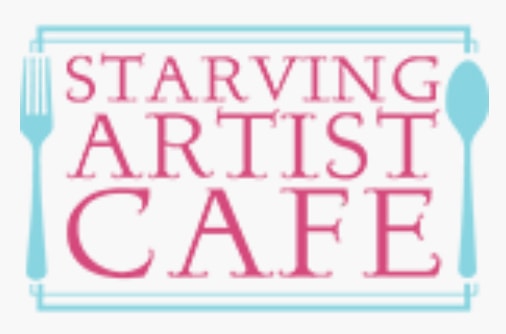 4408 Colley Avenue Norfolk, VA 23508
Feast your eyes as well as your tastebuds at this great Norfolk spot. What started as an art gallery and meeting spot for local artists quickly became a hopping café for all. But they stay true to their vision, focusing on the arts. They host live music as well. Take a bite of classic breakfast dishes from biscuits and gravy to breakfast burritos. But most importantly, how is the coffee? Let's just say it's not too adventurous, but you definitely won't be disappointed. This is a great café if you need that caffeine boost but need a heavier bite.
---
10. Cafe Crema
101 West Main Street #1700 Norfolk, VA 23510
Sometimes you wanna go where everybody knows your name. Okay, it's not Cheers. But their motto is "The Cafe Where Everyone Knows Your Name." That's what you'll get with this mother-daughter-run coffee shop in Norfolk. Excellent service. Friendly faces. Fresh ingredients. All of their pastries are made fresh to order, every day. They put their heart and soul into every espresso beverage they make for their customers.
Looking for more coffee shops?
---
Featured Image Credit: Ketut Subiyanto, Pexels