Coffee is an important part of the day, especially when you're on vacation and need a big cup of caffeine to start the day. Myrtle Beach is a popular vacation destination, but it's also a great place to try the local coffee and food. If you have a long day ahead on the boardwalk and beach, stopping at one of these coffee shops is a must. Here are the 6 best coffee shops in Myrtle Beach to add to your itinerary:

The Top 6 Coffee Shops in Myrtle Beach
1. Boardwalk Coffee House

Boardwalk Coffee House is a popular espresso coffee house and café, selling drinks and breakfast goods near the Myrtle Beach boardwalk. It's located near other fun tourist spots, so it's the perfect stop before you start your day exploring the boardwalk. The royal moose drink is a big seller at this coffee house, a frozen frappe that is super refreshing under the hot Myrtle Beach sun.
---
2.  Fresh Brewed Coffee Shop
If you're looking for gourmet coffee and enjoy the local culture, add Fresh Brewed Coffee Shop to your itinerary. They hold music, poetry, and art events, offering classic coffee and espresso drinks. The coffee is globally sourced, high-quality, artisan coffee. Fresh Brewed Coffee Shop has a limited dessert and pastry item so it's not a food stop, but there are a handful of great local eats in the area.
---
3. Hi-Fi Coffee Shop
Hi-Fi Coffee Shop is all about supporting local businesses, and they do that by sourcing all of their fresh-roasted coffee from local roasting businesses. With a full coffee shop menu and a great selection of local bakery items, Hi-Fi Coffee Shop is a great place to stop before heading out to the boardwalk or beach. Hi-Fi also sells ice cream, so it can be a great stop for a cold, refreshing treat.
---
4. Grand Strand Coffee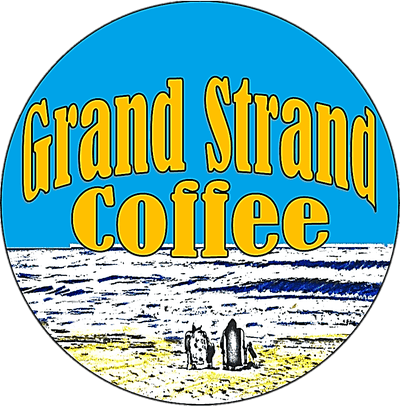 Cold brew coffee is a coffee fad that's here to stay, and Grand Strand Coffee has your cold brew fix ready. They source their coffee from around the world, bringing specialty-grown coffee to the shores of Myrtle Beach. Grand Strand Coffee has the best cold brews in Myrtle Beach, which is perfectly refreshing under the hot Carolina sun.
---
5. Social Coffee Shop
The Social Coffee shop is a great stop to meet the locals, offering fair-trade, organic coffee, and local bakery goods. This hot spot is always buzzing and has lunch items as well, so it's a great place to let your legs relax after a morning on Myrtle Beach. If you're in the mood for gourmet coffee and a place to unwind, the Social Coffee Shop is the place to be.
---
6.  Caribou Coffee
While this coffee stop is inside Myrtle Beach International Airport, it's always important to know where you can get coffee before or after a long flight. Caribou is also famous for its K-Cup coffee pods, but their ethically sourced beans are top-notch as well. If you're in the Myrtle Beach Airport and you need some coffee, skip the on-flight stuff for a much better cup of Caribou Coffee.

Conclusion
While Myrtle Beach may not be known for its coffee, there are a few great stops to get some top-notch java. It's a beautiful place to go on vacation and enjoy the local culture, but it also has a few hidden gems like Grand Strand Coffee and Boardwalk Coffee House. Whether you're looking for a hot cup of coffee or some refreshing cold brew, the list above will help you find the perfect cup of Myrtle Beach's finest coffee.
In a different city? Try another guide:
---
Featured Image Credit: Tyler Nix, Unsplash