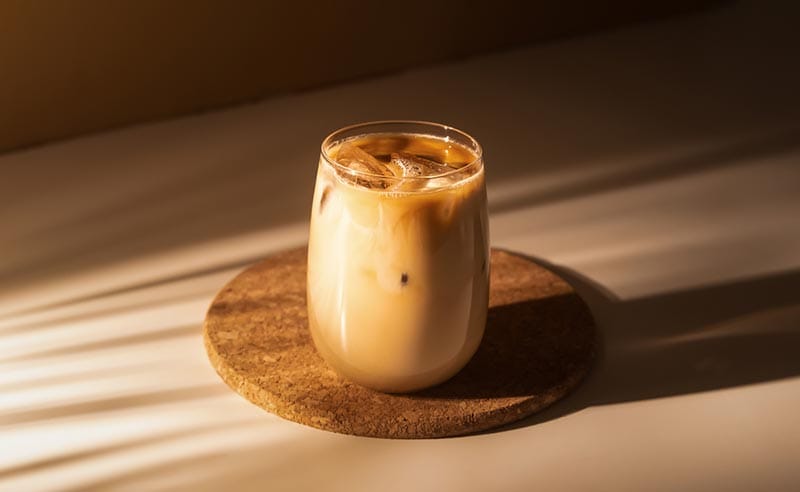 When you hear the words, "hard coffee," think Irish coffee in a can. The ready to drink (RTD) beverage industry has expanded rapidly over the past few years to include hard seltzers, Starbucks pre-mixed cappuccinos, and, in the last decade, hard coffee, which is sort of a mixture of the two. Hard coffee typically includes cold brew, cream, and sugar with a malt base. Several companies have launched their own products with varying amounts of alcohol and caffeine content. You can also make your own for a relaxing night in. Hard coffee has created quite a stir by combining two of America's favorite drinks, a combination which the FDA doesn't approve of but consumers seem to crave.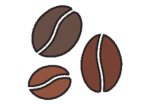 What Is in Hard Coffee?
Strong, acidic cold brew coffee complements an alcoholic malt base with a dash of moderately sweet sugar and cream. This is a standard hard coffee, and it usually comes ready to drink in a can. Labeling exactly what a hard coffee entails can get a little tricky, mostly due to stern warning from the FDA a few years back against mixing alcohol and caffeine. Pabst Blue Ribbon Hard Coffee in particular isn't marketed as a beer but is called a "cold coffee and malt beverage." Still, it does have a 5% alcohol content that comes from the malt liquor.
One of the appeals is that there's no mixing involved. It also is becoming a favorite among the younger generation first, who is already accustomed to buying ready-to-drink beverages such as Starbucks iced cappuccinos from vending machines at college.
What Are Some Examples of Hard Coffee?
In addition to Pabst Blue Ribbon, other companies have also created their own hard coffee beverages. Here are a few examples that were available in 2022:
| | | | |
| --- | --- | --- | --- |
| Beverage | Ingredients | Alcohol Content | Caffeine Content |
| Pabst Blue Ribbon Hard Coffee | Coffee, milk, vanilla, malt liquor | 5% | 30 mg per 11 oz. can |
| Rebel Hard Coffee Mocha Latte | Coffee, malt, skim milk, sugar, cream, potassium phosphate, cocoa, natural flavor, pectin | 5% | 45 mg |
| Kahlúa Espresso Style Martini | Kahlúa, vodka, coffee, nitro foam | 4.5% or 7% | Unknown |
Rebel has several other flavors, including seasonal flavors such as Pumpkin Spice and Peppermint Latte, so check out their full selection on their website if you're interested.
Note: not all brands offer their products in every state. Unfortunately, Pabst Blue Ribbon is only sold in six states so far as of October 2022.
When To Drink Hard Coffee?
Hard coffee may seem like the perfect pairing for this generation who fuels up on caffeine for all-nighters before a big exam, and crashes through alcohol on the weekends as a way to relax. Perhaps hard coffee's toughest challenge is actually timing. Since it contains caffeine and alcohol, do you drink it in the morning to keep you awake through the day, or at night when you're winding down?
Hard coffee always contains some level of alcohol and should be treated as an alcoholic beverage. Even with the caffeine additive, it's never safe to drink and drive with this beverage in your system. Thus, a hard coffee in place of your regular morning mug is a definite no-no. However, you wouldn't want to consume a hard coffee as a nightcap, or you might be unpleasantly awake for a few hours. We think hard coffee is an ideal, smart drink towards the beginning of a party when you want to give your guests a relaxing energy boost, or a perfect way to ring in the weekend on a Friday night or Saturday morning while you're chilling around the house.
Are There Any Disadvantages of Drinking Hard Coffee?
In 2010, the FDA cracked down on four companies who were adding caffeine to their alcoholic beverages. The agency forced them to cease production, under the claim that it wasn't known whether adding caffeine to an alcoholic drink was safe. However, alcohol and caffeine is a fairly common mixture in some countries, such as Ireland where they blend whiskey and coffee regularly in what's known as an Irish coffee (a drink that's served widely throughout the U.S.).
Manufacturers quickly found a loophole in the FDA's ruling. They no longer add "caffeine" to alcoholic beverages, but they add coffee—a natural source of caffeine—instead. Thus, you are indirectly drinking a caffeine-added alcoholic beverage when you buy or craft a hard coffee. It seems just rebellious enough to entice Americans to take a sip.
How to Make Hard Coffee at Home
If you have a little barista in your soul, you can make your own hard coffee at home. All you'll need is some premade cold brew coffee, cream, coffee syrup of your choice, and some malt liquor.
Homemade hard coffee might be especially appealing to you if you want to choose your own milk or control the amount of sugar in the syrups. Crafting your own also allows you to explore more flavors than currently offered since all you need is some coffee syrup to determine the taste.
---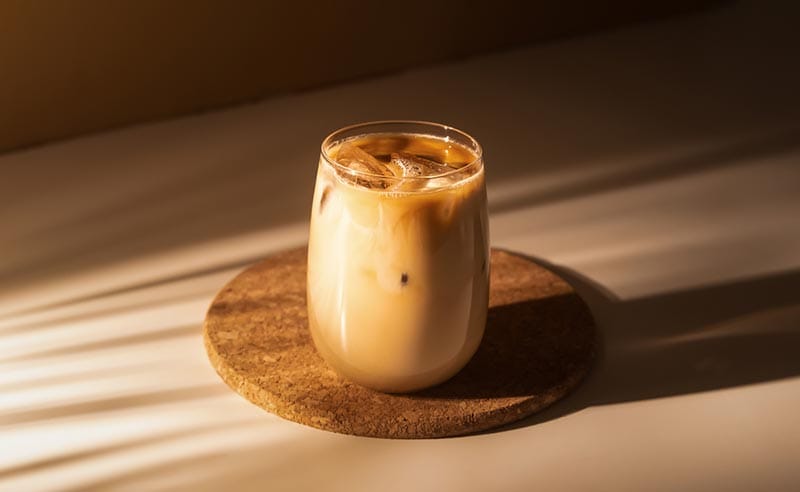 Hard Coffee Recipe
Put simply, hard coffee is coffee with alcohol in it. This decadent recipe combines cold brew coffee with liquor of your choice, syrup, and heavy cream. Top with whipped cream for a real treat!
Ingredients
4

oz.

cold brew coffee

1

oz.

liquor

malt liquor, whiskey, or bourbon

1

tbsp

coffee syrup

2

oz.

heavy cream or other milk of choice

Handful of ice

OPTIONAL: shot of whipped cream on top
Instructions
Add ice to the bottom of your cup. Add the cold brew coffee, 1 oz. liquor, 1 tbsp coffee syrup, and 2 oz. milk of choice. Stir until blended and smooth.

Add whipped cream on top if desired. Enjoy!
Notes
Image Credit: AliceCam, Shutterstock

Conclusion
Hard coffee may be controversial, but it's a good conversation starter at a party and an even better way to kick off the night. Whether you make your own or pick up a ready to drink beverage at the liquor store, chances are you'll like this caffeinated cocktail if you like coffee and alcohol. Just be sure to drink responsibly since it is a caffeinated alcoholic beverage.
More Recipes:
---
Featured Image Credit: AliceCam, Shutterstock