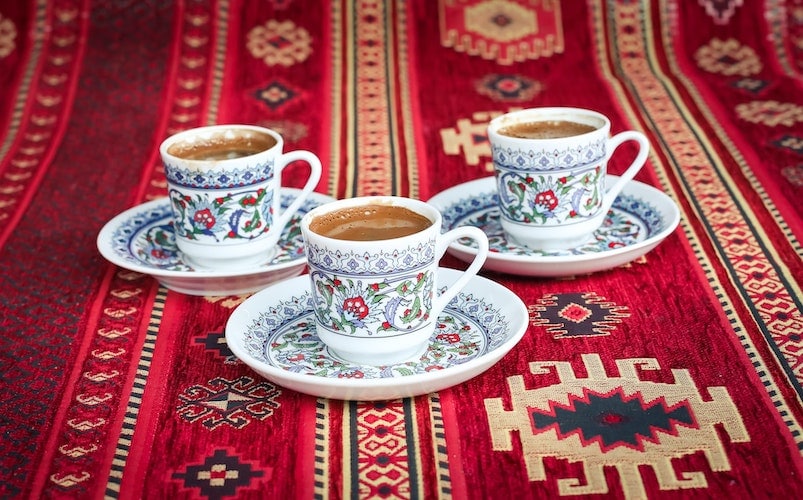 Unless you've spent time in the Middle East, you may not have tried one of the most delicious and unique coffees in the world. Turkish coffee is made with sugar and cardamom, and when it's perfectly prepared, there's a beautiful head of foam on top of the small cup.
If that sounds tasty to you, it's time to try your hand at brewing Turkish coffee! We think you'll be impressed with the concentrated, spiced flavor and velvety texture of this drink. Scroll down to see the steps and a few handy brewing tips: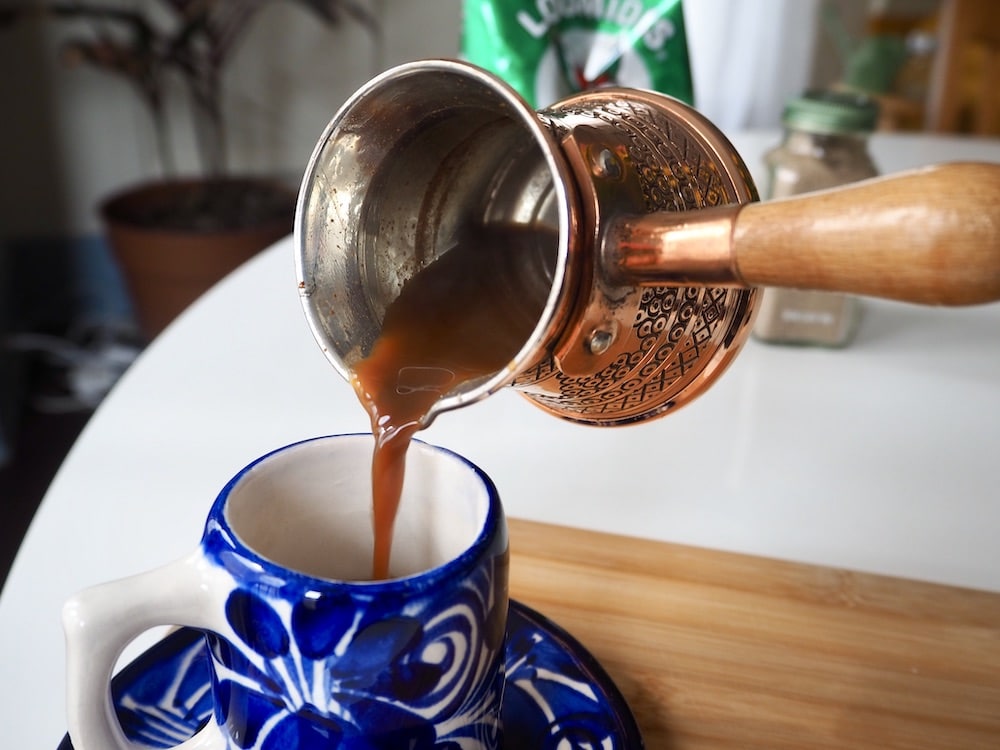 Authentic Turkish Coffee
Turkish coffee is made by boiling water, sugar, finely-ground coffee, and cardamom. This brewing method goes back centuries, and it's simple, fast, and intensely flavorful. Your spiced coffee awaits!
Equipment
Briki or small saucepan

Small cup
Ingredients
¼

cup

water

1

teaspoon

sugar

2

tablespoons

coffee

finely ground

1

tablespoon

ground cardamom
Instructions
Add water and sugar to the briki or saucepan and bring to a boil over medium heat.

Remove the pan from the heat and add coffee and cardamom.

Place the pan back on medium heat and wait until it foams. Lift it off the heat until the foam subsides.

Repeat this two or three times.

Pour your Turkish coffee into a small cup or demitasse. Wait 30 seconds for the grounds to settle and then enjoy!
Nutrition

Turkish Coffee Brewing Tips
Turkish coffee dates back centuries, to the Ottoman Empire. Alcohol was illegal, so the social drink of choice was coffee. The Turkish coffee method was designed to be simple, fast, and affordable — quick to brew over a fire, and without any filtration or steaming to complicate things. Keep reading for our more modern Turkish coffee brewing tips!
What kind of coffee works best?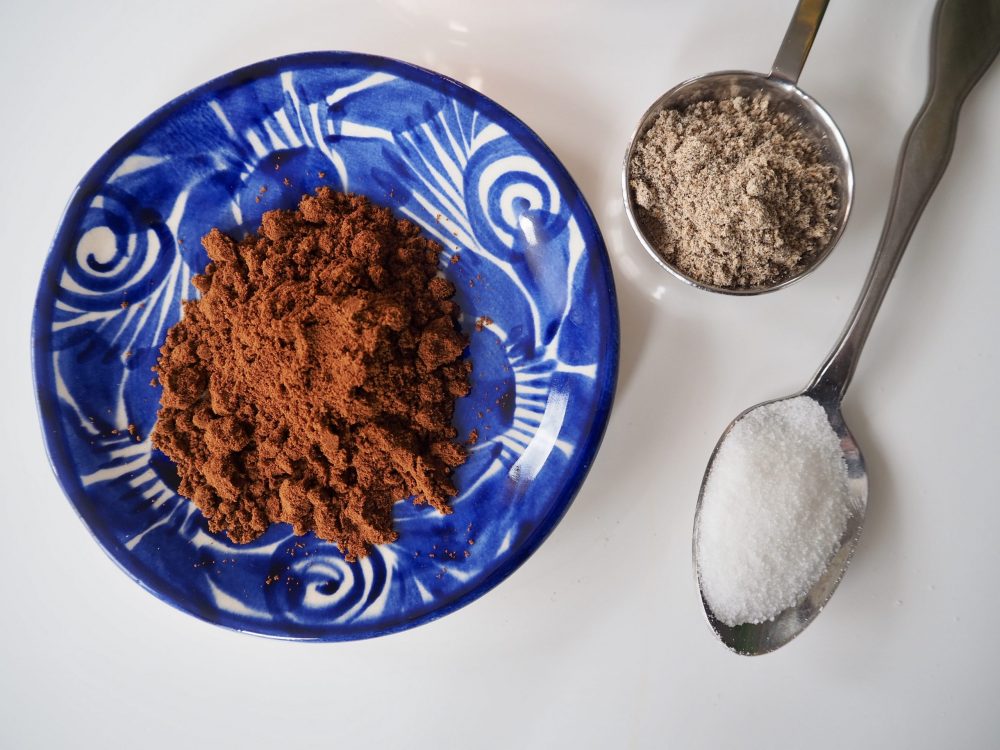 The most important thing to keep in mind is that your coffee needs to be very finely ground, almost a powder. You can buy coffee specifically made for the Turkish method — finely ground — but you can also use your favorite beans and a good burr grinder. We recommend using dark roast coffee beans (like Lifeboost's excellent coffee) and grinding just before brewing.
What's the briki all about?
The briki (or ibrik) is a small copper pot with a high neck and a long handle. It's the traditional method for making Turkish coffee — and it offers a lot of benefits! The copper heats quickly, so you don't have to wait long for the water to boil. The neck is high so that you can let the coffee foam without having it spill and make a mess. And the handle is long, allowing you to keep your hands away from the flames. Plus, many of them are beautifully designed, with elaborate engraving and nice wooden handles.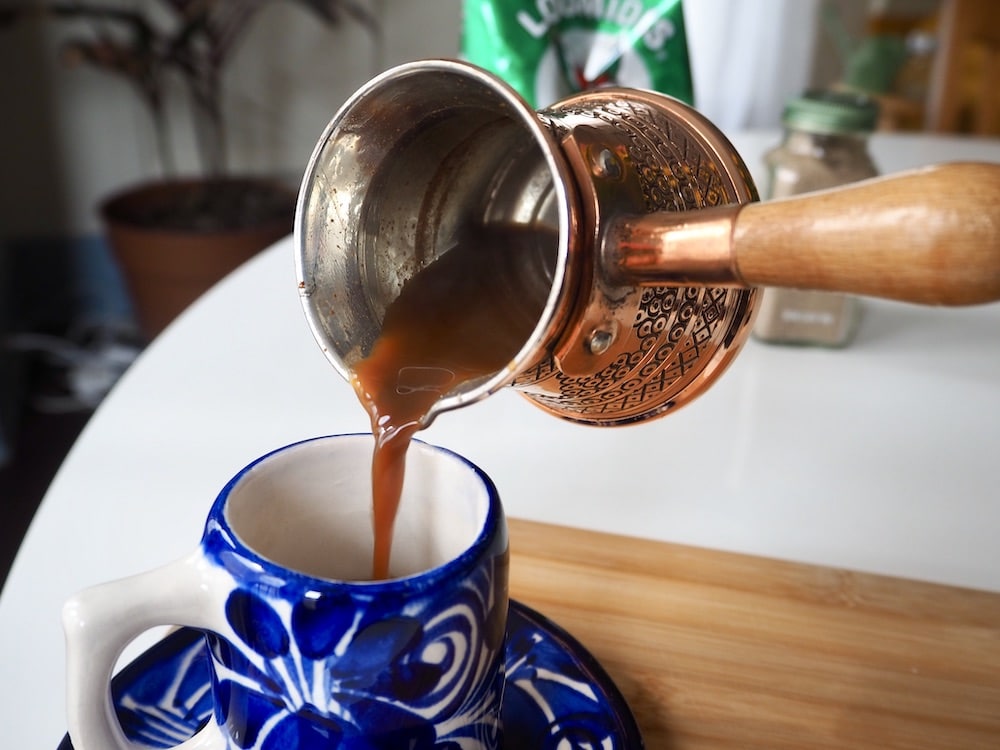 But do you need a briki to make Turkish coffee? No, you don't. You can substitute a small saucepan and still end up with delicious Turkish coffee. It may take a little longer, and you'll need to watch the foam carefully. But testing it out with equipment you already have can help you make sure you like the flavors!
Are those coffee grounds in my cup?
Traditional Turkish coffee is served unfiltered, with the grounds and spices still in it. In that way, it's a little like cowboy coffee. Letting the finished coffee sit in the cup for a few seconds will allow the grounds to settle to the bottom. Then sip your coffee slowly and leave the last drops in the cup to avoid getting a mouthful of grounds. If you really hate coffee grounds, you can pour your finished coffee through a filter or strainer. But keep in mind that your foam may collapse!

The Bottom Line
Making Turkish coffee is quite an experience, from the unique brewing pot to the frothy, spiced finished product. We hope you enjoy this thick, intensely flavorful coffee as much as we do. Coffee has an amazing, centuries-long history, and Turkish coffee is a fascinating piece of it!
RELATED READS:
---
Featured Image Credit: svklimkin, Unsplash