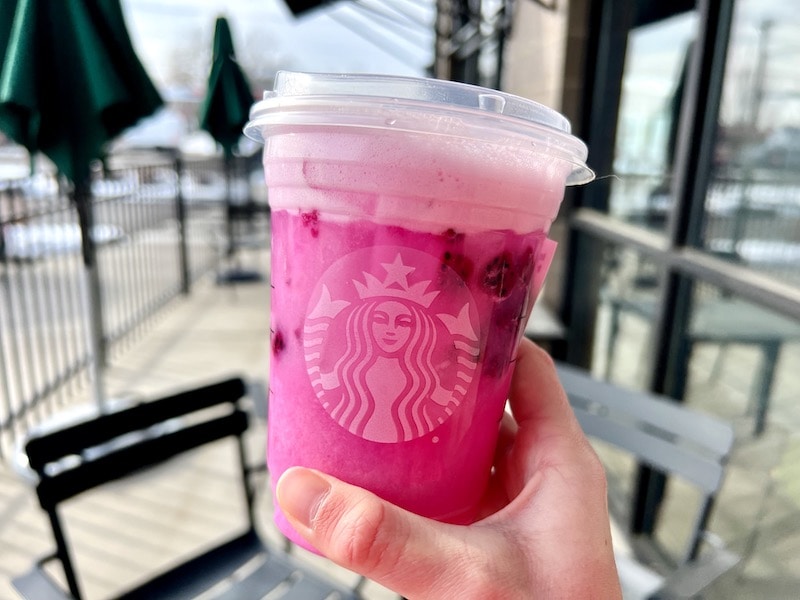 If you've never tried a Starbucks Dragon Drink, it's time to correct that! This brilliantly pink drink is a sweet, tropical combination of mango, dragon fruit, green coffee, and coconut milk.
Doesn't that sound delicious? We'll tell you everything you need to know about the Dragon Drink, including where it came from, how it differs from the famous Pink Drink, and how to make it at home. You'll love this easy homemade Starbucks Dragon Drink recipe!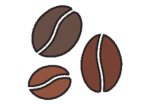 What's the Starbucks Dragon Drink?
If you existed in the Starbucks universe back in 2016, you probably saw the infamous Pink Drink just about everywhere. Fast forward to 2019, and the Pink Drink had been replaced with the Dragon Drink, another wildly popular, very pink, creamy drink. But what exactly is the Dragon Drink?
The Starbucks Dragon Drink is the chain's Mango Dragonfruit Refresher (shaken tea) mixed with creamy coconut milk and freeze-dried dragon fruit chunks. It's a sweet, tropical drink with about 45 milligrams of caffeine, which is half what you'd find in a typical cup of coffee.
Now that you know what this drink is all about, why not give it a taste? You can look for it at your local Starbucks — though not all locations carry it — or try making one at home!
---
Homemade Starbucks Dragon Drink
The Starbucks Dragon Drink is a lot more than a cool name. It's a delicious mixture of dragon fruit, mango, coconut milk, and green coffee. When you make it at home, you can adjust the amount of sugar, caffeine, and everything else!
Equipment
Cocktail shaker

Tall glass
Ingredients
¼

cup

mango juice

¼

cup

white grape juice

1

teaspoon

dragon fruit powder

or ½ cup fresh dragon fruit

1

teaspoon

green coffee extract

or green coffee concentrate

1

cup

coconut milk

2

cups

regular ice cubes

divided

Simple syrup or white sugar

optional
Instructions
In your cocktail shaker, combine all of the ingredients. Use 1 cup of ice cubes and add as much sugar or simple syrup as you'd like.

Shake to thoroughly mix and chill the drink. You want the powder and sugar to dissolve completely.

Fill your tall glass with the second cup of ice cubes. When your drink is thoroughly chilled, pour it through the strainer into the glass. If you'd like, you can add fresh chopped dragon fruit for a gourmet drink.

Enjoy your bright pink Dragon Drink!
Notes
If you don't have green coffee extract, you can make green coffee concentrate at home. You can also skip the green coffee entirely -- skipping the caffeine at the same time!
Nutrition
---
What's the difference between the Pink Drink and the Dragon Drink?
The Dragon Drink is a newer version of the original Pink Drink. The colors are very similar — both drinks are a creamy light pink — but the flavors are different. The Pink Drink is made with a strawberry acai base, while the Dragon Drink contains mango and dragon fruit. Both drinks have coconut milk, grape juice, and green coffee extract. Why not try them both and see which you like better?
Homemade Starbucks Pink Drink
The pink drink combines strawberries, acai, grape juice, and creamy coconut milk. It's full of interesting flavors and completely dairy-free! Try making it a home for a sweet, satisfying treat.
Try this delicious recipe!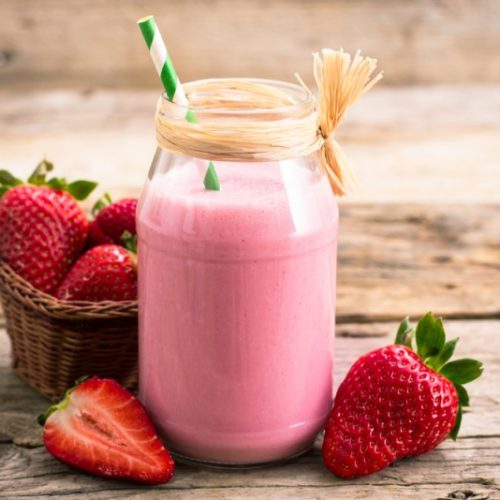 Starbucks Dragon Drink: The Bottom Line
There you have it: everything you ever wanted to know about the Starbucks Dragon Drink! We hope you enjoy cooling down with this easy recipe. It's a creamy, fruity, and delicious treat that you can enjoy all summer long.
RELATED READS: