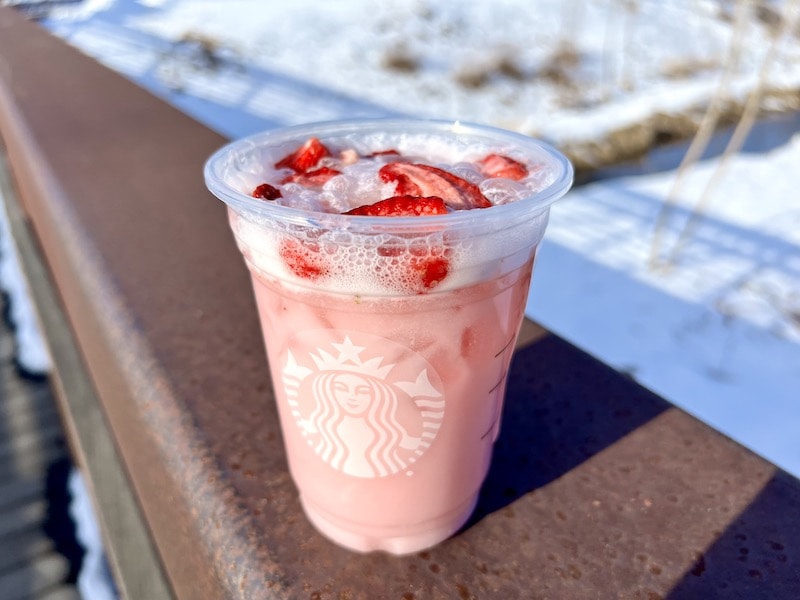 We've all seen this famous Starbucks drink, affectionately known as the Pink Drink. But what exactly is in it, and does it contain caffeine? The short answer is yes, the Pink Drink has caffeine. But it's not from espresso or regular coffee!
You might be surprised to learn that the caffeine in a Pink Drink comes from an unexpected ingredient. Here's what you need to know before you order your bright pink drink.
The Short Answer
The Starbucks Pink Drink does have caffeine. There are 45 milligrams of caffeine in a 16-ounce Starbucks Pink Drink. That's way less than you'd find in a cup of regular brewed Starbucks coffee (310 milligrams).

What's in a Pink Drink?
The Starbucks Pink Drink is famous for its vibrant color, but that color doesn't come from food coloring! You'll find a strawberry acai base (made up of water, sugar, white grape juice concentrate, citric acid, natural flavors, natural green coffee flavor, fruit and vegetable juice, and rebaudioside A), plus sweetened coconut milk and freeze-dried strawberries.
If you're making a Pink Drink at home (which we highly recommend!), you can use herbal tea, grape juice, fresh strawberries, coconut milk, and a little green coffee concentrate. Are you surprised by that last ingredient? Keep reading!
Homemade Starbucks Pink Drink
The pink drink combines strawberries, acai, grape juice, and creamy coconut milk. It's full of interesting flavors and completely dairy-free! Try making it a home for a sweet, satisfying treat.
Try this delicious recipe!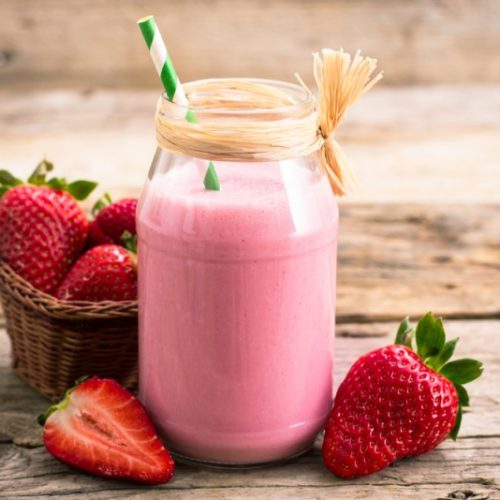 Does the Pink Drink Have Caffeine?
Yes, a 16-ounce Starbucks Pink Drink has about 45 milligrams of caffeine. That's about half the caffeine you'd find in a Starbucks espresso shot (75 milligrams) and just 15% of the caffeine in a medium roast brewed coffee (310 milligrams).
So where does the caffeine in a Pink Drink come from? Starbucks adds something called "natural green coffee flavor" to the drink's strawberry acai base. Green coffee is made by soaking and boiling raw, unroasted coffee beans. It has less caffeine than regular brewed coffee because of this preparation method.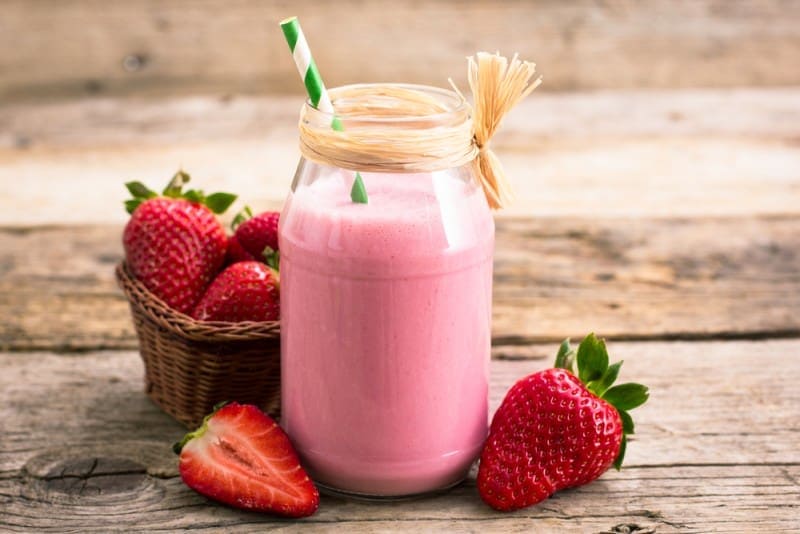 Can you make a Pink Drink without caffeine?
Yes, if you're making it at home, you can easily skip the caffeine. Just leave out the green coffee concentrate for a kid-friendly, decaf drink. You may miss out on a little flavor — green coffee is grassy, earthy, and slightly sweet — but your drink will still be tasty.

The Bottom Line
We hope this answers your burning questions about the beautiful but mysterious Pink Drink. The Starbucks Pink Drink does have caffeine — about 45 milligrams in a Grande — and it comes from green coffee. Now, what are you waiting for? Go order a Pink Drink, or better yet, make one at home!
RELATED READS: