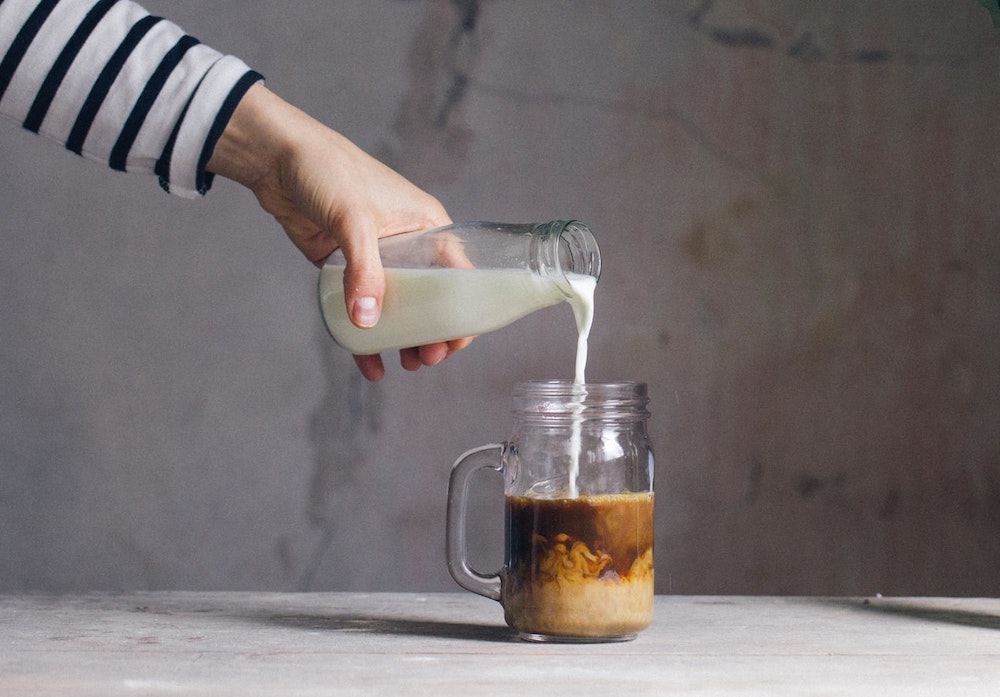 Italian sweet cream coffee creamer is one of the tastiest things you can add to any cup of coffee. But you don't have to search the grocery store for this creamy mixer! We'll show you how to make Italian sweet cream coffee creamer at home. It's affordable, fresh, and fast, and once you taste the results, we think you'll be especially impressed.
Ready to start cooking? Let's make a delicious Italian sweet cream coffee creamer!

What is Italian sweet cream coffee creamer?
Coffee-Mate sells a decadent coffee creamer that it calls Italian Sweet Crème Liquid Coffee Creamer. The company describes this non-dairy creamer as "triple churned and 2x richer than milk." This creamer has become a cult favorite, with some coffee lovers even bringing it on trips, and it's not hard to see why. It's a rich, delicious, and lightly sweetened addition to any cup of coffee!
Of course, if you look at the nutrition label, you might be surprised at the long list of ingredients. Or maybe you just can't make it to the store. Whatever your reasons, we think making Italian sweet cream coffee creamer at home is always a good idea! All you need are a few simple ingredients like milk and sweetened condensed milk. A few minutes at the stove and you'll have a fresh, tasty creamer!
---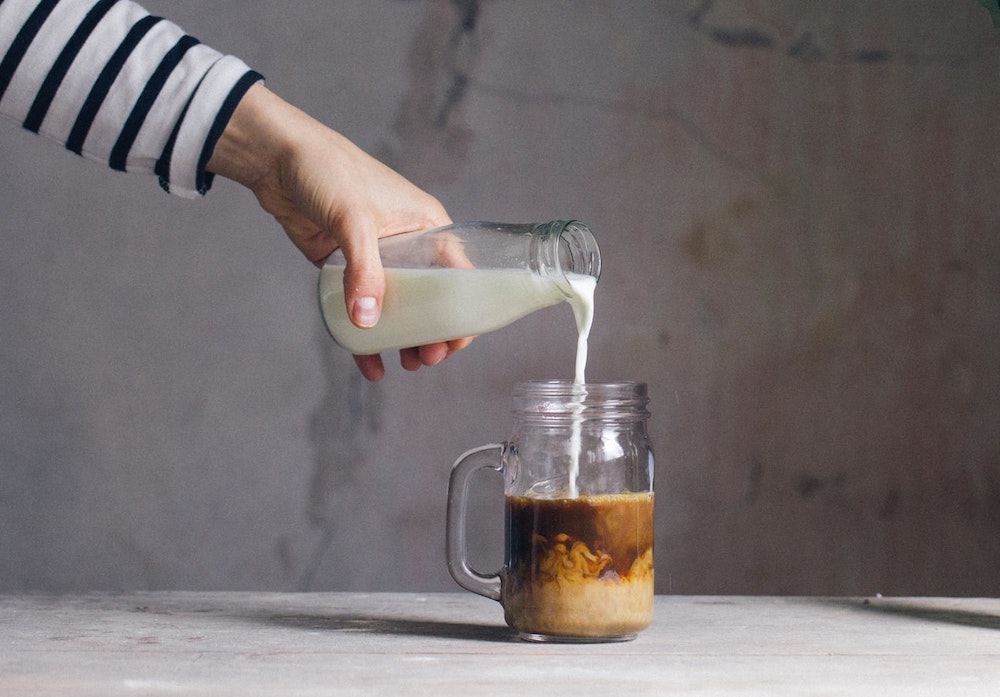 Italian Sweet Cream Coffee Creamer
If you love the Italian sweet cream coffee creamer you can buy at the store, you'll love this recipe even more! It comes together in minutes and tastes better than the original -- at least, we think so. Give it a try and see what you think.
Equipment
Medium saucepan

Stovetop

Spoon or whisk

Airtight storage container
Ingredients
2

cups

milk

16 ounces

1

can

sweetened condensed milk

14 ounces

1

teaspoon

vanilla extract

1

teaspoon

almond extract
Instructions
Combine the milk and sweetened condensed milk in a medium saucepan.

Bring the mixture to a simmer over medium heat, stirring regularly. Once the milk starts to steam, turn off the heat.

Stir in the vanilla and almond extracts. Let the creamer cool completely.

Store your Italian sweet cream coffee creamer in an airtight container for up to 2 weeks, depending on the expiration date of your milk. Enjoy!
Nutrition

Recipe Tips & Variations
Curious about how to vary your Italian sweet cream coffee creamer? Here are our quick tips:
Kinds of Milk
We like to use regular milk and canned sweetened condensed milk in this recipe. You can use any kind of milk you have on hand, including alternatives like almond milk or coconut milk. Don't have fresh milk? You can always use a can of evaporated milk. If you want a richer creamer, you can use heavy cream instead of milk, but keep in mind that this will increase the calorie count.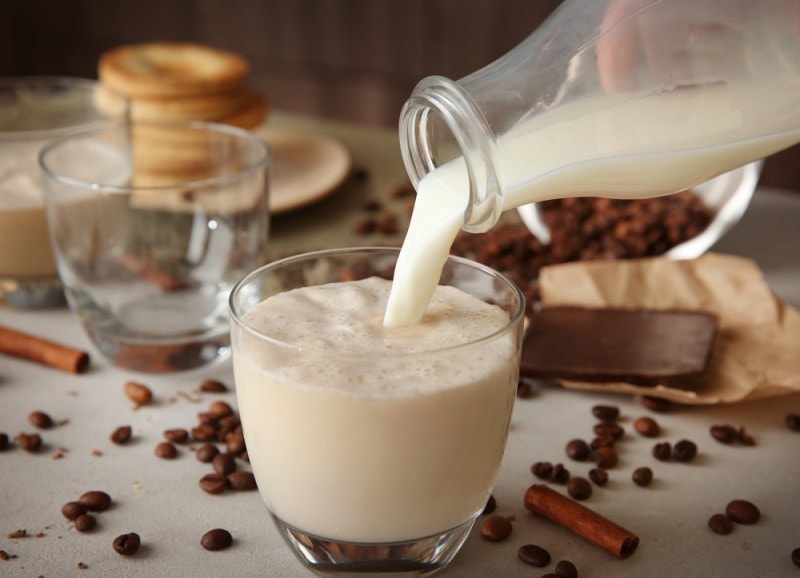 Extra Flavors
The easiest way to add different flavors to your coffee creamer is after you remove the milk from the heat. You can add vanilla extract and almond extract as we do in our recipe, or you can add any other extract you like. Mint and hazelnut extracts are especially tasty options. You can also mix in spices like cinnamon or cardamom for a wintry creamer.

Wrapping Up
There you have it: an easy recipe for homemade Italian sweet cream coffee creamer. This rich, smooth creamer has just a hint of sweetness and a tasty combination of vanilla and almond. Keep a batch in the refrigerator for easy, delicious mornings! We hope you love this rich coffee creamer recipe as much as we do.
SEE ALSO:
---
Featured Image Credit: Alberto Bogo, Unsplash