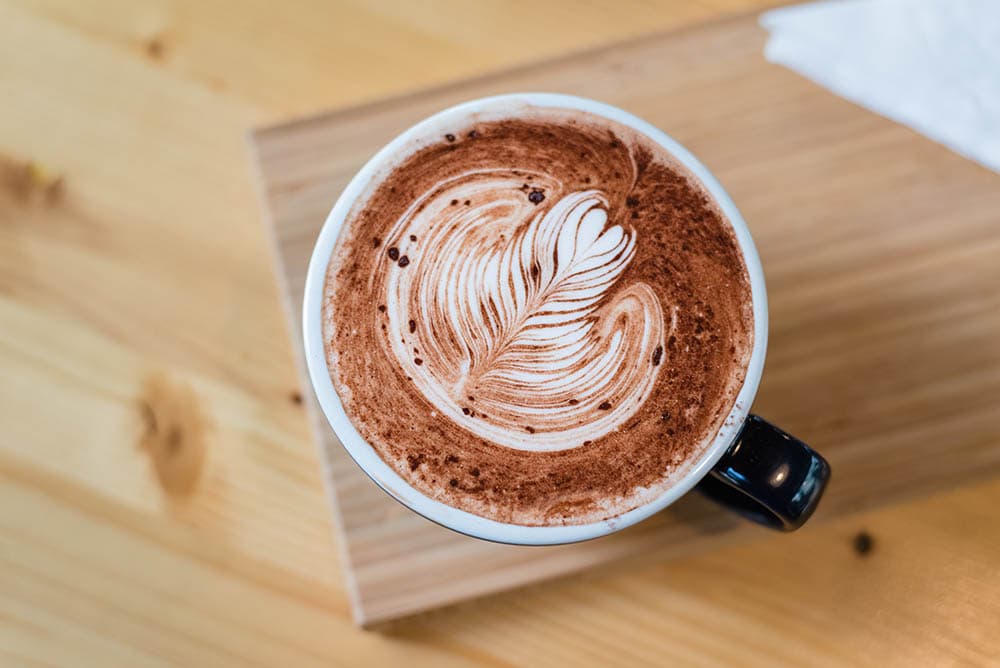 Nutella is a crazy delicious hazelnut spread that millions of people enjoy, a popular breakfast staple in a few countries and cultures. It's creamy, sweet, and smooth, with a hint of cocoa and a complex hazelnut flavor. Nutella with chocolate or peanut butter and toast are just two of many ways to enjoy it, plus the hundreds of other ideas and recipes on the internet. One taste of Nutella and you'll find ways to add it to dozens of things, including coffee. If you're looking for some great Nutella coffee recipes, we've got you covered:

What is Nutella?
Nutella is a hazelnut and cocoa spread that is sweet and delicious, with a big fanbase around the world. Originating in Italy, Nutella is a product of the Ferrero company, the same one that makes the famous gold-wrapped Ferrero Rocher chocolates. Although Nutella isn't exactly famous for being healthy, it's often consumed for breakfast in countries like Italy and Brazil for a quick and easy meal. In fact, the sugar and fat content in Nutella per serving is much higher than peanut butter. Regardless of the nutritional info, Nutella is not just a popular item but an important part of the culture in some countries.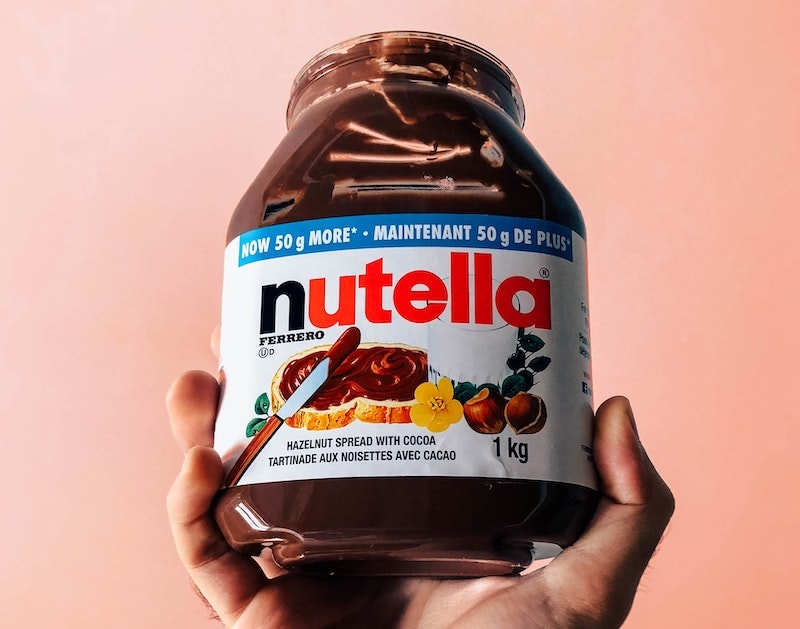 The 3 Best Nutella Coffee Recipes: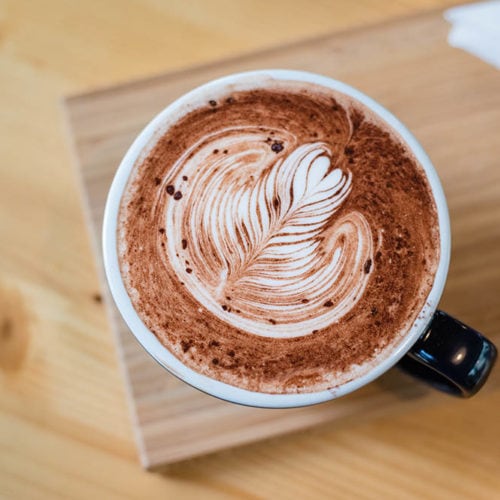 Nutella Latte
This Nutella latte is simple and to the point: a strong espresso base with a sweet, hazelnut flavor. This is a great recipe to impress your friends with and will have everyone wondering how you made it. Here's our favorite Nutella Latte recipe:
Equipment
Espresso maker

Milk steamer

Microwave

Bowl

Coffee cup
Ingredients
1

tablespoon

Nutella

1

double shot

espresso

Steamed milk

Milk foam
Instructions
Brew a double shot of espresso as usual.

While it brews, steam your milk and save the foam.

Heat up approx. 1 TBSP of Nutella in the microwave, being careful that it does not burn. It should only take around 10 seconds.

Drizzle the warm Nutella on the bottom of a coffee cup.

Add the espresso, then steamed milk and milk foam.

Top with a drizzle of Nutella and enjoy.
Nutrition
---
2.

Nutella Frozen Coffee
Frozen coffee is a refreshing treat during the summer, helping people get their coffee fix while dealing with the heat. Add Nutella and you'll have your new summer favorite at-home recipe. Here's how to make our Nutella Frozen Coffee:
Ingredients
High-powered blender
½ cup dark roast or cold brew coffee
Ice
Milk
Whipped cream (optional)
½-1 TBSP sugar (optional)
1-2 TBSPs of Nutella (add more for a sweeter drink)
Combine coffee, sugar (optional), ice, and Nutella in the blender. Set to the highest speed, adding ice if needed.
Add your choice of milk and blend on a slower setting.
Pour into a glass and add whipped cream if desired. Enjoy right away.
---
3.

Nutella Mocha Cold Brew Coffee
Bringing out the cocoa flavors in Nutella with mocha or chocolate is always a great idea, especially if it involves some cold brew coffee. This is a great change-up from your average caramel or mocha iced coffee, which can get boring after a while. Here's our way to make some Nutella Mocha Iced Coffee:
Ingredients
Cold-brew coffee
Water
Ice
½ tbsp chocolate syrup (or mocha syrup)
½ tbsp Nutella
Combine chocolate syrup and Nutella in a microwave-safe dish and warm them up together, being careful not to burn them. Stir until mixed together.
Make your cold brew as usual. Most cold brew is a 5:1 water to coffee ratio.
Add some of the Nutella-mocha syrup and stir, adding more for taste.
Once mixed, add ice and enjoy!
---
Featured Image Credit: Zunny16, Shutterstock