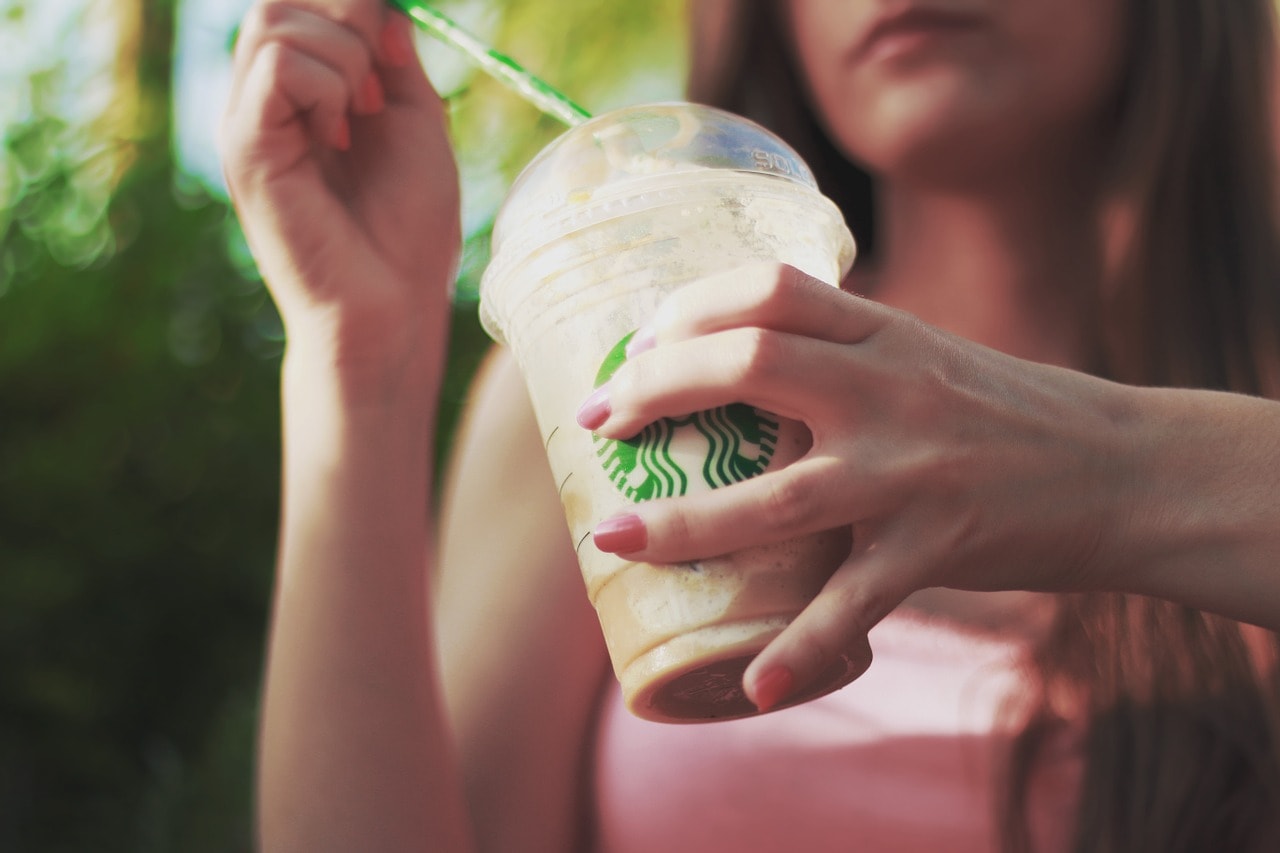 We're not sure what it is about Nutella, but many people love it. Maybe it's the creaminess of the stuff or just the amazing taste, but Nutella is good by itself, spread on toast, or even put into a Starbucks drink that you can order off the secret menu.
In fact, the Starbucks Nutella Drink is one of the most popular items on the secret menu, as well as the Starbucks Nutella Frappuccino. You can even order a 50-calorie version of the Starbucks Nutella Drink for those who love that Nutella taste but are counting every calorie. In our article below, we'll tell you how to order these three Nutella drinks from Starbucks' secret menu.

How to Order a Starbucks Nutella Drink From the Secret Menu
Ordering the Starbucks Nutella Drink isn't as hard as you might think. Here's a recipe card you can print out and take to your local Starbucks to give to your friendly barista: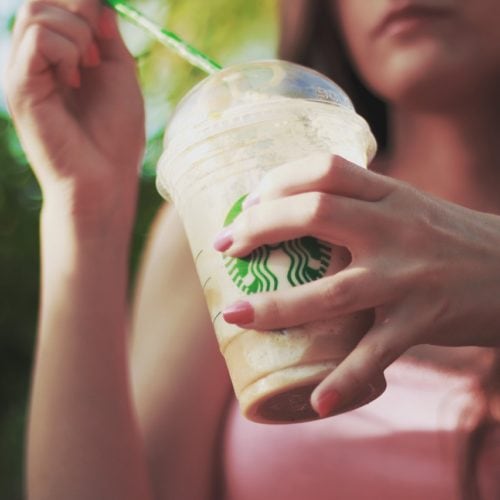 Starbucks Nutella Drink
Wondering how to order a Starbucks Nutella drink off the secret menu? Show this recipe card to your barista (and don't forget to tip well!).
Ingredients
1

Cafe Misto

1

pump

chocolate syrup

1

pump

hazelnut syrup

1

squirt

caramel drizzle
Instructions
Make a Cafe Misto and add the chocolate and hazelnut syrups.

Top with whipped cream and a caramel drizzle.
Or you can just ask for the following when you hit the drive-thru. Ask for the regular Café Misto from the menu, then ask the barista to add one pump of chocolate syrup, one pump of hazelnut syrup, and a squirt of caramel drizzle. This sweet drink is extremely delicious and tastes just like you purchased some Nutella and added it to your Starbucks beverage. Give it a try. You're going to love it.

Starbucks Nutella Frappuccino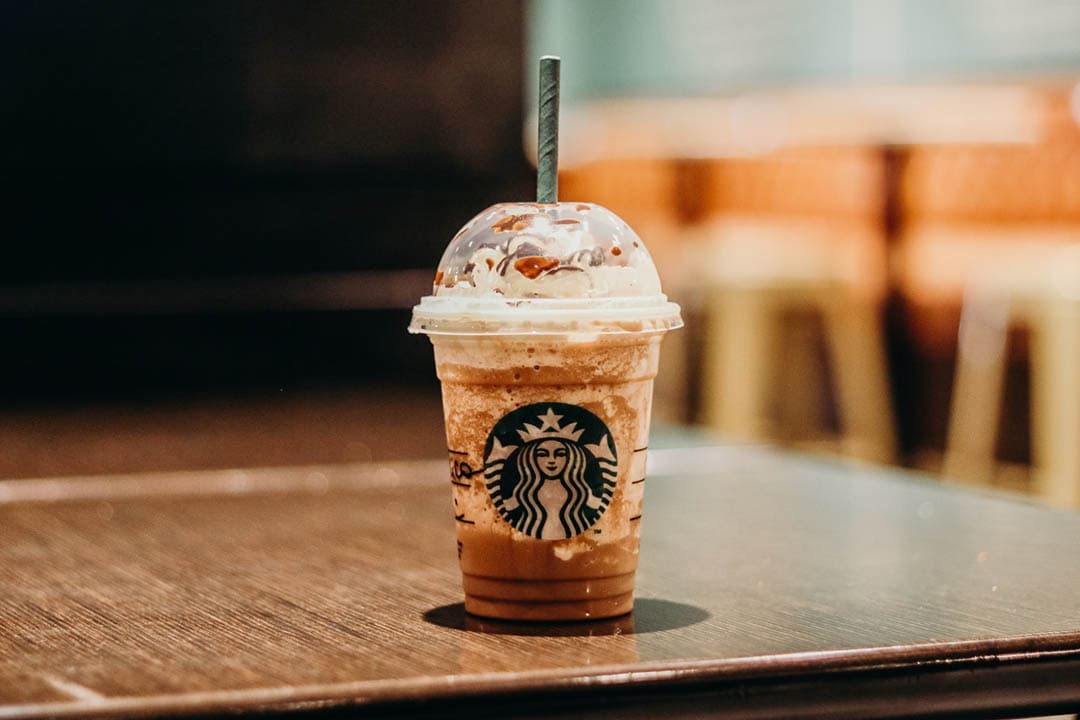 Another popular item on the Starbucks secret menu, among many, is the Starbucks Nutella Frappuccino. Who would have ever thought that you could combine your love for Frappuccinos and Nutella?
You start by putting in an order for a Grande Mocha Frappuccino with heavy cream. Then, ask for a double shot of hazelnut syrup and one squirt of toffee nut syrup. Once you've put in your order, don't forget to ask for some mocha drizzle, and then top it off with chocolate curls if your local Starbucks has them.
The chocolate curls are optional, but they do add the best finishing touch to this delicious drink.

50-Calorie Starbucks Nutella Drink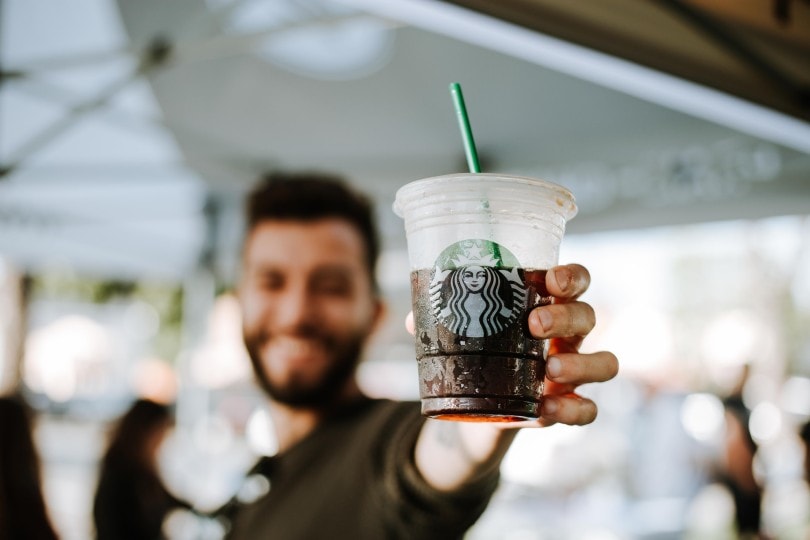 The biggest problem with many of the Starbucks secret menu drinks is that they're chock-full of sugar, calories, and everything else that someone trying to watch their weight isn't supposed to have. Luckily, most people know that you don't have to avoid Starbucks altogether if you're trying to watch your weight or live a sugar-free healthier life.
If you love Nutella, then there is a 50-calorie Nutella Cold Brew option for you on the secret menu. Simply order the following to have your cake, so to speak, and eat it too.
Start with ordering a Grande Nitro Cold Brew. The Nitro Cold Brew is already creamy and prechilled, so it doesn't need ice and doesn't use milk or cream because of the nitrogen infusion, making it better for you from the get-go.
Once you've ordered your Grande Nitro Cold Brew, ask for one squirt of hazelnut, two squirts of sugar-free vanilla, and a faint splash of heavy cream. Heavy cream isn't required, but it makes the drink taste even more delicious, so the choice is yours.
If you love Nutella, Starbucks, and anything related to coffee, then these Nutella drinks from the secret menu are for you. You can even order the 50-cal version and not feel like you're cheating on your diet!
---
Featured Image Credit: Pixabay