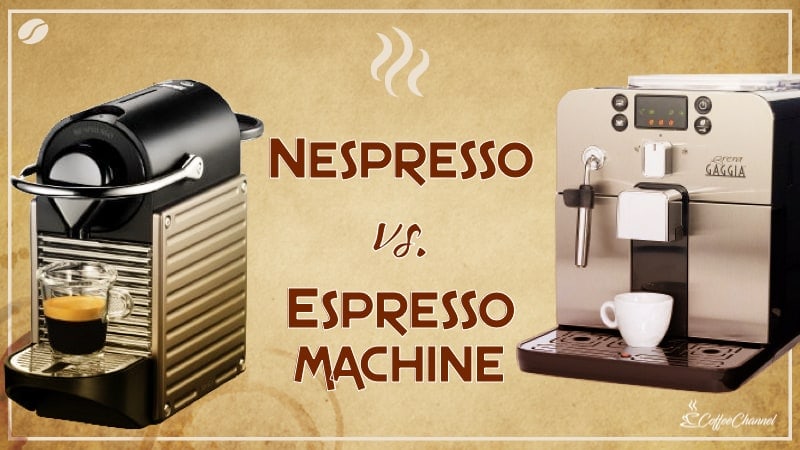 Home brewed espresso can be really special. Not only do you not have to wake up early to wait in line at the coffee shop, but you also get to craft your drink with your own two hands. If this sounds like something you're interested in, you're probably wondering what espresso-making device you should invest in. Allow us to introduce you to an espresso machine and a Nespresso. Though both products create authentic quality espresso, one is quite different from the other.


Espresso Machine Basics: Automatics & Semi-Automatics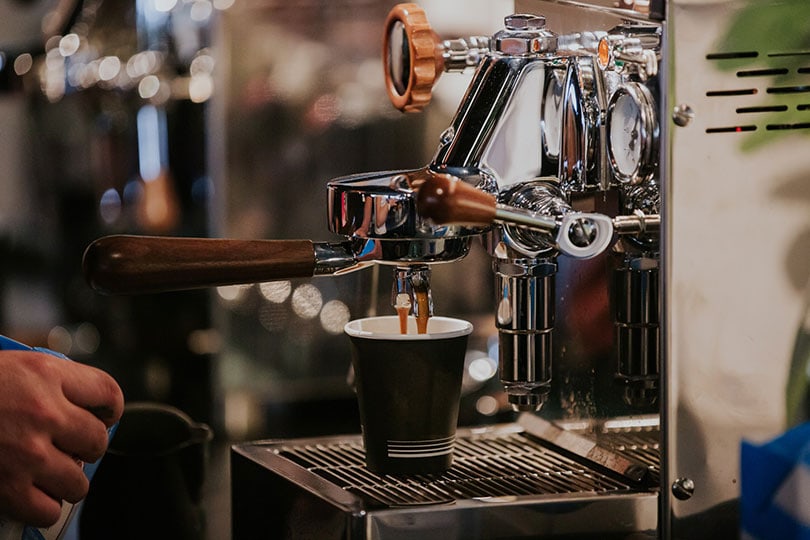 If you're new to at-home espresso-making, there's a good chance you've considered buying an espresso machine. These are great because they do some of the work for you, but you still get to feel like a barista. Two types of espresso machines are automatic and semi-automatic. Both have different levels of hands-on application. They both require basic maintenance and cleaning procedures that have to be done to ensure the long life and consistent results you'd expect from buying an espresso machine. Below, we will look at the differences between the two types of espresso machines.
Automatics are easy enough to use. You only have to measure the coffee grounds and water and put them in their correct reservoirs, along with tamping (packing) the grounds. The touch of a button handles everything else. An internal timer stops the extraction, and in less than a minute you have quality espresso waiting for you.
If you've mastered other brewing methods and are looking for a new challenge, a semi-automatic espresso machine provides an even more authentic, hands-on option. They do less of the work for you, allowing you to learn more about the craft of espresso making. You have the same responsibilities as with the automatic version, however, you're also in charge of when the espresso stops extracting. This means you have complete control over the timing of extraction from start to finish, which can widely change the flavor of your espresso. Investing in this type of espresso machine requires patience and the willingness to learn.
Pros
High-quality espresso with crema
Control over the process
Professional-grade
Cons
More expensive
Harder to master
Less consistent results
SEE ALSO: What are the types of espresso machines?

Nespresso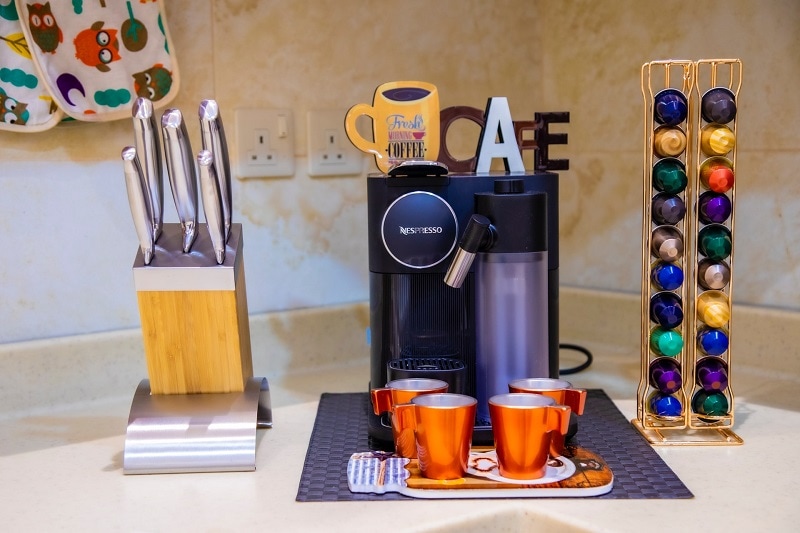 Nespresso machines are smaller, cheaper, and they make espresso differently. The creators wanted a compact, simple way to make espresso and they accomplished just that. This machine takes capsules of pre-ground coffee that come in different varieties for single, double, or lungo espresso, along with options for 8-14 oz coffees. The user inserts the capsule, places their cup under the nozzle, and activates the machine.
The Nespresso uses centrifusion technology for the extraction process. Activation starts spinning the capsule up to 7,000 times per minute to blend the grounds with water. This produces an espresso or coffee product that pours right into your cup. This product is perfect for those who place a lot of value on time and convenience. It works quickly and is a very simple process. It won't make you feel like a barista, but the quality blends in the capsules give you an authentic espresso.
Pros
Consistent results
Easy to use
Compact and less expensive
Cons
Less control over the process
Must buy Nespresso pods
Won't feel like a barista
RELATED READ: What's the difference between Nespresso Original and VertuoLine models?

Final Thoughts
If you want to learn the craft and gain the skill set of espresso-making while being a home barista, an automatic or semi-automatic espresso machine can provide you with that personal experience. These options require more maintenance and cleaning than a Nespresso would but are well worth the investment. The Nespresso machine is the option for those who emphasize the importance of speed and convenience. It's a smaller investment and it takes up less space in your kitchen. It can give you a great espresso with less preparation and doesn't sacrifice the quality.
SEE ALSO: Nespresso Inissia vs Pixie: Which is Better?