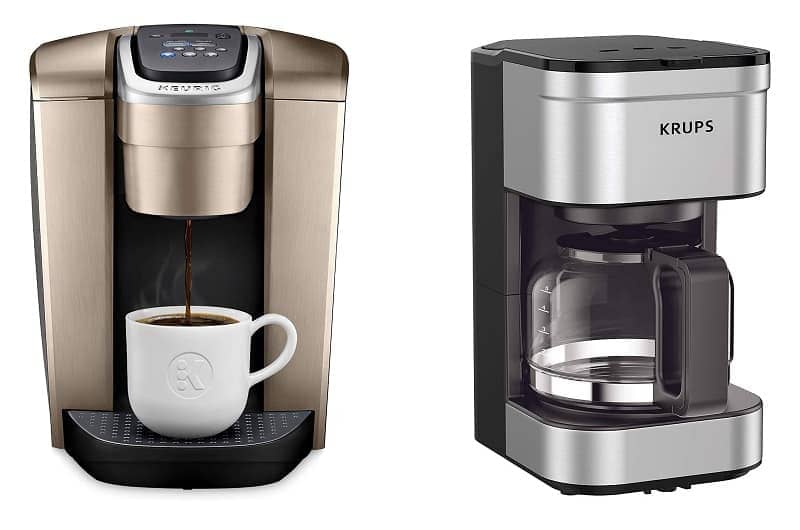 Keurig is a relative newcomer to the space of home coffee makers in the grand scheme of things. Only in the last decade or so has Keurig risen above the rest to become the go-to choice for personal coffee machines and office caffeine hubs. Before Keurig was a mainstay, drip coffee makers reigned supreme and were seen everywhere from college dorms to your parents' kitchen counter.
There are many things that Keurigs and drip coffee machines have in common. They both make regular cups of coffee rather than espresso, they both are automatic brewers, and they both come in various shapes and sizes that will suit different people's coffee needs better or worse. We're going to cut through all the unnecessary details and explain fundamentally what Keurig and drip machines are all about, and help you decide which is right for you. In this article, we put two titans of the at-home coffee world under the microscope and leave no stone unturned as we weigh the pros and cons of each against the other. You don't want to miss this.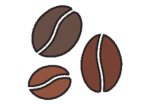 Overview of Keurigs:
First up, we have the new kid on the block: Keurig. These machines are renowned for their simplicity and convenience. We're not exaggerating when we say there is no easier way to make a cup of coffee than using a Keurig. The Keurig business model is built on making the coffee brewing experience as frictionless as possible. Many brewers call themselves automatic, but it's never a more appropriate word than when you're talking about a Keurig.
It's All About the K-Cup
The secret to Keurigs unparalleled convenience is the K-Cup. K-Cups are the coffee pods that all Keurig machines use to make coffee. Each K-Cup comes sealed with a predetermined amount of coffee inside. To make coffee, all you have to do is take the K-Cup out of the box, pop it in the machine, and press a button; that's it. It literally does not get any easier than that.
When you're done, simply open the machine, take the used K-Cup out and toss it in the garbage. Here we run into one of the major drawbacks to Keurigs: waste. K-Cups are made of plastic, and when you drink as much coffee as we do, you might start to worry about the environmental impact you're creating to fuel your coffee habit. There are reusable K-Cup adapters that you fill with coffee yourself, which are great alternatives, but fiddling with a filter basket loses a lot of what makes the Keurig so great in the first place.
Variety
Keurig has been rolling out new models pretty regularly in the last few years, so there's bound to be a particular model that resonates with you. There are models that have several different cup size settings, pre-heat and stay-warm modes, and practically anything else you can think of. There are ultra-lightweight Keurigs that make a single cup, and nothing else, and full-blown coffee stations that we think might even make us dinner if we asked nicely. The bottom line is if there's something you want in a coffee maker, chances are there's a Keurig that can do it.
How Much Do Keurigs Cost?
The annoying, unhelpful answer is it depends. Since there are so many different Keurig models to choose from, the range of prices is also quite wide. Generally speaking, Keurigs tend to be on the expensive side. Even for some of the simpler models, you can expect to pay a pretty penny for access to that game-changing convenience and streamlined brewing the name Keurig is known for.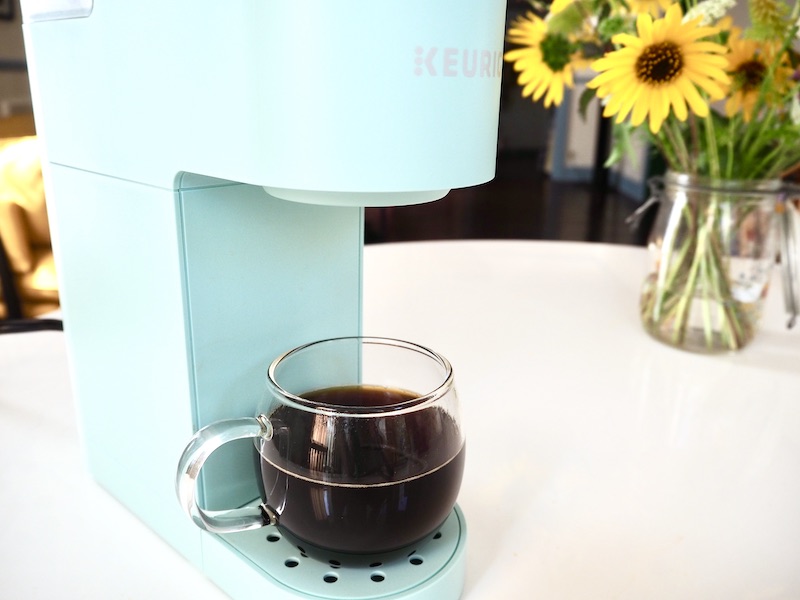 That isn't to say they aren't worth the price, but for budget-conscious buyers, you might be better off looking for another machine.
Pros
Ultimate convenience
Many models to choose from
Tons of K-Cup options

Overview of Drip Coffee Makers:
On the other side, we have drip coffee makers. We should point out that this is quite a large category, so there are some assumptions we'll make to simplify things. We're only going to consider drip machines that make regular coffee. Some automatic coffee makers come as part of a 2-in-1 espresso and coffee maker. We won't consider this style since those machines are really in a class of their own.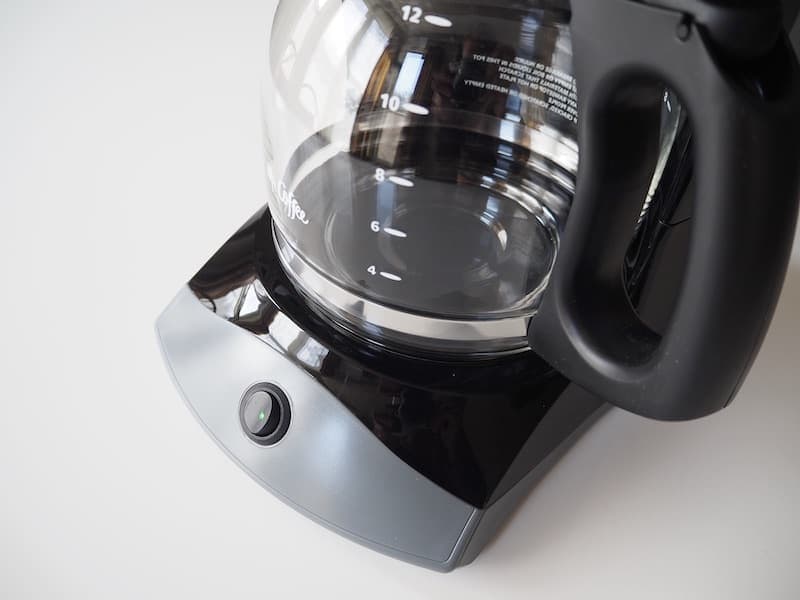 "Regular" Coffee Maker
If someone told you they had a "regular" coffee maker, we're pretty sure you'd picture a drip coffee maker in your head. Automatic drip machines have been a staple on kitchen countertops for decades now. They're dependable, relatively easy to use, and make decent coffee.
Much like Keurigs, there are many different kinds of drip coffee makers you can potentially buy. There is a seemingly infinite number of brands to choose from, and some brands even have multiple versions of drip machines. However, there are only a few features worth looking for in a drip machine; everything else is noise.
A brew timer is a great feature that many people can't live without once they get used to it. Waking up to fresh coffee is a delight, and the good news is most drip machines have one these days.
Another nice feature is automatic shutoff.  Some days are so crazy that we're surprised we make it out of the house with our keys, never mind remembering to shut off the coffee maker. This is a make or break feature for us since it could literally save you or your family's life.
Other than those two options, we don't think there's much else you need in a drip machine.
Filters
Automatic drip machines need some way to filter the coffee. Traditionally, machines used one-use-only paper filters. Compared to Keurig, paper filters are annoying and cumbersome, and worst of all, they're not even less wasteful than K-cups.
Some drip coffee makers come with permanent filter baskets, and we prefer this style. Unfortunately, the time you save not messing with the paper filters will be spent cleaning the filter basket instead. We're willing to make this sacrifice, but, again, this is more involved than the Keurig. You're probably starting to see a pattern forming.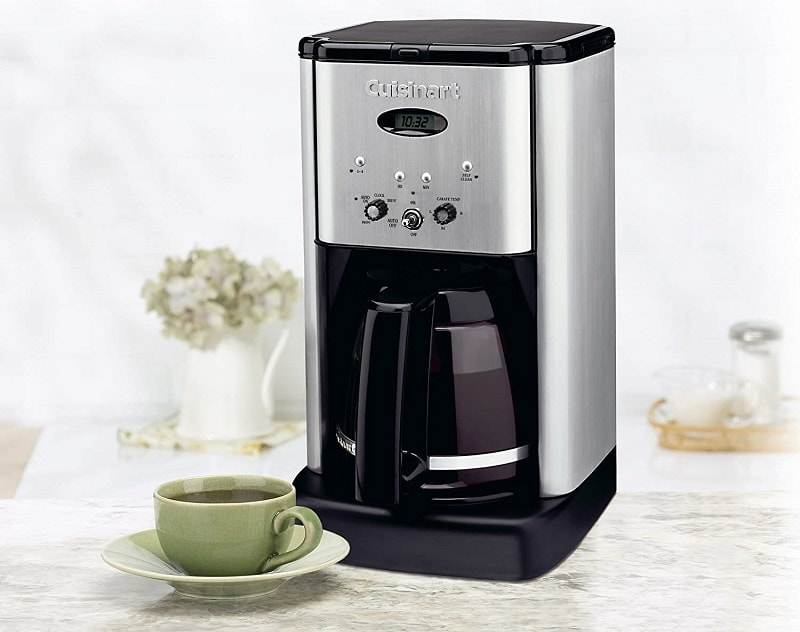 Value
Since drip machines make similar quality coffee and are more inconvenient to use than Keurigs, you're probably thinking it's a done deal and that Keurig is the clear winner. The last consideration that makes things more complicated is the price. While Keurigs are expensive even for small, single-serve machines, drip coffee machines are cheap. We bought the cheapest eight-cup machine we could find in our local big box store, and it worked just fine. We're not sure if it will hold up in the long run, but it cost a fraction of what even a cheap Keurig would run you.
Pros
Very cheap
No-frills design is dependable
Auto-start and preheat features usually come standard
Cons
Far less convenient than Keurig
Pick your poison between paper filters and hard-to-clean filter baskets

Keurig vs Drip Coffee Maker: Conclusion
So, there you have it! We hope this rundown has helped you make a decision between Keurig and drip coffee machines. They fit in a similar niche, but several important differences mean which is right for you depends on how much you're willing to spend and how you plan to use your coffee maker.
If money is tight and the price is a major concern, you'll probably be better off opting for a drip coffee machine. Automatic drip coffee makers are almost universally cheaper than their Keurig counterparts, and any money you spend will go towards more features. On the other hand, if you value convenience and ease of use above all else, there's no question, get a Keurig. The only true one-button coffee-making experience we've had has come from a Keurig.
SEE ALSO: