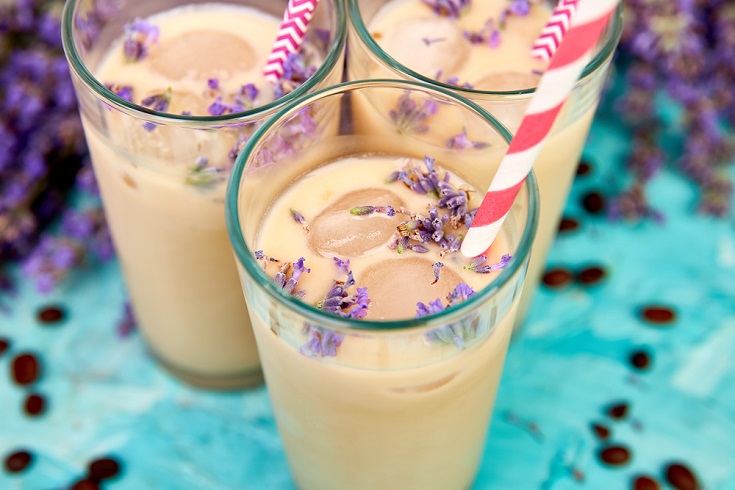 London's weather is famously dismal, so it's no surprise warm, cozy tea is a popular beverage. But if you don't live in London — or you're just tired of regular hot tea — an iced tea latte may be just what you're looking for!
The iced London Fog Latte is a pleasant twist on the creamy, bergamot-flavored original. By putting together Earl Grey tea with milk, vanilla, and lavender, this drink is unbelievably tasty. Let's get brewing!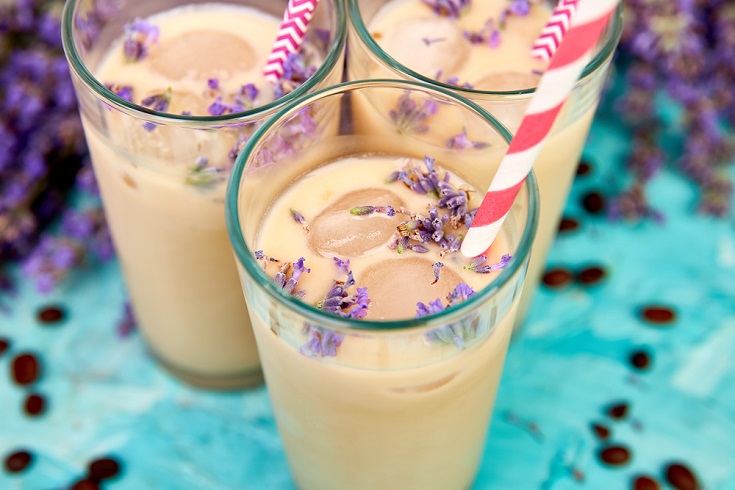 Iced London Fog Latte
A classic Earl Grey latte is a warm, cozy delight. But sometimes it's just too hot for a hot cup of tea! That's where the refreshing, herbal iced London Fog latte comes in. Shake it in a mason jar for rapid cooling.
Equipment
Large mason jar (with lid)

Straw (optional)
Ingredients
1

Earl Grey tea bag

or loose leaf tea

8

ounces

filtered water

¼

cup

milk

any kind

1

cup

ice cubes

1

teaspoon

vanilla extract

Simple syrup

or agave or honey (to taste)

1

teaspoon

dried lavender flowers

optional
Instructions
Brew your Earl Grey tea. Pour 8 ounces of boiling water over an Earl Grey tea bag or 1 tablespoon of loose leaf tea. Let steep for at least 7 minutes, or follow the instructions on your tea's packaging.

Remove the tea bag or filter out the tea leaves. Let the tea sit for a few more minutes -- you don't want it to be hot!

Fill your mason jar with ice cubes. Then add the cooled tea, vanilla extract, and milk. Add a spoonful of your favorite sweetener (we like honey) if you'd like. Screw on the lid and shake to thoroughly cool the drink.

Take the lid off, sprinkle on a few dried lavender flowers, and throw in a straw if you'd like. That's it! Your iced London Fog latte is ready to drink.
Nutrition
---
What is Earl Grey tea?
Earl Grey tea is one of the world's most popular types of tea. It's a kind of black tea flavored with bergamot, which is a Mediterranean citrus fruit. Earl Grey tea is floral, complex, and lightly caffeinated — and it's a classic breakfast tea, often served with milk and sugar.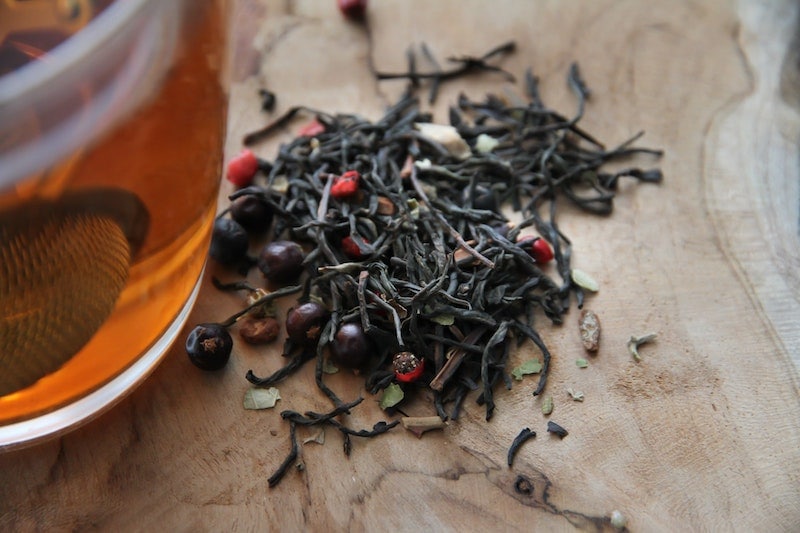 Can you use a different kind of tea?
If you're not a fan of Earl Grey or you want to skip the caffeine, you can use a different kind of tea leaves. But keep in mind that a London Fog latte made without Earl Grey is a completely different drink! Use a chai blend to make a chai tea latte, or an herbal tea to make a twist on a Starbucks Pink Drink. Try experimenting with your favorite brand of tea — cinnamon is particularly tasty — and see what you think.
Can you make a hot London Fog Latte?
Of course! The London Fog latte is delicious hot and over ice. Try them both and you'll see what we mean…
Easy London Fog Latte
A London Fog Latte is a mixture of Earl Grey tea, steamed milk, and vanilla syrup. The name comes from the drink's appearance -- murky like a dense London fog -- and the Brits' famous love of tea! Here's how to make a delicious homemade version.
Try this delicious recipe!


London Fog Latte: Wrapping Up
Ready to start brewing a tasty iced tea latte? We hope you love this iced London Fog latte as much as we do. It's creamy, floral, and complex, and the sprinkle of lavender flowers puts the flavors over the top. Time for a truly refreshing drink!
RELATED RECIPES:
---
Featured Image Credit: Bondar Illia, Shutterstock