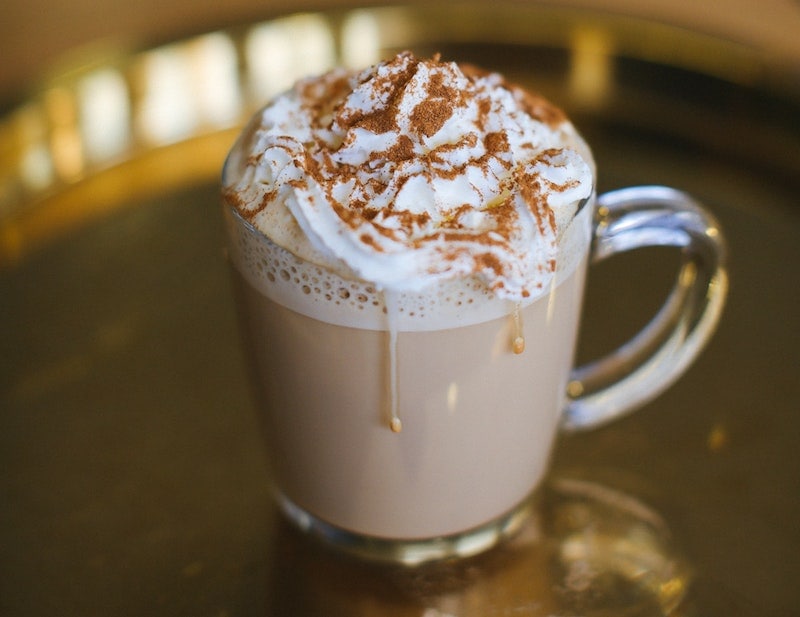 Cinnamon milk is a comforting, cozy drink that's incredibly easy to make. It makes a great relaxing bedtime drink for adults and children alike. But if you're a coffee lover, we also recommend adding a shot or two of espresso. Who says your cozy drink can't be caffeinated?
Here's our guide on how to make cinnamon milk perfectly. Be careful: this drink is so delicious, you may quickly become addicted. Good thing cinnamon is full of health benefits!

Cozy Cinnamon Milk
This easy drink is a delicious treat on a cold day. Heat milk, honey, and cinnamon for a satisfying winter drink, and add a shot of espresso if you want a little caffeinated boost! But proceed with caution, as this drink is addictively tasty.
Equipment
Small saucepan

Stovetop

Spoon

Mug
Ingredients
1

cup

milk

1

teaspoon

honey or agave

1

pinch

ground cinnamon

1

teaspoon

vanilla extract

2

ounce

espresso

optional

1

ounce

whipped cream

optional
Instructions
Heat milk in a pan on the stove, on medium-low heat. Stir regularly to keep it from burning.

Add honey, cinnamon, and vanilla extract. Stir thoroughly.

Remove from heat and pour into a mug.

If you want, you can add a shot of espresso at this point.

Top with whipped cream and a sprinkle of cinnamon for a more decadent treat.
Nutrition

Milk & Cinnamon Drink Variations
Learning how to make cinnamon milk is very simple with this recipe, which makes it equally simple to customize! You can adjust the ratio of spices to milk and sugar, try using an alternative kind of milk, or add a splash of coffee. Here are some cinnamon milk variations to try:
What kind of milk?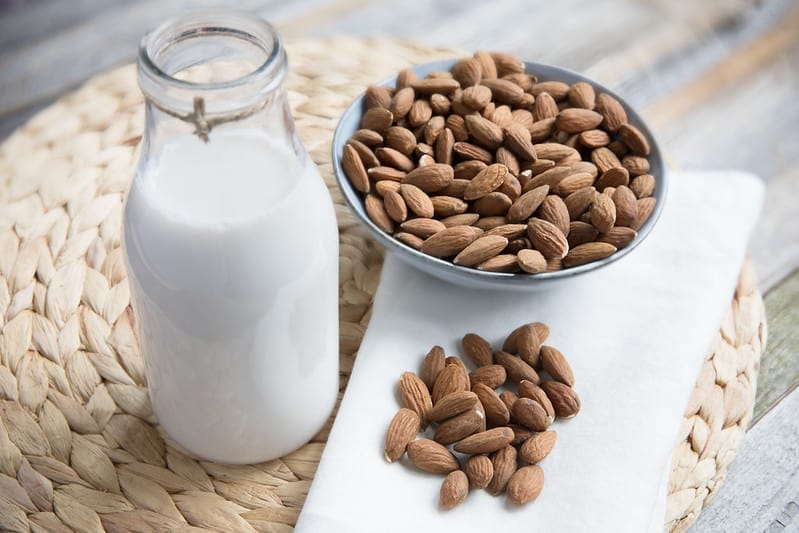 Whole milk, skim milk, and 2% all work well in this drink, but if you're avoiding dairy, you can try oat milk, almond milk, or coconut milk instead. Try one of our vegan coffee recipes today!
Other spices
Cinnamon is delicious and full of nutrients, making it a great spice to add to many drinks. But you can also add other spices, like nutmeg, cardamom, or a pumpkin spice blend. Why not experiment and see what you prefer?
Adding coffee or espresso
A classic cinnamon milk drink doesn't have any caffeine, but that doesn't mean you can't turn it into cinnamon milk coffee! We at Coffee Affection enjoy adding coffee to just about everything — like turning a chai latte into a dirty chai latte. If you want to try it, we recommend using espresso or very strong coffee to get the best flavor.
Hot or cold?
The above recipe is for a hot cinnamon milk drink — perfect for a wintry night. But if you're in the mood for cinnamon milk in the summer, you can skip the stove and drink your cinnamon milk cold. Stir in cinnamon and honey in the glass, and add ice for an extra-cold drink.

Final Thoughts
Have you found your new favorite cozy drink? Cinnamon milk is one of the easiest drinks you can make at home, requiring just a few simple ingredients and about 6 minutes. Turn it into a breakfast drink by adding espresso or experiment with your favorite spices. The flavor possibilities go on and on!
RELATED READS: