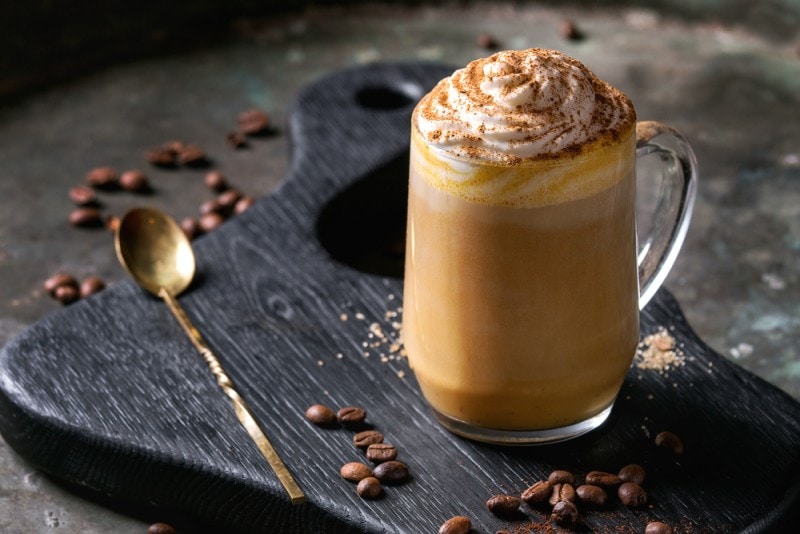 When the holidays roll around, it's time to whip up cozy drinks. You can beyond the peppermint mocha and gingerbread latte to create something new: the holiday spice flat white!
Here's our easy recipe, including tips on making your holiday spice flat white extra delicious. You'll be enjoying a holiday treat before you know it.

What is a holiday spice flat white?
A flat white is a more espresso-forward version of a latte made with less steamed milk. The smooth microfoam on top of the latte is flatter than frothier drinks, leading to the name flat white. Add classic holiday spices like cinnamon, cardamom, and nutmeg to turn a regular flat white into a holiday special!
Depending on who you ask, the flat white likely originated in either Australia or New Zealand. Two different baristas claim to have invented this velvety drink back in the 1980s. Some historians even claim the drink dates back to the 1950s!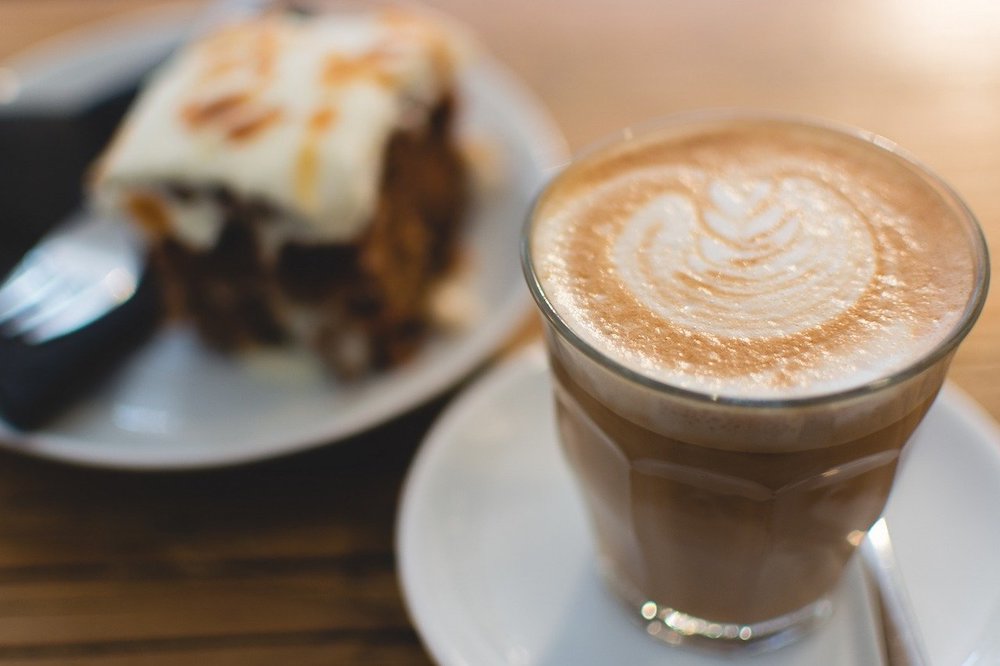 What's in a Starbucks Holiday Spice Flat White?
Starbucks introduced the flat white back in 2015 and quickly rolled out the holiday spice version, too. Sadly, this drink isn't on the menu anymore — but here's what was in it. A Starbucks Holiday Spice Flat White contained ristretto shots of espresso, steamed milk, microfoam, sugar, cinnamon, ginger, nutmeg, and clove. And the special ingredient taking it over the top was tangerine sugar!
---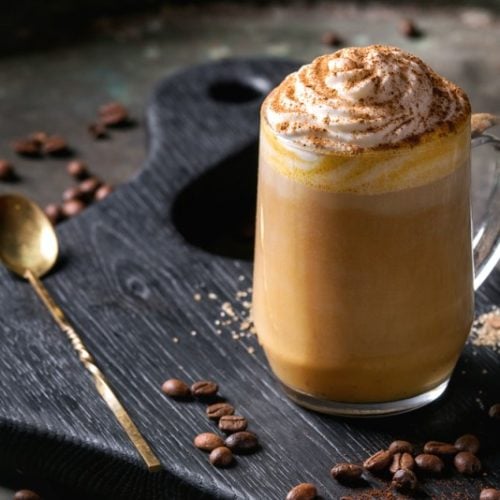 Holiday Spice Flat White
We're recreating the popular Starbucks holiday drink, the Holiday Spice Flat White. Whip up a little orange sugar using tangerine zest and add your favorite spices for a cozy drink with a bright, citrusy twist. You'll love it!
Equipment
Large holiday mug

Espresso machine or coffee maker

Zester, grater, or knife

Milk steamer

Small bowl
Ingredients
2

shots espresso

or ½ cup strong coffee

1.5

teaspoons

white sugar

1

teaspoon

tangerine zest

1

pinch

cinnamon, ginger, nutmeg, and cloves

6

ounces

milk
Instructions
Pull two shots of espresso. If possible, make them short ristretto shots for the best flavor. You can also brew ½ cup of strong coffee instead.

Make the spice mix. Add the sugar and spices to a small bowl. Zest a tangerine (using a zester, grater, or knife) into the bowl, making sure to avoid the white layer under the orange rind. Stir the mixture thoroughly.

Steam your milk. Use the steam wand on your espresso machine or a standalone milk steamer to produce delicate microfoam and warm milk.

Pour the espresso into your coffee mug. Add the sugar and spice mix (holding back a small spoonful) and stir well.

Add the steamed milk on top, spooning on a layer of microfoam at the end. Sprinkle with the rest of your spice mix and enjoy!
Nutrition

Homemade Holiday Spice Flat White: Recipe Variations
Wondering how you can adjust this recipe? Here are a few easy ideas.
Sugar & Spice
The sugar and spice mix provides most of this drink's unique flavor, and it's also easy to adjust to your preferences. You can use a pre-made pumpkin spice mix if you'd like, or leave out any spices you don't like. If you only have one spice, that will work! You'll miss some of the drink's complexity but it will still be delicious. And you can substitute a different kind of citrus fruit for the tangerine if you'd like. Regular oranges or lemons could be very tasty!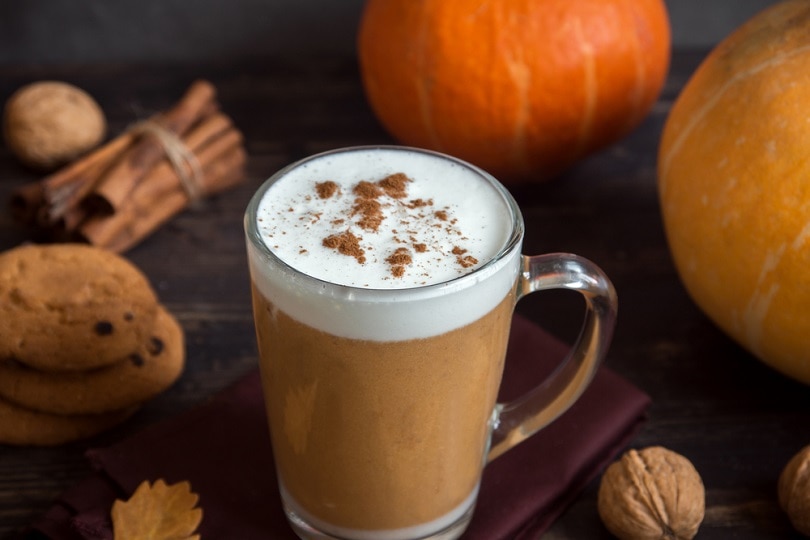 Milk
You can use any kind of milk you'd like for this recipe, from regular skim milk to coconut milk, almond milk, and oat milk. Make sure you can steam your preferred milk, as a flat white isn't a flat white without the velvety microfoam.

Holiday Flat Whites: The Bottom Line
Time to start enjoying your holiday spice flat white! We hope you have fun brewing this simple recipe at home. The tangerine sugar is a fun twist that you can use to brighten a whole range of coffee drinks!
RELATED READS:
---
Featured image: Natasha Breen, Shutterstock