Some people are just hard to buy gifts for. When it's the holiday season or their birthday comes around, you inevitably wind up scrambling at the last minute, searching for something, anything, to get them. In situations like these, we like to fall back on one of our favorite emergency gift ideas: the gift basket. More specifically, we tend to gravitate towards coffee gift baskets since many people like coffee, but also because it's possible to put together creative coffee gift baskets—even for non-coffee drinkers.
If you're like us, you love giving gifts of coffee. Whether for a fellow coffee lover or someone who is just starting down that path, coffee gift baskets are great for any occasion. We are seasoned pros at buying gifts for coffee lovers because as coffee lovers ourselves, it's all we get and it's all we give. But there are so many products out there, how can you make up the best coffee gift basket? We'll show you how!
In this article, we collect some great ideas for putting together your own DIY coffee gift basket. Most elements are geared towards coffee drinkers, but we include several ideas for people that don't drink coffee so that you can apply these ideas to anyone on your shopping list. You're welcome.
Looking for something a little easier? Volcanica's World Traveler Coffee Gift Box is a fun and delicious option that comes packed with some of the world's best coffee.
Your favorite coffee lover can enjoy Jamaican Blue Mountain, Komodo Dragon, Sumatra Mandheling, and Ethiopian Guji (whole bean or your choice of grind), all in a celebratory, confetti-filled gift box!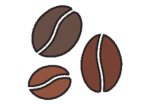 Top 11 Things To Put In a Coffee Gift Basket:
With so many different options, you should be able to find something for every flavor of coffee drinker! Here are our favorite options, including brilliant DIY coffee gift basket items:
1. Coffee mugs: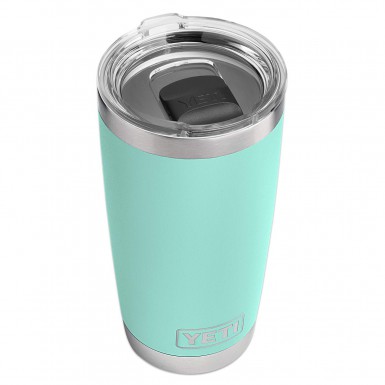 If you're going to drink coffee, you'll need something to drink it in! You can personalize a mug by getting a Custom Photo Mug. For the outdoorsy type, there are Yeti Ramblers that keep your drinks either very hot or very cold. Mugs are one of our favorite gifts to give. Silly or classic, there are many to choose from.
---
2. Coffee Beans: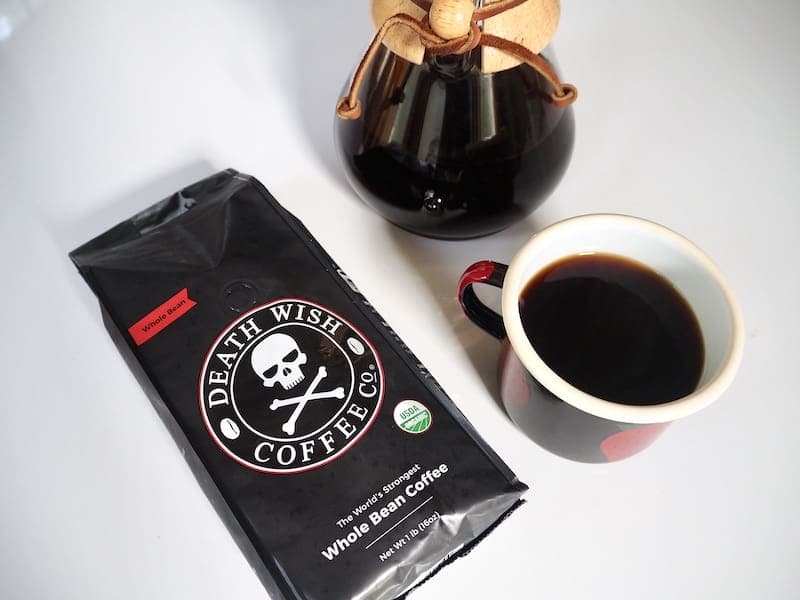 Are you getting this gift basket for someone who needs a strong cup of coffee in the morning? If so, we would like to point you toward Death Wish Organic Coffee. This company boasts that the beans they roast are 200% stronger than an average cup of coffee but still have a wonderful flavor. Read our full review of Death Wish Coffee here!
Maybe the person you are buying this gift for prefers less caffeine? They may like Cooper's Ethiopian Bright Light Roast. This coffee was grown at 6,500 feet and offers a wonderfully complex cup of coffee with notes of fruits and nuts.
For these two brands, we recommend the Death Wish with the French press and the Cooper's Ethiopian Bright Light Roast with the pour-over.
---
 3. Tea:
Sometimes we like a change of pace, and what could be better than tea? If you know what kind of tea the person receiving this gift prefers, then, of course, go for that! If not, we recommend a sampler pack. The Twinings Tea Bags Sampler Assortment Variety Pack Gift Box has 48 different flavors in it. Or, if you want something that both looks and tastes good, we suggest the Taylors of Harrogate Classic Tea Variety Box.
---
4. Biscotti:
Nothing washes down a great cup of coffee better than sweet bakery items, and our favorite is biscotti. We recommend either Nonni's Almond Dark Chocolate or Lotus Biscoff.
---
5. French Press:
If we're going to make a coffee gift basket, it seems like maybe we should put something in it that can make coffee! Here is one great option: the French Press is a wonderful coffee maker. It lets the drinker feel totally in control of their coffee from the beginning of the cup to the very end. French Presses make a hearty cup of coffee that brings out its oils and natural flavors. Known as a "dirty" cup of coffee in the industry, this brewing method has been popular for quite some time.
There are quite a few stellar brands out there, but we tend to prefer rustic aesthetics that pair with amazing functionality, so we recommend the Veken French Press Coffee Maker or the Bodum Chambord French Press. Both are made by wonderful companies that have a great reputation in the coffee world, so the main difference here will be your personal preferences.
---
6. Pour Over:
Pour-over is a method of brewing that has seen a rise in popularity over the past 20 years or so. While it is similar to the French Press in that you control all elements of your cup from start to finish, the pour-over offers an entirely different experience than the French Press. While the French Press is known as a "dirty" cup of coffee, the pour-over is considered "clean." Less of the oil gets through and brighter notes are highlighted. Some people prefer the French Press, others prefer the pour-over, and we say that there is no harm in having both.
A couple of our favorite pour-over coffee makers are the Bodum Pour Over Coffee Maker and the Chemex. Bodum has had a mark of consistency when it comes to producing coffee-related items, while Chemex has jumped on the scene to all but take over the market when it comes to larger yielding pour-overs. In general, specialty shops now offer a Chemex as an option. There is a gap in pricing between these two, so your final decision may be budgetary.
SEE ALSO: Our Complete Guide to Brewing Pour-Over Coffee
---
7. Coffee Grinder: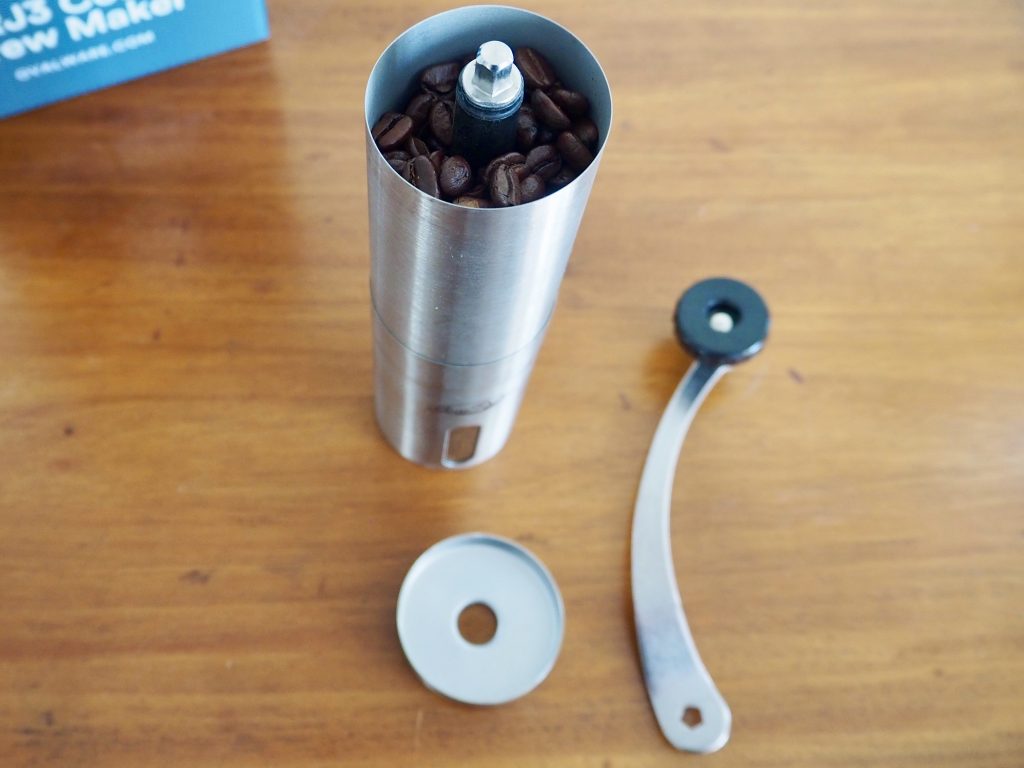 Now that you've gotten something to brew coffee with, this gift basket surely needs something to grind the coffee! There are several options here, from hand grinders to electric grinders. The only thing you'll have to worry about is if it fits in the basket!
The Hamilton Beach 80335R is a wonderful grinder that should fit snugly right next to your coffee maker. It is compact in size but big in results. It is highly adjustable, with a removable top, so it is easy to access all that coffee you just ground up. If your gift receiver is more of a hands-on person, why not try the JavaPresse Manual Coffee Grinder? This item is less adjustable and a little tougher to use, but we really appreciate how this item looks. Made of stainless steel, it is both sleek and classy.
---
8. Homemade Cold Brew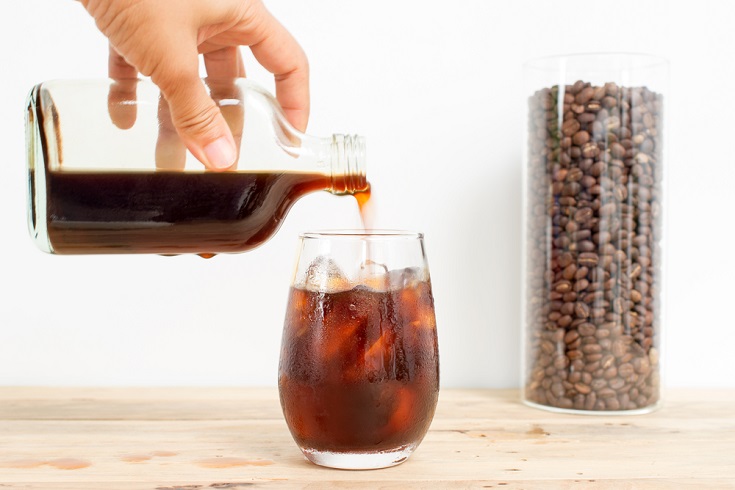 A batch of cold brew in a tightly sealed mason jar is a great way to add more personal touch to a gift basket. Cold-brew is easy to make, lasts for up to 2 weeks, and is velvety smooth, and delicious. Make sure you don't make it too soon so that it stays fresh for the recipient. If you have a go-to favorite cold brew recipe, you could include it in the basket on a recipe card as a bonus.
---
9. Mug Warmer
A mug warmer is the perfect addition for coffee lovers with busy lives. Almost everyone has been dragged away from their morning cup at some point only to come back to a disappointing, room-temperature coffee. Mug warmers come in a bunch of different designs and do an excellent job of keeping coffee hot while you step away. If you're feeling ambitious and know how to knit or crochet, you can even make your own for the ultimate DIY touch.
---
10. DIY Chocolate-Covered Espresso Beans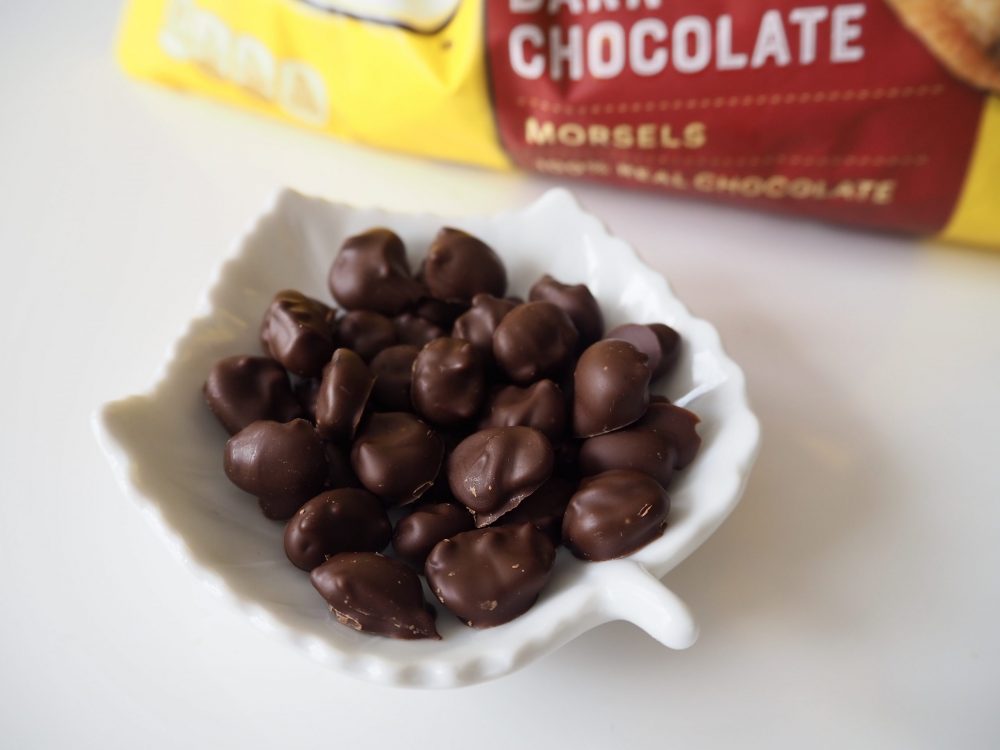 We haven't met many people that don't love chocolate-covered coffee beans. Even if someone doesn't drink coffee, chances are they'll like these. Chocolate-covered coffee beans are surprisingly easy to make yourself, and all you need are some coffee beans and chocolate. We like to make a mix of light and dark chocolate beans to keep things interesting.
Easy Chocolate-Covered Espresso Beans
Chocolate and coffee go together perfectly, and not just in mochas! You can make chocolate-covered espresso beans in just a few simple steps. They're the perfect afternoon treat or gift for your faovrite coffee lover.
Try this delicious recipe!
---
11. Coffee Scrub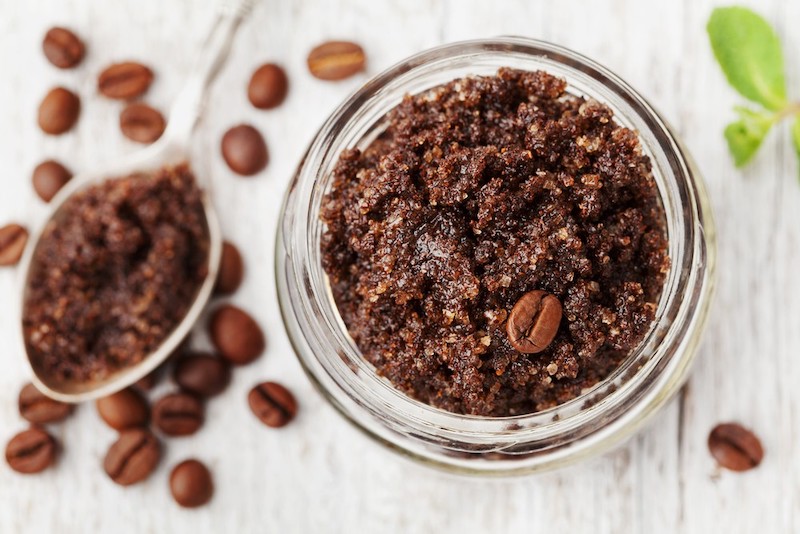 Here's the first idea for non-coffee drinkers. Coffee scrubs are popular in the health and beauty crowd because they're inexpensive, they smell great, and they make excellent exfoliators. You could either make a DIY coffee scrub yourself and put it in the basket, or you could include the ingredients and let the person craft their own. There are tons of coffee scrub recipes online, and most only require a few common ingredients.

Best Coffee Gift Baskets Found Online
We understand that putting a whole basket together can be time-consuming and difficult, so here is a list of four curated coffee gift baskets that are perfect for the holiday season.
Volcanica World Traveler Coffee Gift Basket
Here at Coffee Affection, we were lucky enough to try Volcanica's World Traveler Coffee Gift Box, and we can confirm: this is one of the best gifts you could possibly give a coffee lover. The box is nicely put together and filled with celebratory red confetti. And most importantly, the coffee is amazing! Your favorite coffee lover can feast on Jamaican Blue Mountain, Ethiopian Guji, Komodo Dragon, and Sumatra Mandheling — some of the best coffee in the world. Plus, you get to choose between whole bean or three different grind sizes. What's not to love?
---
Starbucks California Daybreak Gourmet Coffee Gift Basket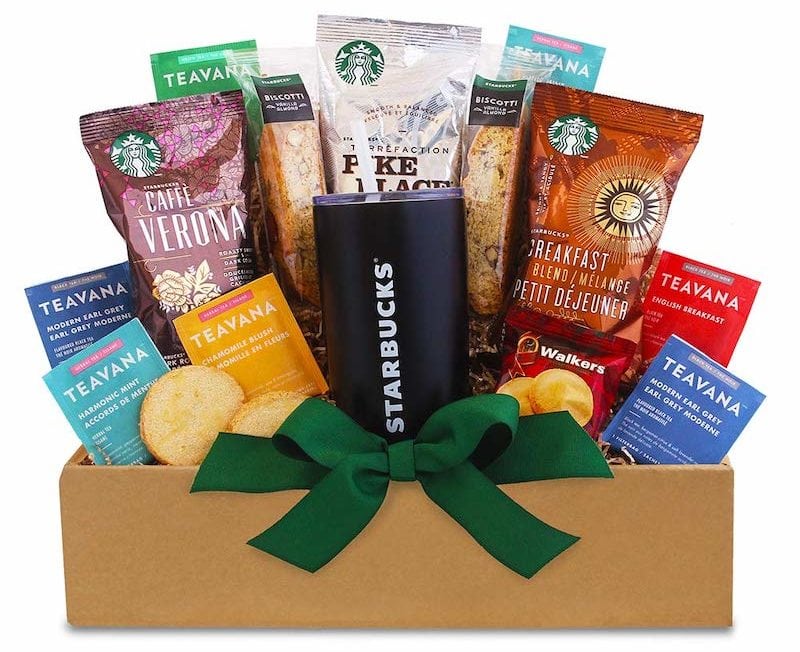 The Starbucks California Daybreak gift basket would be such a joy to open. It has so much stuff, we hardly know where to start! This package comes with three different Starbucks roasts (Sumatra, Verona, and House) and a coffee mug to enjoy them in. Sometimes, people don't want coffee and that's okay. With this gift basket, you'll also receive an assortment of Teavana teas. Need something to wash it all down with? This has you covered there as well with Nonni's Biscotti and Walkers Shortbread Rounds.
---
The Java Joe Box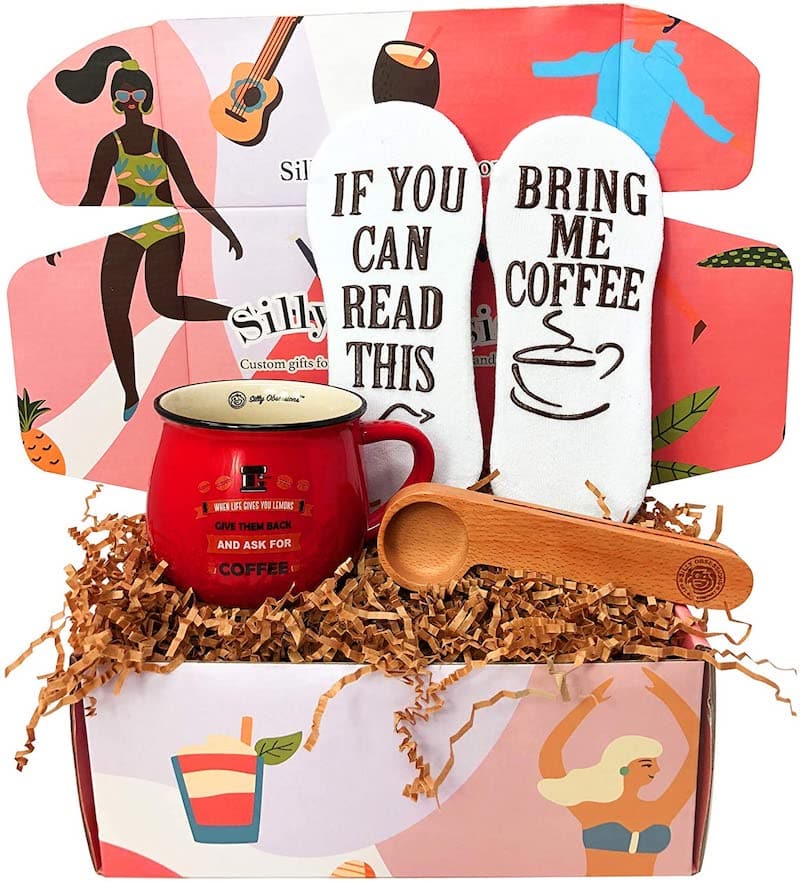 For the fun-loving person in your life, consider The Java Joe Box. There are several different sizes you can order, depending on your price point. The base set gives you a neat wooden measuring spoon, a coffee mug with a silly saying on it, and a pair of socks that say, "If you can read this, bring me coffee."
---
Java Planet Coffee Sampler Pack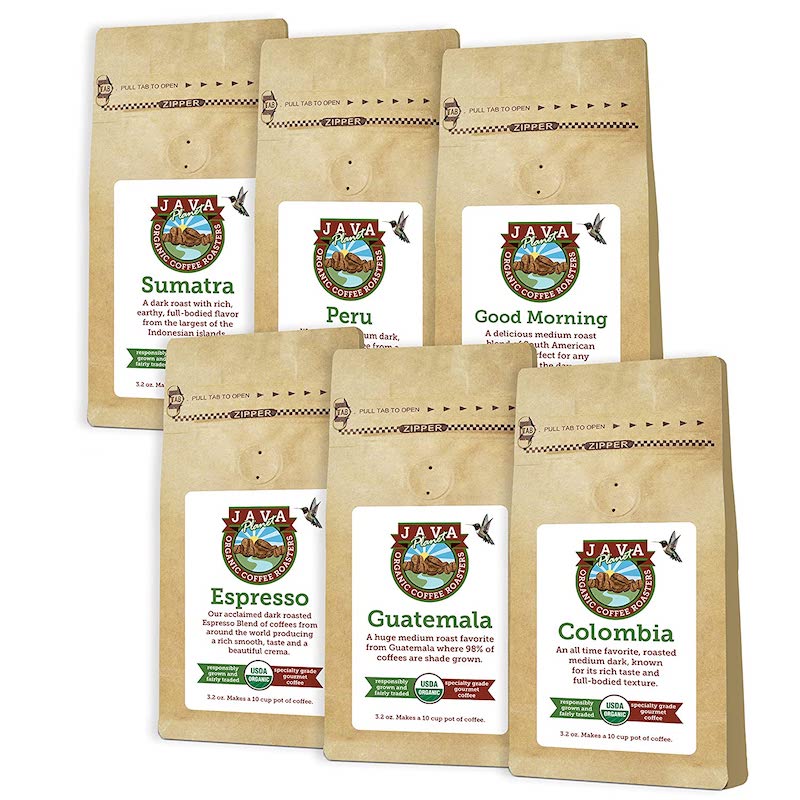 Maybe the person you are shopping for has all the unusual items they need, as well as all the coffee makers and grinders they could ever ask for. Well, you can certainly never have too much coffee! With the Java Planet sampler pack, you get six bags of three-ounce coffee of different roasts and different regions. If this doesn't sound like enough, you can always order a bigger sampler!

Conclusion
Gift baskets are the best option for the difficult people on your shopping list. Some people view gift baskets as taking the easy way out, but they can be personal, thoughtful gifts with a bit of effort and creativity. Themed gift baskets are easier to compile than random ones, and coffee is one of the best themes you could choose.
Even if the person you're shopping for isn't a coffee lover, a coffee-themed gift basket could still be a good option since there are tons of ways to make creative coffee gifts that don't actually involve drinking coffee.
And there you have it! If at any point during the holiday season, you are feeling overwhelmed with shopping, let us help! Not only do we love coffee, but we know where to find it. Happy shopping and happy holidays, but most importantly, happy sipping!
More Great Reads:
---
Featured image: nikkytok, Shutterstock