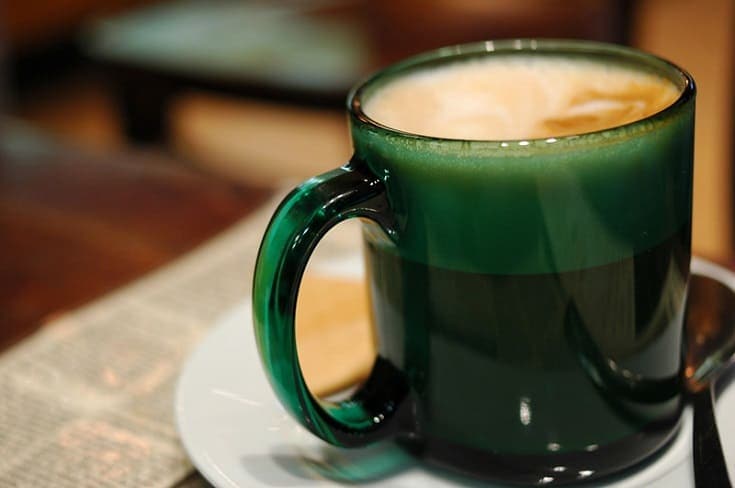 The Café Au Lait is a popular drink worldwide, with dozens of traditional variations that depend on the location. The French version differs from the New Orleans version, with even smaller variations between European and American regions. It's a great drink that can either be light in flavor or have a bitter taste, depending on where you're ordering.
Instead of traveling for a traditional café au lait recipe, you can make it at home without fancy equipment. Since neither version requires espresso, there's no need to go out and buy a machine. You'll need chicory, however, which isn't a common household ingredient. To make the Café Au Lait two ways, follow the recipes below and enjoy: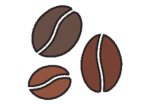 How to Make a French Style Café Au Lait:
The French style Café Au Lait is the traditional style of café au lait, made with hot milk and drip-brewed coffee. It's different from adding cold milk, known in the coffee world as white coffee. The Café Au Lait usually contains steamed milk, but some regions will use scalded milk instead.
Ingredients
3 tablespoons dark roast coffee
3 cups of cold water
3 cups steamed or scalded milk
Equipment
Drip-style coffee brewer
Coffee mug
1. Brew your coffee.
Add dark roast coffee to your brewer, using cold water for the process. If you're using an electric coffee maker, select the strong brew option.
2. Steam the milk.
Steam milk if you have a steamer or method of steaming. (If you can't use steamed milk, use scalded milk: boil on the stovetop to the point of boiling, remove from heat).
3. Add the milk and coffee to your mug.
Add equal parts of hot coffee and steamed milk to the mug, starting with the hot coffee first.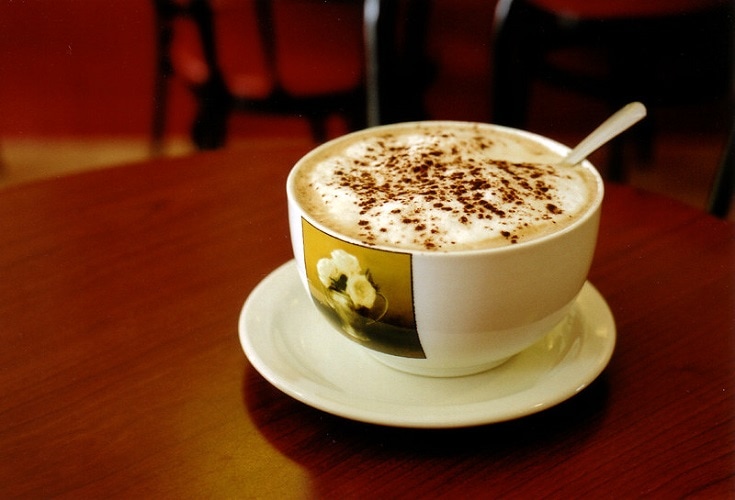 How to Make a New Orleans Café Au Lait:
The Café Au Lait is a popular coffee drink in the morning in New Orleans, and the recipe is different than the French version. It's strong and bitter in flavor, which is due to the chicory in the New Orleans-style coffee. The chicory-added coffee is not required for the recipe, but it's worth a taste.
Ingredients
3 tablespoons of dark roast coffee (French Market with chicory added preferred)
3 cups of cold water
3 cups of scalded milk (see step two)
Equipment
Drip-style coffee brewer
Coffee mug
1. Brew your coffee.
Add dark roast coffee to the coffee brewer, using the filters needed for your brewer. Use cold water for the brewing process.
2. Heat your milk.
As the coffee is brewing, heat the milk on the stovetop. Stop right before boiling and quickly remove from heat. DO NOT BOIL.
3. Combine the milk and coffee.
Pour the hot milk into a mug, then add brewed coffee. Sweeten to taste if desired.

Variations
Try these variations for a more customized drink:
Try Different Kinds of Milk
If you prefer to use non-dairy milk, you can swap out the milk for oat, almond, or any plant-based milk. There will be a subtle difference in taste, which can sweeten or mellow out the bitterness of the coffee. Soy, almond and oat milk are all popular plant-based kinds of milk that are available at most grocery stores.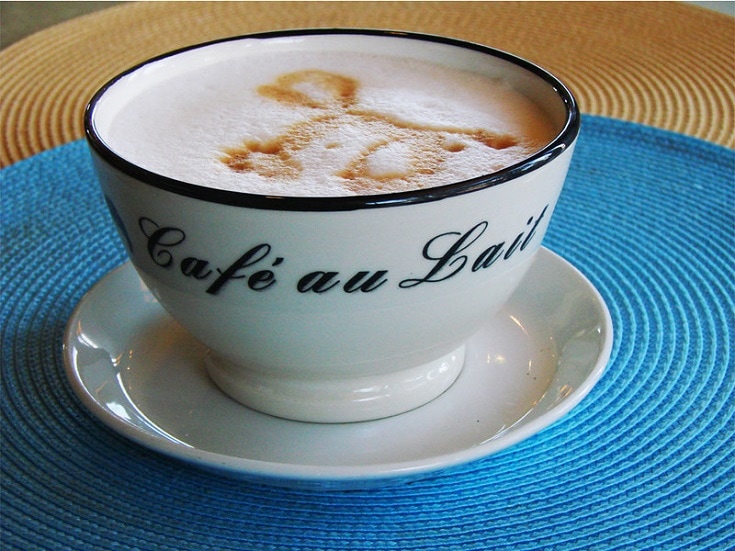 Use Different Coffee Blends and Roasts
For different coffee flavor profiles, experiment with different roasts and blends. There are dozens of dark roasts with different notes and levels of bitterness, which will change the taste of your drink. If dark roasts are too strong, try a Colombian roast for a mellower taste.

Conclusion
The café au lait is a timeless coffee drink that might seem difficult to make at home since it's something you order at a coffee shop. However, it's surprisingly easy to make, regardless of the style. With some coffee beans and hot milk, you can make a café au lait in a few minutes. If you do choose to make the New Orleans style, we recommend trying a coffee blend with chicory for a more authentic taste.
RELATED RECIPES:
---
Featured Image: 100%`¥afe, Flickr