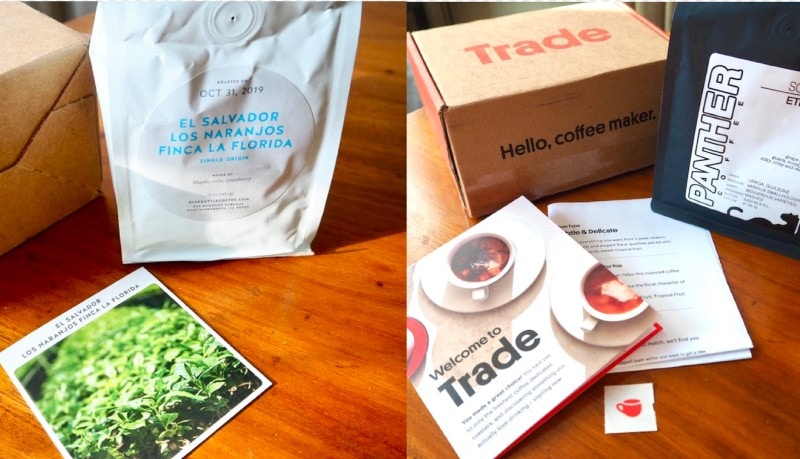 Receiving coffee subscriptions is incredibly convenient — fresh, ready-to-brew coffee beans arriving regularly on your doorstep — but shopping for subscriptions can be a lot more time-consuming. If you're choosing between Blue Bottle and Trade, you've already narrowed the search down to two great options. So which should you pick?
Here's a quick overview of the Blue Bottle and Trade coffee subscriptions, plus some tips on how to choose. Get ready for some delicious coffee!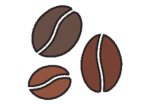 All About Blue Bottle Coffee Subscription
Blue Bottle is a well-known coffee company from San Francisco. If you've been to the famous Ferry Building, you've probably tried this tasty coffee — and the coffee subscription is equally delicious. Offering minimalist packaging and on-demand roasting, this is a high-end subscription.
There's a flavor-matching quiz with unusual questions on your favorite spices and salad dressings, and you can opt for single-origin, blend, or espresso beans. And you can upgrade to a subscription welcome kit, which includes Blue Bottle's patented pour-over coffee brewer, paper filters, and a branded tote.
When we tested this subscription, we received a very tasty El Salvadoran coffee with unusual notes of cola and cranberry. Blue Bottle also includes detailed information on the coffee grower, region, and tasting notes.
One thing Blue Bottle doesn't offer is pre-ground coffee. The company is very freshness-focused, so you'll need to invest in a good coffee grinder to enjoy this subscription. It's also one of the pricier subscriptions we've tested — so be prepared to break out your wallet!
Pros
Stylish, minimalist packaging
Great curation
Choice of single-origin, blend, or espresso beans
Decaf available
Subscription welcome kit
Cons
Whole bean only
Pricey, with shipping fees
---
All About Trade Coffee Subscription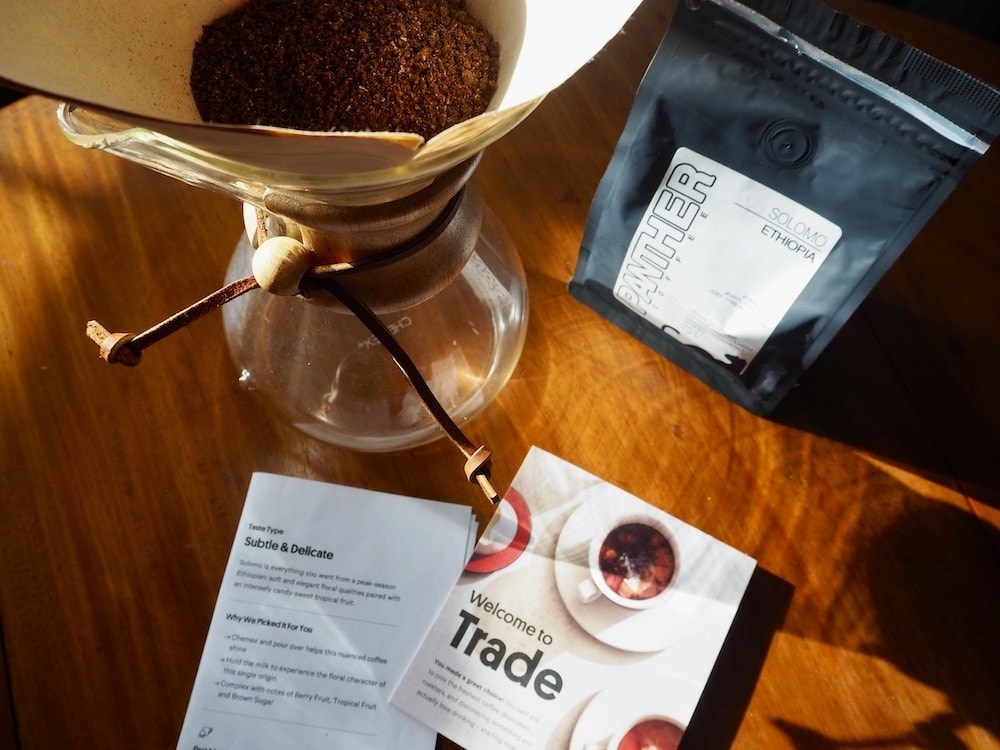 The Trade coffee subscription offers over 400 roasted-on-demand coffee varieties from dozens of top roasters. That's a huge selection, ensuring that your taste buds will never be bored. Even better, Trade offers a "First Match Guarantee": if you don't love your first bag of coffee, they'll replace it for free.
Trade offers an appealing balance of curation and selection. The intuitive preference quiz is there if you want it, but you can also choose from hundreds of coffee varieties. When we tried it, we went with the quiz's suggestion — a subtle Ethiopian bean from Panther Coffee — and we loved it! Without doing any shopping, we received interesting coffee beans that knocked us over with their powerful, fresh aroma.
Take a quiz, choose bag size and frequency, and wait for your delicious beans. Or shop for your new favorite beans out of hundreds of classic and unusual options. Pretty appealing, right? On the negative side, a Trade coffee subscription isn't cheap, and it's not especially eco-friendly, either. But you can get pre-ground beans — which is a little more accommodating than Blue Bottle.
Pros
400+ roasted-on-demand coffees
Flavor-matching quiz
Decaf and pre-ground options
First match guarantee
Choice of shopping or curation
Cons
Pretty expensive
Not especially eco-friendly

Trade vs Blue Bottle Coffee Subscriptions: How to Choose
So which gourmet coffee subscription should you try? If you're into stylish minimalism and expert (human) curation, we'd recommend Blue Bottle. The company sources great beans, and that welcome kit is pretty unbeatable. If you want a huge selection of coffee types and expert roasters, Trade may be more your style. You can follow the matching algorithm's advice for tasty beans or do your own shopping. And if you hate grinding coffee, Trade is the one for you, offering pre-ground beans.
RELATED READS: