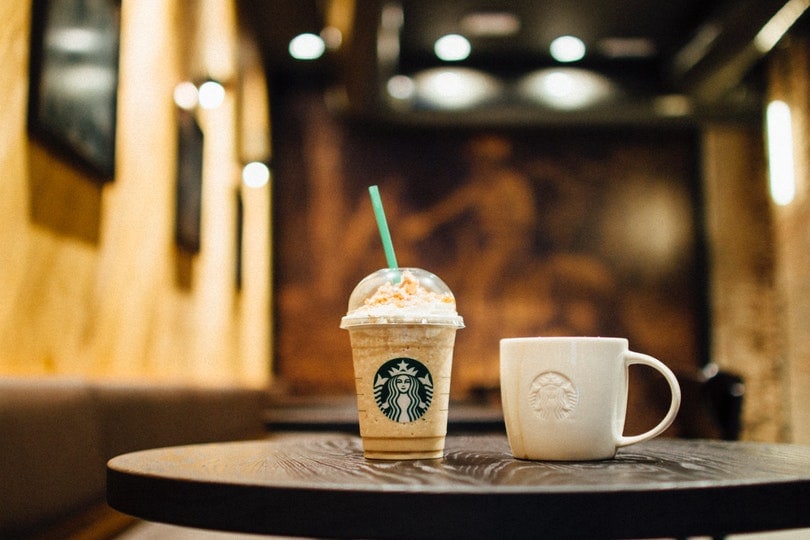 Most coffee enthusiasts have stopped in at Starbucks at least once in their lifetimes. Whether you're a daily addict or simply visit on occasion, it's hard to deny the long list of options the company has to offer coffee lovers. For many of us, Starbucks is the place we were introduced to coffee drinks that have become new favorites. Like with most coffee shops around the world, however, espresso drinks are a few of Starbucks' most requested menu items.
Espresso is a stronger shot of coffee than what you'd typically make at home in your automatic drip. With the boost of energy it gives, there's little doubt as to why they are considered a go-to for many who stop by Starbucks in hopes of starting or continuing a busy day. Let's take a look at 10 of the best espresso drinks offered by the chain that helped make coffee on the go more convenient.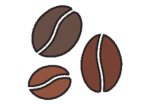 The Origins of Espresso
Espresso got its name from the word esprimere, meaning to press out or express. The drink itself originated in Italy during the late 1800s and early 1900s. Italians used espresso as a quicker way to make coffee and avoid the several minutes they would need to wait for a cup of joe. In most cases, a cup of espresso can be made in less than a minute.
To make an espresso pressure is used to force hot, nearly boiling water, through finely-ground coffee. It is this process that creates the foam on top so many people enjoy. Espresso is packed with flavor, which is why some feel it is a bit too strong for their liking. Luckily, for those who want to enjoy the concentrated form of coffee, sweetening espresso is possible. This is why espresso has become popular as the base of several coffee drinks, especially at Starbucks.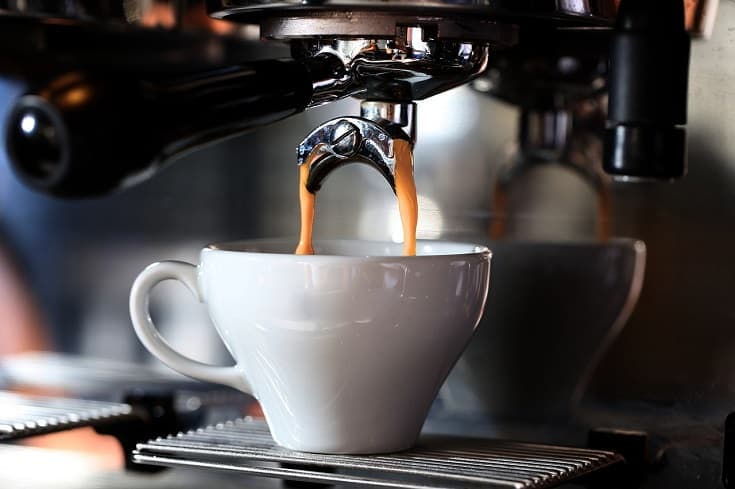 The 10 Best Espresso Drinks at Starbucks
As we've mentioned, Starbucks has quite a list of espresso drinks to choose from. If you aren't a fan of a straight shot of espresso, trying one of these popular drinks should give you the kick you need with a flavor you'll enjoy.
1. Iced Brown Sugar Oat Milk Shaken Espresso
https://www.instagram.com/p/CbGYh-vqvVy/
While this drink may be a newbie to the Starbucks menu, it has all the ingredients of being one of their best. Made using oat milk, which many consider the best non-dairy milk, this powerhouse also uses three shots of espresso. It also includes brown sugar syrup and cinnamon before it is shaken and served.
---
2. Iced Caramel Macchiato/Caramel Macchiato
If you're a fan of cold coffee drinks then the iced caramel macchiato is the one for you. This drink has been a fan favorite at Starbucks for the past 25 years and counting. Using the very popular caramel this drink is considered low in calories when compared to others offered by the company. Luckily, for those who aren't into cold coffees, the caramel macchiato is there to warm you up. Made the same way, minus the ice, you'll love the sweet tastes no matter the weather.
---
3. Pumpkin Spice Latte
While you've definitely heard of the pumpkin spice latte, did you know it was made using espresso? This popular seasonal drink offers fans a taste of fall and a great way of warming up from chilly weather. Luckily for those who aren't big on overpowering drinks, the pumpkin spice latte is considered mild when compared to others offered by the chain.
---
4. Peppermint Mocha
The peppermint mocha is considered one of Starbucks' best-selling holiday drinks. Made using two shots of espresso, this drink has the kick you need to stay going while it also includes tasty mint and chocolate flavors to warm your taste buds.
---
5. Apple Crisp Macchiato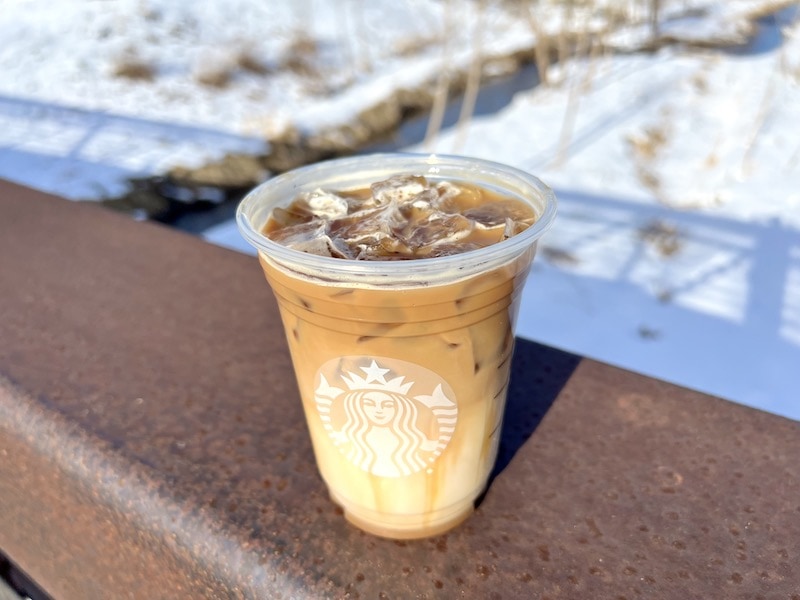 This drink includes espresso and one of the most popular flavors of home, apple pie. While coffee drinkers may love the apple pie pattern on top of this drink, it's the nostalgic flavor that brings everyone back. The apple crisp macchiato may not be as popular as the beloved pumpkin spiced latte, but it is a fall drink people will enjoy time and again.
---
6. Toasted White Chocolate Mocha
This drink is part of Starbucks' holiday menu and is a favorite of anyone who loves white chocolate. Using two shots of espresso, this drink will leave the taste of white chocolate in your mouth after the first sip. If you're not a fan of white chocolate, we recommend a traditional mocha instead. But if you love white chocolate, then you'll be thankful when you get to try this holiday.
---
7. Iced Dirty Chai Tea Latte
This drink is considered part of Starbucks' secret menu but, it hasn't been kept very well. While you can get chai tea lattes most anywhere, the difference here is that Starbucks adds an espresso shot to change up the consistency and taste. If you're adventurous, you should definitely give it a try.
---
8. Cappuccino
If you want a great place to start your journey to espresso drinks, Starbucks' cappuccino is an ideal way to start. This drink consists of an espresso shot (or two for larger cup sizes), half steamed milk, and half milk foam. This is a throwback oldie, but it keeps to its roots and can open the door to more options and flavors.
---
9. Caffé Americano
If you've already tried espresso but feel it's a bit too strong for you, the café Americano is your answer. The name comes from WWII soldiers who felt Italian espresso was too strong. By pouring water over a fresh espresso, not only do you get a slightly different taste, but you also get a different type of foam this drink is known for.
---
10. Flat White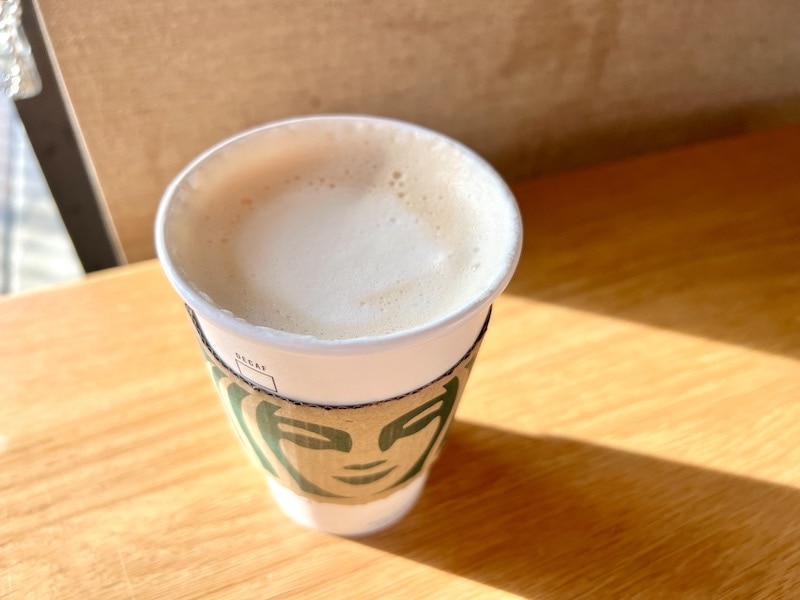 Usually served up in a ceramic cup, the flat white is an Australian drink that features two shots of espresso. It also has textured milk and microfoam to spruce things up a bit. If you're looking for a sweeter kick, the honey almond milk flat white is made the same way with a few additions.

To Sum It Up
As you can see, Starbucks has a wide range of espresso drinks for you to try out. These are the company's most popular, but you can easily find many more to choose from. If you're ready to try the espresso drinks at Starbucks, choose one off this list. They'll help you experience the tastes of espresso with the other sweet additions people love so much.
---
Featured Image Credit: Adrianna Calvo, Pexels