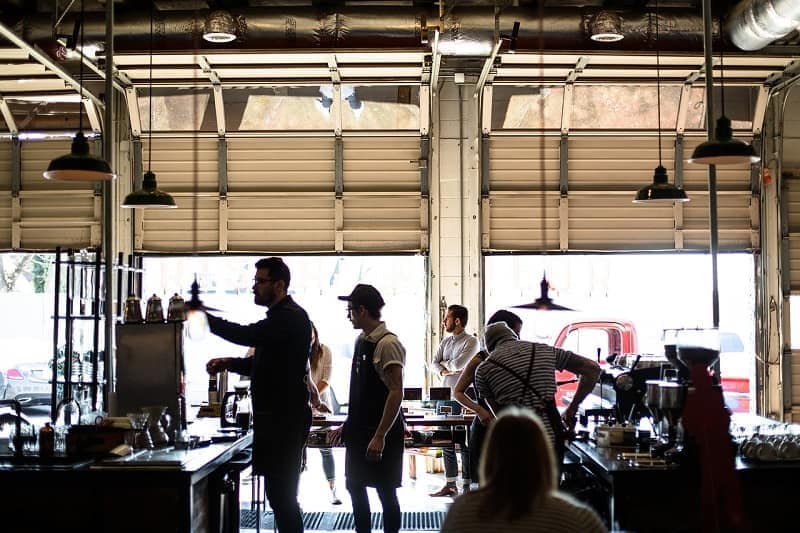 Pasadena often gets overshadowed by its nearby big sister, Los Angeles, but we're here to tell you that when it comes to coffee, Pasadena can hold her own. There's no better way to explore the Old Pasadena historic site or visit one of the many museums and art galleries than with a delicious cup of specialty coffee.
In this guide, we're going to take a look at our ten favorite spots to grab a cup of coffee before heading out and exploring everything Pasadena has to offer. The warm California sun is calling; let's go!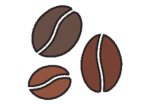 The 10 Best Coffee Shops in Pasadena:
1. Philz Coffee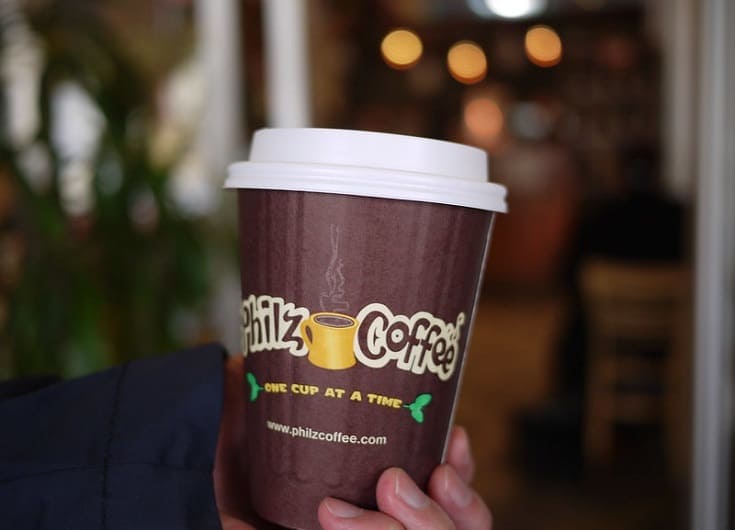 Our first stop is Philz Coffee, a chain that serves tea, baked goods, and yes, coffee. The Pasadena location is a great place to grab a coffee and get some work done, thanks to the spacious interior and numerous tables – with outlets.
All of the coffee at Philz is great, but the Mint Mojito is a Philz favorite and definitely worth a try. The prices are reasonable and in line with other local shop prices, so you don't have to worry about overpaying. Unfortunately, the food is mediocre, but you come to Philz for the coffee, which more than makes up for the average snack offerings. Check them out at 146 S Lake Ave.
---
2. Copa Vida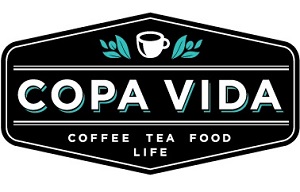 Copa Vida is a cozy coffee shop with an Italian flair that sells out-of-this-world coffee, pastries, and breakfast items. Be prepared to order to go if you visit during the morning hours because it gets very crowded and it can be hard to find a seat.
We can't decide if the pastries or the coffee is better, so we won't try to pick a favorite and, instead, tell you to get one of each. The cortado we ordered was excellent, as was the blueberry pastry. Copa Vida is a great place to kill a few hours over a good book in the welcoming atmosphere – if you manage to get a seat. You can find them at 70 S Raymond Ave.
---
3. Jones Coffee Roasters
Jones Coffee Roasters is near the top of our list of friendliest coffee shops we've ever visited. The baristas are friendly and happy to chat, and they'll even grind a bag of coffee for you so you can enjoy their coffee at home. Besides the welcoming staff, the atmosphere at Jones is open and inviting, with plenty of indoor and outdoor seating options.
Oh, and did we mention the coffee is excellent? Jones sells their own in-house roasted coffees alongside some typical café pastries and sweet treats. We can't recommend Jones enough and encourage you to give them a try at 693 S Raymond Ave.
---
4. Jameson Brown Coffee Roasters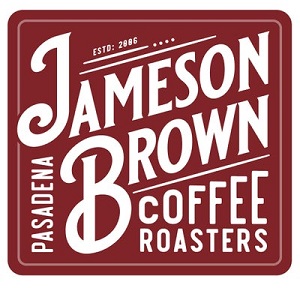 Jameson Brown Coffee Roasters serves an eclectic mix of specialty espresso drinks from ordinary offerings like cappuccinos and lattes to less common options like pumpkin and snowball lattes. There is plenty of seating at Jameson Brown, so you shouldn't have trouble finding a spot regardless of when you go.
If you're feeling hungry, you can choose from a small selection of standard pastries and baked goods, but they don't have any more robust food options. We didn't mind one bit because the coffee at Jameson Brown is that good. If you want to experience their extensive espresso menu for yourself, head over to 260 Allen Ave.
---
5. Highlight Coffee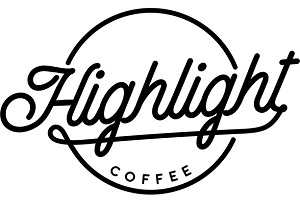 Highlight Coffee is located on the border between Altadena and Pasadena and drips local style. The highlight, if you will, of Highlight Coffee's interior is a large mural painted by local Pasadena artists. The coffee itself follows suit and is roasted locally in Pasadena. The selection is small but well-crafted, and the service from the amicable staff is excellent.
We've been to many coffee shops in as many places and rarely have we had as enjoyable an experience as we had in Highlight Coffee. The baristas, coffee, and atmosphere are all top-of-the-line and sprinkled with unique Pasadena touches. Highlight is a can't-miss coffee shop located at 2071 Lincoln Ave.
---
6. Home Brewed Bar
Home Brewed Bar is a crisp, clean coffee bar with a modern aesthetic, excellent coffee, and friendly baristas. The regular coffee and espresso options are solid, but the Home Brewed Bar's real standouts are the Iced Toddy Lattes. There are more than a half-dozen Toddy lattes to try, each made with a rich, velvety cold brew base.
Everything at Home Brewed Bar is fairly priced, and we felt we got our money's worth. The seating area is average-sized to slightly small, with the bulk made up of a slab-style community table and a bar with stools. You can find them at 39 N Arroyo Pkwy.
---
7. Republik Coffee
If you're looking for a clean, modern café with great outdoor seating and a distinctly European flair, look no further than Republik Coffee. The atmosphere at Republik is green and inviting, and the outdoor seating is delightful.
If you're looking for something slightly different, try the black vanilla latte; It's one of the best-tasting and smoothest lattes we've had, period. In nice weather, sipping a black vanilla latte in the tree-lined seating area is pure bliss. See for yourself at 854 E Green St.
---
8. Amara Cafe & Restaurant
So far, the coffee shops we've covered have been rather light on food options. Amara Café & Restaurant turns that story on its head and fully embraces the restaurant part of its name. Amara serves some lighter offerings like arepas and churros and full-fledged meals like cachapas and rice bowls…and all of it is delicious!
We almost forgot…the coffee is excellent as well. It's easy to forget about coffee when the cuisine is as good as it is at Amara, but that would be a mistake. The food at Amara takes center stage, but the lattes are delicious and well-made. You can try all of the scrumptious offerings at Amara at 55 S Raymond Ave.
---
9. Float Pasadena
Float's slogan is "Sandwiches. Pop. Coffee." Not only does that succinctly tell you what they serve, the slogan's simplicity and directness also give you a sense of the vibe they're going for. The coffee at Float is fantastic and worth a trip, but luckily the sandwiches and floats are equally delicious.
The breakfast options at Float are also solid, and the laidback, lowkey ambiance is perfect for getting a productive jump on the day. If you want to check them out, head over to 380 S Lake Ave.
---
10. Art + Science Cafe
Rounding out our list, we have the Art + Science Café. The decor and feel of Art + Science is, let's say, interesting. A mounted tyrannosaurus head is a key focal point of the aesthetic. We'll leave it at that. Jokes aside, Art + Science is a fun, welcoming café that serves genuinely excellent coffee.
The food at Art + Science is good, featuring all the classic staple light bites and baked goods you expect to find in a café. Unfortunately, it is pretty pricey, so we hesitate to recommend making Art + Science a regular stop if you're looking for a new coffee spot. Still, the coffee is worth at least one visit, so check them out at 101 Madison Ave.
Looking for more coffee shops?
---
Featured Image: StockSnap, Pixabay