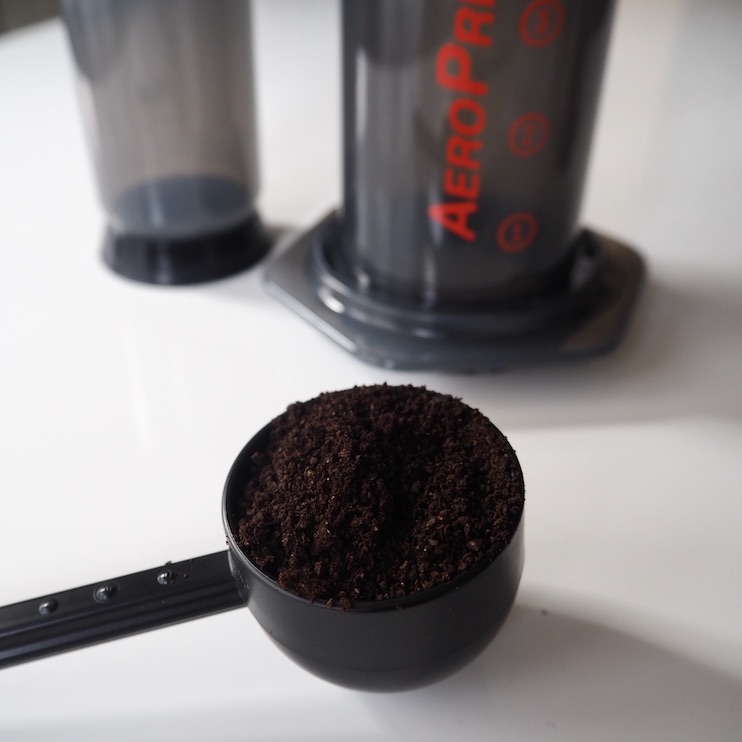 When the AeroPress first burst on the scene, there was suddenly an affordable product that actually pulled good shots of espresso. Fast forward to today, and we've learned a few cool tricks with the AeroPress (turning it upside down to use as a drip coffee maker, for example). So many products in the world of coffee are just a fad, but the AeroPress proves that that isn't always the case.
So, what are the best beans for such a cool item? The answer might not be in the beans but in personal preference. Just go through this list we compiled of eight of the best coffee beans for the AeroPress, and decide for yourself!
---
A Comparison of Our Favorite Brands for 2023
Image
Product
Details

Best Overall

Lifeboost Dark Roast

Strong, dark flavor
Fair Trade, Organic, and pesticide-free
Low-acid

Best Ground Coffee

Volcanica Costa Rica Peaberry

Rare peaberry coffee beans
Dazzling acidity and bright, sweet flavor
Available in three grind sizes and whole bean

Coffee Bean Direct Colombia Supremo

Lemon, chocolate goodness
Lots of coffee
Single-origin

Tiny Footprint Nicaragua Segovia

Philanthropic
Delicious
Organic and carbon-negative

Onyx Coffee Lab Ethiopian Gedeb Beriti

Complex flavor profile
Exciting new roaster
Traditional and modern options
The 8 Best AeroPress Coffee Beans
1. Lifeboost Dark Roast Coffee – Best Overall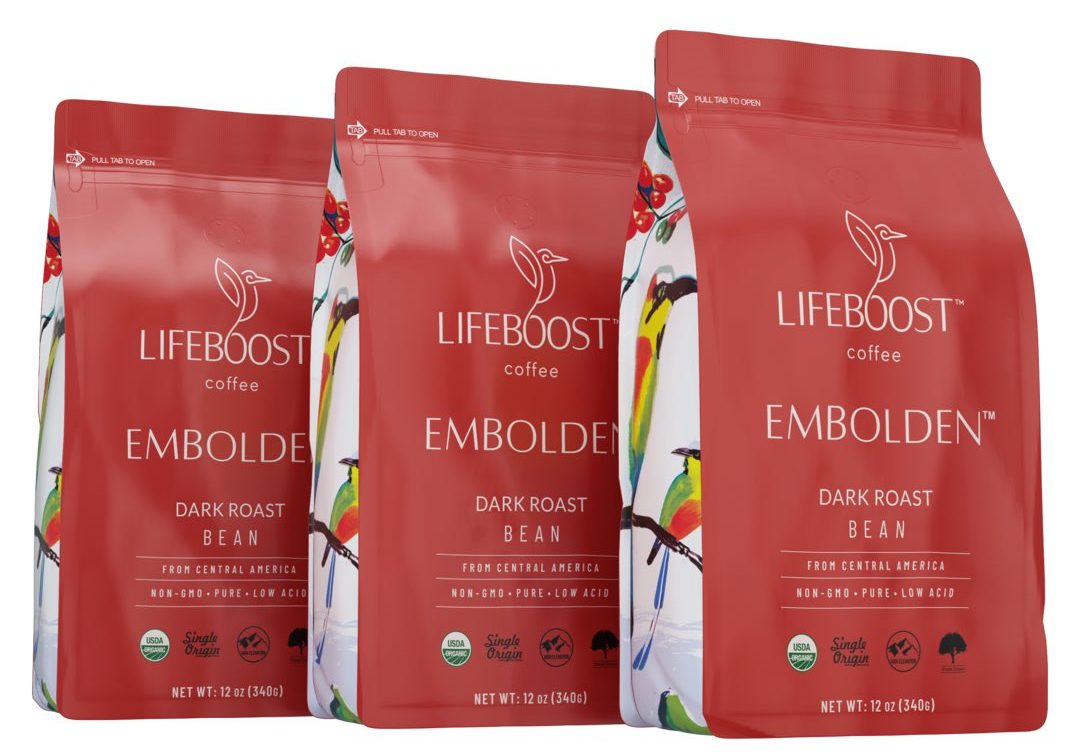 Our favorite coffee for the AeroPress is Lifeboost's Dark Roast, a richly flavorful, low-acid bean that's also sustainably grown. This high-altitude Nicaraguan coffee is impressively Fair Trade, Organic, and pesticide-free.
It's also a very strong, dark coffee, bursting with chocolate and caramel flavors. With the AeroPress, you'll be able to customize that flavor by adjusting the water volume and brewing method. With this robust coffee, you may appreciate the ability to moderate the intensity.
All of this comes at a fairly high price, so this may not be your pick if you're on a tight budget. On the other hand, Lifeboost offers a 100% satisfaction guarantee, so why not give it a try?
All in all, we think these are the best coffee beans for AeroPress brewing.
Pros
Strong, dark flavor
Fair Trade, Organic, and pesticide-free
Low-acid
Easy to customize using the AeroPress
100% satisfaction guarantee
---
2. Volcanica Costa Rica Peaberry – Best Ground Coffee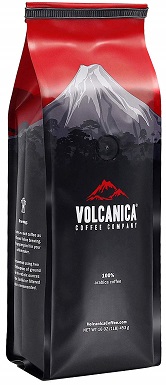 *Use code AFFECTION12 at checkout
If you prefer pre-ground coffee, we recommend the Volcanica Costa Rica Peaberry, which is available in whole bean and three grind sizes (drip, espresso, and French press). The AeroPress works best with medium to fine grinds, so you can experiment with both drip and espresso grind sizes.
This coffee's bright, sweet flavor is spot on, and you can get so many different profiles using the AeroPress. If you want a drink that will shock you with popping flavor, go for a shot of espresso. If you want a more muted experience, brew a 12-ounce cup upside down in the AeroPress (that's an AeroPress hack to make drip coffee) or press it through.
It's also worth noting that this coffee is made with rare peaberry beans, which are noted for their more intense, brighter flavors. This isn't a budget coffee, but when it comes to taste, especially coming out of the AeroPress, it's a fantastic option.
Pros
Rare peaberry coffee beans
Dazzling acidity and bright, sweet flavor
Available in three grind sizes and whole bean
---
3. Coffee Bean Direct Colombia Supremo Whole Bean
If you want your coffee in bulk or are a former barista who misses putting away huge coffee orders, we recommend Coffee Bean Direct. They send wonderful coffee in large but affordable amounts. With the Colombia Supremo, for example, you'll find notes of lemon and chocolate, which sounds like an odd combination, but it's fantastic! Each bag is single-origin, so the same rules apply as above when it comes to setting your grind. This coffee might be better with more water, depending on how adventurous you are with espresso, which will put to good use the three-cup storage capacity of the AeroPress.
Because these are bulk orders going into big five-pound bags, sometimes you might run into a dud. Fortunately, the customer service at Coffee Bean Direct is fantastic.
Pros
Lemon, chocolate goodness
Lots of coffee
---
4. Tiny Footprint Coffee Organic Nicaragua Segovia
Tiny Footprint Coffee is the first roaster in the world to achieve a negative carbon footprint. They do this by donating money for every pound they sell to help reforestation in Ecuador. They are also part of an effort to help fund programs in medical care, education, and environmental sustainability.
So, how does it taste? The answer is: really good! This is an arabica bean, so it was grown in the mountains (the roaster says between 3,750 and 5,400 feet). Because of the higher altitude, you can count on a nice acidity from this bean. The flavor profiles as chocolate overtones with notes of apricot and fig. You may have to be persnickety with your grind.
The only gripes we noticed about this coffee is that sometimes the order page will change options as you are buying products. For example, if you order ground coffee and then change the weight, it might revert back to whole bean.
---
5. Onyx Coffee Lab Whole Bean Ethiopian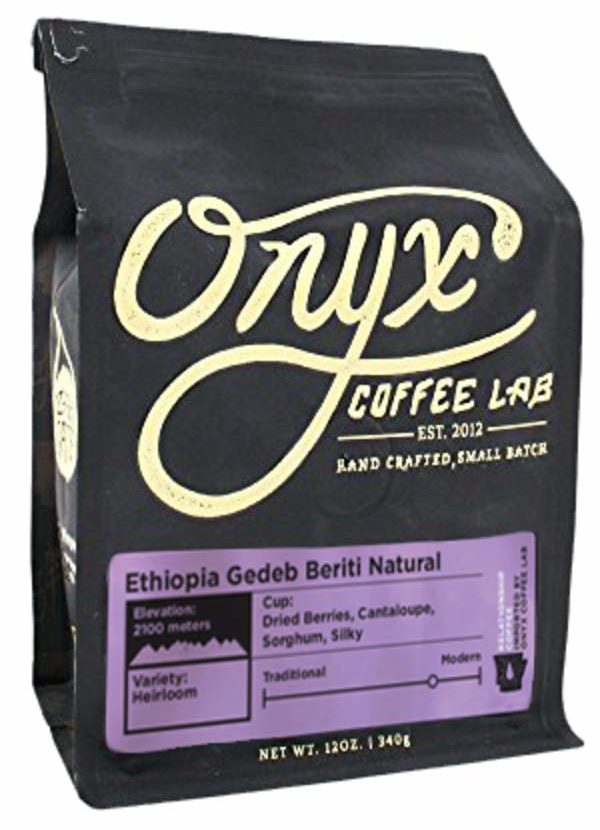 This is a special coffee out of Arkansas: At the Onyx Coffee Lab, they don't roast your beans until you order them.
The beans in question are the Ethiopian Gedeb Beriti Natural, which produce pretty complex flavors. Here, you'll find notes of dried berries, cantaloupe, and sorghum.
Onyx is a promising roaster doing their best to straddle the line between traditional coffee and modern coffee — as evidenced by the bar on the bottom of each bag that says exactly that. If a coffee is more traditional, it will be a darker roast with nuttier, chocolaty flavors, and more modern flavors will be fruitier and spicier, which lighter roasts and single origin arabicas lend themselves to.
This coffee from Onyx is good for an AeroPress because it is just good coffee all around.
Pros
Complex flavor profile
Exciting new roaster
Cons
You can only drink so much at a time!
---
6. Klatch Coffee 'Belle Espresso' Beans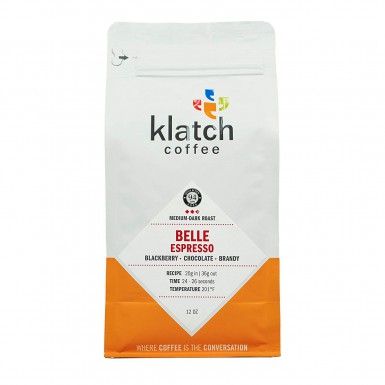 If you need a rating to know how good something is, then Klatch Coffee will not disappoint. Famous coffee reviewer Kenneth Davids rated this Klatch product at a 94. That's a seriously high rating.
Most of the coffees on this list have been lighter roasts and single-origin arabica beans, but with this Belle Espresso from Klatch, we are getting back to our roots of nuts and chocolate. Other notes that stand out are blackberry and brandy, with hints of orange. On the bag, they even tell you the recipe for how it should be pulled if you're not using an AeroPress.
Unfortunately, the labels aren't especially informative, and some customers have been confused about whether this coffee is whole bean or pre-ground coffee. It's all whole bean.
Pros
Wonderful medium-dark roast
Famously high critic rating
Cons
Poor labeling
No pre-ground options
---
7. Stumptown Coffee Roasters Guatamalan Whole Beans
With a name like Stumptown, you just know that these roasters are serious. What we have here is a seriously good bean! This particular coffee has profiles of orange, honey, and butter, and with the AeroPress, you'll really be able to pick these flavors out. To get more of the orange flavor, we recommend a quicker brew, and for more of the butter, we recommend a slower brew. This one is a bit tougher for the AeroPress than the others on our list because it is so light and acidic.
Some people have had issues with this coffee showing up stale.
Pros
Orange, honey, butter notes
Cons
Harder to use with AeroPress
Sometimes delivered stale
---
8. Volcanica Hawaiian Kona Whole Bean Coffee
How good would our coffee-channel list be if we didn't include Volcanica Coffee? These beans come from the Greenwell Estate and are 100% Kona beans.
Roasted at a medium level, these beans allow traditional and modern flavors to come through and work well as a shot of espresso, which means they work really well with an AeroPress.
Some folks have had issues with stale coffee being delivered.
---
Buyer's Guide: Finding the Best Coffee for AeroPress
When buying the best coffee beans for your AeroPress, you have to understand that you are still buying for your sense of taste. If you prefer a more modern, spicy, and fruity drink, the AeroPress probably won't win you over on more traditional chocolate and nutty notes.
You can also gauge how adventurous you'd like to be with the AeroPress. Are you the type who likes to pull shot after shot until you get it just right? If that's the case, the lighter roasts on this list are best, and you will eventually make an awesome cup of coffee, though it will require effort.
If you want less adventure and variance, the medium to dark roasts are perfect. These give you a bit of a buffer for mistakes because the flavor profiles won't be as intense or specific.
All in all, buy what you like and will have fun with. The AeroPress was not created with a specific bean in mind.
Other interesting reads:

Conclusion:
Our top pick, the delightful Lifeboost Dark Roast, is a robust, dark coffee that's sustainably grown and easy to customize using the AeroPress. If you prefer pre-ground coffee, you may like Volcanica's Costa Rica Peaberry. The runner-up coffees include Coffee Bean Direct's Colombian Supremo, Tiny Footprint (for their incredible eco-friendliness), and Onyx Coffee Labs (for their wonderful knowledge and selection).
Once you have pinpointed the type of drinker you are, you should more easily be able to find the type of coffee you want to brew with your AeroPress. We certainly hope that these reviews help you find the best coffee beans for your AeroPress. Happy sipping!
Looking for a more portable AeroPress? Read our review of the AeroPress Go!