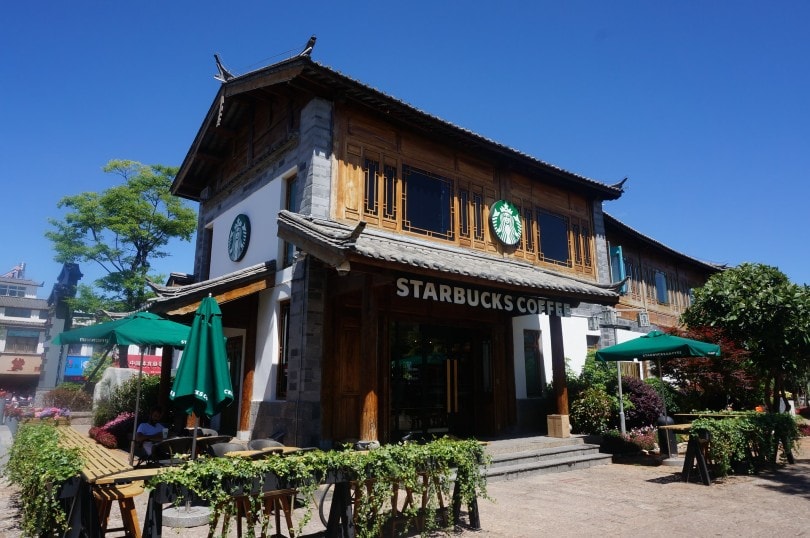 To say that Starbucks is a household name is a hilarious understatement. Starbucks is not just one of the world's most well-known coffee brands; it's one of the most well-known brands, period. It's hard for younger people to imagine a world without Starbucks, and even some older folks might not remember what it was like before there was a Starbucks on every major corner in town.
In this article, we're going to walk through the history of the coffee giant Starbucks. How did Starbucks get started? Who owns Starbucks? Is it a chain, or not? We'll answer all these questions and more in this complete Starbucks history.

When Was Starbucks Founded?
Starbucks was founded in 1971 in Seattle, Washington, by Jerry Baldwin, Zev Siegl, and Gordon Bowker. The three founders met as students at the University of San Francisco. The history of Starbucks is inextricably linked with another coffee company. Baldwin, Siegl, and Bowker were taught how to roast coffee by Alfred Peet, founder of the world-famous Peet's Coffee & Tea.
The name Starbucks was agreed on by the three founders after a brainstorming session focused on coming up with as many words starting with the letters "st" as they could. Gordon Bowker owned an advertising agency and wanted to focus on "st" names since he thought they were particularly prevalent in successful brands and companies. Among the "st" names was Starbuck, a character from the Herman Melville novel Moby-Dick. The rest, as they say, is history.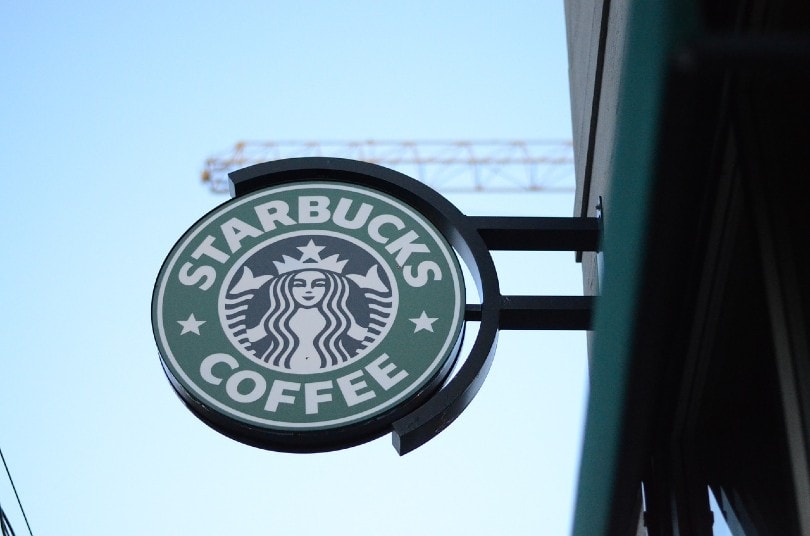 Rise of an Empire
From humble beginnings in Seattle's Pike Place Market, Starbucks grew to a total of six stores in the Seattle area by 1986. In 1987, the original owners sold the Starbucks brand to a coffee business owner Howard Schulz who piggybacked on top of his existing brands to expand the company aggressively.
In the same year, the first Starbucks locations opened outside of Seattle in Vancouver, British Columbia, and Chicago, Illinois. A mere 2 years later, in 1989, there were a whopping 46 Starbucks locations spread across the western United States and Canada. This was only the beginning of Starbucks' rise to prominence, and 3 years later, in 1992, Starbucks went public with 140 locations and an impressive $73.5 million revenue.
Global Presence
The Starbucks we know today is a worldwide phenomenon filling every corner of the globe. In 1996, however, there were no Starbucks outside of North America until July, when the first location opened in Tokyo, Japan. Soon after, in December 1997, the second Starbucks outside of North America opened in the Philippines.
With its foot in the door of the international coffee market, Starbucks continued to expand, and soon there were locations in the United Kingdom, Mexico, and Australia. At this stage, in the early 2000s, Starbucks began acquiring other coffee companies to increase their reach and means of production. Seattle's Best Coffee, Torrefazione Italia, and Peet's Coffee were all part of the Starbucks brand by April 2003.
As of 2004, there were approximately 7,000 stores worldwide in over a dozen countries.
A Brief Interruption
Despite the meteoric rise, the global recession in 2008 put Starbucks' Cinderella story on pause while the world's economies sputtered and crashed. Starbucks announced in July that they were closing 600 Starbucks locations, a staggering number considering that 10 years prior, 600 stores would have been about half of all their locations.
Although the recession ultimately cost Starbucks a sizable chunk of its stores and a large number of its worker's jobs, it proved to be little more than a speed bump. Starbucks began to recover and thrive as the recession eased and economies kicked back into gear.
Starbucks Today
It's easy to lose sight of the mind-boggling fact that Starbucks is not franchised. Unlike another global giant McDonald's, each Starbucks is owned by the parent company. Individuals cannot own and operate a Starbucks in the way a McDonald's franchise owner can. Instead, Starbucks operates under a license agreement.
As of September 2020, there were 32,660 Starbucks around the globe in 83 countries. Starbucks' growth over time shows a clear exponential curve indicative of the explosive impact they've had on the coffee industry. It is infeasible to expect the growth rate to continue at this level, with Starbucks themselves targeting 55,000 locations worldwide in the next decade. Starbucks has already reached over a billion dollars in annual revenue, posting an astronomical $2.3 billion in revenue in 2020.

Conclusion
Starbucks continues to innovate and adapt to the changing times and push the boundaries of what it means to be a mainstream coffee chain. From vegan-friendly choices to an extensive array of tea and snacks, Starbucks has grown beyond its purely coffee origins to be a one-stop shop for coffee and snacks for people on the go, wherever they may be.
The coffee industry faces new challenges every day. From climate change affecting growing conditions to unsustainable farming practices, the future of coffee has never been more uncertain. One thing is certain, however. Wherever the coffee industry goes in the next several decades, Starbucks is sure to be there, leading the way as the de facto face of coffee.
You may also be interested in: 
---
Featured Image Credit: Natalie Kim, Unsplash