Our Final Verdict
We give the OXO Barista Brain a rating of 4.3 out of 5 stars.
OXO Barista Brain Coffee Maker – At a Glance:
On this website, we write a lot about pour-over drip coffee and often compare this method of coffee brewing to the automatic drip coffee that you'll get from your machine at home.
This time we are reviewing the OXO 9-Cup Coffee Maker, an automatic drip coffee maker that replicates manual pour-over coffee brewing.
First sold in 2015, the OXO Barista Brain is one of the newest smart automatic coffee drip machines on the market that boasts a whole host of revolutionary features. It has the functionality and ease of use of an automatic machine and also provides consistent, delicious coffee that rivals coffee that's brewed manually. Read on to learn how it achieves this.
A Quick Look
Pros
Great coffee with minimal effort
Easy to clean
Very user-friendly
Quiet
Doubles as an electric kettle
Attractive design
Convenient timer
Cons
Fairly expensive
Takes 15 minutes to heat up
Large footprint
Troubleshooting can be difficult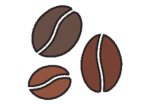 OXO Barista Brain – Intelligent Drip Coffee Maker
The advantage of the manual drip brewers, such as the Hario V60, The Chemex, and the Kalita Wave, is that they produce excellent coffee. This is because of the added control we have over the brewing process.
The advantage then of the automatic drip coffee machines is the convenience. Coffee from an automatic brewer is quick, convenient, and doesn't require us to be there while it is brewing. As a trade-off, we sacrifice a little on taste.
Wouldn't it be great though if there was a solution to this problem? Wouldn't it be wonderful if there was an automatic brewer that also made excellent coffee?
Well,  as it turns out, there is: The OXO Barista Brain 9 cup coffee brewer is perhaps the perfect combination of manual and automatic filter coffee brewing. Read on to find out why.
Features
The Barista Brain is SCAA certified. The SCAA (Speciality Coffee Association of America) is the definitive word in the approval of specialty coffee. The fact that this machine carries the SCAA certification means it delivers some of the highest standards of coffee in the industry at the moment. Many of the competing brands of OXO, such as Keurig, don't carry the certification.
The main reason for the SCAA certification is the fact that this automatic coffee maker brews coffee consistently at the optimum water temperature for extraction (197.6 degrees F – 204.8 degrees F). Most automatic machines on the market have not managed to achieve this.
The coffee is brewed into double-walled, stainless steel, thermos carafe. This carafe keeps your perfectly brewed coffee nice and hot for the duration of your coffee experience. Using thermos technology is a much better way of keeping your coffee hot, as opposed to using a hot plate as most automatic drip makers do. This is because reheating coffee changes its properties. You can read more about that in our article about what happens to brewed coffee here.
The OXO Barista contains a rainmaker shower head that disperses water evenly over the coffee bed, which causes the coffee to be extracted evenly.
It brews up to nine consistent and great cups of coffee. This makes the machine perfect for hosting. Furthermore, you don't have to stand over it while it is prepared.
One of the reasons for the consistency of every coffee cup is the removable silicone mixing tube. This stirs the coffee as it is being brewed, ensuring the coffee is going to be exactly the same in all nine cups.
Pause and Pour: If you just can't wait for the full 9 cups to be brewed, you can take the carafe off the plate and brewing will stop automatically. It will then resume when you replace the carafe.
The Barista Brain also contains a programmable timer so you can set your perfect coffee to brew exactly for when you wake up in the morning.
Finally, this revolutionary coffee machine contains a freshness countdown timer. Coffee starts to decay and oxidize immediately after brewing. This timer will start automatically after brewing and will let you know how fresh your coffee is.
Advantages
This machine comes with a host of advantages and we highly recommend it. In fact, the famous Wirecutter ranks it as the best drip coffee maker. TheKitchn disagrees but they still think it's one of the best.
It's hard to decide which is the best automatic drip coffee maker, and we think that Technivorm is the best, however, Oxo On Barista Brain is neck and neck with Technivorm, Breville, and Bonavita, and at the end of the day is a matter of choice.
Aimed to replicate manual pour-over in an automated way, OXO 8710100 On, is a complex machine that removes the need to brew coffee manually. It also renders the barista skills irrelevant, since the brewing process is controlled by a microprocessor for all steps of the pouring.
Apart from all of the toys that it comes with, this automatic dripper from OXO is really excellent just because it produces a tasty coffee automatically and on a large scale, every time.
The Barista Brain is easy to clean. The various parts come apart easily for cleaning and the upper rack is machine washable. Regular cleaning is vitally important for the longevity of a machine and for making sure the coffee stays delicious over time.
It is user-friendly. The controls are easy to understand and use and the calibration process when you first get your machine is simple and straightforward.
It is quiet! One of the great qualities of the Barista Brain is the fact that it makes very little noise while it is brewing. This is very unusual for an automatic dripper or, come to think of it, a kettle.
Speaking of kettles – you can use the Barista Brain as a regular kettle for brewing tea, hot chocolate or even instant meals such as cuppa soup or noodles.
It is a very good-looking brewer and will sit proudly on your countertop.
The timer is also an amazing advantage that allows you to have your coffee as soon as you wake up – ideal for those who can't function before coffee in the mornings!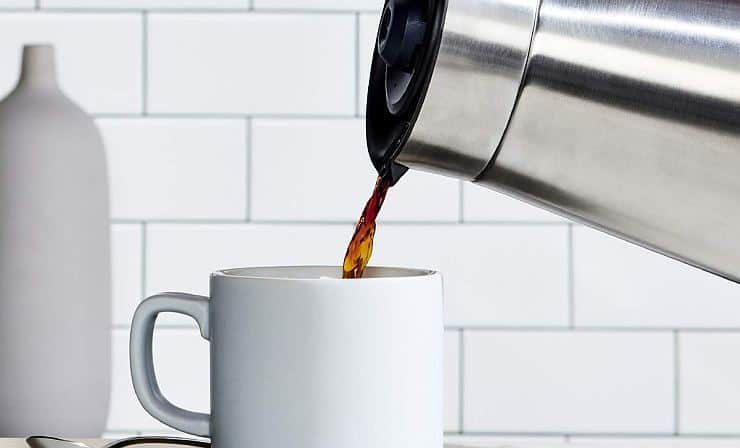 Disadvantages
As will all things, the OXO Barista Brain isn't perfect, though it does come close.
The most important disadvantage to discuss is price. It retails at $200, which is more than its competitors, even the SCAA certified ones such as the Bonavita. However, with everything else this machine provides, it more than compensates for this price gap.
If you haven't set the timer, the machine takes fifteen minutes to heat up. This is longer than most machines and can be an eternity when you need your caffeine fix!
Due to all of its functions, it is a big machine that takes up a lot of counter space. As we mentioned though, it serves the purpose of a kettle and coffee machine. Not needing a kettle should free up some of that precious kitchen space needed to house this beauty of a machine!
Though it is easy to use, when things do go wrong the troubleshooting process is a bit complicated and problematic.

What do you make of it?
Is the OXO Barista Brain the solution to all your coffee problems? Have OXO really solved the automatic and manual dripper conundrum? Do the pros far outweigh the cons?
If anyone has one of these beautiful machines themselves or has tried one out somewhere we would love to hear your thoughts!